UCLA gymnastics freshmen bond before upcoming season in Westwood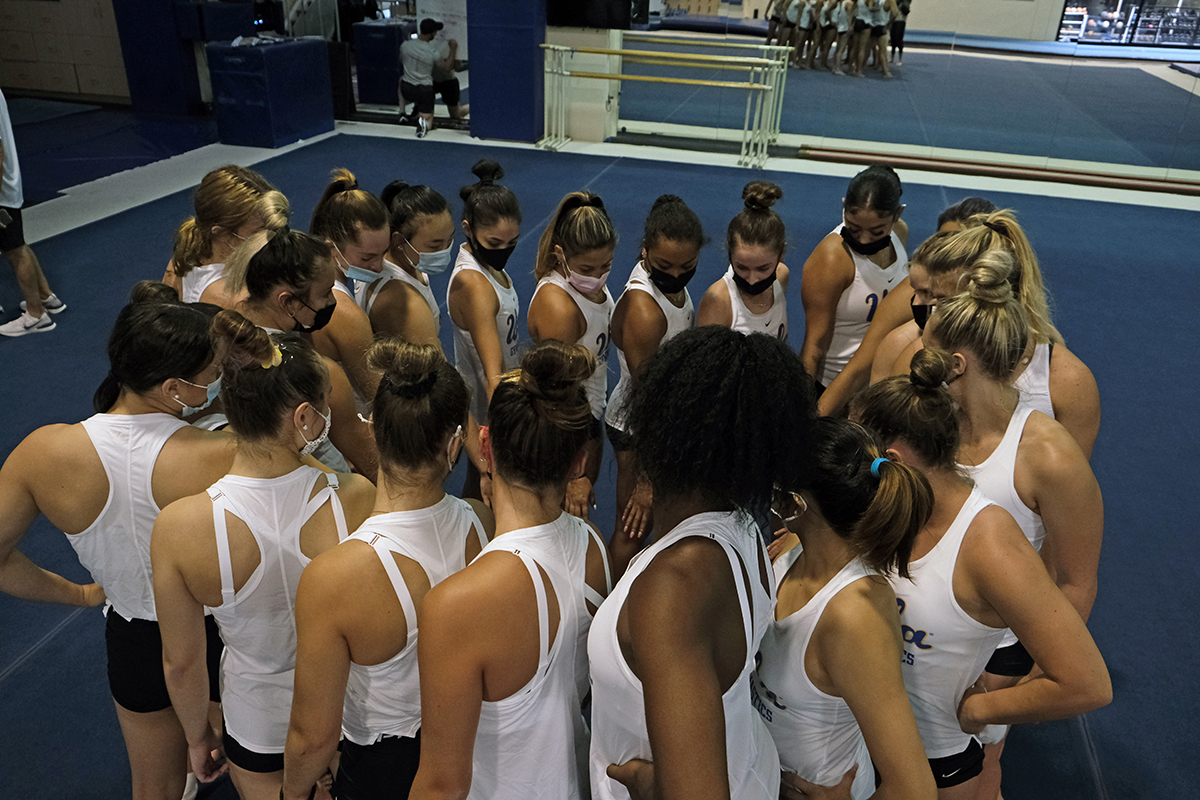 (Courtesy of Eric Hurd/UCLA Athletics)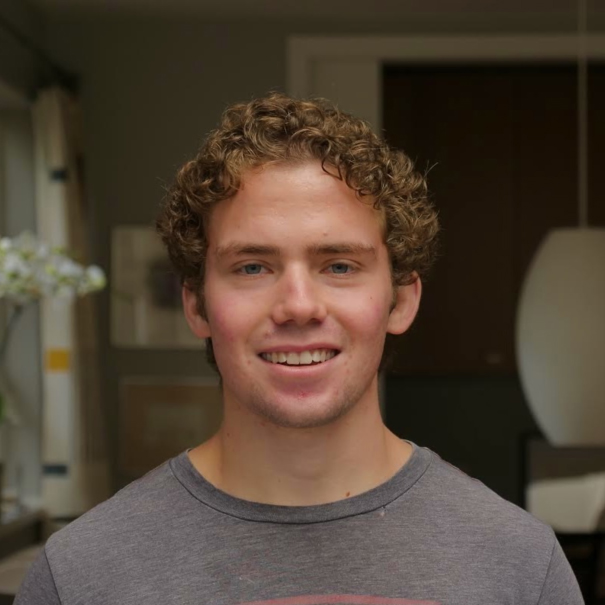 Last year, the Bruins were supposed to welcome their biggest freshman class since 2018.
But when the COVID-19 pandemic delayed the Olympics until 2021, that went out the window, as many of the incoming UCLA gymnastics freshmen deferred enrollment to pursue the Tokyo Games.
One year later, the long-awaited arrivals have officially begun their collegiate careers, and freshman Ana Padurariu said it hasn't taken long for the first-year Bruins to bond.
"We got super close right away," Padurariu said. "We were basically living together for like two weeks. We've been doing basically every single activity together."
Six of the seven freshmen joining the Bruins this season have previous experience competing in elite gymnastics, including Olympic silver medalist Jordan Chiles – who is set to join the team in January – and fellow Olympians Brooklyn Moors and Emma Malabuyo.
Freshman Emily Lee, who participated in the U.S. Olympic Trials in June, said being around the team is the polar opposite of her previous experiences in elite gymnastics.
"I did elite and it's really just you competing, and it's super isolating – it's really kind of depressing," Lee said. "When I first came here and I had a team and everyone is supporting each other, it really helps me be motivated to actually do stuff. The team atmosphere is something that I looked forward to for so long."
Freshman Alexis Jeffrey, a former two-time Junior Olympics champion, said she had a similar first impression of her new team.
"They all support each other so much," Jeffrey said. "Knowing that the older people are supporting us is really helpful because they've been through it all. They've been doing it now for five years."
While the Bruins were getting acclimated to their new home, they often spent their evenings at Wallis Annenberg Stadium or the Rose Bowl cheering on their fellow student-athletes.
Many of the gymnastics freshmen were in attendance alongside more than 68,000 fans when UCLA football toppled then-No. 16 LSU, a game that featured a halftime ceremony honoring Chiles, Moors, Malabuyo and other Tokyo Olympians donning the blue and gold.
"The LSU-UCLA football game was absolutely insane," Padurariu said. "In Canada, we don't really have football games, so that was an experience that I've never had before. It's so awesome to feel like part of a humongous community of UCLA because the student atmosphere is unreal."
Jeffrey added that being a part of the most-attended UCLA football game since 2016 made her eager to experience a packed Pauley Pavilion in January.
"Everyone was going crazy," Jeffrey said. "I was literally in shock. … It gets me so hyped and so excited, and I just can't wait."
Beyond making appearances at football and soccer games, the freshmen have had their fair share of time to explore Westwood and Los Angeles, including frequent beach days – and first-time trips to American food staples like Chick-fil-A and In-N-Out Burger for Padurariu.
Padurariu said while her friends in Canada joked that her personality may not mesh with her teammates, her fellow Bruin gymnasts have certainly matched her enthusiasm.
"This freshman team is very outgoing, so they were right up my alley," Padurariu said. "I was back home and all the girls were like, 'I don't know if you're going to fit in because you're so crazy and they're all going to think you're so weird.' And I was like, 'Don't worry, I'll find people.' But I didn't know they would all be this crazy."
Like Padurariu, Jeffrey's journey to Westwood marked a culture shock of sorts, according to the Missouri native.
"I'm really excited to grow as a person," Jeffrey said. "Honestly, being in LA is so different than being back in Missouri. It's a big change. So I'm just really excited to start school, and I know it's going to be a little challenging, but it's going to be good."
A year after she was supposed to come to Westwood, Padurariu said she's ready to finally see what college life has in store for her.
"I've seen it all in the movies, so I'm excited to actually experience it," Padurariu said. "We're trying to expand our horizons and not be shy and just walk up to people and be like, 'Hey, I'm Ana.'"
Settleman is currently an assistant Sports editor on the gymnastics, women's soccer, women's golf, women's water polo and men's water polo beats. He was previously a contributor on the gymnastics and women's water polo beats.
Settleman is currently an assistant Sports editor on the gymnastics, women's soccer, women's golf, women's water polo and men's water polo beats. He was previously a contributor on the gymnastics and women's water polo beats.