The Quad: Bruins from small towns share concerns, excitement about moving to Westwood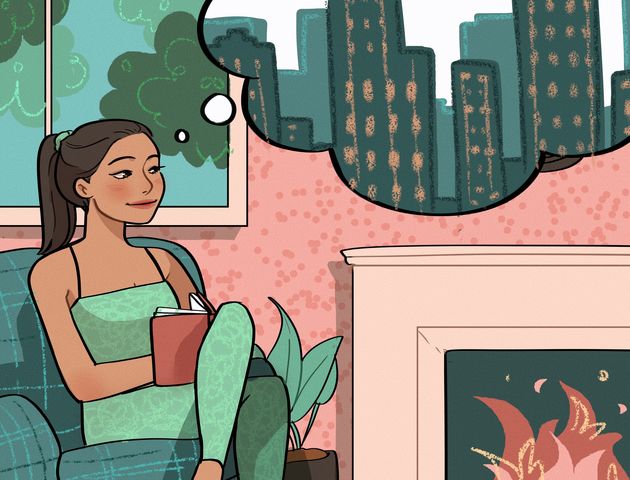 (Katelyn Dang/Illustrations director)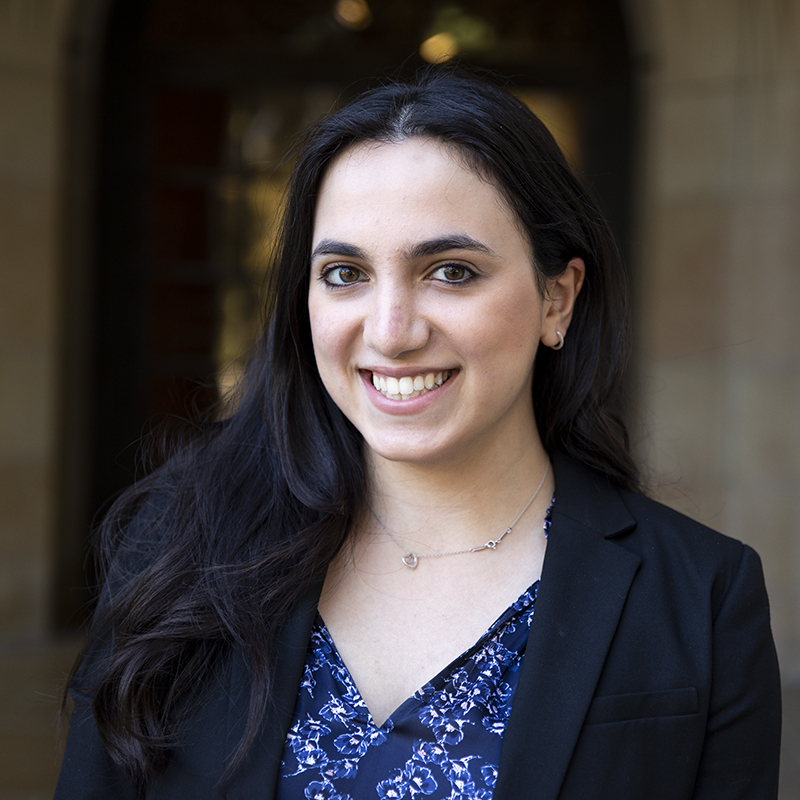 As a melting pot of students, UCLA houses many Bruins who have to make the move from small towns to the bustling city of Los Angeles, opening up a whole new set of experiences.
Third-year English student Kylee Baker is from the small border town of El Centro, California, where she said she formed a close-knit relationship with others in her community.
"You go to the grocery store, (and) you see your mom's friend or your cousin or something. I feel like it really is comfortable because if I ever need help, you know, I have everyone there," Baker said.
First-year linguistics student Anna James grew up in the rural town of Grenada, Mississippi, and similar to Baker, said she always saw familiar faces.
James added that she is excited to be exposed to more diversity in LA than what she sees in her southern town.
"I'm excited to … immerse myself into something other than what I'm used to because I am Black and Mexican, and I know Mexican, Hispanic (and) Latino is a big demographic in Los Angeles, so hopefully I can get more exposed to my roots," Baker said.
First-year psychology student Julianna Ehm said she hopes attending UCLA will give her a broader perspective on the world outside of her hometown in Collegeville, Pennsylvania.
"I hope to get a bigger picture of the world," Ehm said. "(And) learn more about different walks of life that people have experienced and how that can enrich my school and classes and discussions."
As one of nine students in her high school graduating class in Charlotte, North Carolina, first-year business economics student Grace Danon said she is curious about seeing new faces every day.
"I think it'll be strange going and not knowing everyone wherever you go, because here … it's rare to see a new person," Danon said. "It'll be strange, especially on campus, going to class and being like, 'I don't know every single person in this room.'"
For some Bruins from small towns, attending a school in a big city is considered a unique path.
James said her high school was not very college preparatory, so many graduates either entered the workforce after graduation or attended community colleges or state universities.
Ehm said she was the only student from her high school's graduating class of over 400 students attending school on the West Coast.
"When I tell people that I'm going to UCLA, they kind of stop for a second," Ehm said. "They're excited for me, but a lot of people go to like Penn State or Pittsburgh or just smaller colleges."
For others, the transition from high school to a large university such as UCLA came with a step in between.
Baker said she is grateful for the time she had at her community college, as it allowed her to break out of her shell before entering UCLA.
"I feel like community college really gave me a chance to mature and just grow more as an individual," Baker said.
First-year design media arts student Stephanie Park is originally from Seoul, South Korea, but said she attended boarding school in Concord, New Hampshire.
"I think I'm used to the adjusting part, but I'm a little scared about having to introduce myself to everyone on campus," Park said. "Or since it's just a big community I don't know how to be in the social circle or just have fun like I'm supposed to."
Much of the excitement surrounding UCLA move-in stems from the stark differences between Westwood and Bruins' hometowns.
Ehm said her small-town life in Pennsylvania is reflective of classic suburbia.
"Where I live is like the quintessential suburb. When you look down my street, there are like 15 houses with big grass lawns and that kind of thing, which is pretty different from LA," Ehm said.
First-year biochemistry student Sia Bharucha is from Flagler Beach, Florida, which has a population just above 5,000. The big city of Westwood is one factor that drew her to UCLA.
"I want to explore Santa Monica, the pier, go to Rodeo Drive … all those big places that people talk about that are in LA," Bharucha said.
Ehm added that in her hometown, she is limited to a set of chain restaurants, so she is excited to explore niche food locations around Westwood and be a regular at the famed dining halls.
The arrival to UCLA's campus will be quite the eye opener for small town Bruins, as was the case for Baker.
"When you see Royce Hall for the first time, it opens your eyes to this whole other world," Baker said.