International diver makes waves for UCLA, returns home to pursue Olympic dreams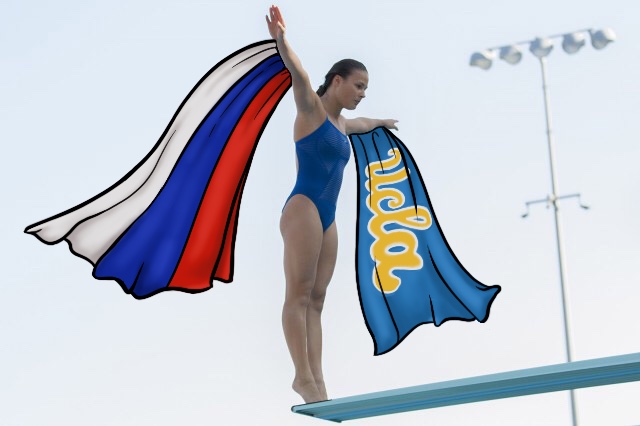 Former UCLA diver Maria Polyakova spent five years with the Bruins before returning home to Russia to train for the Olympics. (Daily Bruin file photo. Photo illustration by Cat Nordstrom/Daily Bruin)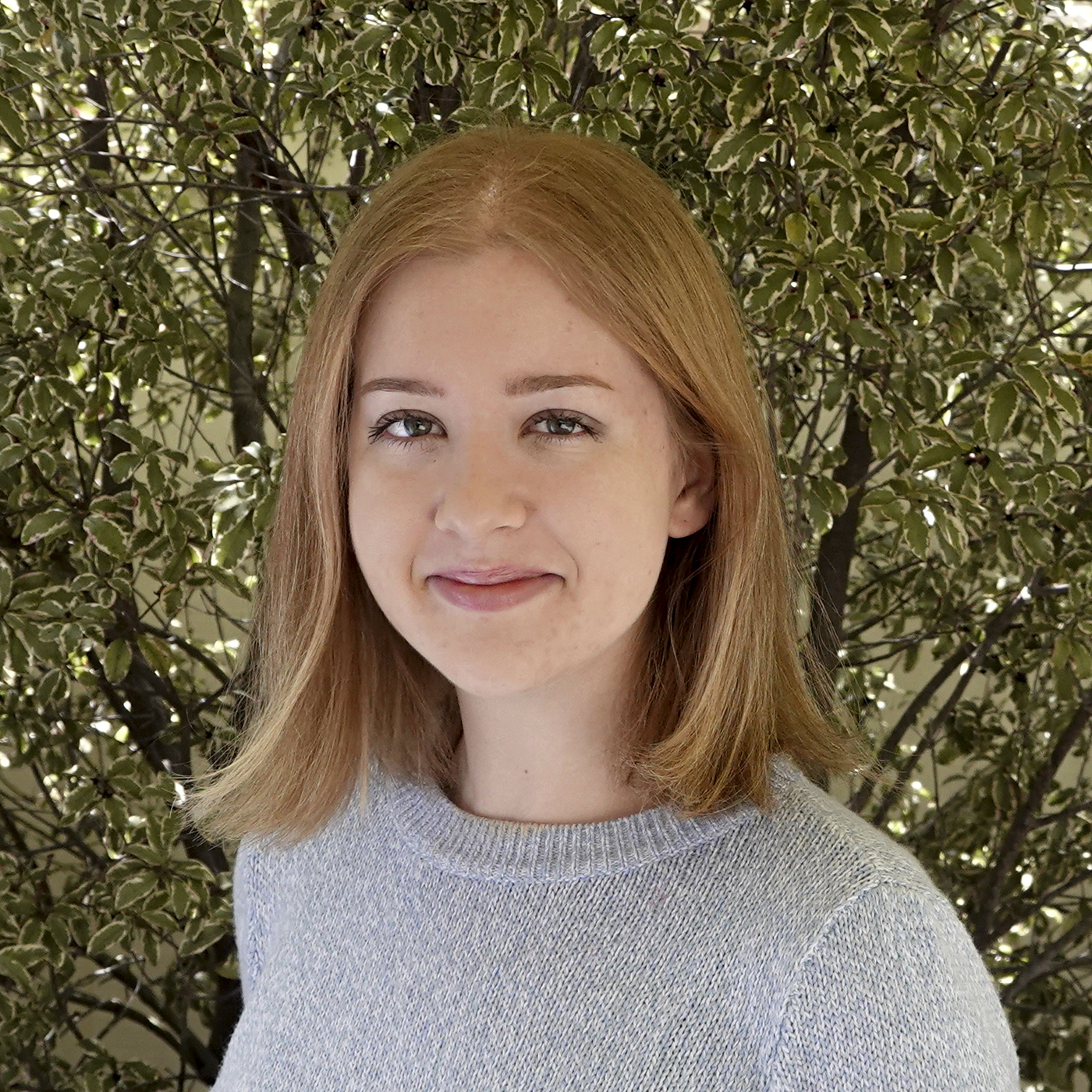 Even before becoming a Bruin, Maria Polyakova dreamed of competing on the Olympic stage.
Seven years after coming to Westwood and pursuing an award-laden collegiate career, Polyakova finally accomplished her goal, competing in the 2020 Tokyo Olympics as a diver for the Russian Olympic Committee.
Before meeting this goal, however, Polyakova accomplished another first.
After competing in both national and international events as a member of the Russian national diving team, Polyakova entered the United States for the first time to join UCLA swim and dive. She said it took time to adjust to her new environment.
"I was 17 at the time and didn't really speak English that well, so it was a really big step for me," Polyakova said. "It was a big culture shock as well at the beginning, but then after the first three months, I made friends, and all my teammates are really supportive."
Initially, Polyakova contacted four different schools about joining their diving program: UCLA, USC, Texas and Stanford. As Polyakova was an international athlete from Russia, UCLA diving coach Tom Stebbins said he relied on video in order to scout the potential new addition to the team.
While other schools rejected Polyakova because of challenges that came with her international status, Stebbins said the Russian diver's foreign competition experience immediately interested him. Stebbins added that he also found one other aspect of her unique.
"It became apparent to me that, as we were talking, she wasn't done," Stebbins said. "A lot of these kids are coming, they're torn up by the time they get to college. They come in, and the goal is to get to an American university and then kind of shut it down. She was not at all like that. She had much larger, forward-thinking goals, including attending this Olympic Games."
Polyakova said having a friendship with her coach – a phenomenon she had yet to experience in her time diving in Russia – helped her acclimate to Stebbins' coaching style.
"It was really nice for him to listen to what I have to say regarding my diving, and taking that into account and (explaining to) me, 'Why do you think we should do this and this?'" Polyakova said. "If I see really good reason behind (something), then I'm definitely going to put 200% of my effort. We are really good at communication, and I think that was really big – we worked together."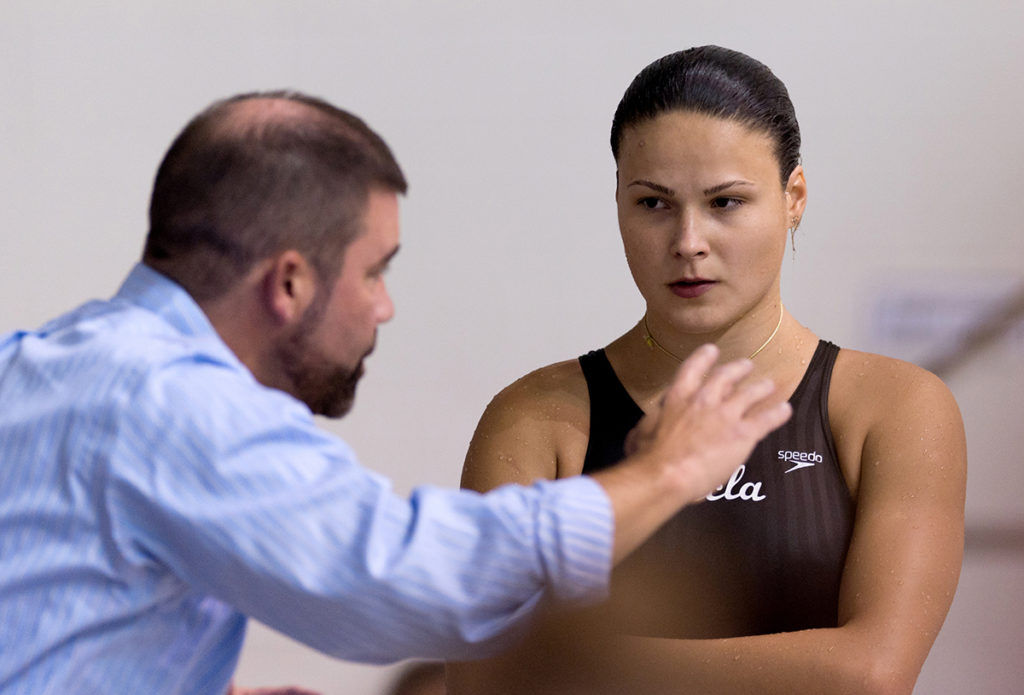 After completing an academic bridge program before the start of the season and adjusting to California, Polyakova started off her career in Westwood earning College Swimming & Diving Coaches Association of America First-Team All-American and Pac-12 Newcomer of the Year honors. She also recorded the best-ever showing for a UCLA diver at the NCAA championships in 2015.
Joining the Bruins a year after Polyakova, former UCLA diver Eloise Belanger arrived in Westwood as an international student-athlete from Canada. Belanger said she and "Masha," as Polyakova goes by, quickly bonded over shared experiences of being from outside the U.S.
The Montreal native said along with having international backgrounds, she could relate to Polyakova's motivation to continue diving outside of college.
"She was looking further than what we were doing only in the United States," Belanger said. "She was working alsofor the Olympics. All that hard work and everything was kind of helping to keep up with the training."
Polyakova's career in Westwood culminated in eight All-American nods as well as school records in the 1- and 3-meter dive events. In the 2019 NCAA championships, Polyakova made school history by becoming UCLA's first women's individual national diving champion with a season-high score in the 3-meter dive.
Belanger said the team was ecstatic about Polyakova's historic win.
"It was just a big celebration – just a great moment," Belanger said. "Her mom was there; (she) made the trip all the way from Russia to the NCAAs, and it was her last meet in the States and everything. It was just (an) accumulation of so many emotions and satisfaction."
But unlike her teammates, Polyakova had little time to celebrate her national championship triumph. She returned home to Russia after graduating, where she began training for the Olympic trials.
The former Bruin said it was difficult having to leave the United States and the friends she made in Westwood, but that it was necessary for her to begin to train in order to finally make the Olympics.
Polyakova previously participated in the 2016 Russian Olympic Trials while still enrolled at UCLA but was unable to qualify for the Rio de Janeiro Games. In 2021, however, she placed first in the 3-meter trials and secured her ticket to Tokyo.
"It was really one of the best days of my life," Polyakova said. "I couldn't believe it. I was so happy. Just knowing that this wait is over and I am for sure going, knowing that is awesome, an awesome feeling."
After arriving in Tokyo in July, Polyakova met athletes from around the world and recognized several familiar faces. While in the Olympic Village, the former Bruin had thechance to see two former members of UCLA men's water polo whose tenures at Spieker Aquatics Center overlapped with hers.
"The water polo boys – we shared the pool at UCLA," Polyakova said. "Our practice, we were at the same time. So we were friends, and it was awesome seeing them there."
Throughout her two weeks at the Summer Games, the Russian Olympic Committee diver advanced to the final round of the 3-meter springboard dive event, which she said had been her goal.
Polyakova said she made sure to soak up every moment she had during her time at the Olympics.
"I mean, it was awesome," Polyakova said. "I lived every moment because I'm like, 'I have to soak it in' because these things don't happen every day to you."
While Polyakova already has her eyes set on pursuing another Olympic cycle, she said she plans on reconnecting with her UCLA teammates as soon as COVID-19 restrictions allow.
"I miss them terribly," Polyakova said. "I am hoping that when this COVID thing is over that we can maybe travel together somewhere and catch up and have fun."
Simons is currently an assistant Sports editor on the baseball, women's tennis, men's tennis, swim and dive and rowing beats. She was previously a reporter on the baseball and women's tennis beats.
Simons is currently an assistant Sports editor on the baseball, women's tennis, men's tennis, swim and dive and rowing beats. She was previously a reporter on the baseball and women's tennis beats.