Gameday predictions: UCLA vs. Fresno State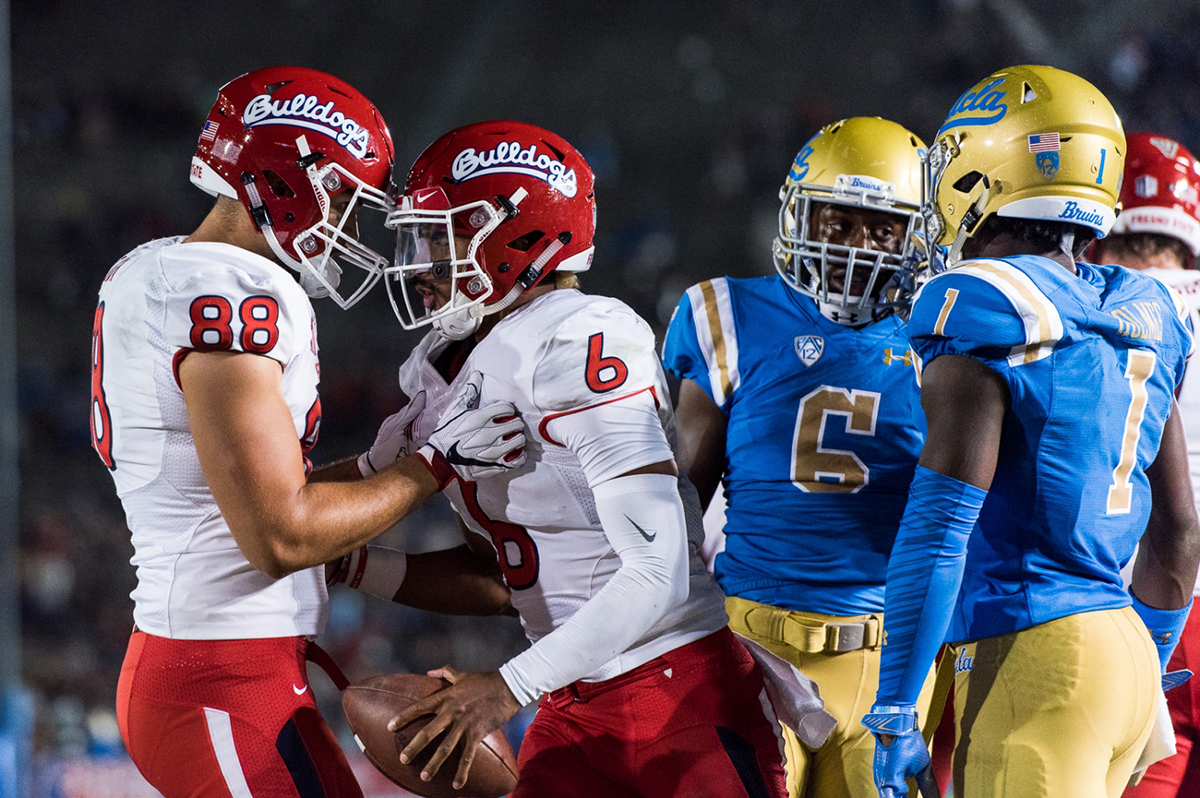 No. 13 UCLA football has lost three straight games to Fresno State – including a 38-14 loss at the Rose Bowl in 2018 – but the Bruins enter Saturday's matchup as a double-digit favorite over the Bulldogs. (Daily Bruin file photo)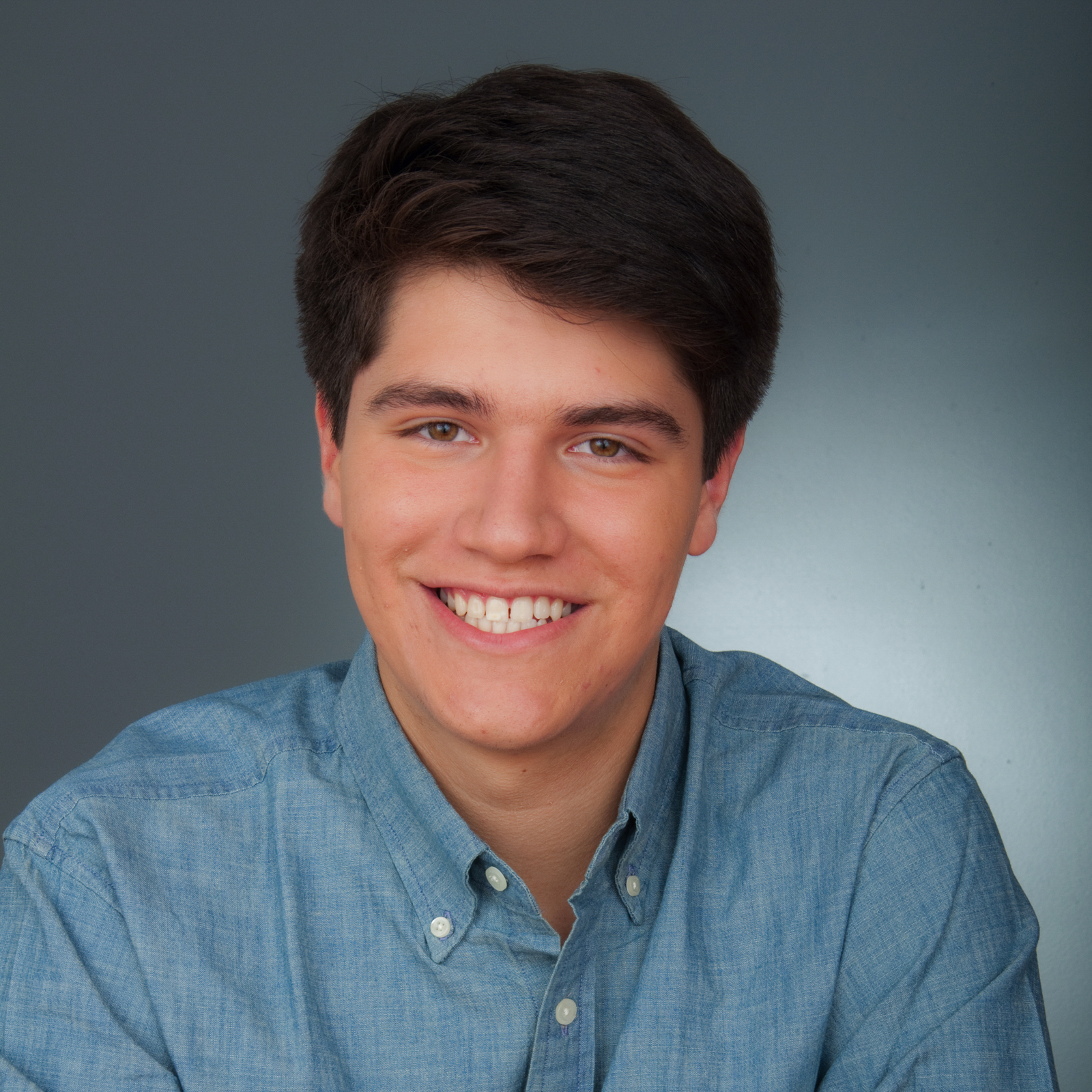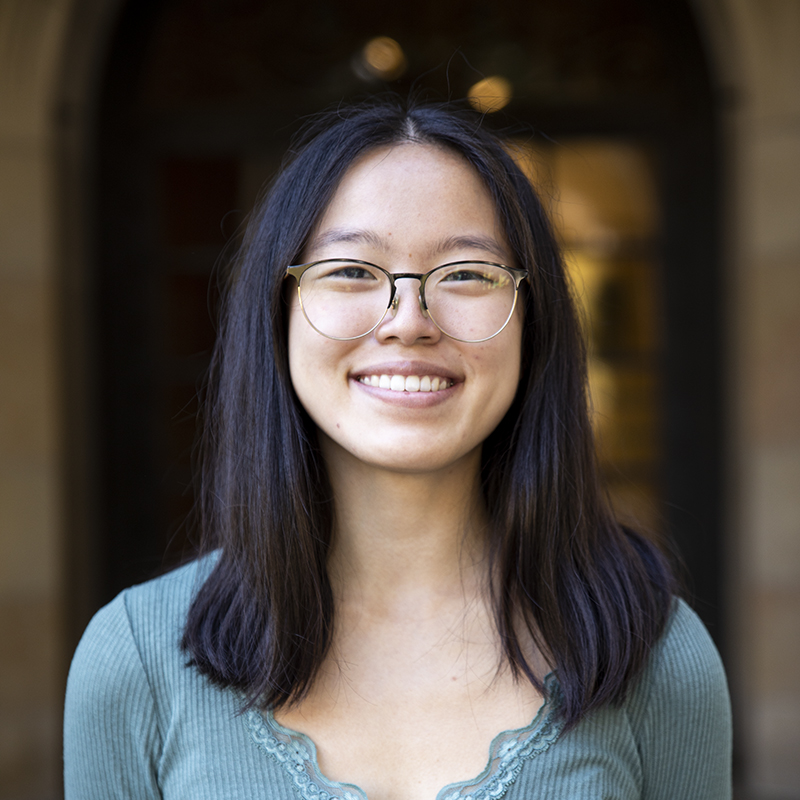 Jon Christon
Sports editor
Prediction: UCLA 38, Fresno State 35
Pac-12 After Dark is a wild place.
And with a 7:45 p.m. start time Saturday, things are bound to get crazy in Pasadena, especially against an opponent like Fresno State.
For starters, the Bulldogs tend to score a lot of points under second-year coach Kalen DeBoer, finishing second in the Mountain West in points per game in 2020 while scoring 108 points combined in its two 2021 wins. The team only scored 24 points against then-No. 11 Oregon in its only loss, but that game started at 11 a.m., so we'll give them a break.
DeBoer is also a big fan of throwing the ball. Around 52% of his team's plays this season have been passes, a staggering amount considering the fact that it has been up by a million points for most of the season.
The catalyst of these pass attempts is the current NCAA yardage leader, Bulldog quarterback Jake Haener. The former Washington signal-caller has already thrown for 1,009 yards in three games, good for the most in the country, and has shown the ability to extend plays with his feet and has the arm to sling the ball all over the field.
Along with Haener, Fresno State has no shortage of skill position players that can produce chunk plays of their own, with All-Mountain West running back Ronnie Rivers in the backfield and 10 receivers who average double-digit yards per reception out wide.
In short, Fresno State is the prototypical high-scoring air-raid team that is regularly featured on Pac-12 Network past 7 p.m.
If this team were going against UCLA's defense from a few years ago – the one that ranked 129th out of 130 teams in passing yards allowed – I would give the edge to Fresno State, a team that would be able to exploit the weakness just by sticking to its preferred game plan.
However, the Bruins' defense looks much improved this year already, and I think they will limit the potent Bulldog offense just enough to keep the scoring at a manageable rate.
Since there's something special about Pac-12 night games, I'll say it ends in dramatic fashion, with a late field goal by redshirt sophomore kicker Nicholas Barr-Mira giving UCLA its first 3-0 start in six years.
Francis Moon
Assistant Sports editor
Prediction: UCLA 34, Fresno State 30
The win over LSU was no fluke.
UCLA is off to a 2-0 start and appears to be much improved from recent years, showing a newfound ability to play to their strengths and control the flow of the game. Pundits were calling this a make-or-break year for Chip Kelly, and so far, it seems that the fourth-year coach has been up to the task.
The Bruins exposed the Tigers on both sides of the ball, proving that preseason and early-season rankings often don't hold much weight, and the same holds true here – playing an unranked, smaller-name school doesn't guarantee a third consecutive win for blue and gold.
In fact, Fresno State – who gave No. 4 Oregon a run for their money a few weeks back – may be UCLA's toughest test to date.
The Bulldogs haven't allowed a 100-yard rusher this season and didn't give up a rushing touchdown to two of their three opponents, but it hasn't played a backfield like the Bruins'. On the other side, the UCLA defense has shown us enough this season to give them a slight edge, even against a solid Fresno State offense that has averaged 528 yards per game.
This game will likely be much closer than the first two, both of which resulted in double-digit victories for UCLA. And we haven't yet had the chance to see how this year's version of the Bruins fare in the clutch – something that last season's squad struggled with all year.
UCLA lost all four of its games last season by one possession. If Kelly and the team can reverse the trend and display the ability to close out a tight game, a down-to-the-wire victory over Fresno State could spell even more optimism for the rest of the season.
If they revert back to their previous ways, more disappointment could be in store for Bruin fans. But I'm predicting UCLA will secure a defensive stop in the final minutes to close out the game after giving Fresno State a few chances.
As long as Kelly and the Bruins don't make the mistake of letting pride get in the way and underestimating their opponent, UCLA should be able to continue its resurgent season with a third-consecutive win, this time in dramatic fashion.
Jared Tay
Football beat reporter
Prediction: UCLA 35, Fresno State 28
I recall a couple of weeks ago saying to my roommate that this year would be Kelly's last in Westwood.
I predicted a losing record for UCLA football, and moreover, that the Bruins would finish their nonconference slate losing two out of three games.
Clearly, the joke is now on me.
The Bruins are looking the best they have in recent memory and enter Saturday's game ranked No. 13 in the nation as 11-point favorites over the Bulldogs. The time to hop on the Bruin bandwagon is now, and I might as well join the train before it is too late.
Like its previous two games, I think UCLA will remain dominant on the ground. Junior running back Zach Charbonnet is off to an incredible start with the Bruins after transferring from Michigan a season ago. The one-two punch of Charbonnet and redshirt senior running back Brittain Brown tore through both Hawaii and LSU's defensive front, and I expect nothing less against Fresno State.
It's true that Fresno State boasts a solid front seven against the rush, holding its opponents to less than three yards a carry. Against Oregon, the run defense held the Ducks to 186 yards.
But I think Kelly's blocking schemes will shine through on Saturday. The Bruin run game was supposed to meet its match against the Tigers two Saturdays ago, yet Kelly's offensive line and blocking assignments opened large holes for the Bruin backs time and time again.
Let's be clear, Fresno State is no pushover. Haener has been lights out, completing 74% of his passes for eight touchdowns and zero picks on the season.
Look for Fresno State to put up a real fight in this Pac-12 After Dark matchup. But in a game that I think goes down the last possession, I like the Bruins' chances to finish undefeated in nonconference for the first time since 2015.
Vivian Xu
Arts editor
Prediction: Fresno State 37, UCLA 31
Don't let my byline fool you – frankly, one may even say that I'm a bit overqualified to predict football.
Not only have I watched Netflix's Aaron Hernandez true crime documentary series, but I have also stopped myself from misreading DTR – senior quarterback Dorian Thompson-Robinson – as DNR or do-not-resuscitate. Plus, I have stepped foot in the Rose Bowl exactly once.
So yes, I'm a real triple threat, I know.
The crux that I will anchor this wise prediction upon is Kelly, mainly because football statistics scare both me and my TI-84 calculator, but also since I'm from Philadelphia and everyone I know used to hate his guts as the Eagles' head coach. And as soon as he left, we won the Super Bowl, so I'd say these feelings are justified.
Now it seems that good ol' Chip has brought his bad luck all the way to Westwood. Our past three seasons under his reign have been dismal at best, and while some may say this season is different – citing our whopping 2-0 record – I'm skeptical.
Even though the Bruins are basking in the afterglow of an LSU victory, their attitude verges into a brazen hubris that will bite them in the butt if they're not careful enough. Fresno State seems to be a fair opponent, and we've suffered consecutive losses to the Bulldogs in our last three encounters, with the most recent one in 2018 under none other than Kelly. Need I say more?
Sure, this entire prediction may be based on a Kelly grudge, and yes, I may be a cynic. But at this point, he has miraculously managed to disappoint me on both the east and west coast, so I'll let him do what he does best: guide a team to defeat.