Cole Kessler to enter UCLA with competitive European cycling resume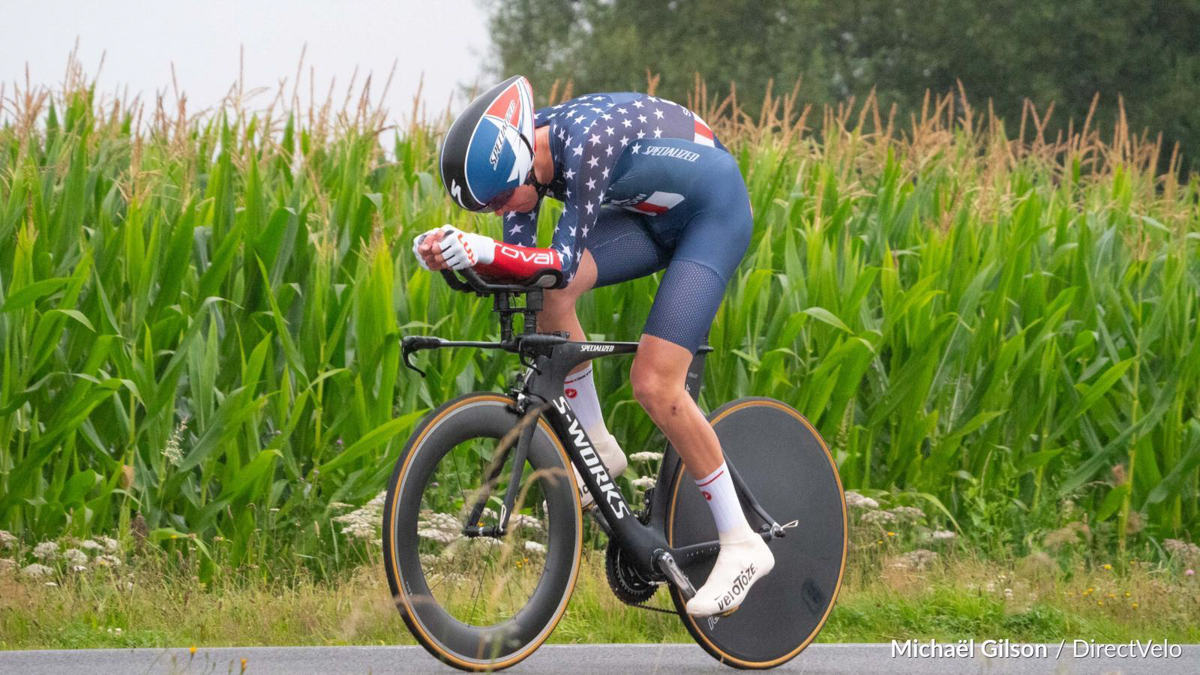 Incoming UCLA freshman Cole Kessler is a competitive amateur cyclist on the world's stage in Europe. The Newbury Park, California, native currently competes for the LUX U19 Development cycling team and is set to sign a professional contract later in the year. (Courtesy of Steve Kessler)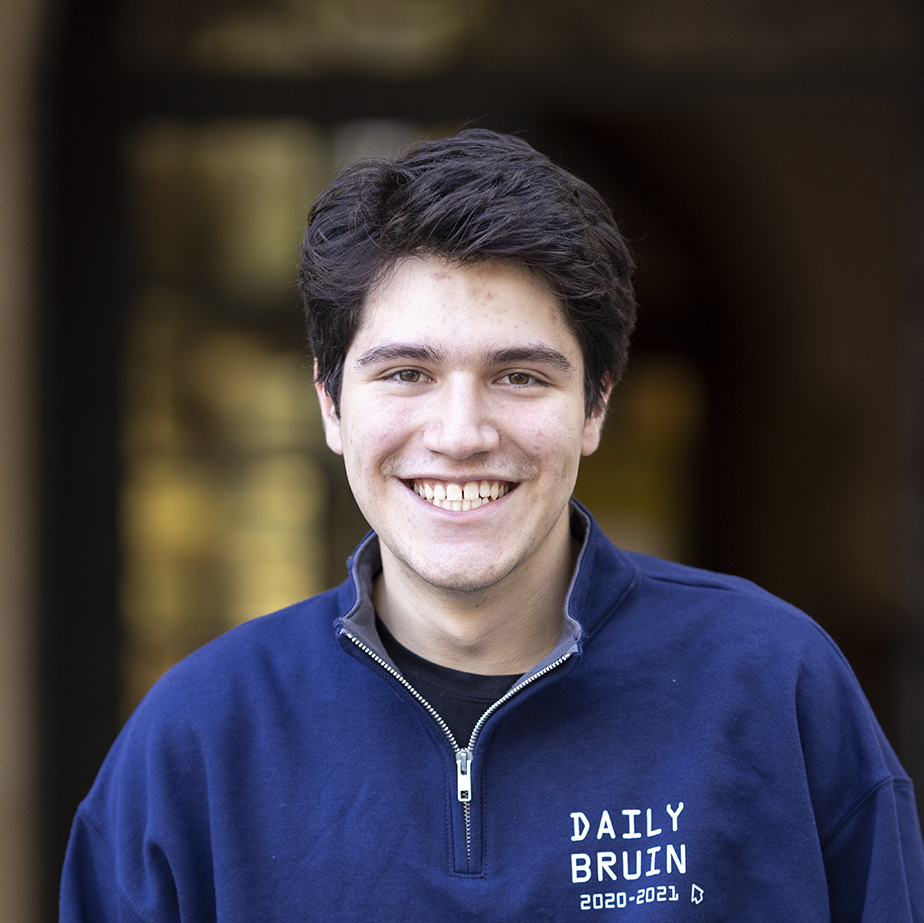 The Swiss Alps. The French countryside. The streets of Austria.
Most people associate these European landscapes with images of peace and tranquility.
Cole Kessler, on the other hand, has a particular quote running through his mind when he sees them.
"Oh God, why am I doing this right now?"
Kessler – an incoming UCLA freshman from Newbury Park, California – is a competitive cyclist on the world's youth circuit, which is based in Europe.
Unlike the typical American tourist who strolls through these picturesque destinations, Kessler bikes through them with the peloton of his fellow cyclists around him. Even in moments of hesitation, Kessler time and again pushes through and finishes his races – often near the top.
"That's always been something that I found as an attribute to myself – quitting is never an option to me," Kessler said. "Yeah, I have had some self-doubt here and there for sure, but I always feel like I can make it, and I just have to trust the process."
Kessler's parents, however, have a different memory of their son's competitive attitude.
Growing up in Southern California, Kessler played a number of sports. But whether it was football, basketball or baseball, he never found his niche.
"We've always raised both of our kids telling them, as parents do, 'You can achieve whatever you want to achieve,'" said Pam Kessler, Cole's mother. "(Cole) had never really taken to that in the past. If things got hard, maybe if it wasn't something he really wanted to do, he wasn't putting himself out there."
That changed when Cole was 13 years old, when a friend convinced him to get on a mountain bike for the first time. Cole eventually started mountain biking recreationally before officially joining his high school's mountain biking team in eighth grade.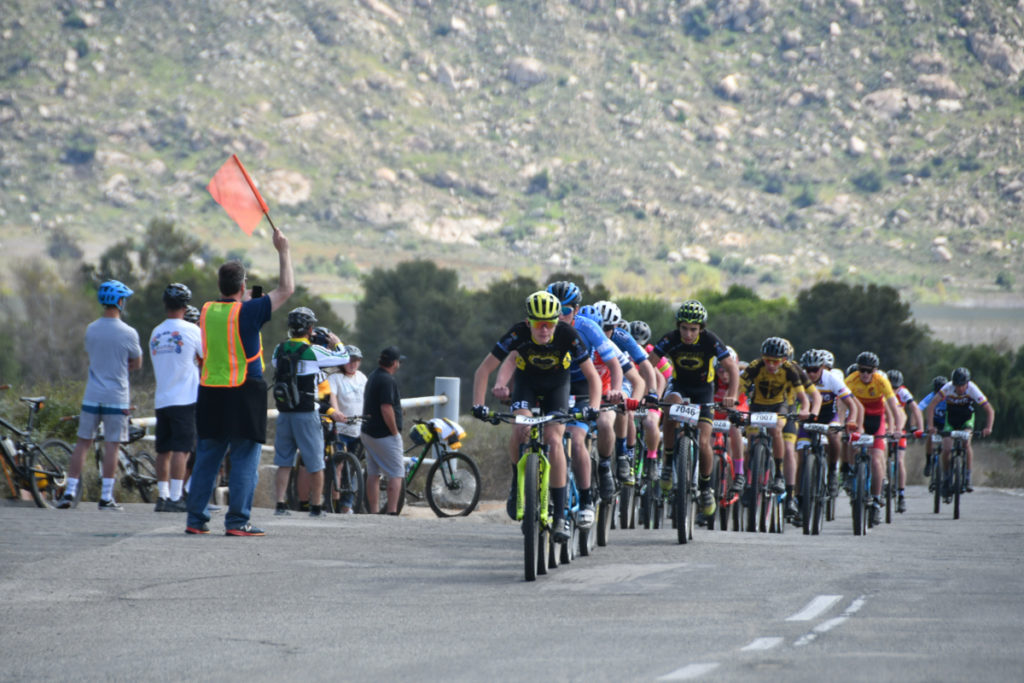 After struggling in his first few seasons, Cole's sophomore season featured a string of top-10 finishes, and he placed second in his only race during his junior year. But with the COVID-19 pandemic canceling the rest of the 2020 season, he had to find a new way to keep up his endurance.
Cole had joined Boost CycleSport, a Pasadena-based road cycling team, in late 2019 to work on his conditioning for his upcoming mountain biking season. When he returned to the road bike following the premature end to his junior season, road cycling became the next chapter in Cole's biking career.
"I wanted to get better at mountain biking, so I hopped on the road bike," Cole said. "The rest is history."
While youth mountain biking in the United States is small – only a few select school districts in the country have actual high school teams – the youth road cycling circuit is even smaller, especially during a pandemic.
Cole remedied the situation by finding a group of road cyclists who rode together in his Southern California community, a group Pam affectionately called his "bike dads" because of the age difference between the middle-aged cyclists and her teenage son.
At the peak of the pandemic, Cole and his older cycling partners – who he called his cycling "mentors" – would embark on hourslong bike rides, where conversations would range from the specifics of cycling to genuine, real-life discussions.
Mike Easter – a former professional cyclist who also competed in Europe – was one of Cole's "bike dads" and said he remembers teaching Cole about the nuances of the sport, including the simplicities of eating and drinking while on a bike as well as specific tactics to conserve energy during races.
In one conversation, Easter said he told Cole he needed to keep perspective as he was embarking on a pivotal moment of his young career.
"I told him that you have to make a decision about what you want for your future," Easter said. "If you keep pursuing something, a goal to be a professional athlete, eventually you have to consider that as a job and a career. I just told him to always have a good perspective of where you'll end up when you pursue your goals."
With that message in mind, Cole continued to pedal forward. When a few road cycling races started up again in July 2020, he competed in four of them, landing on the podium three times.
In the same month, Cole attempted Everesting, a biking challenge that features a climb up the world's steepest mountain – almost. Everesting is when a biker climbs the equivalent of Mount Everest by circling the same incline over and over until they have climbed 29,029 feet.
Of the "gazillions" of people who try, according to Steve Kessler, Cole's father, only around 5% of people actually complete the challenge.
Not only did Cole cross the hypothetical finish line, but he did so in record time. Picking an incline in Santa Barbara, he biked 60 laps across nine hours and 59 minutes, setting the junior national record and the second-best time in the world in 2020.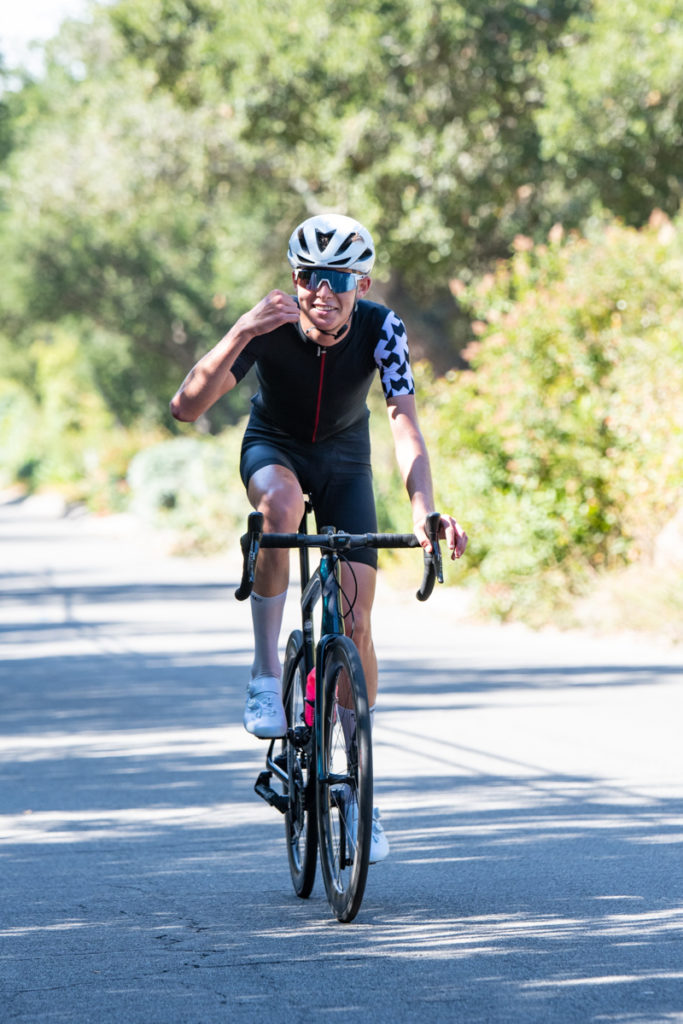 "It was a side of him that we'd never, ever seen before," Steve said. "He effectively sprinted half of the last lap, got out of the saddle and was going full tilt. At that time, there was a kind of a crowd there, and people were like, 'This is insane, I can't believe this kid.'"
Among those who took notice was Roy Knickman, the director of the LUX U19 Development cycling team – a U.S.-based program that trains American riders to compete on the European cycling circuit. After an extensive interview process, Knickman offered Cole a spot on the team for 2021 – which Steve said is a rare occurrence for someone with only one year of youth eligibility.
When Cole eventually made it overseas in 2021 after becoming the U.S.'s time trial national champion in June – what he described as the highlight of his season – he said he was due for a rough transition.
"The next step from U.S. racing to European racing was huge," Cole said. "You're so used to this style of racing in the U.S. – more passive, not so aggressive. … When you get over (to Europe), every kid is on your level or better. It's kind of a piece of humble pie."
Even with the increased difficulty, Cole's results never took a hit.
Cole said he has raced almost every weekend since arriving in Europe in June, finishing in the top 20 in nearly all of his races so far on the youth circuit. This includes a second-place finish in La Ronde des Vallées in France and a 17th-place finish at the Ain Bugey Valromey Tour, otherwise known as the "Junior Tour de France," according to Cole.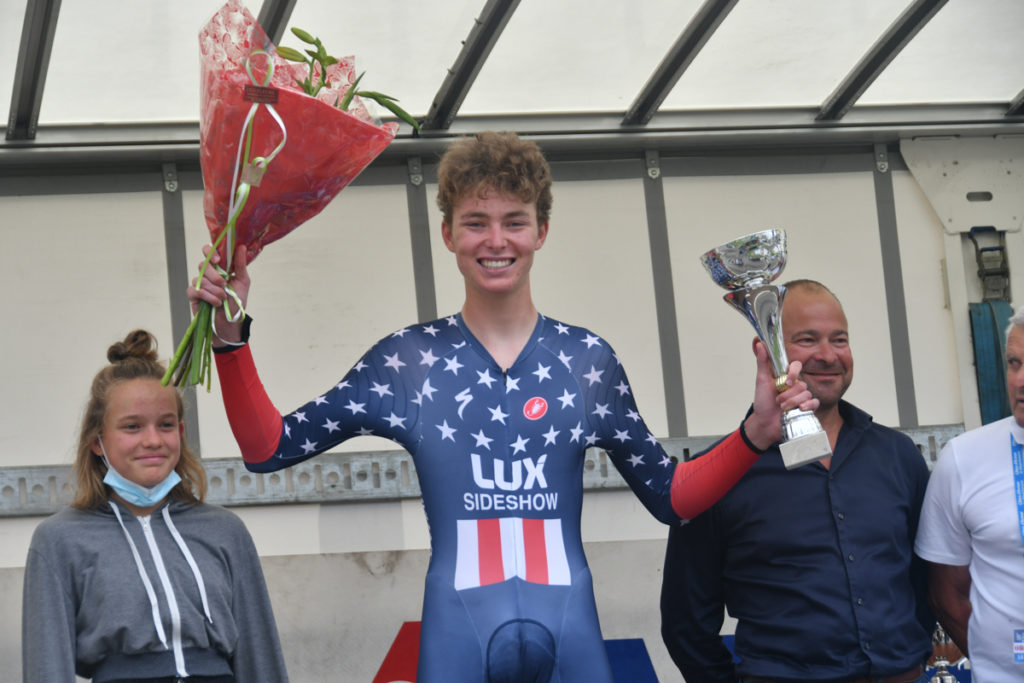 While Cole one day hopes to race in the main Tour de France, he said the junior version of the event made him realize he had already arrived on the international biking stage, regardless of what will come in the future.
"The Tour de France had just gone through the region the week before, so there was, like, all the chalk on the ground writing the names of the riders who were racing the tour, and we went up the climbs that the tour went up, and we did the same roads," Cole said. "You really felt like you were a true European racer, like you made it."
After he represents the U19 USA team at the UCI Road World Championships in Belgium beginning Sept. 19, Cole will officially begin his professional career over in Europe. He has been in talks with a number of professional cycling clubs about joining their ranks but said the negotiations with specific teams are confidential until he puts pen to paper.
Before Cole's professional career begins with overseas races, however, he will look the part of a typical UCLA student. Along with the rest of the class of 2025, he is planning to move down to Westwood in the fall – albeit a week and a half after classes start – to begin his life as a college student, just with the added pressure of an adjacent professional biking career.
"The teams are cool and will let you go home and take in-person classes and miss team camps," Cole said. "But races, they want you to race. … Logistically, it's tough because it requires a lot of traveling, and obviously teams are on budgets, and they provide financial aid for all the flights and everything, so they try to minimize that. But it works out in the end."
But even with a college degree and a professional biking career in the near term, Cole still has his eyes on something else a little further in the future.
"The Olympics are coming to the U.S. in 2028 in LA," Cole said. "Those are home roads, baby."
Christon is currently a Sports senior staff writer. He was previously the Sports editor on the men's basketball and football beats and the assistant Sports editor on the women's basketball, softball, men's tennis and women's tennis beats. Christon was previously a contributor on the women's basketball and softball beats.
Christon is currently a Sports senior staff writer. He was previously the Sports editor on the men's basketball and football beats and the assistant Sports editor on the women's basketball, softball, men's tennis and women's tennis beats. Christon was previously a contributor on the women's basketball and softball beats.