UCLA football looks to use bye week wisely, work on cutting down penalties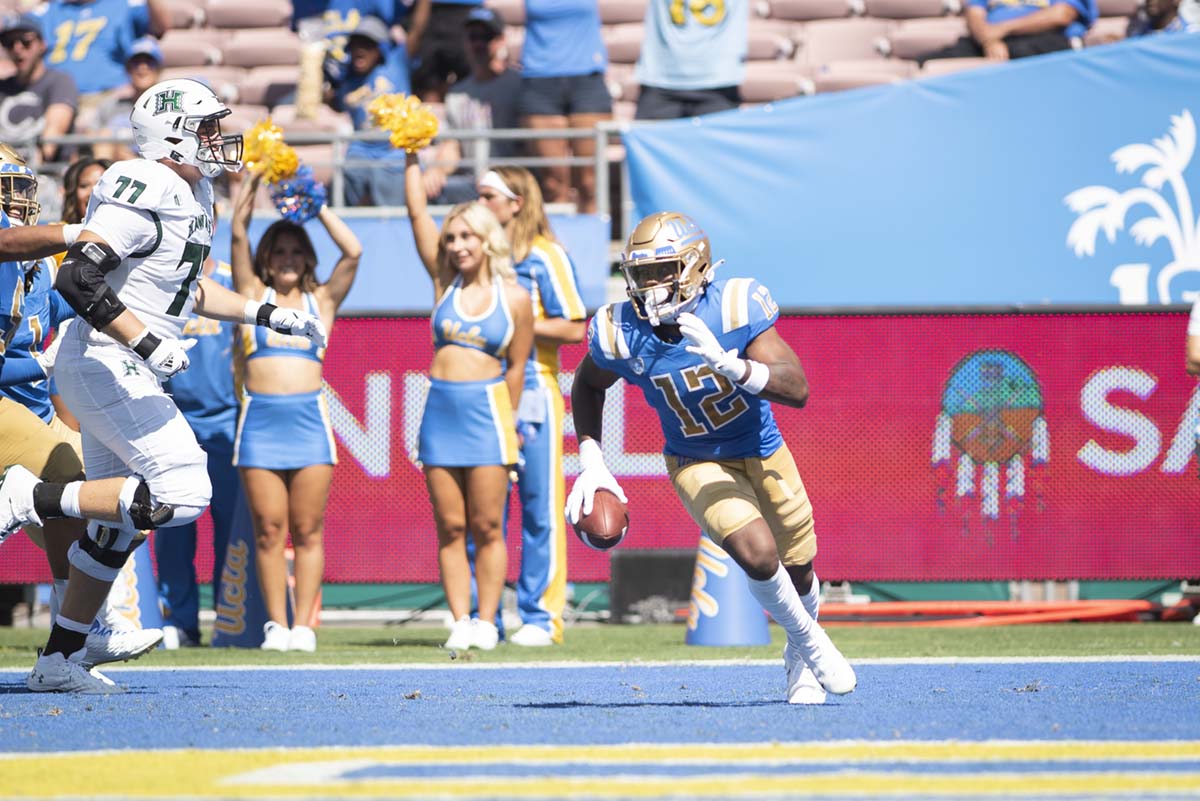 Redshirt junior defensive back Martell Irby said No. 16 UCLA football's defense still has room to improve despite the Bruins holding then-No. 16 LSU to 49 rushing yards in an upset win Saturday. (Anika Chakrabarti/Assistant Photo editor)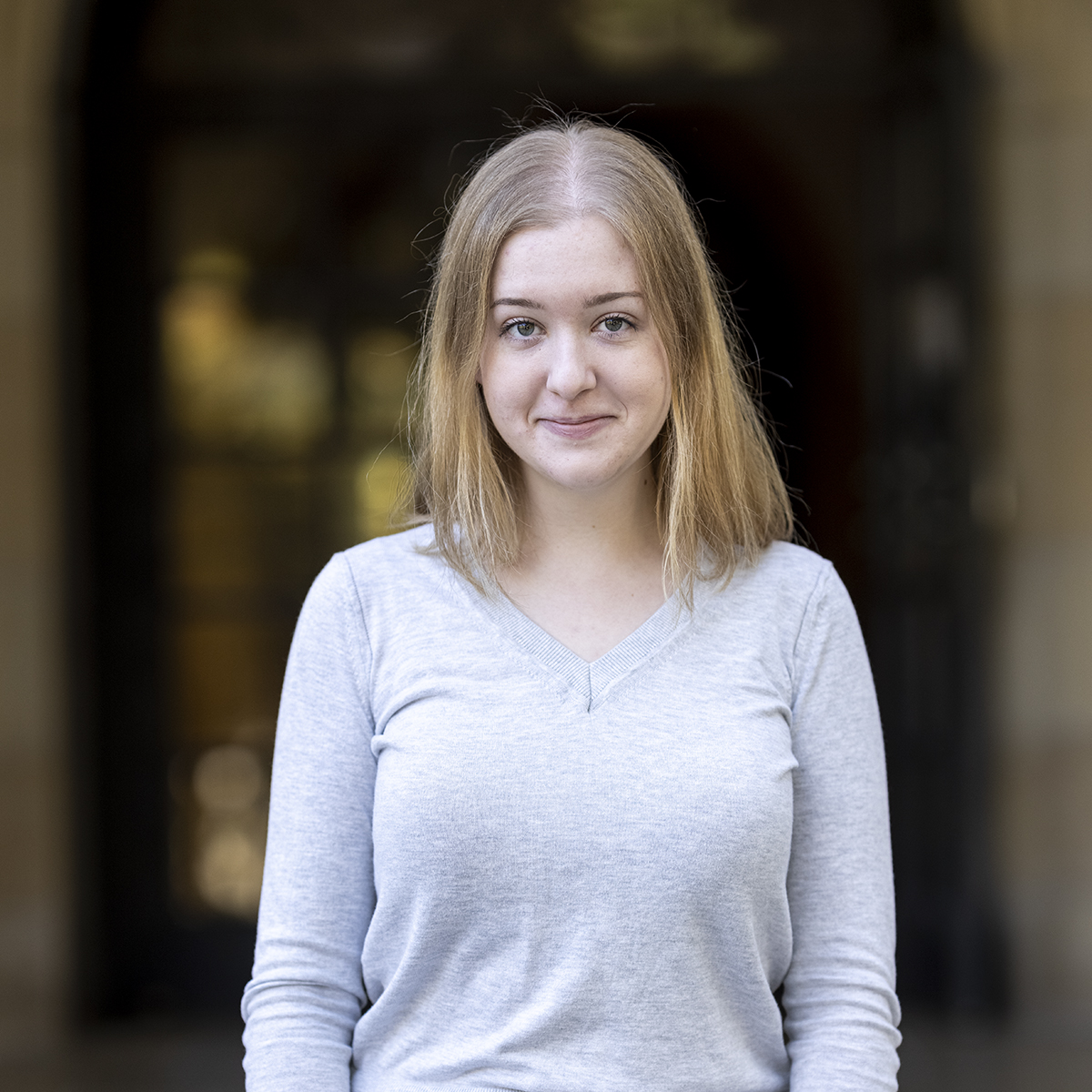 Correction: The original feature image was incorrectly uploaded and did not reflect the caption. The caption has now been updated.
This post was updated Sept. 9 at 5:26 p.m.
Just two games into their season, the Bruins have entered the national spotlight.
Newly ranked No. 16 UCLA football (2-0) followed up its 44-10 season-opening victory over Hawai'i (1-1) with a 38-27 win over then-No.16 LSU (0-1), nabbing the Tigers' spot in the polls while also garnering attention across the country for its victory over the 2019 national champions. The nationally televised contest also featured a Rose Bowl filled with its largest audience since 2016.
Redshirt senior defensive back Cameron Johnson said he hopes the team's early success will continue to bring fans to Pasadena.
"I'm really hoping that fans are hyped about this team due to what we've done so far, and that people will continue to fill up the stadium," Johnson said. "If we can just get all of LA – all the bandwagoners – to hop on, that's great. We need everybody."
The Bruins will have to wait an extra week for another shot to fill the Rose Bowl, as they are off this week before a matchup against Fresno State on Sept. 18.
Coach Chip Kelly said the time between contests is an opportunity for an "improvement week" and added that despite initial success, the team will need to continue to make adjustments before it squares off against the Bulldogs.
"We're proud of where we are right now, but we need to continue to work because 2-0 just means you're 2-0 – you can be 2-10 when it's all said and done," Kelly said. "The good part is we have an improvement week this week, and we need to get better in so many aspects of the game and then start our preparations for a really good Fresno team."
One particular area of improvement Kelly said he wants to see is with penalties. Despite the victory, the Bruins committed eight penalties for 70 yards compared to just two penalties for 10 yards for the Tigers.
Kelly said reducing penalties and avoiding self-inflicted errors is something he has often talked about with his team.
"Not hurting yourself in this game is a big deal, and those unforced errors are things that can kind of set you back," Kelly said. "When you're playing really good teams, you want to be playing downhill football, not uphill football, and when you get those penalties, you're playing uphill football."
One defender who was left out of the penalty party was redshirt junior defensive back Martell Irby, who did not draw a flag in the victory over LSU.
Irby, similar to Kelly, said there is still room for improvement for the Bruins' defense even after holding their opponents to under 50 yards on the ground for the second week in a row and conceding 27 points to the Tigers.
The fourth-year cornerback said he will be dissecting film from the game with his fellow defensive backs, focusing specifically on tackling.
"Just sitting down and breaking out film from last week – everything that we've been just focusing on throughout the year in training, up until this point," Irby said. "Specifically for me, I will say if I continue to play fast, continue to tackle the way we are tackling and just rally around each other. … It's just all little things we practice for hours a day, and we have many different perspectives that we can work on."
Another face at the back of UCLA's defensive formation, Cameron Johnson joined the Bruins in the offseason after four years at North Texas. In his first game with the blue and gold, Johnson recorded a tackle for loss against Hawai'i while also recording a solo tackle against LSU.
As a team, UCLA sent pressure early and often at LSU quarterback Max Johnson, resulting in two sacks and five quarterback hurries.
"I don't believe I've been on a team that sends that much pressure that amount of times throughout the game," Cameron Johnson said. "We tend to mix it up, which is good, we throw in a lot of blitz packages. It definitely helps us in the back end with bad throws from the quarterbacks and just allowing the back end to make better plays."
Nine days out from his third career contest with UCLA, Cameron Johnson said he and his team will be looking past the hype from the media to prepare for their contest against the Bulldogs.
"Everybody knows that we have a chip on our shoulder from the past few years," Johnson said. "We were trying to prove a point this year. We got a great team, we know what we have, so we're ignoring the hype. Whatever everything on media is saying, that's all good, all the eye candy. We're just buckling down and staying humble and preparing for the next game."
Simons is currently an assistant Sports editor on the baseball, women's tennis, men's tennis, swim and dive and rowing beats. She was previously a reporter on the baseball and women's tennis beats.
Simons is currently an assistant Sports editor on the baseball, women's tennis, men's tennis, swim and dive and rowing beats. She was previously a reporter on the baseball and women's tennis beats.