USAC recap – Aug. 23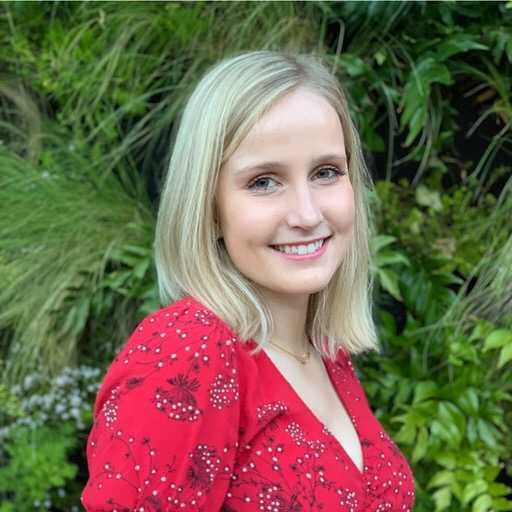 Correction: The original version of this article incorrectly stated Marilyn Pham was a third-year mathematics and statistics student. In fact, Pham is a third-year mathematics and economics student.
This post was updated Sept. 16 at 7:28 p.m.
The Undergraduate Students Association Council appointed four undergraduate students to the Academic Senate. Student representatives from the UCLA Student Health Advisory Committee spoke about compulsory health and safety measures. Representatives from the University Council-American Federation of Teachers Unit 18, a labor union representing non-senate faculty and librarians of the University of California, spoke about lecturers' working conditions and asked the council and the student body to support their contract negotiation efforts.
Public Comment:
Samone Anderson, the Afrikan Student Union chairperson, said the Black Resource Center's $50,000 budget from the university is insufficient because Black student organizations will continue to be underfunded. She said ASU is holding a crowdfunding fundraiser for resources and programming for Black students. Anderson added that ASU is seeking the council's support in ensuring that the BRC will be organized as student-initiated and student-run despite the budgetary constraints.
Special Presentations
Student representatives from the UCLA Student Health Advisory Committee spoke about the committee's achievements from the previous year, its preparations for the 2021-2022 academic year and ways USAC members can collaborate with the committee. Rosalinda Moreno, a fourth-year human biology and society student, said the committee has helped distribute COVID-19 information and recommendations to students. Moreno added that the committee made several recommendations to the Arthur Ashe Student Health and Wellness Center, including increasing the number of confidential telehealth locations on campus, introducing peer concierge staff at UCLA Counseling and Psychological Services, hiring culturally diverse providers and providing group healing spaces in response to cultural collective trauma. Moreno also said the UC Student Health Insurance Plan waiver deadline is Sept. 20, and the Campus Medical Care Assistance Fund is available for eligible students to help pay for out-of-pocket medical expenses ranging from $500 to $3,000. She also added that all UCLA students are required to upload proof of COVID-19 vaccination to the Ashe Center's website by Sept 9. Hannah Oltman, a fourth-year psychology and public affairs student, said students are also required to provide proof of flu vaccination and that the university may place holds on student accounts if proof is not uploaded. Oltman said the advisory committee can bring USAC officials' concerns to meetings with committee members and Ashe Center and CAPS executive staff, which are open to members of the public.
Representatives from UC-AFT spoke about poor lecturer working conditions in the UC system. Caroline Luce, the associate director at the UCLA Alan D. Leve Center for Jewish Studies, asked for student support in UC-AFT's lecturer contract negotiations. Luce said lecturers teach 30% to 40% of credit hours in the UC, yet 80% of teaching faculty are employed part-time, needing to work numerous jobs to cover their basic needs. She added that lecturers have many unpaid teaching-related duties, such as letters of recommendation, mentoring and advising, grading assignments and new course development in addition to their regular teaching duties. Luce also added that UC-AFT is advocating for the elimination of unpaid work, fair compensation proportional to a lecturer's training, expertise and contributions and transparent and consistent rehiring processes that foster job stability and advancement.
Allocations:
The council allocated $120 to the Asian Pacific Coalition, an advocacy group for Asian, Pacific Islander and Desi American student groups, for a Canva Pro yearly subscription.
The council allocated $730 to Pilipinos for Community Health for in-person general meetings.
Appointments:
The council appointed Marilyn Pham, a third-year mathematics and economics student, to the legislative assembly council of the Academic Senate.
The council appointed Yashmeen Sharma, a third-year gender studies student, to the undergraduate council of the Academic Senate.
The council appointed Luis Angel Yepez, a fourth-year biology student, to the council on research of the Academic Senate.
The council appointed Nunu White, a second-year political science student, to the academic freedom committee of the Academic Senate.
Reports:
President Breeze Velazquez said she met with Vice Chancellor of Student Affairs Monroe Gorden to discuss funding and resources for the Black Resource Center. Velazquez added that she has met with four students to discuss their academic dishonesty cases. She also said students must submit proof of COVID-19 vaccination at least 14 days before instruction begins. The Westwood Block Party will require masks, and This Is Bruin Life will likely be held outside to help prevent the spread of COVID-19, Velazquez added.
Internal Vice President Cassandra Gatica said her office published a transparency report to provide updates on her office's work. She added her office released a student survey to gather data and testimonials about students' fall quarter housing plans and COVID-19 pandemic-related hardships. Gatica also said the new internal vice president Instagram username is @uclaivp.
External Vice President Sarah Wang said her office is working with Bruins Vote and the New Voters Project chair on messaging efforts for the upcoming gubernatorial recall election. She added that all eligible students registered to vote in California should have received their ballots for the election.
General Representative 1 Hailey Valles said in a written statement that her office is working with the international student representative's office to create a guide for incoming students. Valles added her office is sorting through resources provided by representatives from the Building Infrastructure Leading to Diversity Promoting Opportunities for Diversity in Education and Research program at California State University, Northridge and is in the beginning stages of developing a proposal for an initiative that highlights the importance of the intersection between the sciences and the humanities, based on its findings.
General Representative 2 Passa Pungchai said in a written statement that her office discussed Mental Health Protection @ UCLA collaboration efforts with the Student Wellness Commission.
Academic Affairs Commissioner Angelina Quint said she has been meeting with students to discuss their academic dishonesty cases. Quint added that her office is working to create a training module for student advocates defending students in these cases.
Facilities Commissioner Jane Ni said in a written statement that her office met with the Campus Events commissioner and representatives from the Disabled Student Union at UCLA to talk about accessibility measures for Bruin Bash, an annual welcome back concert for UCLA students. Ni also said she also met with Housing & Maintenance to discuss accessible infrastructure.
Financial Supports Commissioner Emily Yu said in a written statement that her office has been coordinating with Student Government Accounting to solve disbursement issues regarding the relief fund. Yu added that students should direct questions about the relief fund disbursement to their email [email protected] She added that the commission's education committee directors are working with the international student representative on the New Student Survival Guide project. Financial Supports is responsible for the housing and financial aid section of the guide, Yu said.
Student Wellness Commissioner Tayloneei Jackson said in a written statement that Wellness Wednesdays, webinars that highlight different aspects of health and wellness each week on Instagram and Twitter, are now live on the username @swcucla for both platforms. Jackson added her office is determining where wellness resources will be allocated in the UCLA Wellness Hub. She also said that her office is also collaborating with the international student representative on the resource guide for incoming students.
Transfer Student Representative Herman Luis Chavez said in a written statement that his office met with Pouria Abbassi, the executive director and CEO of Associated Students UCLA, and Patricia Solomon, the student union division manager, to discuss transfer representation on the ASUCLA Board of Directors. Chavez also said his office elected Abeeha Hussain, a third-year labor studies and political science student, as UCLA's representative to the UC Student Association's transfer coalition.
A proxy for International Student Representative Natalia Garcia said that Garcia's office is hosting the International Student Welcome Weekend for first-year, second-year and transfer students. Garcia added that her office is also working on a guide for incoming international students.
The Undergraduate Students Association Council is the official student government representing the undergraduate student body at UCLA. Council meetings will take place every other Tuesday at 7 p.m. during fall quarter and are open to all students. Fall quarter meetings will take place virtually on Zoom; links for the meetings can be found on the internal vice president's Facebook page. Watch a livestream of the meetings on the USAC Live! channel on YouTube.