UCLA-led study finds medical debt disproportionately affects lower-income areas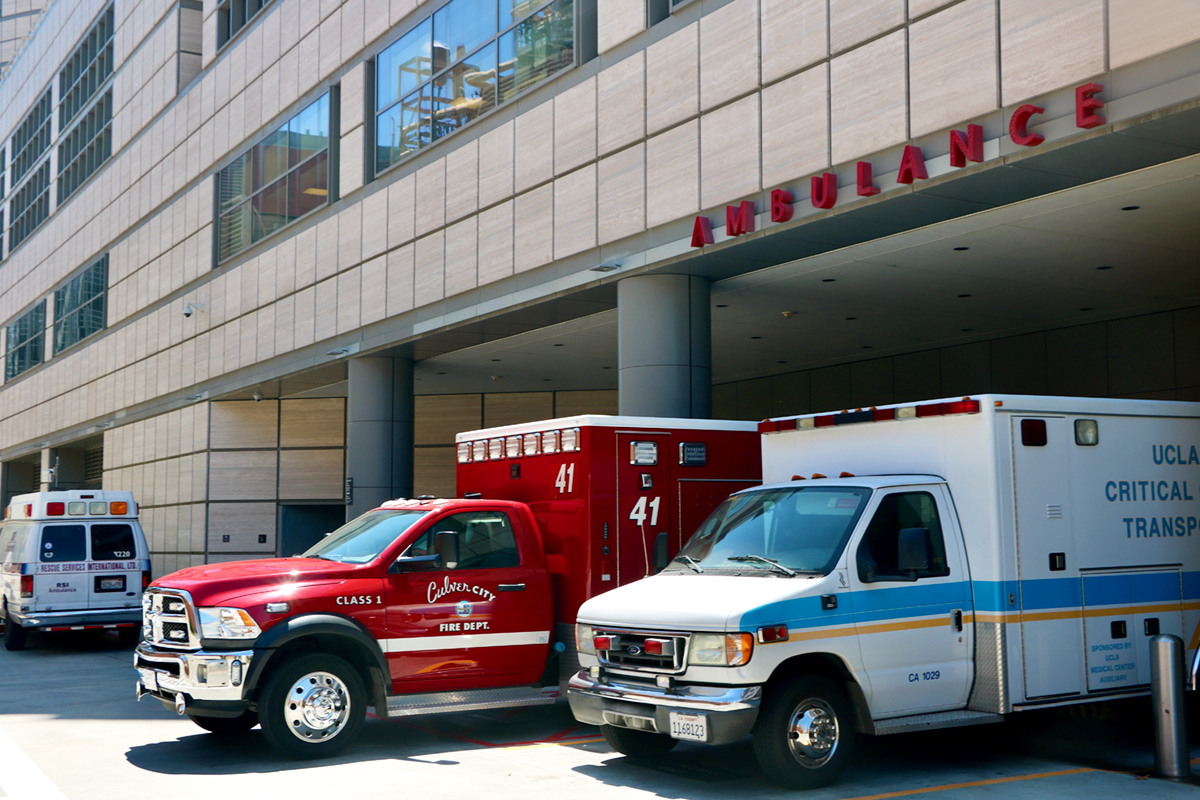 Medical debt is the leading source of debt in the U.S., reaching $140 billion in 2020, according to researchers at UCLA, Harvard University and Stanford University. (Daily Bruin file photo)
This post was updated Aug. 29 at 8:35 p.m.
Medical debt is the leading source of U.S. debt and disproportionately affects low-income individuals and Americans in the South, according to a UCLA-led study published in July.
Eighteen percent of Americans have medical debt that has been reported to a credit bureau, with the average amount being $2,400, said Wesley Yin, an associate professor of economics and co-author of the study. Nationally, total reported medical debt – which can negatively affect one's credit score – reached $140 billion in 2020, he added.
However, even this figure does not fully represent the scale of total medical debt in the U.S., as it doesn't include debt that wasn't reported to credit bureaus, Yin added.
"That's a lot of money for most Americans," Yin said. "This is in a context where, (according to) a recent survey by the Federal Reserve, 41% of Americans wouldn't be able to cover a surprise $400 medical bill."
According to the study, average medical debt was more than five times greater in lower-income areas versus higher-income ones and three times greater in the Southern U.S. than in the Northeast. The researchers obtained these results by analyzing consumer credit report data from nearly 40 million Americans nationwide and categorizing debt based on geographic location and the income in their zip code, according to the study.
This gap in medical debt between low-income and high-income communities parallels the growing wealth inequality in the U.S., Yin said.
From 2001 to 2016, the median wealth of an upper-income family increased by 33%, while middle-income and lower-income families' wealth decreased by 20% and 45% respectively, according to the Pew Research Center.
The researchers also compared medical debt in states that have expanded eligibility for Medicaid through the Affordable Care Act to states that have not, said Francis Wong, a postdoctoral fellow at the National Bureau of Economic Research and another co-author of the study.
They found that some states in the South that didn't expand Medicaid saw the highest increase in medical debt, he said. The expansion of Medicaid in other states allowed more people to have health insurance, which decreased their likelihood of accumulating medical debt, he added.
Maddie Ward, an executive board member of Universities Allied for Essential Medicines UCLA, said it is difficult for many Americans to receive care because of the lack of affordable, accessible and high-quality health care options.
Many people may put off receiving treatment and only seek care when their health condition becomes too serious to ignore because of the U.S.'s high cost of medical care, said Ward, a second-year psychobiology student. However, these later emergency treatments are often more expensive and can result in even more debt, she added.
A policy solution to reducing medical debt is extending American Rescue Plan subsidies, which expanded the eligibility for receiving health coverage under the ACA, – former President Barack Obama's health care law – Yin said.
This act was passed by the Biden Administration to provide relief during the COVID-19 pandemic and will expire in 2022, he added. It eliminated or decreased the cost of health insurance plans for millions of lower- and middle-income families, according to the American Rescue Plan fact sheet.
Another solution is expanding Medicaid, especially in lower-income areas, he said.
Other strategies to decrease the amount of medical debt include encouraging more people to get health insurance and ensuring individuals make informed decisions on the type of health insurance plan they choose, said Nadereh Pourat, a professor of health policy and management, in an emailed statement. For example, individuals can choose between a high-deductible or low-deductible plan, referring to the out-of-pocket cost not covered by health insurance when filing an insurance claim, she added.
Improving efficiency of treatment can reduce the overall cost of medical care, Pourat said. Hospitals and physicians should promote value-based care, in which health care providers receive compensation for patient outcomes rather than the number of services provided, she said. This approach would remove the incentive for ordering unnecessary expensive treatments, according to the New England Journal of Medicine Catalyst.
Wong said he hopes their study encourages discussions of health care reform.
"We hope that our study stimulates conversations about … how we should be handling both the existing medical debt out there and then also changing the health care system," he said.