Pac-12 joins alliance with Big Ten, ACC in wake of SEC expansion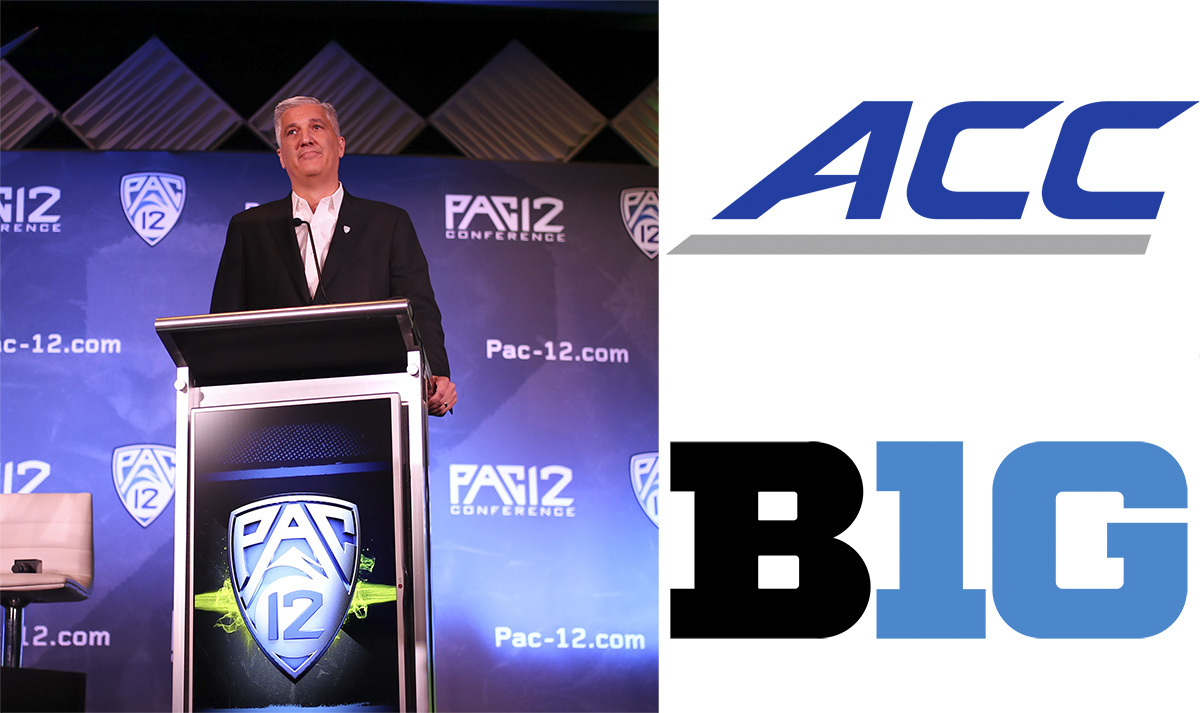 Pac-12 commissioner George Kliavkoff announced an alliance with the Big Ten and ACC on Tuesday morning that could impact the scheduling of nonconference games and the potential expansion of the College Football Playoff. (Clockwise from left: Courtesy of John McGillen/Pac-12, Creative Commons photos by Atlantic Coast Conference and Big Ten Conference via Wikimedia Commons)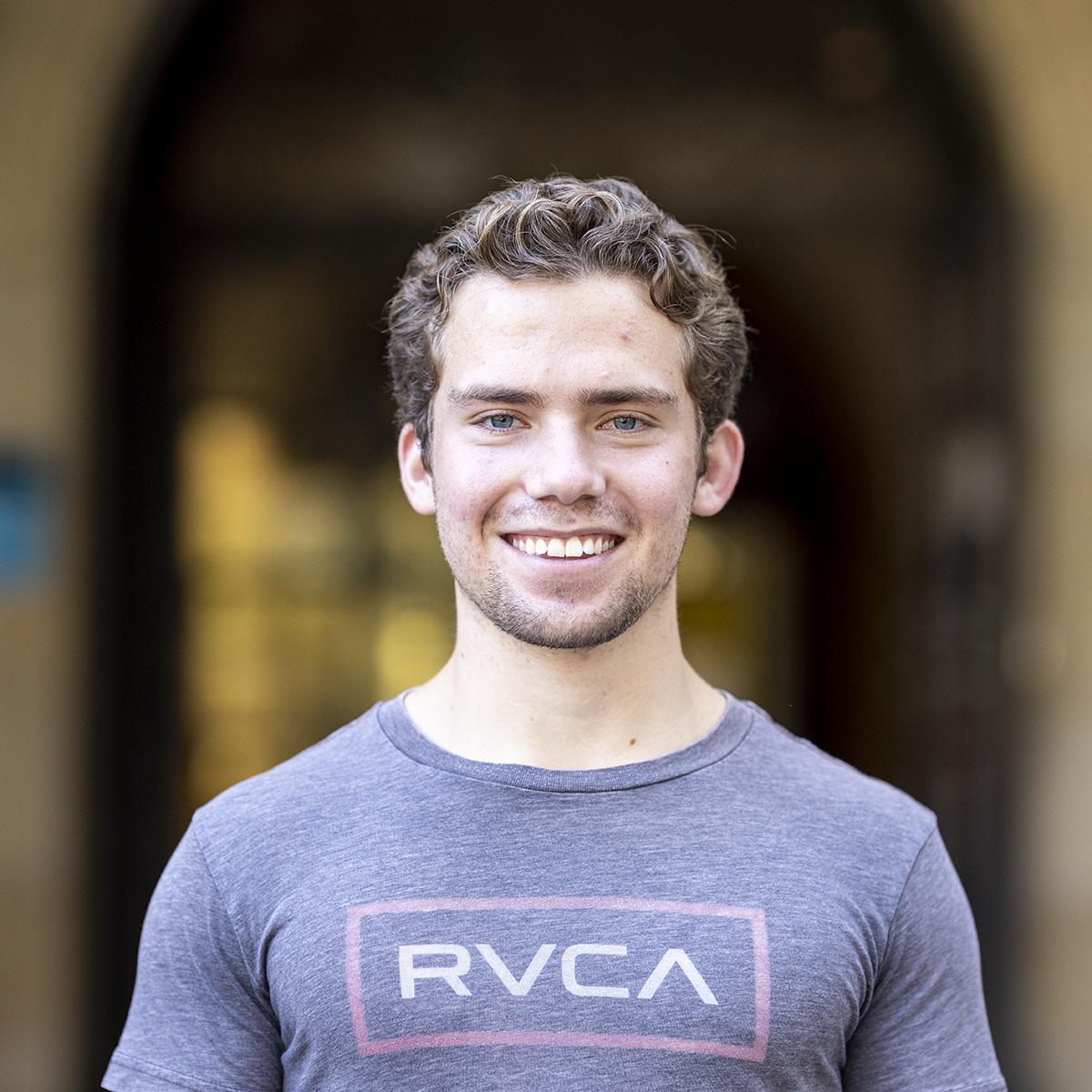 This post was updated Aug. 30 at 1:20 a.m.
Three-fifths of the Power Five are banding together in the latest shake-up to the NCAA's conference structure.
The Pac-12, Big Ten and Atlantic Coast Conference formally announced an alliance Tuesday, featuring collaboration between the three conferences on student-athlete wellness, federal legislative efforts and the future structure of the NCAA. While the alliance is not equivalent to a conference expansion for UCLA and the Pac-12, it has potential ramifications ranging from the scheduling of nonconference games to the delay of the proposed expansion of the College Football Playoff.
The formal alliance between the three members of the Power Five comes in the wake of Oklahoma and Texas accepting an invitation to join the Southeastern Conference on July 30 in a major conference realignment move.
"More substantive and complex issues have emerged in college sports in the last three months than in any other similar timeframe in history," said Pac-12 commissioner George Kliavkoff. "The foundation of college sports is in many respects in turmoil. These matters, while challenging, also present once-in-a-generation opportunities for the leaders in college sports to reevaluate long-standing ways of conducting our business, hit the reset button and come together to make a positive difference in the future evolution of college sports."
The alliance will include the scheduling of inter-conference games between the 41 teams that make up the Pac-12, Big Ten and ACC in football, men's basketball and women's basketball, with the conferences also exploring opportunities for inter-conference competition in Olympic sports.
The Athletic reported Monday that the Pac-12 and Big Ten could potentially drop their requirement of a nine-game conference slate for football in order to schedule games with their new affiliates. Kliavkoff said Tuesday that doing so prior to the expiration of the Pac-12's television contracts with ESPN and Fox would require amending those deals, but added that such a change could provide increased revenue opportunities.
Notre Dame – an independent FBS program that competed in the ACC a season ago – already maintains yearly matchups against Pac-12 staples Stanford and USC. UCLA has a two-game home-and-home series set for 2029 and 2030 with Wisconsin, a member of the Big Ten, while a scheduled 2022-2023 series against Big Ten member Michigan was dropped in 2019.
UCLA football coach Chip Kelly said the alliance will likely not have a significant impact on the Bruins' schedule moving forward.
"We play them already," Kelly said during his media availability Saturday. "We're playing LSU in two weeks. We've played SEC teams and we've played Big 12 teams with Oklahoma since I've been here. We have contracts with Auburn, we have contracts with Georgia, so we're always going to play Power Five teams."
It remains to be seen whether or not the alliance will affect scheduling, but the Pac-12, Big Ten and ACC are expected to act as a voting bloc on major NCAA issues, with athletic directors around the conference citing similarities between the conferences' values on academics, Olympic sports and more.
"This alliance of like-minded institutions will better serve our student-athletes and fans, and I am excited for all the possibilities that are to come," said UCLA Athletics Director Martin Jarmond.
Newly-minted Pac-12 commissioner Kliavkoff has reportedly been in close contact with Big Ten commissioner Kevin Warren and ACC commissioner James Phillips since Oklahoma and Texas elected to join the SEC last month.
The alliance is considered a counterbalancing attempt to the SEC's consolidation of power, which includes its recent push for an expanded College Football Playoff. In June, a four-person group consisting of the SEC, Big 12 and Mountain West commissioners alongside Notre Dame's athletic director proposed a 12-team expansion of the current four-team College Football Playoff without input from any representatives of the Pac-12, Big Ten or ACC.
"The Pac-12 is 100% in favor of the expansion of the College Football Playoff," Kliavkoff said. "We're going through a process, and for me that means condensing my visits to every single school so that they're terminated by Sept. 28, so I can get face-to-face feedback from every one of our universities."
If such an expansion occurs before 2026, ESPN would maintain exclusive rights to the College Football Playoff – a result that would certainly impact the Pac-12 and Big Ten, which currently have television contracts with Fox.
While these decisions could have ramifications for UCLA, Kelly said he is not privy to any information regarding conference decisions until it is made public.
"Anything to do with that stuff, whether it was (teams) leaving the Big-12 to go to the SEC, coaches aren't consulted on that," Kelly said.
Although the Pac-12, Big Ten and ACC did not formalize the agreement through a contract, Kliavkoff said the three conferences and their respective commissioners are aligned on their future goals.
"There's an agreement among three gentlemen and there is a commitment from 41 presidents and chancellors and 41 athletic directors to do what we say we are going to do," Kliavkoff said. "We're aligned in how we want to approach this, but there's no contract, there's no signed document and there doesn't need to be."
Settleman is currently an assistant Sports editor on the gymnastics, women's soccer, women's golf, women's water polo and men's water polo beats. He was previously a contributor on the gymnastics and women's water polo beats.
Settleman is currently an assistant Sports editor on the gymnastics, women's soccer, women's golf, women's water polo and men's water polo beats. He was previously a contributor on the gymnastics and women's water polo beats.