UCLA students reflect on advocacy efforts, look forward to in-person experiences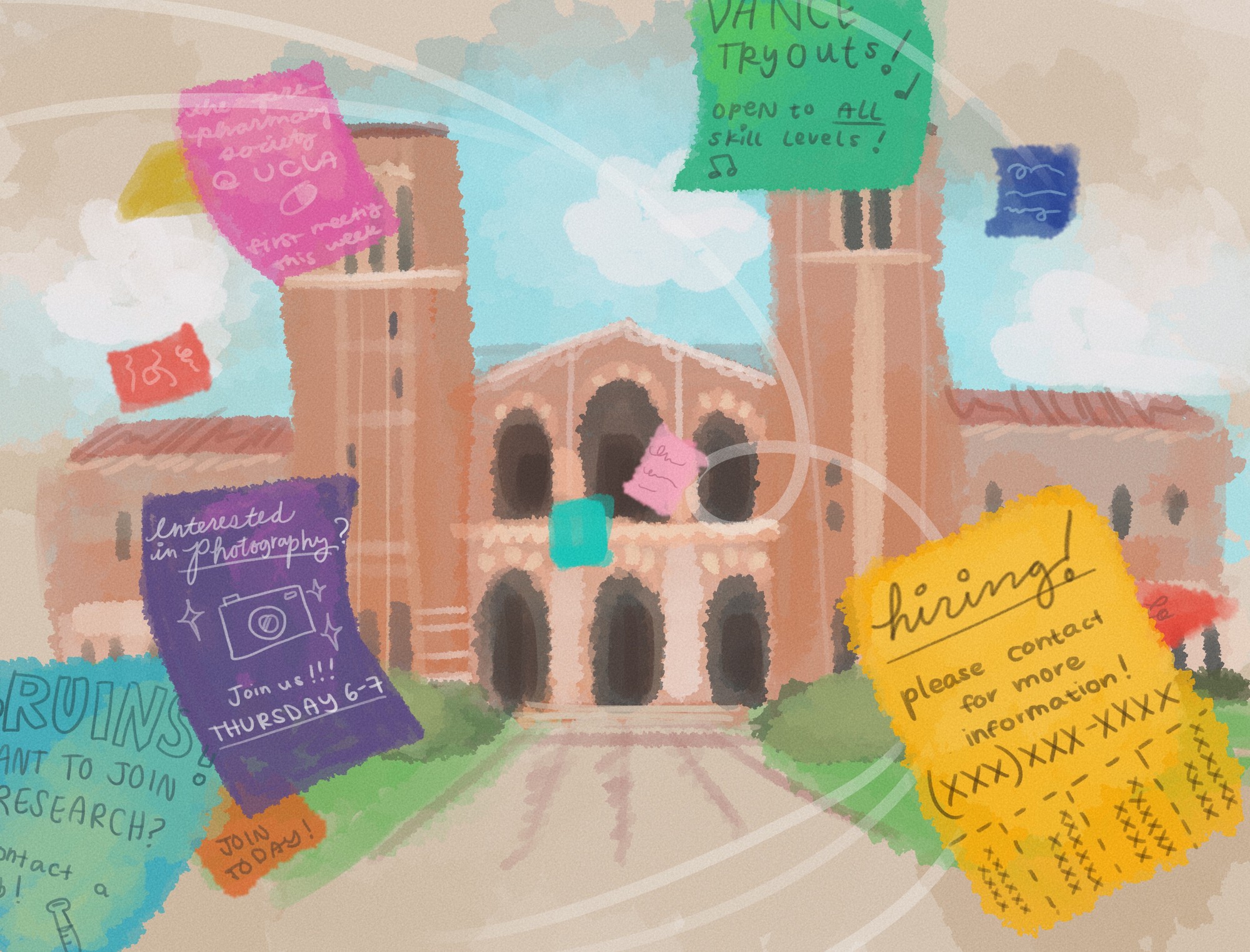 (Katelyn Dang/Illustrations director)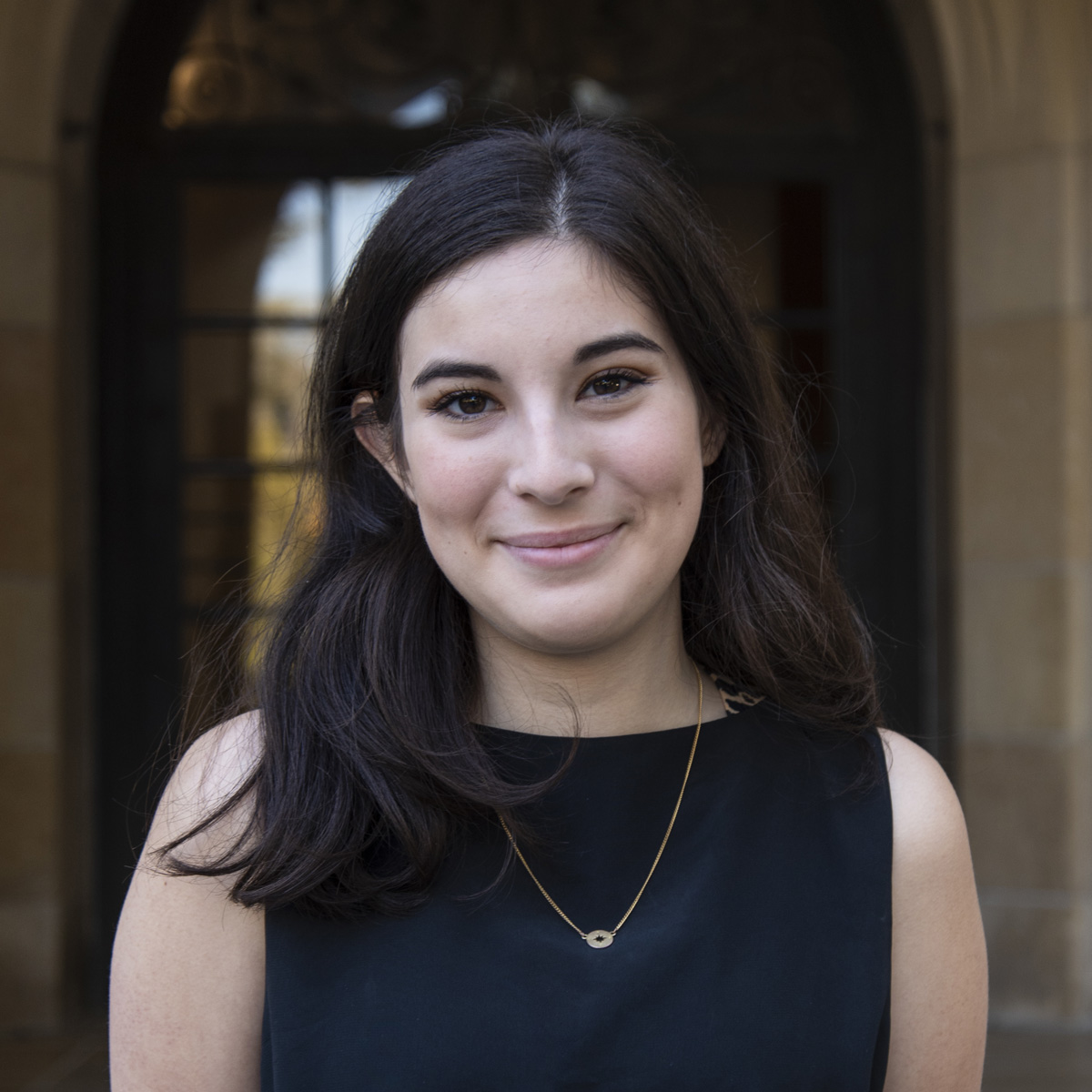 After working through an online year because of the COVID-19 pandemic, students are looking forward to being part of the UCLA community. For many, this includes advocating for themselves and others.
Reilly Chin, a second-year applied mathematics student and the external vice president for Swipe Out Hunger at UCLA, said last year's Enormous Activities Fair, an event that showcases UCLA's student clubs and organizations, was challenging for students in the online format, especially when it came to sifting through the many organizations. Swipe Out Hunger resonated with him because food insecurity was not a commonly discussed topic in his hometown, Chin added.
"(I) resonated with Swipes, particularly because food is one of my biggest passions," Chin said. "It's a very unheard-of topic in college."
Sachi Cooper, the 2020-2021 facilities commissioner for the Undergraduate Students Association Council and a fourth-year geography student, said her advocacy efforts at UCLA began with personal experiences, such as sustainability, local governance and the rise of tuition costs for out-of-state students.
The Facilities Commission, one of 15 USAC offices, advocates for the accessibility of campus infrastructure and resources for the student population.
The University of California Board of Regents approved a 3.5% tuition increase in 2018. As an out-of-state student herself, Cooper said she was affected by tuition increase talks at the UC Regents level during her freshman year, and she looked toward USAC as a space to advocate against future increases.
USAC President Breeze Velazquez, a fourth-year public affairs and Chicana and Chicano studies student, said she found a space in student government with other first-generation students like herself where students advocated for accessibility and discussed critical conversations at the Academic Affairs Commission. The AAC acts as a representative body on behalf of students and addresses academic affairs and education policies with the UCLA administration.
Velazquez said she was timid as she began her advocacy efforts but grew more comfortable with having difficult conversations and opening up about her own experiences.
"(It's) allowed me to be able to, you know, become more comfortable with the individual I was, able to speak about the individual I am, and it ultimately kind of led me into the role I'm in right now," Velazquez said.
While many projects have had to be changed or even canceled over the past year and a half because of the COVID-19 pandemic, students and clubs are excited to resume in-person advocacy this year.
Swipe Out Hunger's partnerships with the Alexandria House and People Assisting the Homeless, which provide transitional homes for people in need, were limited only to food delivery last year, Chin said. This year, the club is looking forward to resuming its in-person advocacy, which includes going to homes and cooking meals, allowing club members to interact with the people living there, Chin added.
Sandwiches for Smiles, another Swipe Out Hunger project, will resume this year. Members of the project set up a table of peanut butter and jelly sandwiches that are free for any student.
"It's also really cool because people (in) the overarching UCLA community can literally just come up, make a sandwich and help out," Chin said. "You don't have to be in the organization to do so."
With more than 1,000 clubs and student organizations on campus, there is no shortage of advocacy opportunities at UCLA, all of which are located on the UCLA Student Organizations, Leadership and Engagement list.
Cooper said students should base their advocacy on personal experience and interests, adding that UCLA offers the opportunity to broaden those experiences and interests.
"Things that previously in your life that hadn't really affected you or hadn't really … made you feel the need to advocate for something for yourself or for others might stand out a little bit more in college," Cooper added.
For students looking to get involved in advocacy, student leaders recommend keeping an open mind.
Elaine Pham, a fourth-year molecular, cell and developmental biology student and the president of Good Clothes Good People, an organization that provides clothes, hygiene products and school supplies to people in need, said she recognized that finding groups and clubs can be intimidating, but students should not feel deterred from looking.
"Just (make) sure that you're open to all the orgs that are here at UCLA and kind of not afraid to step out of your comfort zone and use your voice to help others," Pham added.