Op-ed: COVID-19 vaccine hesitancy is a product of structural racism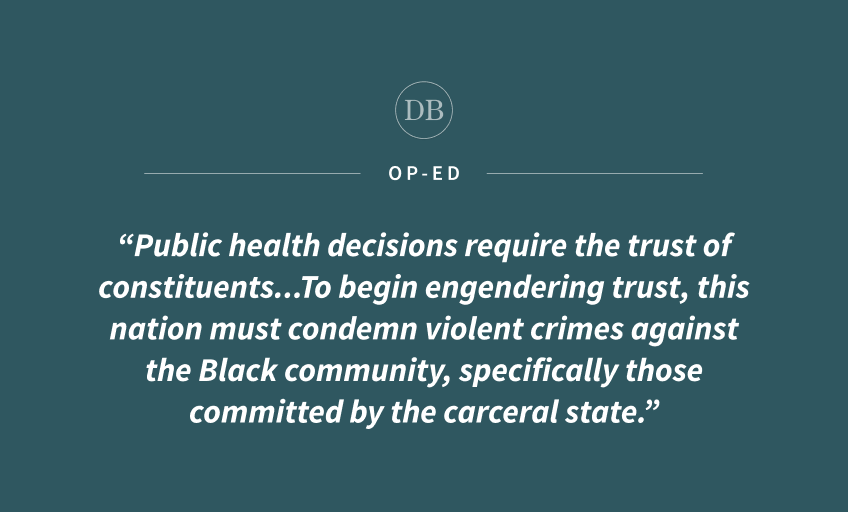 This post was updated Aug. 22 at 6:45 p.m.
Nearly three months into a pandemic that has disproportionately affected people of color, millions took to the streets to protest the murder of George Floyd by police. Unfortunately, police violence in the Black community is not novel. The origins of the U.S. police can be traced back to the early 1700s with the emergence of slave patrols, coalitions of armed white men that captured runaway slaves, often using excessive force. Fast forward to the latter half of the 19th century, and Jim Crow laws further enabled police to violently oppress Black people.
Policies such as affirmative action were ostensibly enacted in the 20th century to repent for the collective harm caused by slavery, yet have not properly addressed the racist origins of policing. On the contrary, we have continued to observe scholarly neglect of slavery, which has resulted in the reframing of the sweeping violence of American history with euphemisms and indifference. The painfully slow COVID-19 vaccine rollout is a product of such structural racism. It is faced with many skeptics, notably in the Black community, and can be linked to a loss of trust in government institutions.
I remember feeling frustrated by the murder of George Floyd in May 2020, but I was reluctant to join protests in fear of infecting elderly relatives with COVID-19. Instead, I made the decision to join various advocacy organizations. I learned of gaping vaccine disparities with Neurodiversity Health Chats and connected it to the disproportionate impacts of police violence on Black and Brown people that I research in the BioCritical Studies Lab. To bring the two together, I worked with Shanice Hudson of the Hood Medicine Initiative, a nonprofit public health collective dedicated to improving the health of Black and Brown people, to uncover how police violence in the U.S. contributes to government distrust and vaccine hesitancy in the Black community.
To make my position clear, I am not Black but do identify as an ally of the Black Lives Matter movement. The existence of issues the Black community faces, especially in the last year, is beyond debate.
Even after the highly publicized police-inflicted deaths of George Floyd and Breonna Taylor, there have not been radical changes to policing – degrading and marginalizing Black lives. In 2020, Black people accounted for 28% of deaths by police despite making up 13% of the national population. Police Score Card, a project that evaluates policing, accountability and racial bias across the country, identified that Black men in the U.S. are nearly three times as likely to be killed by police violence compared to their white counterparts. But justice is rarely served. Only five nonfederal law enforcement officers in the U.S. have been convicted of murder for an on-duty shooting without having that conviction overturned between 2005 and May 2020.
It's no surprise, then, that Black Americans are less inclined to trust their government. The COVID-19 vaccine is a prime example of how public distrust can lead to dangerous consequences. A study by Tufts University shows that Black people are among the most vaccine hesitant demographic groups, with 18% saying they are very unlikely to get vaccinated. The Black community also has the lowest vaccination rate of any racial group, with only 51% of Black Americans vaccinated compared to the 62% vaccination rate of white non-Hispanic populations.
As COVID-19 cases continue to soar, people's trust in the vaccine has never been more urgent. Southern California is experiencing a staggering upshoot in COVID-19 cases due to the new and highly contagious delta variant. It's clear that the worst of the pandemic is not behind us. Newly reported cases in California are greater than they were this time last year. However, vaccinated people are four times less likely to contract the coronavirus and 14 times less likely to be hospitalized from an infection, according to the Los Angeles County Department of Public Health. Taking the vaccine, should one choose to, is the biggest act of defiance toward systemic oppressions. It is a statement that Black lives do matter and deserve the same physical protection for their health as their white counterparts.
Public health decisions require the trust of constituents. A government guaranteeing law enforcement officers impunity against state-sanctioned killings devalues Black lives. To begin engendering trust, this nation must condemn violent crimes against the Black community, specifically those committed by the carceral state. It has become more pertinent to address structural racism head-on with the redoubled efforts of white supremacy, as seen by efforts to expand protections for officers. In addition, expanded affirmative action legislation that addresses economic, labor and educational disparities will contribute to a higher quality of life in communities of color.
The international outrage that erupted following George Floyd's murder illustrates the power the public has in holding institutions accountable to basic morality. When the public agrees that a common practice is depraved, we must speak out against it. Institutional alignment and committed allyship are needed to protect the Black community from both the pandemic and police violence.
The vaccine rollout is just the latest example of how the country's culture of violence has corroded our society. As long as the plight of Black Americans continues to go unacknowledged, the blatant devaluation of life will persist.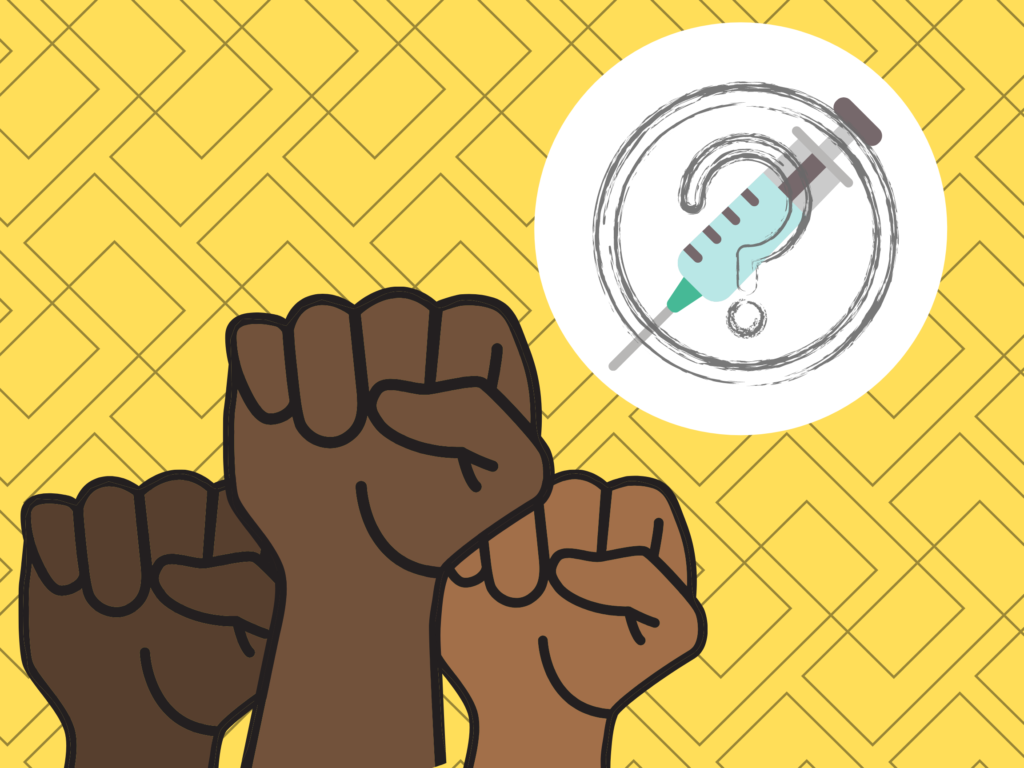 Bastani is a third-year physiological science student and a writer for Neurodiversity Health Chats, a project within the University of California Leadership Education in Neurodevelopmental Disabilities. Shanice Hudson also contributed to this piece. Hudson is the chair and science director for Hood Medicine Initiative and a research scientist at Elanco.