The Quad: As COVID-19 cases rise, Bruins urge each other to get vaccinated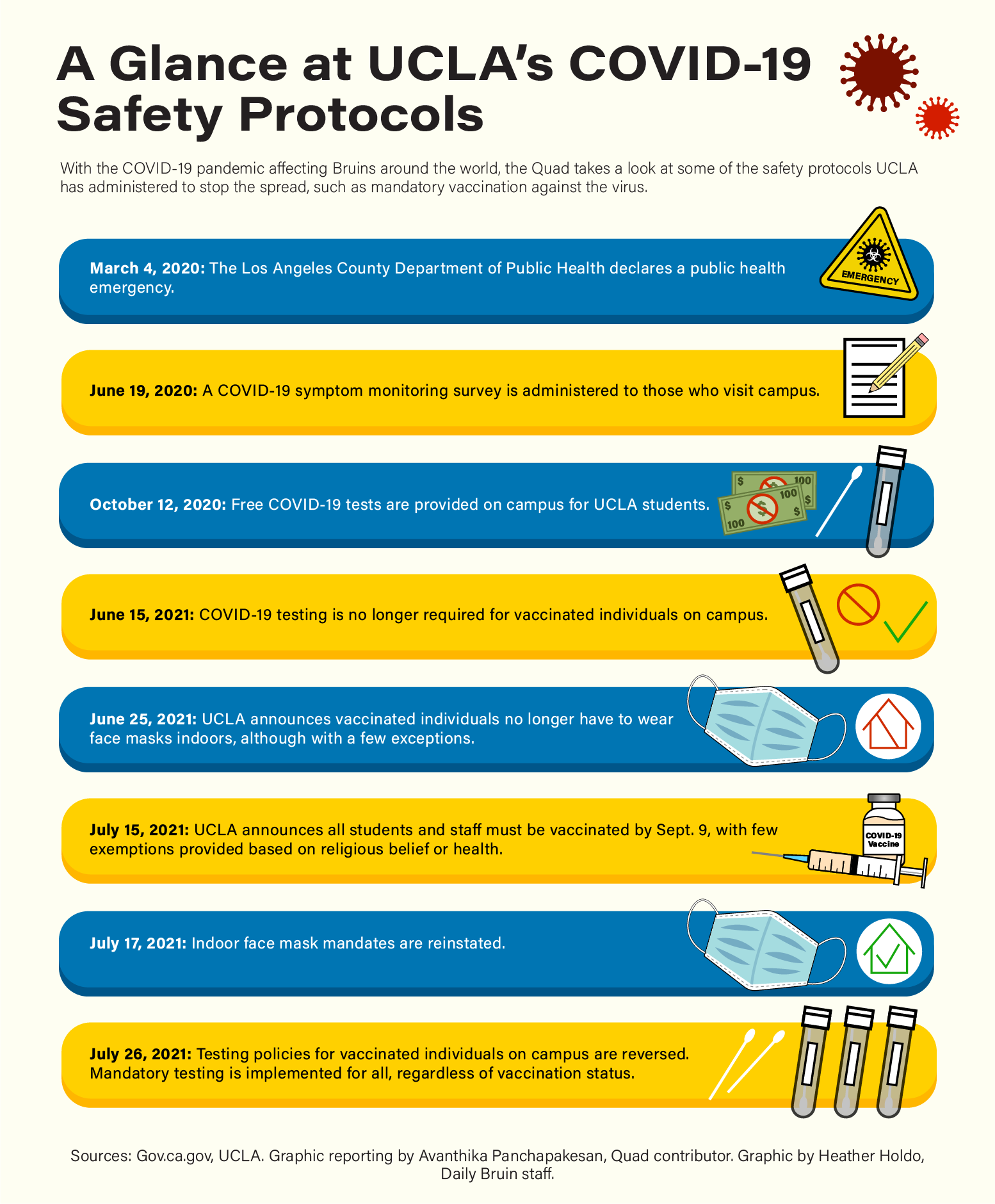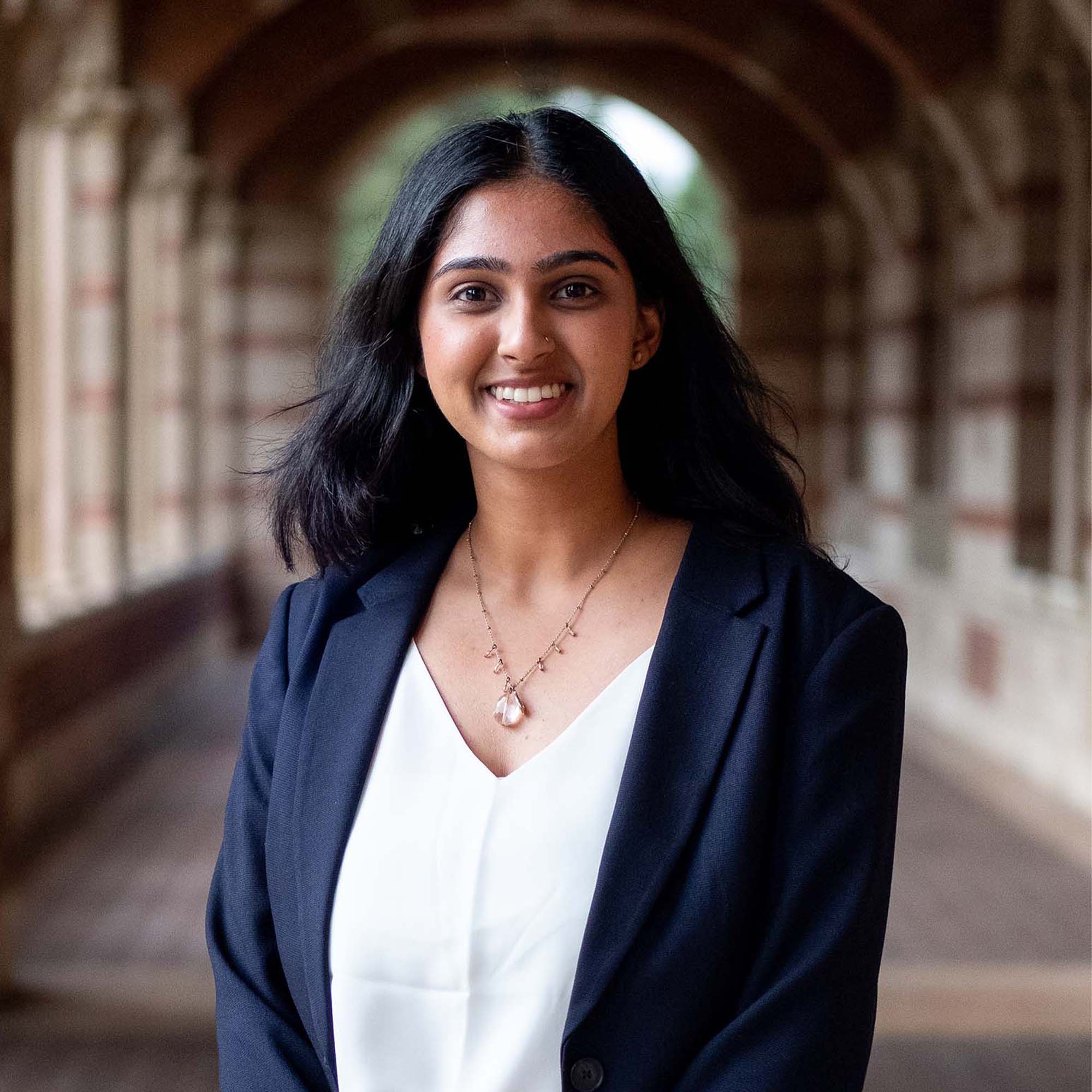 Correction: The original version of this article misnamed the Centers for Disease Control and Prevention.
This post was updated Aug. 20 at 2:55 p.m.
Delta, Gamma, Lambda.
What simply sounds like Greek letters pulled from frat row are also names for the growing number of COVID-19 variants circulating around Los Angeles.
According to the Los Angeles Times, the Delta variant of COVID-19 has largely affected unvaccinated individuals. Vaccinated individuals are three times less likely to test positive for COVID-19 compared to their unvaccinated counterparts, according to a study conducted by Imperial College London.
Despite California boasting a vaccination rate of about 51%, the varying vaccination rates between counties make it difficult to control the virus statewide.
For second-year anthropology student Jackeline Barragán, seeing her mother test positive for COVID-19 was more than enough to convince her to get the vaccine.
"My mom got really sick with COVID back in February and I don't want her to get sick again because of me, even though it wasn't because of me," Barragán said. "I feel like (getting vaccinated is) just about not being selfish and just caring about everyone else's health … and not just only caring about yourself."
According to the Los Angeles County Department of Public Health, almost every COVID-19 related case, hospitalization and death is a product of not receiving the vaccine.
UCLA administration recently made the COVID-19 vaccine mandatory for all students on campus. Those with religious or health exemptions can file an appeal.
For some Bruins, there may be initial hesitation to receive the vaccine. The rapid spread of misinformation and a lack of trust in the vaccine's effectiveness are just two reasons for vaccine hesitancy, according to BBC.
Second-year biochemistry student Isabella Machado said students should stay informed and educated on the science behind the COVID-19 vaccine.
"It's okay to be afraid of (the vaccine), but I think the more information you have on the subject, and as long as you know where you're getting that information from, it makes the decision to get vaccinated make a lot more sense," Machado said.
As of Aug. 3, Bruins can receive free vaccinations at the Ashe Center.
In an emailed statement, Michelle Amante Sityar, executive director of the UCLA Environment, Health and Safety Administration and member of the COVID-19 Response and Recovery Task Force said the response to mandatory vaccinations has generally been positive.
"We anticipate a high vaccination rate within the student population by fall term," Sityar said. "UCLA's infectious disease experts and physicians are available for vaccine education and student town halls, which have been received well to date."
Despite a reduced risk of hospitalization, vaccinated Bruins can still contract the virus.
Barragán said the choices of Bruins to get vaccinated or wear a mask can play a huge role in the way the larger UCLA community handles the spread of the virus.
"I'm worried about other people because obviously, you can't control what everyone else is doing," Barragán said. "It's just about people going out and not being safe and then coming to class and people who don't wear their masks right … I'm more worried just about other people not necessarily taking the protocol seriously."
According to a poll conducted by Ipsos, mask usage among the unvaccinated dropped 2% after the Centers for Disease Control and Prevention relaxed COVID-19 guidelines.
There is no clear timeline as to when everything will return to "normal", and the fight against COVID-19 may continue to affect Bruins both mentally and physically. After all, it will take a while to reach herd immunity.
Sityar said UCLA will offer alternate modes of learning, meals and other critical services if a student tests positive for COVID-19.
"Equity, diversity and inclusion are paramount," Sityar said.
However, despite vaccination measures, some students believe that professors, not just the university, must also take extra steps in helping those affected by COVID-19.
Machado said professors should try their best to make the transition back to in-person learning as seamless as possible to ease any potential burdens.
"I think a lot of people still are going to be affected by (the COVID-19 pandemic) … Some will have it worse than others, and equity in education is still a huge problem and not one that can be easily solved," Machado said. "Hopefully, this addresses at least some of the issues that were exacerbated by the pandemic."
Machado added that adjusting the weighting of exams or allowing note cards for tests could be effective methods.
Ultimately, only time will tell how effective UCLA's health protocols and vaccine requirements really are — but until then, let us do what we can to stay safe.