Researchers find link between meat consumption, conformity to gender roles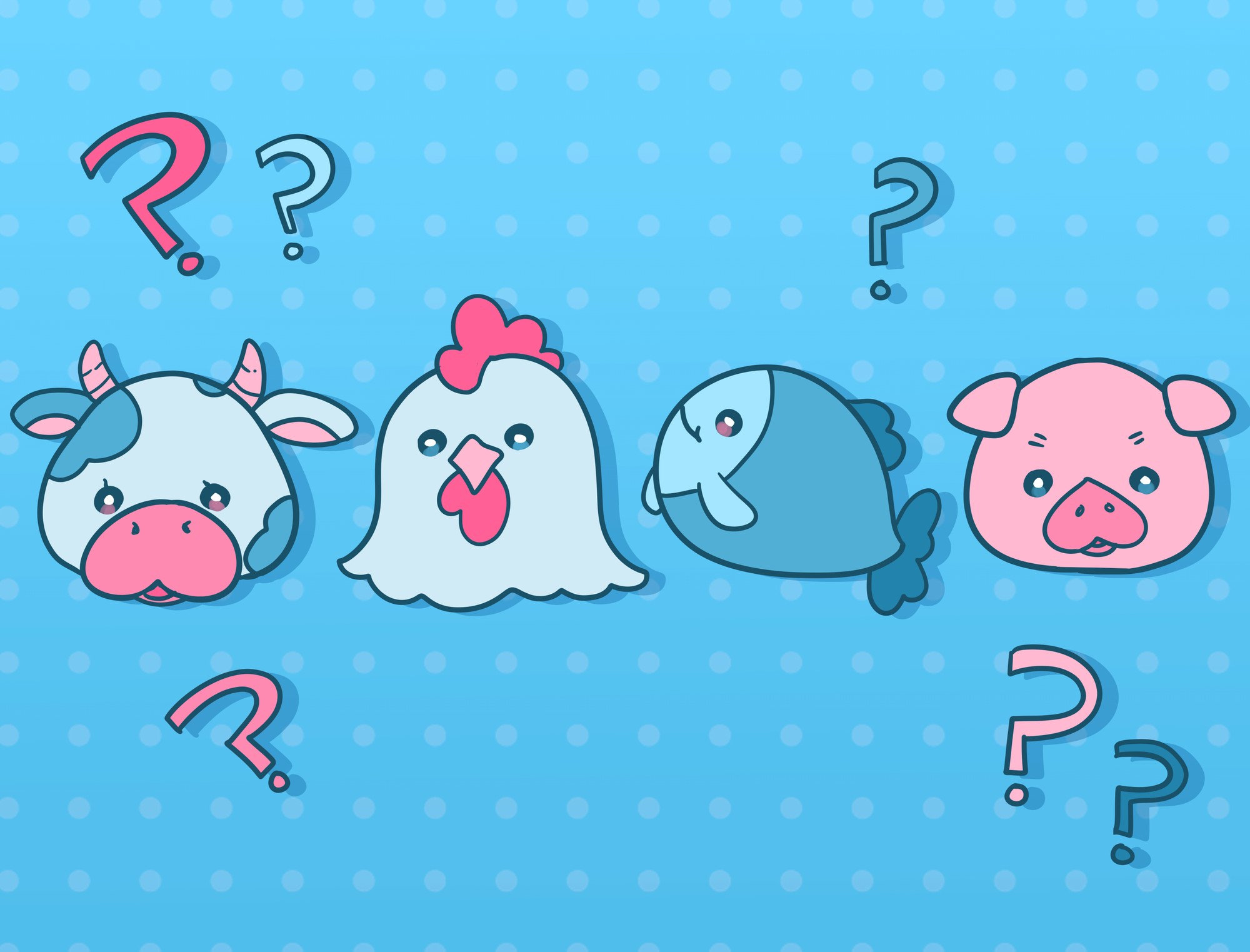 (Katelyn Dang/Illustrations director)
This post was updated Aug. 15 at 7:14 p.m.
UCLA researchers found in a recent study that men who exhibited greater conformity to traditional gender roles tend to consume more meat and are less willing to adopt a vegetarian diet, whereas women did not demonstrate the same pattern.
Unlike previous studies that merely considered gender differences in diet, the June study looked into how subjects' conformity to traditional gender roles and the importance of their gender identity in their lives impacted dietary choices.
To measure traditional gender conformity, researchers asked subjects to rank their perceptions of their behaviors and thoughts on a pre-developed scale of masculinity and femininity.
The study further looked at how often people ate meat, their willingness to become vegetarian or vegan and their primary reason for switching to a plant-based diet.
Researchers investigated the influence of gender conformity on meat consumption and openness to vegetarianism, finding that men were less willing to become vegetarian in comparison to women. The study also found that men who felt they adhered more closely to traditional gender norms consumed meat more frequently than other men, whereas among women, greater conformity indicated they were more likely to adopt vegetarianism.
Moreover, the study found an individual's conformity to traditional gender roles was a better predictor of someone's dietary preferences than how central gender identity is to one's life.
William McCarthy, a professor of public health, said distinction between sexes in diets dates back to the time of hunters and gatherers. Society viewed males as hunters of meat and women as foragers.
"Meat is seen as masculine," said Daniel Rosenfeld, the lead author of the study and a doctoral student in social psychology and health psychology. "There's something about conforming to a gender role, especially (because) men generally want to feel manly, and maybe eating meat is a way for them to do that."
Ultimately, however, women were responsible for making sure their families were well-fed, McCarthy said.
"There is a notion that masculinity is associated with agencies being independent, with being self-reliant," McCarthy said. "Femininity, on the other hand, is more concerned with group health and with the socioemotional dimension of people's health."
In the study, meat consumption was distinguished into four categories: beef, chicken, pork and fish. Researchers found men ate more meat and, more specifically, had a higher consumption of beef and chicken if they scored higher for gender role conformity.
"Food itself can have a gendered meaning, so that beef and chicken have more of a gendered meaning than pork and fish in terms of how much men are eating that based on their gender roles," Rosenfeld said.
Between men and women, women were more likely to adopt a vegetarian diet, according to the study. However, both sexes had similar levels of willingness when subjects were asked if they would be willing to adopt a vegan diet.
Among both groups, people were primarily willing to switch to a vegetarian or vegan diet for health reasons. However, a higher percentage of women expressed willingness out of concern for animal rights.
Shivesh Shourya, a fourth-year neuroscience student, said gendered stereotypes about meat vary across different cultures.
Shourya said food packaging and design can especially influence whether a consumer will buy it. For example, the company Beyond Meat – a well-known vegan alternative to beef burgers – uses pastel-colored packaging, which he said is not something that would be traditionally associated with masculinity.
Rosenfeld said the results of this study could have potential implications on future research into the way food is marketed toward different groups of people. When it comes to plant-based eating, he said researchers could look into the potential impact of highlighting different messages and benefits for men and women.
"Depending on which audience we're going to target in some sort of campaign or future research study to measure behavior, we can see whether that helps us create more effective persuasion techniques," Rosenfeld said.