Alumnus Bryan Firks tells stories with Legos on TV show 'LEGO Masters'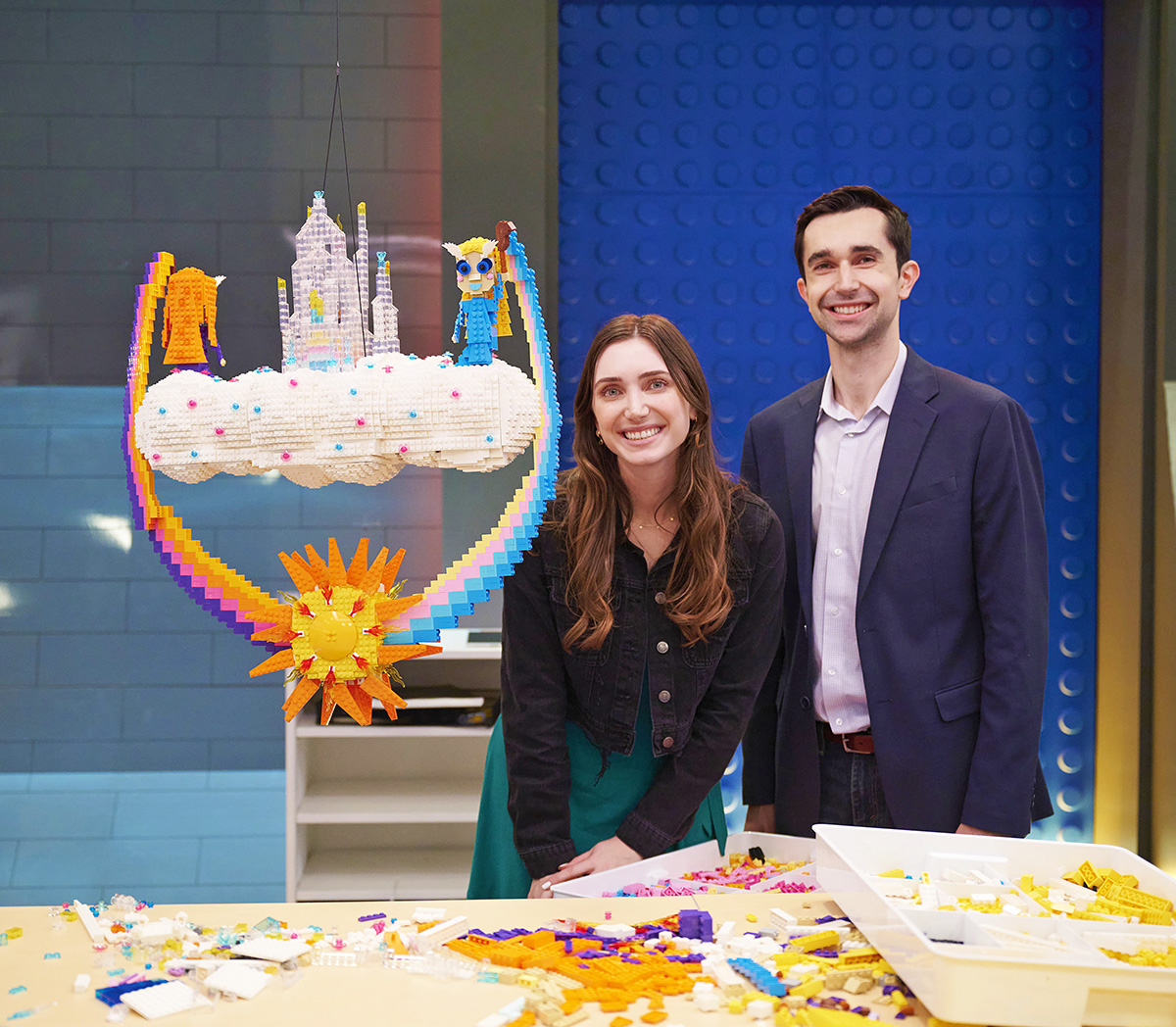 (Courtesy of Tom Griscom/FOX)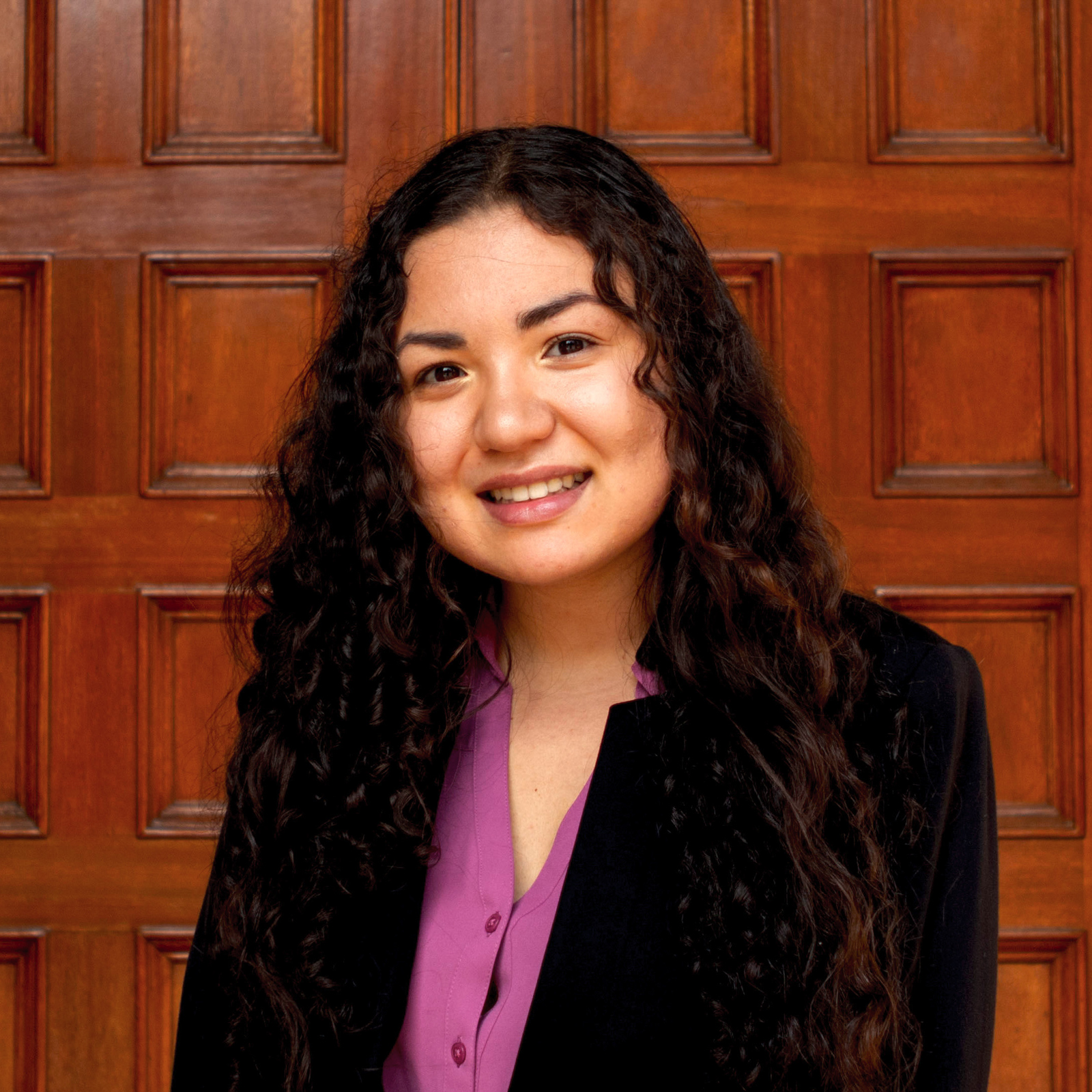 This post was updated Aug. 15 at 7:26 p.m.
Brick by brick, a UCLA alumnus is building his way to the top on Fox's "LEGO Masters," a Lego-building reality competition show.
Bryan Firks, who graduated in 2018, first became interested in Lego building as a child when his father brought home a small Lego set. He began building designs when he was 4, and now with the show, he hopes to reconcile his passions for storytelling and Lego building.
On "LEGO Masters," pairs of Lego builders build Lego designs to complete a challenge in each episode. A winning team is crowned at the end of the season.
Growing up in Aliso Viejo, California, Firks visited the Legoland theme park in Carlsbad, California, frequently. He said he was inspired by the intricate Lego designs there and would try to emulate them with his own Lego bricks at home. He enjoys building as a creative outlet, he added.
Firks continued to develop his artistic skills while at UCLA, where he studied communication and film. Taking film classes helped him hone his storytelling skills as they emphasized writing compelling characters with clear action, he added.
"My whole time at UCLA was spent thinking about movies and making movies," he said.
He also participated in several film clubs and made short films while at the university. His short film titled "Ovation" won an award after being presented in a campus movie festival and was later shown on Virgin America flights.
Firks' experience with film at UCLA inspired him to incorporate storytelling into his Lego building. He wanted to partake in the "LEGO Masters" competition to share his passion with more people, he said.
"(Lego building's) something that has been something that's given me a lot of creative joy and excitement over the years, but this seemed like a really cool opportunity to take that to a much bigger stage and … build with all these amazingly talented artists," he said.
Christie Mathews, a computer science alumnus who was Firks' roommate for three years while at UCLA, helped Firks with some of his past films. Firks saw Lego building as a respite from school and work, Mathews said.
"It's been cool seeing how (Lego is) less and less like a hobby and more and more as a really meaningful way to express himself in a different format," Mathews said.
He said Firks' passions for Lego building and storytelling would allow him to succeed on the show.
"I just couldn't think of a better contestant," Mathews said.
Competing on "LEGO Masters" has expanded Firks' opportunities for building. At home, he is limited by his own supply of Lego bricks and thus builds smaller designs, such as the Neuschwanstein Castle in Germany and the Red Keep throne room from the television show "Game of Thrones." On "LEGO Masters," however, he has a nearly unlimited supply of Lego bricks.
"I saw that as a really exciting thing from a storytelling perspective – to be able to tell the biggest stories possible out of these tiny little bricks," Firks said.
Being on "LEGO Masters" and meeting fellow builders is inspiring, Firks added, especially because Lego building is a niche hobby.
"I've never been able to nerd out so much about Lego in my life," he said.
Competing on "LEGO Masters" has also allowed him to bond with his sister Lauren, who is also competing with him on the show as his partner.
The siblings have been passionate about Lego building from a young age, Lauren said. She said Bryan inspired her to build with Lego bricks as a child, and the hobby brought them together while growing up.
Competing together on the show has allowed them to bond more, Bryan said.
"It just seems like a nice accumulation of our relationship as brother and sister, … and we thought it could be a fun way to meet other incredible builders and be a part of the community and to go through this incredible journey on this TV show," Lauren said.
One thing he and Lauren had to adjust to was building on camera, where there is more pressure and mistakes are more visible.
"You're building for really long amounts of time … and you have to talk to (host Will Arnett) while you are on camera," he said. "It's all these things that feel so new while you're doing something that you're so familiar with."
Bryan said his favorite design that he and Lauren constructed on the show was in the second episode, in which they built a giant exploding frog in a hero-themed challenge. The design featured a ladybug as the hero escaping the frog. The pair won the challenge that week.
In the future, Bryan said he hopes to incorporate his passion for Lego building into his filmmaking, and he aims to keep making movies and telling stories. He aspires to work on one of the Lego movies, he added.
"I've been connected to this much broader community of Lego artists and builders, and it's been really exciting to get to meet everybody in that world and find where the Lego world and the movie world meet," he said.