UCLA baseball alum James Kaprielian sees major league success with Oakland A's
Former UCLA baseball right-hander James Kaprielian logged nine innings of no-hit ball in 2015 to help the Bruins to their first no-hitter in program history, and is now a starter for the Oakland Athletics. (Left to right: Daily Bruin file photo, Courtesy of Oakland Athletics)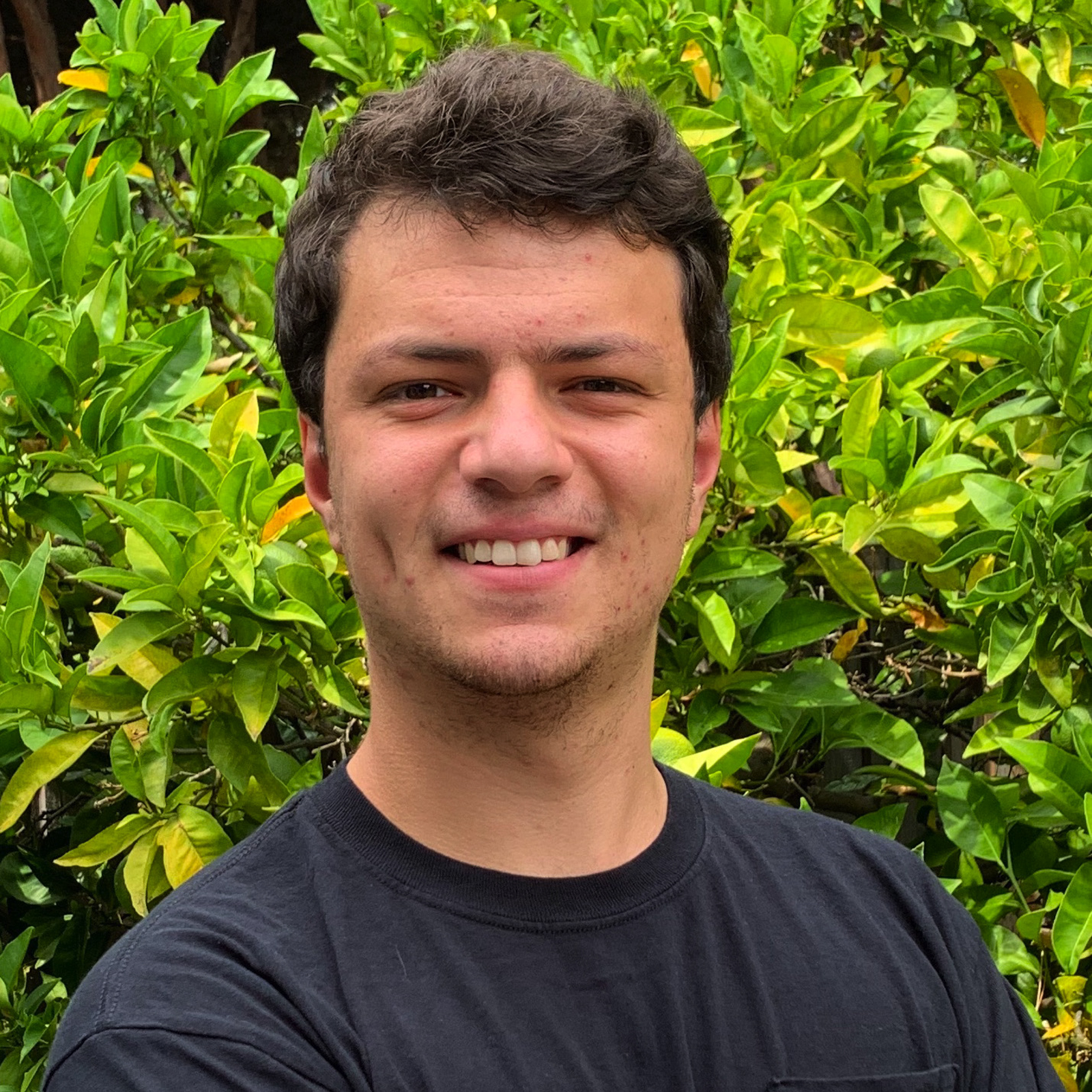 This post was updated Aug. 1 at 8:28 p.m.
James Kaprielian had done the unprecedented.
After already having secured a national championship and All-Pac-12 honors in his collegiate career, a Friday night at Jackie Robinson Stadium in May 2015 set the former Bruin apart.
The then-junior right-hander threw nine no-hit innings against Arizona while striking out 11 Wildcat hitters to combine with right-hander David Berg for the first no-hitter in UCLA baseball history.
Now a bona fide starter for the Oakland Athletics, Kaprielian is using the same skill and perseverance that helped him make history at UCLA to stake his claim in the major leagues.
Growing up in Tustin, California, James saw his mother Barbara fight breast cancer during the youngest years of his life, which he said instilled a demeanor he still carries himself with in the big leagues.
"I've always felt like as a kid I was forced to grow up at a young age, and (that) turned me into the mature person that I am because (of) stuff that I was seeing at home with my mom being sick," Kaprielian said.
Kaprielian's mother died in June 2014 after 14 years with cancer. With his program-first no-hitter a year later, Kaprielian said he was glad he could honor her legacy one last time in the blue and gold.
A month later, Kaprielian was able to affirm his mother's memory once again when he was selected in the first round of the 2015 MLB Draft by the New York Yankees.
"For me to be able to represent my mom (and) my family, have a little bit of success (with) moments (like) becoming a first-rounder (and) no-hitting Arizona, … finishing on a strong note is pretty special," Kaprielian said.
Kaprielian's choice to pitch for the blue and gold and represent his family in Westwood began with a divergence from familial norms.
According to the right-hander – who began as a reliever for coach John Savage in 2013 before transitioning to the rotation for the next two seasons – he has 17 alumni from crosstown rival USC among his relatives, which made the decision to sign with UCLA all the more difficult.
However, he said his conversations with Savage sealed his commitment.
"Coach Savage came in with a plan and had an expectation, and he showed me that through the recruiting (process)," Kaprielian said. "For me, it was more an opportunity that I couldn't really say no to even though it was UCLA. Obviously, UCLA being the school it is and (having) the history it has was a great opportunity for me, so I jumped it."
The prospect out of Beckman High School said he entered the program to compete with his teammates for a national championship, and he accomplished the feat during his freshman year in 2013.
Kaprielian also memorized a list given to him by Savage with more than 100 items to help him become a successful Division I pitcher, including throwing two of the first three pitches to a hitter for strikes and having a good go-to breaking pitch.
"Expectations and the standards are clearly there for our pitchers," Savage said. "There's all sorts of bullet points on that list in terms of game management, pitchability, creating leverage over hitters – there's a lot of bullet points we want our guys to become familiar with and be really good at."
In his freshman campaign out of the bullpen, Kaprielian became a freshman All-American with 40.2 innings of 1.55 ERA ball, striking out 53 hitters while limiting opponents to a .141 batting average.
The then-first-year reliever notched six no-hit appearances in the Bruins' postseason run and received praise for his demeanor in his debut campaign from Berg.
Berg – a former reliever for the Bruins from 2012 to 2015 – recorded the final out in the 2013 national championship game before later tossing a perfect 10th frame to complete Kaprielian's no-hitter.
"It was really incredible – there (are) not very many freshmen that can come into the program and immediately demand the respect of all the players without demanding it in a bad way," Berg said. "Just the way (Kaprielian) goes about his business, he instantly earned the trust of the juniors and the seniors that were on that (2013 team) that won a national championship."
Berg developed a close friendship with Kaprielian, as Berg's Bruin tenure completely overlapped with Kaprielian's.
Now UCLA's director of baseball operations, Berg said in their time together he saw Kaprielian progress as a competitor from his first season, and the pair served as team captains in Kaprielian's final two campaigns.
"He was always ultracompetitive, but he was more of a football player when he was younger, just competed through aggression and force," Berg said. "(He) definitely learned in his time, especially his freshman year – grew up a lot, just (in) his ability to find his right competitive level, to not be full war."
Six years after he last stepped foot on the mound for UCLA, Kaprielian has held major league hitters to a .167 batting average with runners in scoring position this season, working himself out of jams en route to a 3.24 ERA for Oakland – good for third best in the league among qualified rookies.
The 27-year-old credited the mentality he uses on the hill with runners on base to Savage's teachings.
"We always tried to carry that mentality of, no matter how bad things get on the field, 'Am I that bad of a pitcher that I can't get myself out of this?'" Kaprielian said. "'OK, somebody made an error, I got to pick them up. I didn't get a call I want, so what? I don't need it'. That's always been the approach. It just factors back to believing in yourself that you are good enough and your stuff plays."
However, just as personal struggles were present during his collegiate career, Kaprielian also had to overcome hurdles prior to his first major league start in 2021.
After his selection by the New York Yankees, Savage said Kaprielian thought he would pitch in the Bronx for his whole career, but his former ace – who had already undergone an elbow injury in 2016 and later Tommy John surgery – was dealt at the trade deadline in 2017 to Oakland.
Kaprielian did not take the field for three seasons with his elbow injury, but said he continued to follow the advice given by Savage to improve his game off the field.
"Just because I was physically hurt didn't mean I wasn't watching and continuing to learn the game," Kaprielian said. "I spent three years taking notes and continuing to learn and watch guys. … Coach Savage used to always say, 'Eyes are the best tool,' and you can learn a lot from watching the game, and I think that applies every day, even when I am not pitching."
With a 5-4 record through 13 starts in 2021, Kaprielian has shown shades of the 2015 pitcher who wore No. 11, high stirrup socks and a Bruin hat with a handwritten "B.K." scribbled on the side in honor of his mother.
Only a few years ago, Kaprielian said some in the media were questioning his first-round selection – now he has given up six hits or fewer in all but one start this season.
While injury trouble and a trade were not part of his original career plan, Kaprielian said his closest supporters – including Berg and Savage – and the determination he honed at UCLA allowed him to finally reach the major leagues.
"I never really read into (questions about my career) too much because I am fortunate enough to have a close circle with the people who actually know me and know how hard I am working," Kaprielian said. "Any success that I've had, in a nonarrogant way, I'm telling myself I really can't be shocked because this is what I've been planning to do this entire time."

Waldman is currently a Sports senior staff writer. He was previously an assistant Sports editor for the men's volleyball, women's volleyball, track and field, beach volleyball and men's soccer beats. Waldman was also a reporter on the women's basketball and beach volleyball beats. He is also a political science student at UCLA from Alameda, California.
Waldman is currently a Sports senior staff writer. He was previously an assistant Sports editor for the men's volleyball, women's volleyball, track and field, beach volleyball and men's soccer beats. Waldman was also a reporter on the women's basketball and beach volleyball beats. He is also a political science student at UCLA from Alameda, California.