The Quad: Exploring UCLA students' experiences with Birthright Israel trips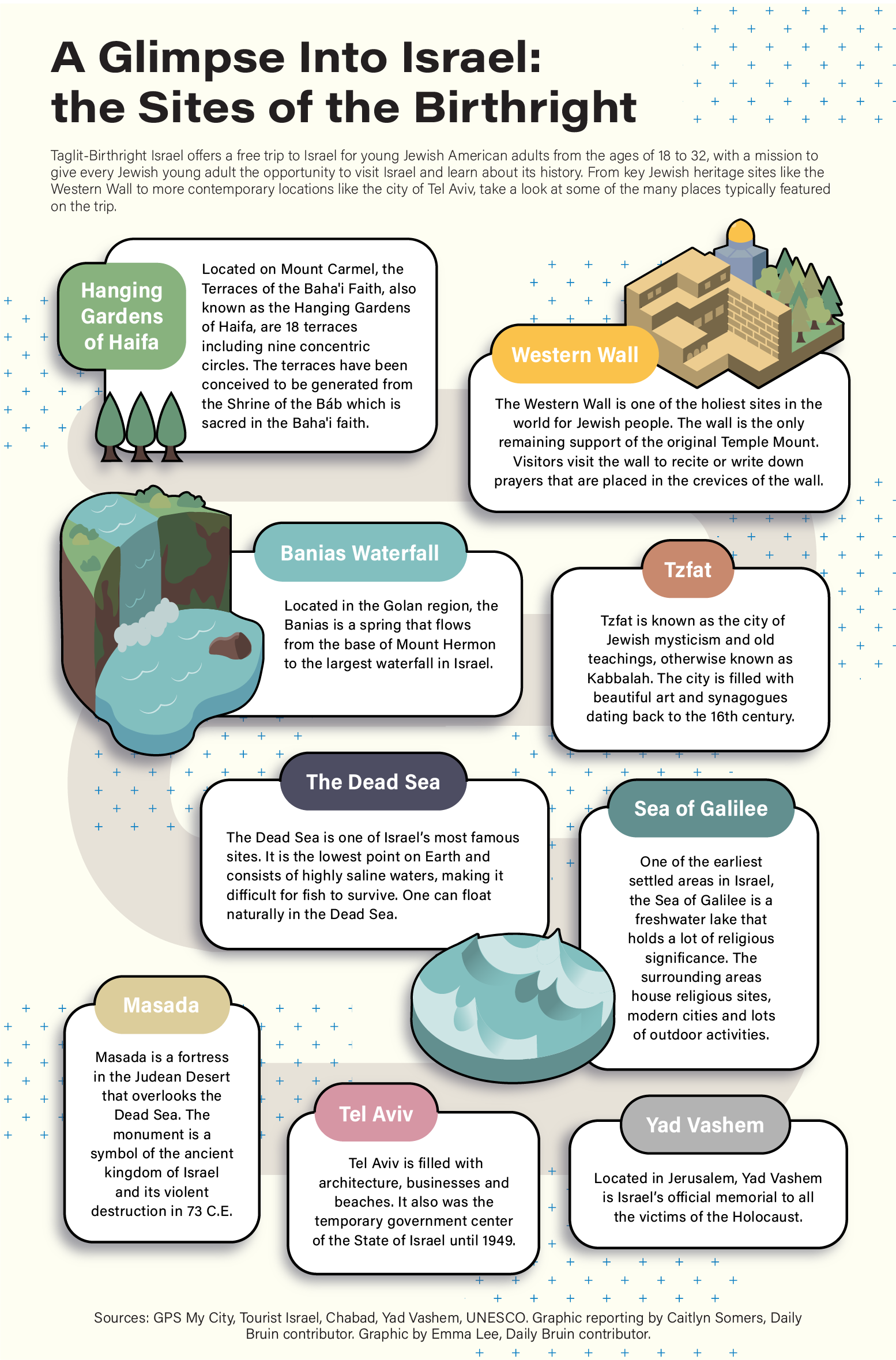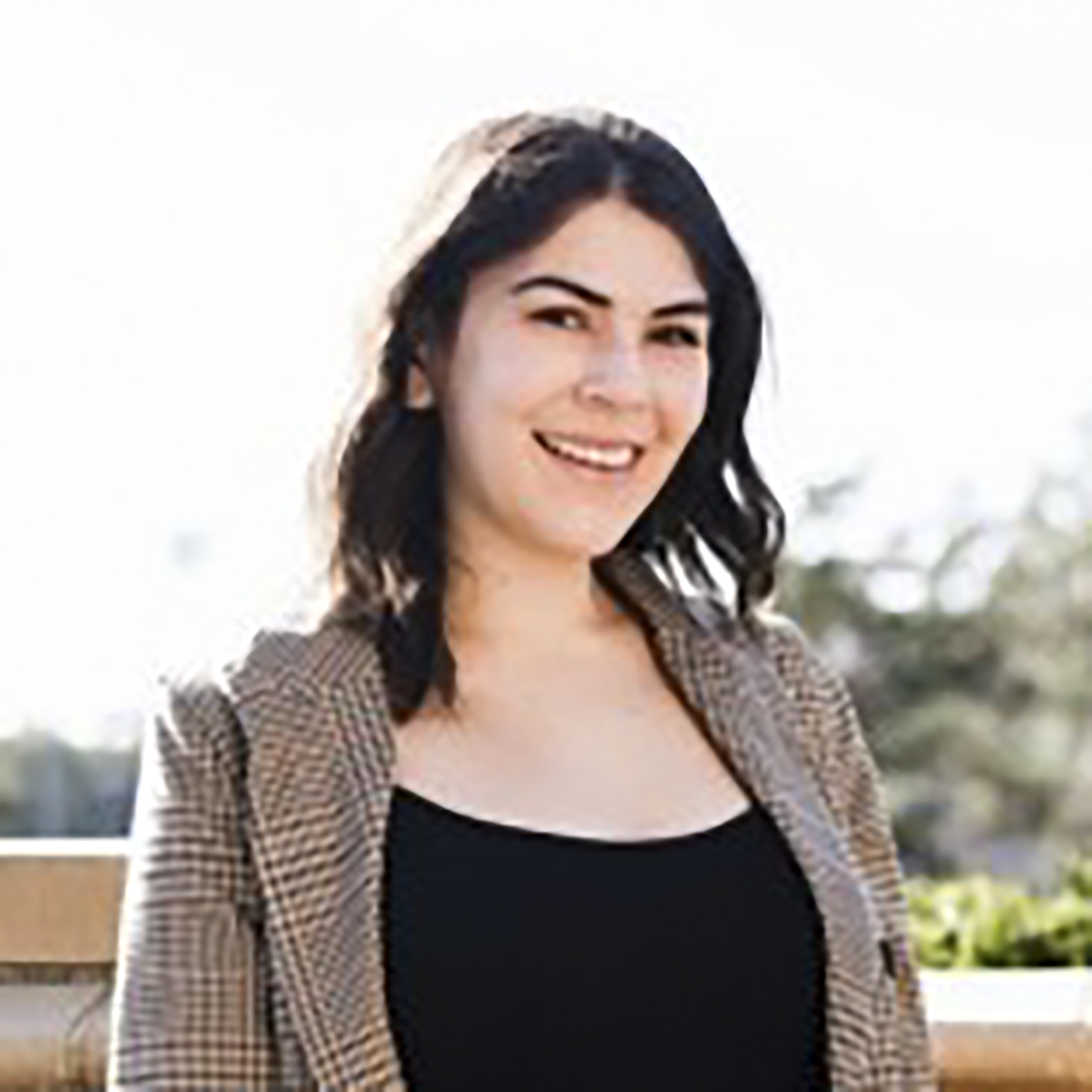 Birthright Israel may include a free trip to Israel, but it means more than that – it is a way for young Jewish adults to connect more to their culture and history.
According to its website, Birthright Israel was launched more than 20 years ago in an effort to help young Jewish adults, especially those who were beginning to drift away from their heritage and community. Those between the ages of 18 to 32 who identify as Jewish can go on a fully-funded, 10-day trip to Israel and see its various historical cities and sites.
Several Bruins have had the chance to experience the once-in-a-lifetime trip.
Sarah Wilen, a third-year electrical engineering student, said she found out about Birthright Israel through her cousin but was initially unsure about going because of her limited Jewish background.
"I am half Chinese and half Jewish and we didn't really grow up in a culturally or religiously Jewish environment so I didn't go to Hebrew school or anything," Wilen said, "But since my cousin always recommended it, I decided I have to go."
According to a survey taken by the Pew Research Center in 2013, six in 10 U.S. Jews say being Jewish is ultimately identifiable through culture or ancestry, whereas 15% claim it is mainly a religious matter.
However, Birthright Israel defines being Jewish as having at least one Jewish birth parent or having completed Jewish conversion through a recognized Jewish denomination.
Similar to Wilen, Lucie Leerer, a fourth-year music history and industry student, said she did not grow up very religious, but still thought Birthright Israel would be a good way to connect her to her heritage.
"As a Jewish individual, I've heard about Birthright from friends and thought it was a cool opportunity to get a chance to travel both for free and travel to places that are a part of my heritage … but I never really was a part of," Leerer said.
Several colleges, including UCLA, allow students the opportunity to travel with other Jewish students from their university.
Wilen said traveling with other UCLA students was one of the best parts of her experience on Birthright Israel.
"They gave us an opportunity when we were in Jerusalem to do a bat mitzvah where you recite passages from the Bible. I was super nervous, and I remember one of the other students came and helped me," Wilen said. "I was so appreciative that people who had these kinds of shared experiences with me were able to support me in something of a vulnerable moment for me."
A bar (for boys) or bat (for girls) mitzvah is a Jewish coming-of-age ceremony that usually involves learning a Torah portion in Hebrew and making a speech.
Leerer also participated in a bat mitzvah ceremony while on the trip.
"I didn't have one growing up. … It gave me a chance to essentially define how I wanted to interact with my Jewishness and my heritage and how I treat my identity as a Jewish person," Leerer said.
Aside from the optional bar/bat mitzvah ceremony, Birthright Israel is not intended to be a religious trip, but instead more of an educational opportunity.
Ben Kooper, a fourth-year aerospace engineering student, said he did not feel like Birthright Israel was solely religious.
"Some people have a very religious trip, but I didn't think it was a very religious trip personally," Kooper said. "For the most part, it was just about getting into the history, the culture and the food."
Wilen said she was concerned about propaganda, but her Birthright Israel trip incorporated important details about current events.
"I think the way they organized it was super well thought out," Wilen said. "Our tour guide was well aware of the Palestinian conflict. … They shared the good and bad things about Israel."
While each person has their own experience, most students return from Birthright Israel feeling a deeper connection to their roots.
"I grew more in touch with a part of myself that was probably there but was never really cultivated," Wilen said. "Even after the trip, I went to some of the Friday Shabbats. It's more about the culture and discovering it."