Future UCLA gymnast Jordan Chiles to strive for gold in Tokyo Olympics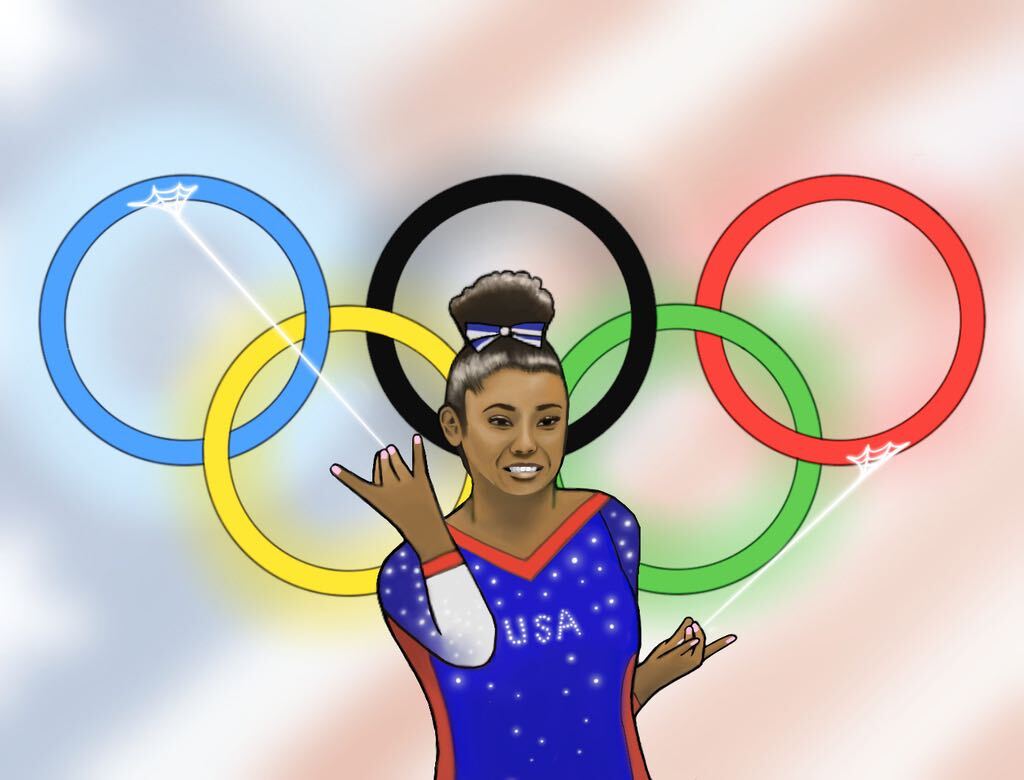 (Ashley Ko/Daily Bruin staff)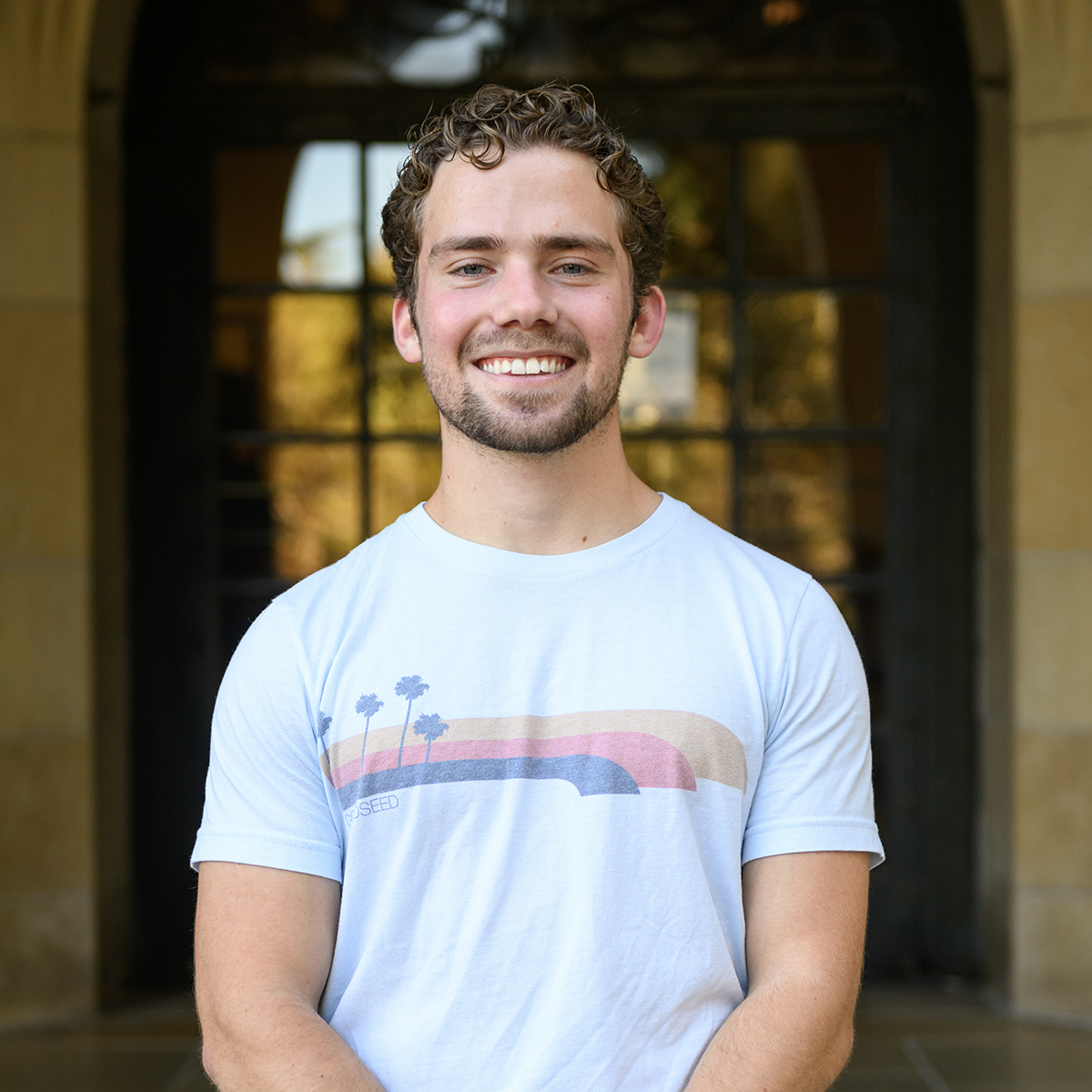 This post was updated July 25 at 6:08 p.m.
One year removed from a silver medal at the 2017 U.S. Championships, Jordan Chiles had seemingly lost a step.
An 11th-place finish at the 2018 U.S. Championships punctuated a statistically down year for the incoming UCLA gymnastics freshman. But with one more competition left on the calendar, she reluctantly packed her bags and made the trip to Sarasota, Florida, for the World Championships Trials – where she shared a room with Simone Biles.
Chiles moped through the week of training, wishing she weren't there – until a conversation with Biles inspired the change she had been longing for.
"I was like, 'Maybe I just need to talk to somebody,' because it was just in me where I was like 'I don't know what to do,'" Chiles said. "So Simone sat there, she opened her ears and I explained everything."
Growing up in Vancouver, Washington, Chiles went from beginning gymnastics at the age of seven to becoming a junior elite at the age of 11 before ultimately turning senior in 2017 – all while being the only elite gymnast in the state of Washington. With her progress seemingly reaching a plateau, Chiles, alongside her coach, decided it was time for a change of scenery.
When she returned home from Sarasota devoid of a spot on the World Championships team, Chiles made the decision to join Biles at the World Champions Centre in Spring, Texas.
Three years later, the dynamic duo of Chiles and Biles make up half of the Team USA Olympic squad that is heavily favored to win the gold medal next week in Tokyo.
To most people, Biles is the greatest gymnast of all time. To Chiles, Biles is a best friend and big sister.
"She is somebody that a lot of people should get to know because she's a great person," Chiles said. "I admire her, I love her and she encourages me every day. There's a lot of things that you wish you could have in a friend, and I'm so happy that I have that person with me. She's somebody that nobody will ever understand unless you get to know her."
Chiles missed the cut at the World Championships Trials once more in 2019, but with the Olympics postponed for a year, she bunkered down at WCC – deferring her UCLA commitment for the second consecutive year – and prepared for what would ultimately become a breakout year.
In February, Chiles opened the elite season with back-to-back gold medals in the all-around at the WOGA Classic and Winter Cup. A second-place finish at the U.S. Classic three months later turned Chiles from an intriguing dark horse into an Olympic favorite.
"I knew at some point in her career she would find the self-confidence to reach her potential," said UCLA gymnastics coach Chris Waller. "She's always had this drive and the talent, but the confidence and that swagger wasn't there."
Chiles picked up a third-place finish at the U.S. Championships in early June before earning her fifth consecutive podium finish of the year at the Olympic Trials to cement her spot on Team USA.
Walking up to the floor for her final routine of the two-day competition with her standing on the leaderboard all but secured, the tears began to fall. And when she capped off the evening with the best floor routine of her senior elite career, Chiles began to bawl.
"I wasn't really expecting to cry like that – I was expecting a little tear here and there," Chiles said. "It was very overwhelming. A lot of that emotion that came out of me was because I did what I knew I could do, and I showed everybody that."
For UCLA rising senior Norah Flatley, Chiles' rise to the top has been far from unpredictable.
"When I was in elite, she was always like the young baby of the group, but she was always doing skills that were just huge and skills that all the seniors were doing, and her skill level has always just been beyond her age," Flatley said. "Seeing her just continue to grow and get to the top has been not unexpected at all – she's worked for it."
But long before Chiles made the move to Texas and resurrected her elite career, she had committed to UCLA. Five years after committing to the program and two deferrals later, Chiles is set to compete for the Bruins in 2022.
Waller said she is already mapping out what routines she plans to compete in college.
"She's enjoying the elite world, and this has been a dream of hers, but so has being a UCLA Bruin – that's been a dream of hers since she was a little kid," Waller said. "She's excited to compete for a team every single week and to have a full college experience."
Unlike some recruits, Chiles' first taste of UCLA didn't come from a standard recruiting visit – it came while watching her hometown Washington Huskies compete against the visiting Bruins.
"I was like, 'Oh my goodness, I love their energy. I love their vibe,'" Chiles said. "This is what I want to experience because college gymnastics, to me, you should have fun with it."
In the back of her mind, Chiles knew UCLA was her dream school, but she made a pros and cons list anyway. Even after verbally committing to the Bruins, Chiles went back and forth about whether to go to college or go pro.
But with the latest changes to name, image and likeness legislation, Chiles said there's no longer a debate. Now she can do both.
"UCLA was that school where I was like, 'OK, I'll be able to enjoy the rest of my life, being at this school and still having the ability to be me,'" Chiles said. "A lot of things came down to UCLA, UCLA, UCLA."
Flatley thinks Chiles' larger-than-life personality coupled with her prowess on floor makes her a perfect fit for the blue and gold.
"After a bunch of our seniors graduated in 2020, I think we lost a big chunk of the personality on our team – not saying that we didn't have that last year, but I'm really looking forward to Jordan just bringing her big personality to the team," Flatley said. "She obviously loves to be a Bruin already, even though she's not on campus, so I'm so excited to see her just embrace the Bruin culture."
For Chiles, becoming a Bruin is about more than just being a gymnast. She looks forward to meeting new people, going to basketball and football games and just living the daily life of a college student.
But before she steps onto UCLA's campus, Chiles has one more milestone to check off as she gets set to take on the Olympics.
Whatever happens in Tokyo, she's proud of how far she has come.
"This has been an amazing journey for me, and this is a great accomplishment that I have been wanting to do ever since I was little," Chiles said. "Yes, there could be better things that happen later in life, but right now, … I feel good about it. I feel really, really good about it."
Settleman is currently the Sports editor on the football, men's basketball and gymnastics beats. He was previously an assistant editor on the gymnastics, women's soccer, women's golf, men's water polo and women's water polo beats and a contributor on the gymnastics and women's water polo beats.
Settleman is currently the Sports editor on the football, men's basketball and gymnastics beats. He was previously an assistant editor on the gymnastics, women's soccer, women's golf, men's water polo and women's water polo beats and a contributor on the gymnastics and women's water polo beats.