Pandemic encourages Bruins to escape outdoors for mental, physical wellness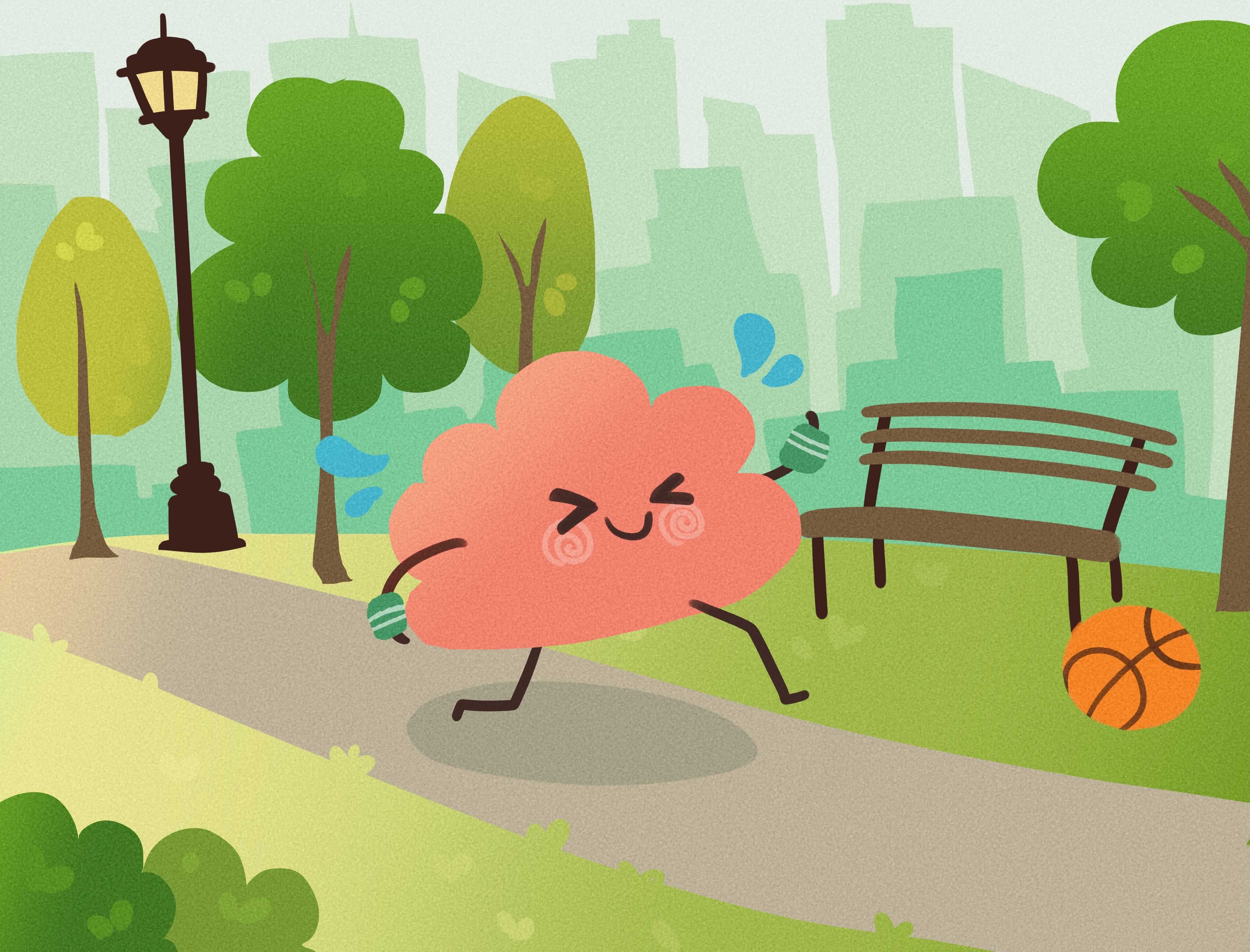 (Katelyn Dang/Illustrations director)
The pandemic may have distanced people from one another, but it also drew Bruins closer to nature.
Amid online learning and remote responsibilities, outdoor activities seem to be one solution in bettering self-care and mental wellness.
According to Harvard Health Publishing, aerobic exercise helps reduce stress and counter depression.
This may be especially useful during the pandemic, as the Centers for Disease Control and Prevention acknowledges social distancing as a factor contributing to increased stressed and anxiety.
Additionally, results from a study conducted at University of Michigan show that exercise leads to improved memory and focus.
Some students have taken simple exercises like running and walking to the next level. Second-year communications and economics student Sara Lehman said that she uses long walks as a way to take a break from her computer screen and push her body to the limit.
"I like to do long-distance walks in regional parks around the East Bay Area where I live. So my goal is to do at least a 10-mile walk every Saturday," Lehman said. "And I enjoy walking around and seeing all the nature and just kind of taking a break from all the digital work."
Reaching a certain mileage is a goal for many Bruins. Fourth-year economics and geography student Lauren Young said that she sets her standard high for running.
"I decided that I wanted to do a half marathon, so I started taking it a little bit more seriously and try to hit certain distance goals every week," said Lauren.
Fourth-year business economics and linguistics and computer science student Rebecca Zhu said that she also enjoys running twice a day as a way to benefit her mental health.
"I feel like it really just helps clear my mind for the day, especially first thing in the morning," Zhu said, "If I wake up and I'm stressed about things, I kind of think through it all subconsciously during my run and I feel a lot better after it."
Engaging in outdoor activities gives Bruins the space to reflect and enjoy time alone. Lehman said that during quarantine, she discovered the importance of spending time with herself rather than with her friends or twin sister.
"This was really the first time where I do something on my own, and for just like a few hours at a time, I'd be by myself and just be with my thoughts," Lehman said. "That was kind of a liberating feeling."
With many indoor venues closed during and after quarantine, social gatherings largely took place outside. Zhu said that hiking fostered a comfortable social atmosphere.
"Hiking is a really fun activity to do with friends all the time because you can go on scenic hikes like sunrises and sunsets," Zhu said. "It's easier to keep up a conversational talking pace when hiking versus running."
Family time is another opportunity for outdoor exercises. Young said that she has been playing tennis a lot with her family as a way to de-stress from her full-time internship.
"When I do it, I kind of forget about all my other issues or anything else that I might be stressed about or facing during the day," said Young.
Whether it's for clearing one's mind, strengthening the body or enjoying quality time with friends, outdoor activities provide benefits to both mind and body. There are countless ways to enjoy nature, and finding a niche interest may make it more enjoyable.
As the old saying goes, it's never too late to go outside to stop and smell the roses.