UCLA baseball to see at least 1 player selected for MLB draft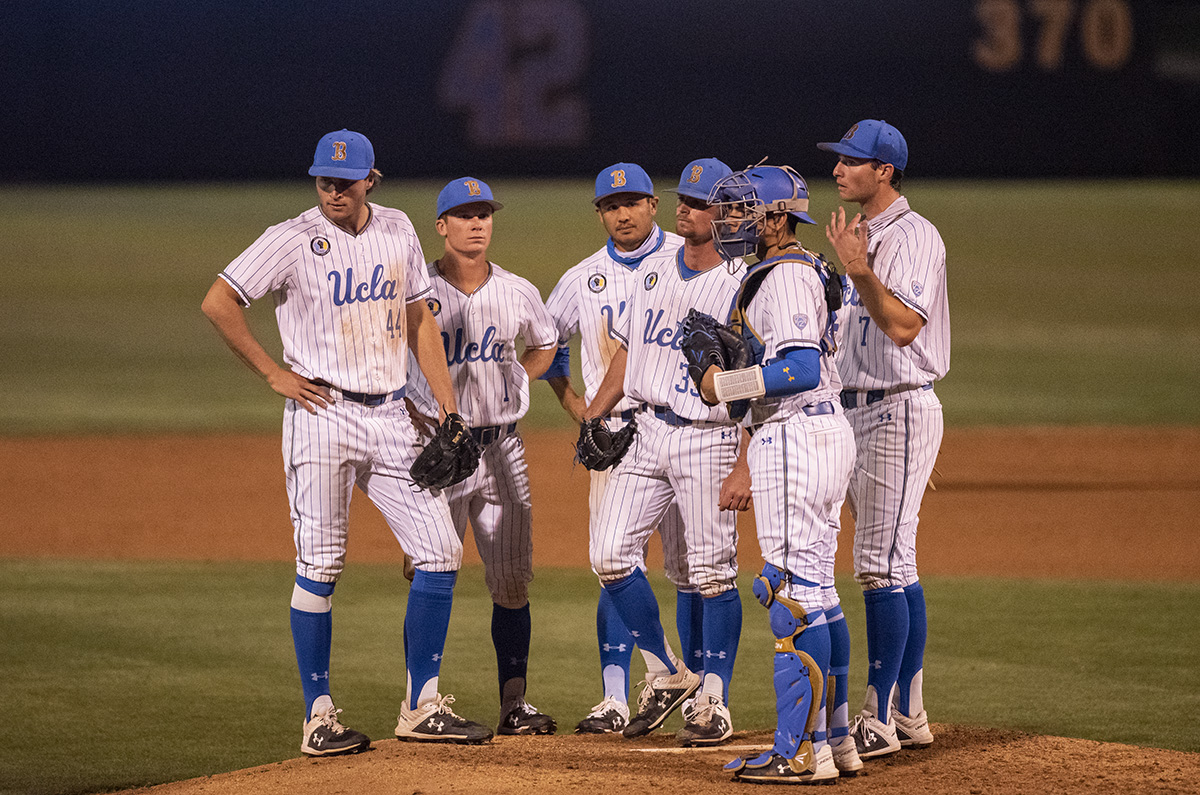 Several players on UCLA baseball appear on the MLB draft prospect list and have the potential to be selected in the 2021 MLB Draft starting Sunday, including rising senior shortstop Matt McLain and rising redshirt junior first baseman JT Schwartz. (Finn Chitwood/Daily Bruin)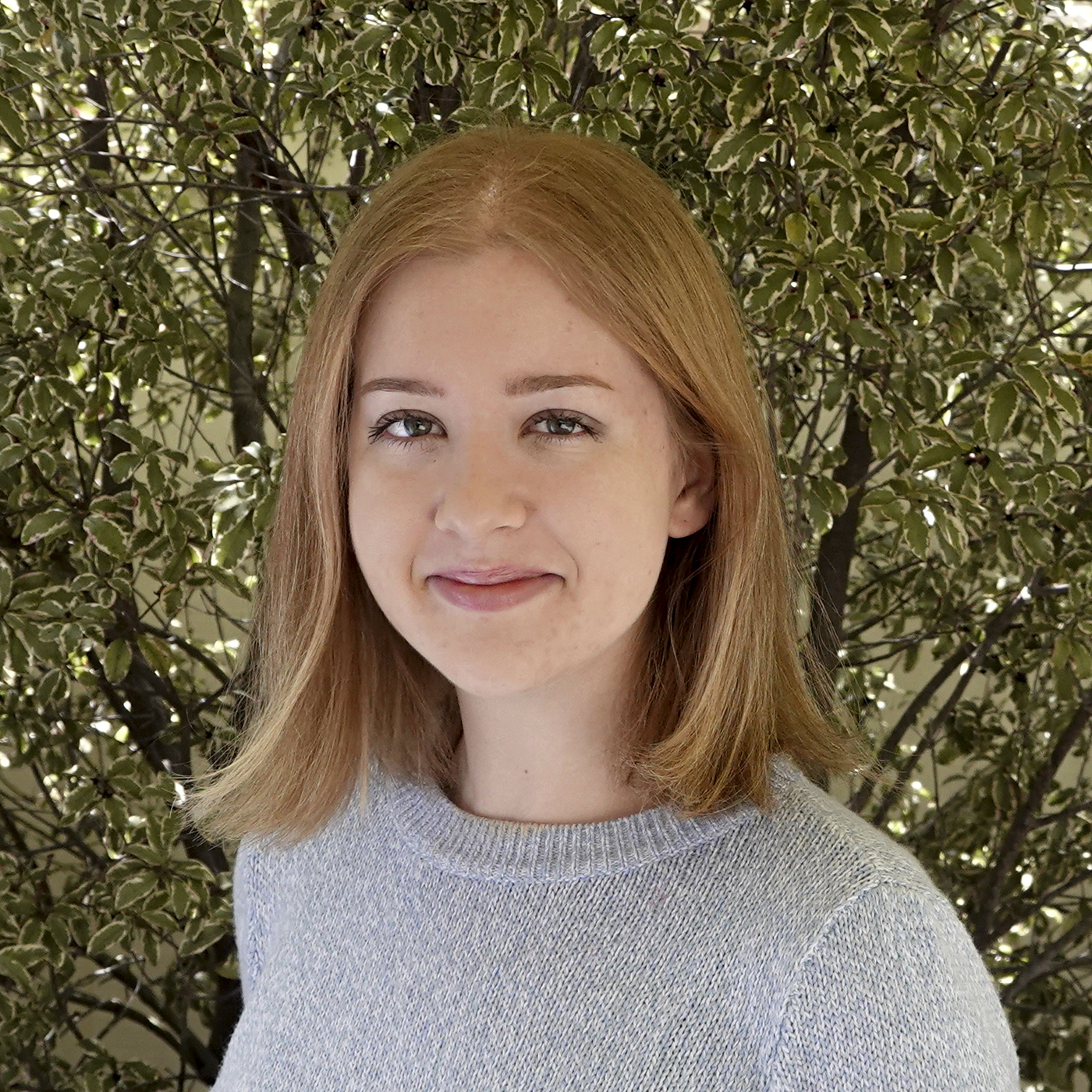 Several Bruins may be on the verge of going pro.
The 2021 MLB draft – scheduled a month later than in previous years and expanded to twenty rounds from five in 2020 – is set to begin Sunday. UCLA baseball has one player projected to go in the first round and a handful of other athletes on the MLB draft prospect list.
The Bruins have had a player drafted every year since the draft's inception in 1965, with the most recent picks including right-hander Holden Powell and outfielder Garrett Mitchell in 2020.
"It's a process we've lived in for a long, long time," said coach John Savage. "We anticipate Major League Baseball grabbing our draft-eligible players – that's one of our strengths of our program is guys move on, and they go give it a shot at the professional level. We're really proud of our players and it's a part of the process."
A pre-season All-American who was later named to the 2021 Pac-12 All-Conference team, shortstop Matt McLain is first on the list of Bruins projected to be promoted to the big leagues. The shortstop is a consensus first-round draft prospect, though his defensive role in the majors remains to be seen. CBS predicts a No. 12 pick for the three-year Bruin, while The Athletic's Keith Law has him in the No. 10 spot and ESPN's Kiley McDaniel has slotted McLain into the No. 18 spot to the St. Louis Cardinals.
McLain was UCLA's primary shortstop during both his sophomore and junior years, starting in 46 games at the position in the 2021 season while slashing .333/.434/.579 and launching nine of his career 16 total home runs.
"He's our captain, he's our guy, he's our leader," Savage said after the Bruins' victory over Oregon State on May 1. "He's a fantastic player. He's a premier player, one of the premier players in the country."
While not included on any first-round projections, rising redshirt junior first baseman JT Schwartz appears at No. 145 on MLB's list of draft prospect rankings, which would place him at the middle of the fifth round.
Schwartz had a breakout season in his redshirt sophomore year. The 6-foot-4-inch left-handed hitter made 42 starts at first base and two at designated hitter, slashing .396/.514/.628 to earn the Pac-12 batting title and All-American status.
"JT had a great year," Savage said. "He hit the day that he stepped onto the field. He's just a natural hitter, he's one of the best hitters in the country, just really proud of his progression at UCLA, his development. We feel a little cheated because we really didn't get a whole lot of time with him."
With the potential departure of their two best hitters on the line, the Bruins will have both offensive and defensive gaps to fill in the upcoming season. Not only will the blue and gold lose players to the draft, but it will have to replace eight players who graduated in the spring who all saw playing time throughout their final season.
"Next year it's going to be like a brand-new team," said rising sophomore right-hander Max Rajcic. "We're losing a lot of key players, but with our depth, I don't think it'll be a big issue. I feel like having a year of experience of college will make our team just as (good) as it was last year."
Among the graduating class was right-hander Zach Pettway – UCLA's Friday-night starter for the past season – and Kevin Kendall, who spent time at center field, left field and second base as the Bruins' leadoff hitter in the 2021 season.
Looking towards next season, rising sophomore infielder Kyle Karros said he and his brother, rising junior right-hander Jared Karros, will step up as leaders on the team.
"(Jared is) going to be a leader, especially for the pitchers and the staff with a lot of young arms coming in and coming up in the program," Karros said. "I'll also be able to share my experiences and use that to kind of guide some of the guys in my class and younger guys coming in."
With the impending departures of McLain and Kendall, as well as the possible draft selections of No. 188 draft prospect rising senior catcher Noah Cardenas and rising senior infielder Mikey Perez, Savage said building roster depth up the middle of the field will be a key part of next season's preparation.
"Our outfield is in fairly good shape with some good young players, and our pitching's in pretty good shape, so we are looking to gain and add to that depth up the middle of the field," Savage said. "That's a very important part of any legitimate, high-level Pac-12 team."
Simons is currently an assistant Sports editor on the baseball, women's tennis, men's tennis, swim and dive and rowing beats. She was previously a reporter on the baseball and women's tennis beats.
Simons is currently an assistant Sports editor on the baseball, women's tennis, men's tennis, swim and dive and rowing beats. She was previously a reporter on the baseball and women's tennis beats.