Incoming UCLA gymnastics freshmen earn Olympic berths for Team USA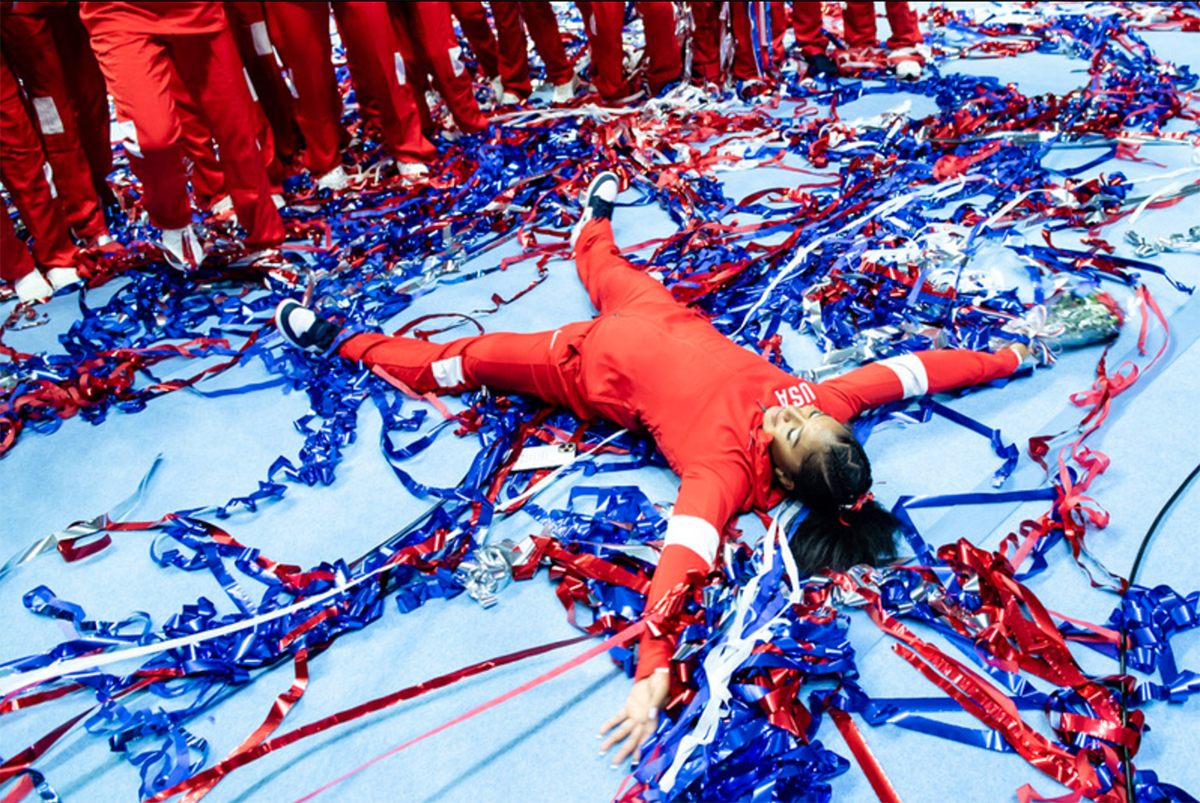 Incoming UCLA gymnastics freshman Jordan Chiles earned the bronze medal in the all-around at the U.S. Olympic Team Trials en route to earning one of the four spots on Team USA at the Tokyo Olympics (Courtesy of John Cheng/USA Gymnastics)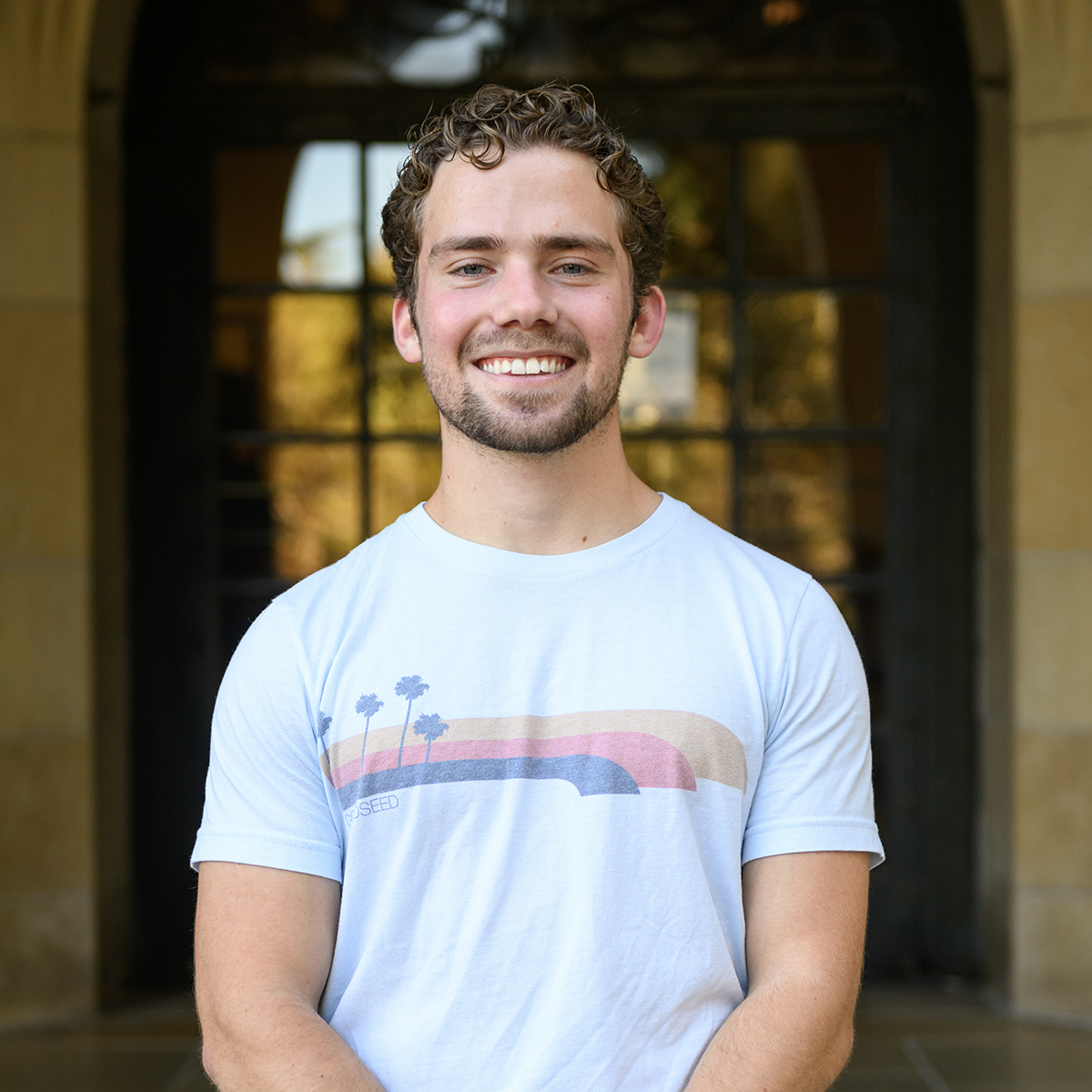 Correction: The original version of this article incorrectly stated that Jordan Chiles joined Simone Biles at World Championships Centre. In fact, it was the World Champions Centre.
This post was updated July 5 at 10:35 p.m.
Jordan Chiles nailed her double pike on floor and immediately burst into tears.
It was Chiles' final routine of her first-ever U.S. Olympic Team Trials and her teammate Simone Biles was waiting with a gift that she had long awaited to give to her "little sister" – an Olympic rings necklace just like the one dangling around the neck of the five-time Olympic medalist.
"I guess (Biles) has just known for a while now," Chiles said.
Chiles, an incoming UCLA gymnastics freshman, officially punched her ticket to Tokyo on Sunday by earning one of the four spots on Team USA. Fellow incoming freshman Emma Malabuyo clinched a spot as an alternate.
Four gymnasts will represent the blue and gold in Tokyo, as Chiles and Malabuyo will join incoming freshman Brooklyn Moors, competing for Team Canada, and Bruin alumnus Danusia Francis, representing Jamaica. At least one UCLA gymnast has competed at every Olympics since 1984.
Entering the two-day trials with three straight podium finishes in 2021, Chiles was considered a favorite to earn an Olympic berth. Consecutive 57-plus scores in the all-around on Friday and Sunday en route to another bronze medal prompted the selection committee to pick her for one of the remaining two team spots, with the top two competitors automatically qualifying.
Chiles' 14.233 on floor to finish off day two – her 24th consecutive hit routine – marked the highest score on the event of her five-year senior elite career.
"When I truly realized was definitely after my floor routine when I started crying and I was like, 'Oh my gosh, I really have a good chance at making this team,'" Chiles said.
After an 11th-place finish at the 2018 U.S. Championships left her on the outside looking in for an Olympic spot, Chiles opted to leave her home in Vancouver, Washington – where she was the only elite gymnast in the state – to join Biles at the World Champions Centre in Spring, Texas, and train under Cecile and Laurent Landi.
UCLA gymnastics coach Chris Waller said training alongside Biles and other elite gymnasts has been crucial to elevating Chiles to Olympian status.
"You clearly sense that confidence, not just in her gymnastics, but you can feel it – you can feel it in her expression out there," Waller said.
Like Chiles, Malabuyo capped off her first Olympic trials with her best floor performance of the year, scoring a 13.733 and bringing her day two score to a total of 55.699.
"It was one of the best floor routines I've ever done," Malabuyo said. "Just the emotions of being done and enjoying this and being out here – all those emotions I just felt after finishing. In that moment, I was just so happy with how I did."
Malabuyo finished fourth at the U.S. Championships in early June, her first nationals appearance since 2017. Despite slipping to ninth in the all-around at the trials because of a fall on beam during day one of the competition, the selection committee opted to name Malabuyo as one of the four alternates for Team USA.
"When we were waiting, I was really nervous – I didn't know exactly what was going to happen," Malabuyo said. "But when they called my name, I got so emotional and it just feels so unreal. I'm so overwhelmed and happy that my name was called."
After ending her junior elite career with four straight all-around podium appearances, Malabuyo turned senior in 2018. But a back injury kept her out of nationals that year, and a fractured tibia did the same in 2019. Entering the national team camp in March, Malabuyo had not competed in the all-around in two years.
Waller said he was elated to see Malabuyo return to her previous form in the final meets of her elite career.
"Seeing her perform happily and confidently out there just warmed my heart," Waller said. "I really think it's an important way for her to be beginning to close the elite chapter of her career, and I'm just thrilled that she gets to do that in a really positive way."
Emily Lee rounded out the field of future Bruins at the Olympic trials after putting up a career-best 54.550 in the all-around on day two of nationals. Lee opened the meet with a fall on bars, but hit her next six routines and wound up placing eighth on beam after both days of competition.
But on the final routine of the night, Lee fell on her opening tumbling pass on floor and couldn't continue.
Waller said Lee's experience at the Olympic trials won't be defined by her injury.
"I imagine that her success this year is going to really contribute to her self-confidence coming into college and help her believe that she is a great competitor," Waller said. "Going out there in front of 20,000 people on that stage in the Olympic trials, that certainly prepares you for competing at the NCAA championships."
Before Chiles, Malabuyo and Lee join UCLA in the pursuit of an NCAA championship, Chiles will attempt to earn some lucrative hardware of her own in Tokyo.
Chiles and her Team USA teammates – Biles, Auburn commit Sunisa Lee and Utah commit Grace McCallum – will be the heavy favorites to win the gold medal in the team final.
"I'm definitely going to take this experience to Tokyo because this was something that I enjoyed," Chiles said. "We're going to have fun in Tokyo."
Settleman is currently the Sports editor on the football, men's basketball and gymnastics beats. He was previously an assistant editor on the gymnastics, women's soccer, women's golf, men's water polo and women's water polo beats and a contributor on the gymnastics and women's water polo beats.
Settleman is currently the Sports editor on the football, men's basketball and gymnastics beats. He was previously an assistant editor on the gymnastics, women's soccer, women's golf, men's water polo and women's water polo beats and a contributor on the gymnastics and women's water polo beats.