UC Board of Regents votes to end affiliation with restrictive healthcare institutions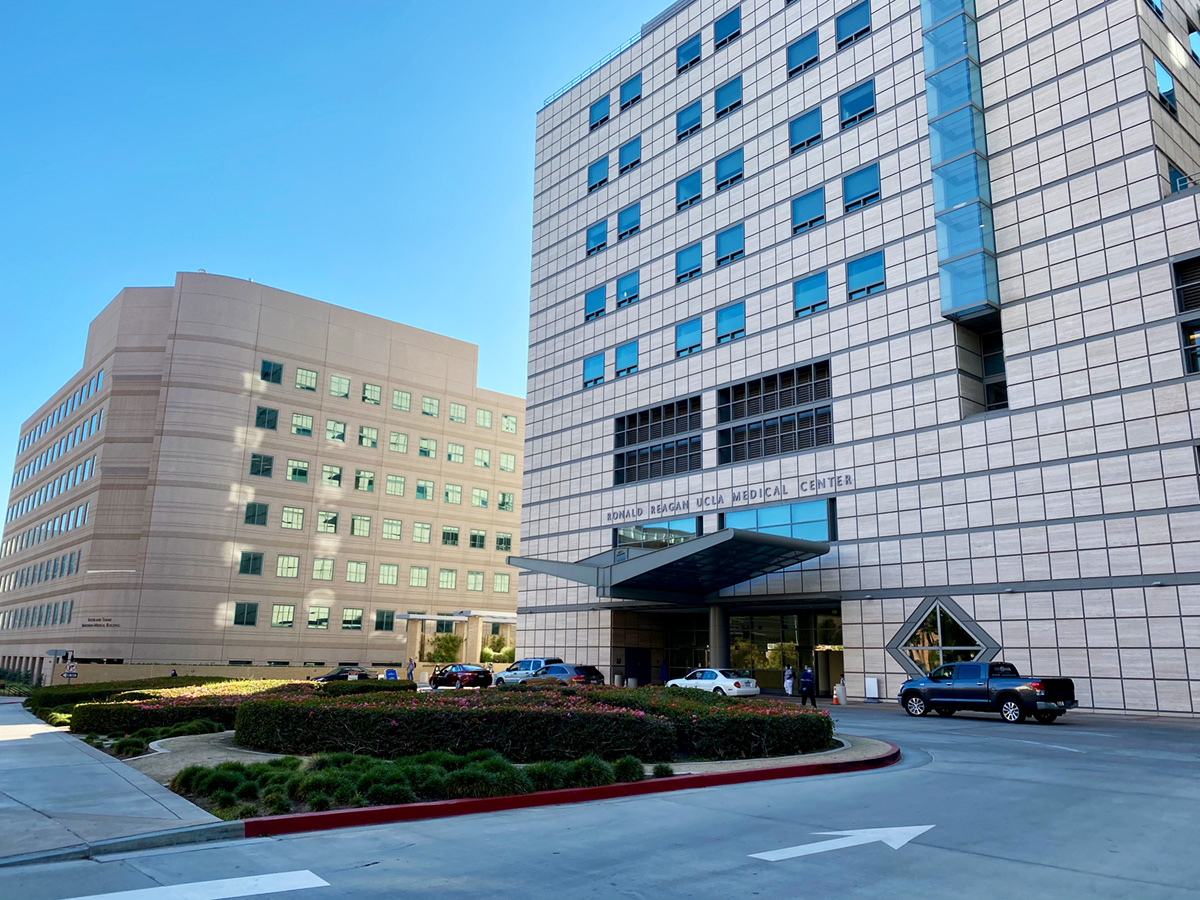 The University of California Board of Regents voted Wednesday on an amendment to end affiliations with healthcare institutions not in compliance with the UC's non-discriminationary policy. (Daily Bruin file photo)
University of California Board of Regents voted on a proposed amendment Wednesday to end the UC's affiliations with hospitals and healthcare institutions that do not follow the University's non-discriminatory policy by 2023.
The amendment, written by UC Board of Regents Chair John Pérez, stated the UC should only affiliate with organizations that offer non-discriminatory care and refrain from entering into new affiliations with institutions with discriminatory guidelines. The amendment also protects the freedom of UC personnel working in affiliate facilities to provide care without being prohibited by any discriminatory or religious restrictions and plans to terminate any affiliations with organizations unwilling to comply with the UC's non-discriminatory policy by Dec. 31, 2023.
After UC San Francisco announced its plans in early 2019 to expand its affiliations with Dignity Health, UCSF community members criticized the University's plan, which began the debate on UC's affiliations with institutions that restrict care based on religious guidelines, according to the Los Angeles Times.
Dignity Health and other Catholic hospitals adhere to the Ethical and Religious Directives for Catholic Health Care Services, which prohibit abortion, euthanasia, contraception, assisted suicide and gender-affirming procedures. These are considered by many to be discriminatory against women and LGBTQ+ individuals, according to the Los Angeles Times.
The Alliance of Catholic Healthcare released a statement Monday that the termination of UC's partnerships with Catholic hospitals would undermine access to care for underserved communities living in locations where facilities operated by UC Health and its affiliates are the only available care in the region.
"Dissolving these partnerships would disenfranchise health care access for millions of health inequity-impacted Californians, doing an enormous disservice to our state's goal of expanding health care access for the underserved," the statement read.
Prior to the regents meeting, many members of the UC community and the public expressed their concern and opposition to UC Health's affiliation with organizations that have restrictive care policies.
In January 2021, more than 2,500 UC faculty members, medical personnel and students signed an open letter to UC President Michael Drake opposing UC Health's affiliations with healthcare entities that use discriminatory religious directives.
In late August 2020, 27 members of Congress also sent a letter to Drake expressing concerns over UC's affiliations and asking the UC regents to adopt guidelines that separate healthcare from religious doctrines.
In early June, the regents released a summary of public comment and letters sent by the public, which revealed approximately 64% of people favored limiting, discontinuing and ending affiliations with organizations that have policy restrictions on care.
"The position that (UC Health) holds is completely out of step with the position that's held by a majority of UC students, staff and faculty and community members," said Matthew Ryan, a biomedical sciences doctoral student at UCSF.
Furthermore, national organizations representing reproductive justice and LGBTQ+ people have expressed strong opposition to the UC's medical affiliations, Ryan added.
The UC Board of Regents should reject any and all contracts with facilities that prohibit appropriate medical treatment or advice, Jamie McDole, president of the UCLA University Professional and Technical Employees, CWA 9119 said in an emailed statement Wednesday.
Vanessa Jacob, a gynecologist, associate professor at UCSF and a signatory to the open letter, said prohibiting reproductive services and contraception can have negative impacts on women, LGBTQ+ people and anyone who can become pregnant. She added these guidelines do not align with the UC's core values and non-discrimination policies.
Jacoby said under the current contracts, if she were to work in affiliated facilities with discriminatory regulations, she as a UC doctor will not be exempt from the facilities' policies and would be prohibited to provide care for certain patients.
In response to the amendment, the NARAL Pro-Choice California, Equality California and the American Civil Liberties Union – California Action released a joint statement stating that Pérez's amendments are a positive step toward addressing the concerns of advocates, students and Californians in ensuring all people receive comprehensive care that is free of discrimination.
People also raised concerns at the regents meeting about the termination of these affiliations.
Carrie Byington, the executive vice president and head of UC Health, said that tens of thousands of UC patients, retirees and students would experience disruption in care and reduced access to services if affiliations with these organizations were banned.
"We have heard the argument that the reason we pursue affiliations is financial benefit. I want to reiterate that this is not a financial issue for UC Health," Byington said.
Deborah Deas, the vice chancellor for health services and dean of UC Riverside's School of Medicine said UCR's School of Medicine does not have its own hospital and relies on affiliated hospitals to train its students and residents. Deas added only Dignity Health's St. Bernardine Medical Center was willing to accept UCR's family residency program after they lost their previous affiliation a year ago.
In the next 60 days, the board will continue to discuss, review and refine the language of the amendment before releasing the final amendment.
"I don't think the number one research university (and) healthcare system in the country can say to women and LGBTQ+ people and those facing end-of-life issues, 'We just need you to jump a few extra hoops to get healthcare or we just need you to sacrifice a part of your humanity before you can be cared for here," Pérez said.