Women's tennis reflects on successful year, looks forward to new team next year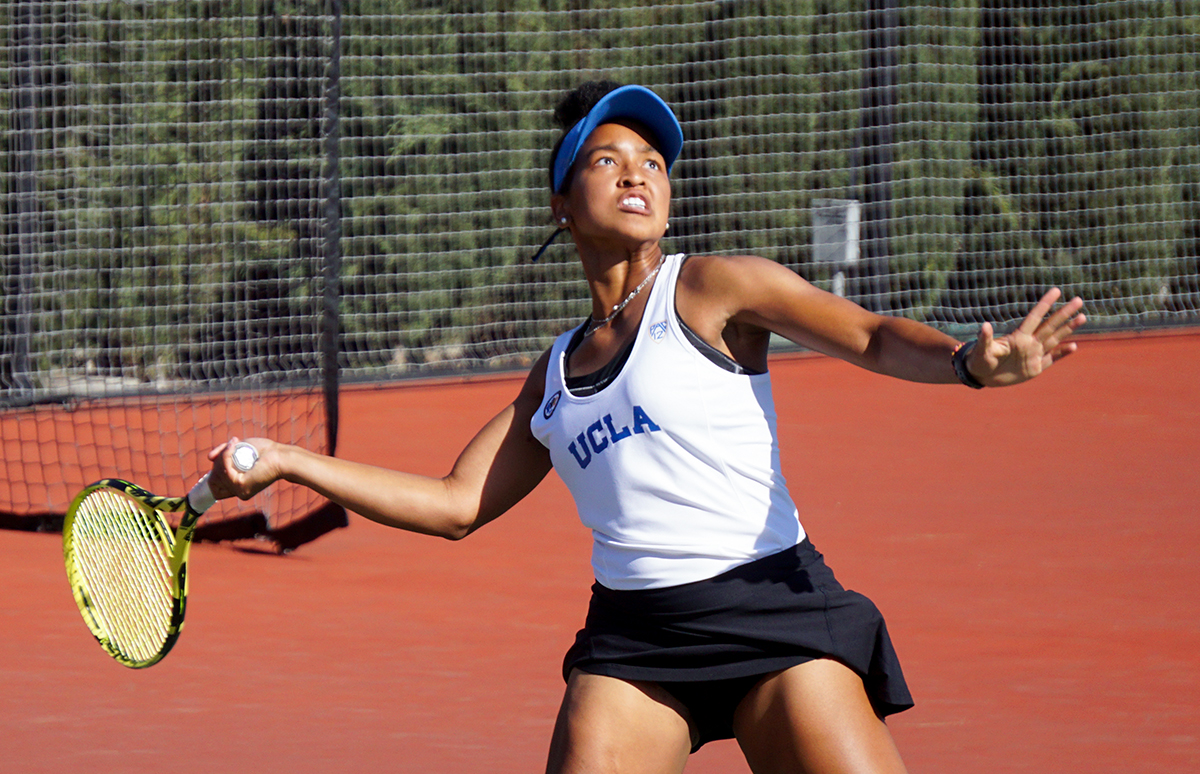 Former No. 5 UCLA women's tennis player Jada Hart is one of five players from the past year who will not be returning for the 2021-2022 season. Hart spent six years with the Bruins, earning All-American status four times throughout her career. (Antonio Martinez/Daily Bruin)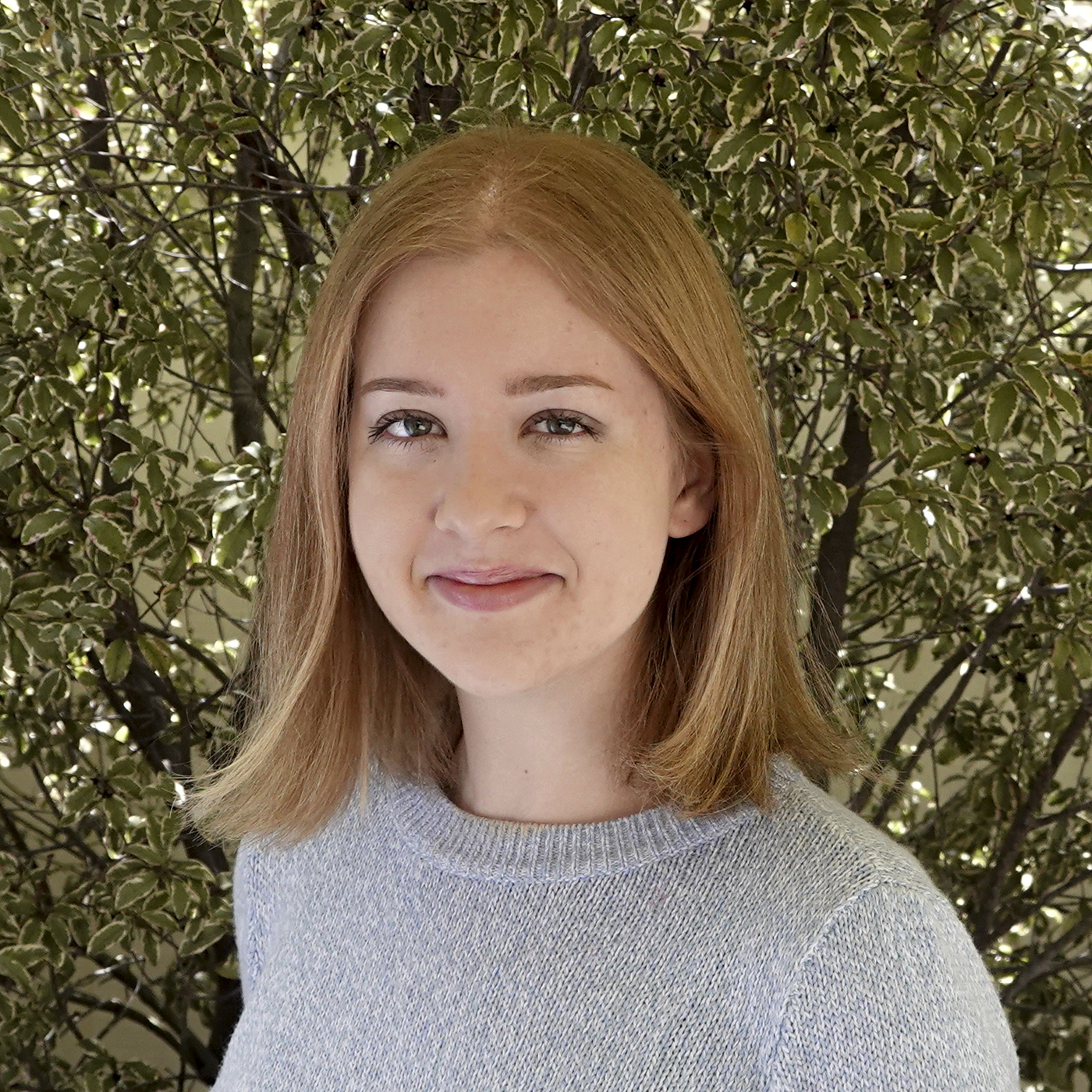 The Bruins returned their entire roster for the 2021 season.
Heading into the 2021-2022 season, however, No. 5 UCLA women's tennis will lose five of its 11 players.
Rising junior Abbey Forbes said she is proud of the team and grateful for this year's seniors and their leadership this season.
"We have so much to be proud of ourselves for this season and I'm proud of the girls," Forbes said. "I'm most especially proud of our seniors. … I'm very happy and proud of them and I'm very excited to see where they go, and I'm very thankful that they were able to lead the team this year."
At the end of the 2020 season, only then-redshirt senior Jada Hart stood to leave the program. Hart, however, decided to take her extra year of eligibility granted to her by the NCAA because of the COVID-19 pandemic. Consequently, the team remained largely the same, adding only freshman Vanessa Ong and senior transfer Vivian Wolff to its roster.
The Bruins will meet a different fate next year, as the team boasted one graduate student and four seniors, none of whom have indicated they will take an extra year of eligibility and return to the program.
Hart finished her career having amassed four All-American titles, a 94-41 overall singles record and a career 123-40 showing in doubles. The 2021 ITA Southwest Region Senior Player of the Year said she is glad she decided to return for her sixth and final year during which her team won the Pac-12 regular-season title and reached the Elite Eight in the NCAA tournament.
"It's been an awesome year," Hart said. "I'm happy that I came back for another season and finished my career off in style."
Despite the departure of an award-winning graduating class, the Bruins will have opportunities to build upon their success from 2021. Forbes also garnered All-American status, as well as the Pac-12 Singles Player of the Year award. Forbes finished the season with a 24-3 singles record, earning her a No. 4 national ranking at the end of the year.
The rising junior ended her season in the quarterfinals of the NCAA singles tournament after reaching the same spot with her team earlier in the week. Forbes said she learned what it takes to win a national championship through playing in her first NCAA tournament, and the experience made her excited for next year.
Coach Stella Sampras Webster said Forbes will benefit from the playoff experience and be able to pass that knowledge on to incoming players.
"She's one of those players that will just take everything that she learned from this experience and use it for herself to just be that much better," Sampras Webster said. "It's going to help her a ton and I think it's going to help her teammates, the freshmen. She's going to really be able to share her experience with them. … I have a feeling she's just going to continue to do great things for us."
Rising senior Elysia Bolton will also return to the Bruins next season. While she will be without her regular doubles partner Hart, Bolton spent time partnered with three returning players this past season on the doubles courts, providing an anchor for UCLA's court three lineup while Hart played doubles with Forbes on court one.
The blue and gold will also welcome three incoming freshmen to the team, each of whom are top-ranked national prospects. Sampras Webster said she is excited for them to join the team, and that the new group of Bruins will have work to do taking over for last year's departing athletes.
"(I'm) excited to get some new blood in and just get ready for a new team," Sampras Webster said. "We're filling some big shoes from this team, so we're going to work hard to really get our freshmen and players to fill in those big shoes that we're losing, but always looking forward to a new team and new energy."
Simons is currently an assistant Sports editor on the baseball, women's tennis, men's tennis, swim and dive and rowing beats. She was previously a reporter on the baseball and women's tennis beats.
Simons is currently an assistant Sports editor on the baseball, women's tennis, men's tennis, swim and dive and rowing beats. She was previously a reporter on the baseball and women's tennis beats.