Working for The Bruin brought me community, taught me to move past failure -30-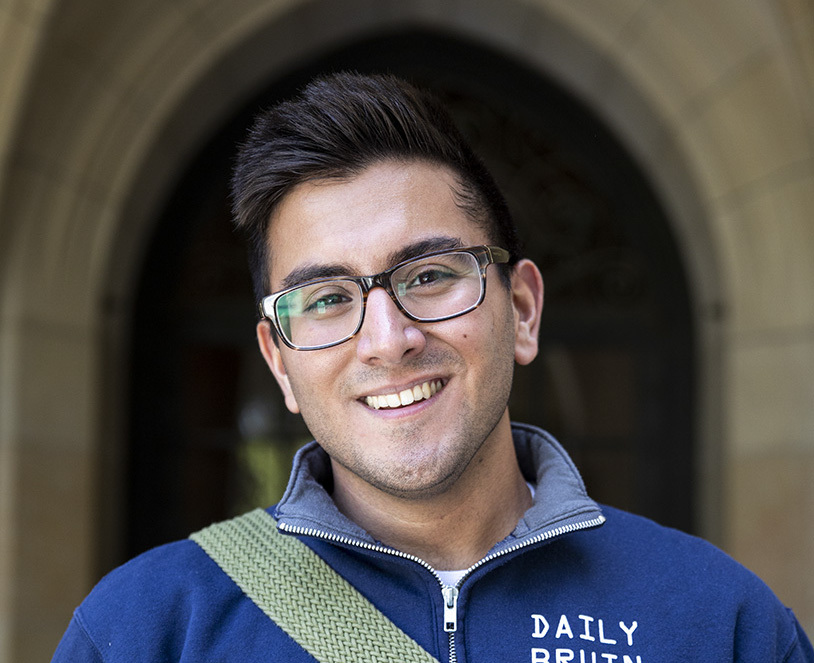 (Ashley Kenney/Photo editor)
After sending in a short resume and a few old cell phone pictures, I was surprised to hear the Daily Bruin took a chance on hiring me as a photojournalist. I scraped up some money for a used Canon T3i a few short training sessions later and went to work getting assignments to photograph all sorts of different people on campus.
I loved it.
I really think good journalism is the best way to get situated in a city. Getting over being shy around strangers is already a massive challenge, but working in journalism, you need to think critically on your feet, all while being open-minded to learning about the subject you're covering. It's hard not to feel stupid or nosy when you're asking a stranger a bunch of questions out on the street. But with time, anything gets easier.
Everyone I met at the office was nothing but warm and supportive. Every mistake was turned into a lesson, and the sharpest staffers in the office were the ones who failed the most. They all were energized and eager to figure things out as a team and set aside their pride to maximize efficiency in completing assignments and sharing experience with interns and staff. I was fortunate enough to be involved in News and Podcasts, and every section was so happy to share their knowledge and help get me accustomed to the work there.
But looking back on my time at UCLA as a whole, I realized I got very lucky. I was lucky enough to photograph a sports game during the COVID-19 pandemic. I was lucky enough to start a podcast celebrating failure and misfortune from scratch. And I was lucky enough to do it all with an amazing team. It's hard to feel like you've earned what you have when every day it feels surreal.
Having the Daily Bruin as an avenue to learn about Westwood and the diverse cast of UCLA students is something I am immensely thankful for. And yet, even with remote work, I found that those working at the Daily Bruin still put so much energy into taking care of each other. I really hope this attitude persists over the years. Working at The Bruin was only worthwhile because of the community it created through individual staffers' being mindful of the growth of their teammates.
To future Daily Bruin staffers, I recommend you find a way to enjoy the sting of failure. It may teach you a thing or two moving forward, and if you can remember the feeling, it will get you a little closer to empathizing with those around you fighting past it.
Pour was a photographer and News contributor 2019-2021. He created and directed the "Bruin My Life" podcast.