Late-night shifts captured the heart in the hustle of our newsroom -30-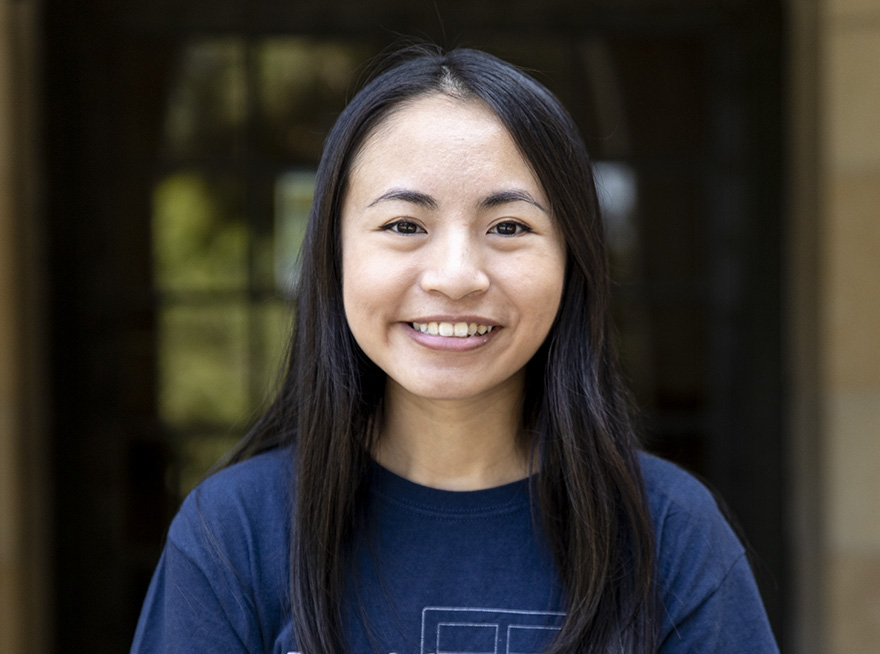 (Ashley Kenney/Photo editor)
I've spent four years working for the Daily Bruin, and these are the first words I'm writing for this paper. Can you guess which section is my passion?
Design editorship means most of my memories of the office are from hours of the night that a majority of staffers don't experience. After four years of late-run shifts, I'm afraid my sleep schedule is broken beyond repair – but I wouldn't have it any other way.
7 p.m. was usually when I would stroll in with a bowl of Panda Express in hand, ready for whatever disaster the night had in store for me. I loved the hustle and bustle of the office at this time, especially when several meetings were happening at once. One of my favorite things about The Bruin has always been its ability to bring such diversely talented and passionate people together, and it was never more apparent than when the office was packed with staffers and buzzing with conversation.
8 p.m. on Mondays was reserved for "The Bachelor" watch parties. I may or may not have scheduled myself for Monday late runs for the spicy live commentary and leftover catering from Communications Board meetings.
9 p.m. was for editing layouts, barring any major disaster that would warrant a frantic last-minute redesign. You'd be surprised how many of those I encountered during my late runs, and how unfazed I eventually became when hearing the words, "Callista, I'm so sorry, but …"
10 p.m. was my favorite time to go upstairs to Kerckhoff Coffeehouse for a vanilla latte if I knew I was in for a long night.
11 p.m. was a combination of snacking on Design candy, gossiping, kicking around a deflated soccer ball, singing along to throwback songs, Slack hacking (I apologize if you've ever received an expletive without context from my Slack account; it wasn't me) and crying on the couch.
12 a.m. was for proofing the paper and is ideally (but usually not) the last hour before the deadline. This tended to be my favorite part of the night because everyone left in the office would be delirious from having been trapped inside for so many hours. I looked over layouts once more to ensure everything was perfect, and it was my little secret that I found unnoticeable ways to break all of the design rules I set for everyone else to follow.
1 a.m. meant, if we were lucky, calling the printer to let them know we sent over our final files. At least on my shifts, the probability of something going wrong right before we were finished always seemed quite high. Pages showing up entirely blank, calls going unanswered or the color black being "the wrong shade of black" were common occurrences. My late runs proved I'm quite prone to emergency situations, but they also showed me I wasn't too shabby at continuously getting out of them, too.
Anywhere between 1:30 a.m. and 6 a.m. was our victory walk out of Kerckhoff. Our chilly trek through a deserted campus was just as therapeutic the first time as it was the last.
My time at UCLA has been the rollercoaster of a lifetime, and this routine has been my one constant. I poured nearly 2,000 hours into this organization, and while I complained about it every chance I got, it was undoubtedly one of my most transformative college experiences – and for that, I am endlessly grateful. You, Daily Bruin, asked for my hustle, and I gave you my heart.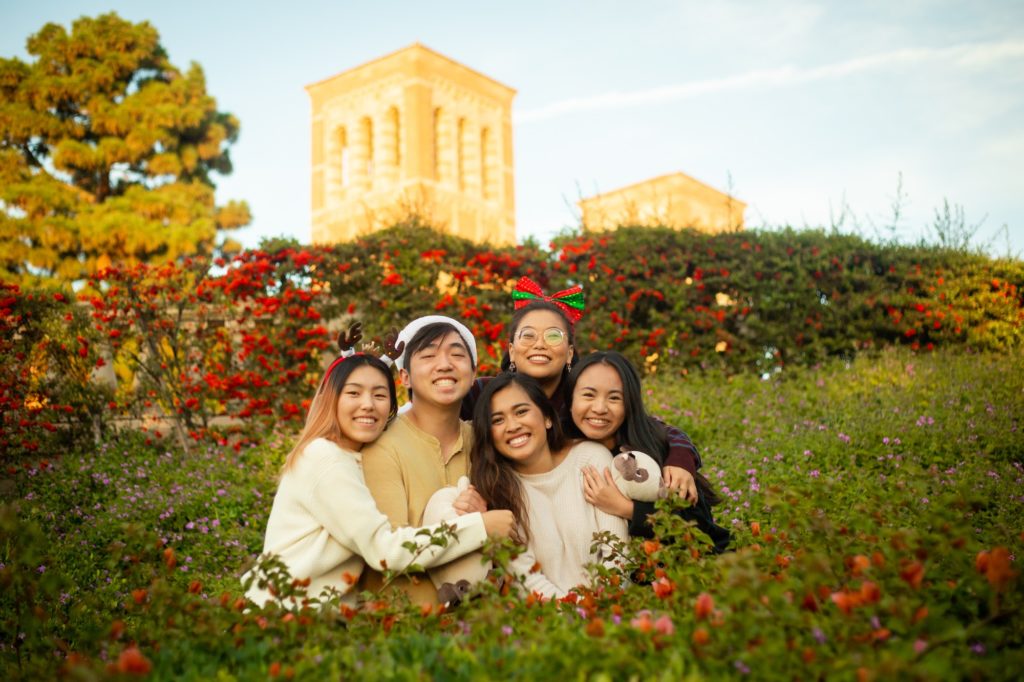 My Design parents – I am who I am because of all of you. I try to carry what I admire most about each of you in everything I do, and I hope I've made you proud. Ed, I will miss the never-ending shepherd's pie, Salt & Straw and #udon-crudon runs. Thank you for all the comfort #soup-time and for being a mentor for life. Bilal, thank you for teaching me that Taylor Swift never goes out of style. I hope I've carried your Best Designer and Most Helpful Staffer legacies well. Megan, you've nurtured me into who I am today with your endless support, home-cooked pho and office playlists. Asking myself "What would Megmom do?" whenever I feel lost hasn't failed me yet.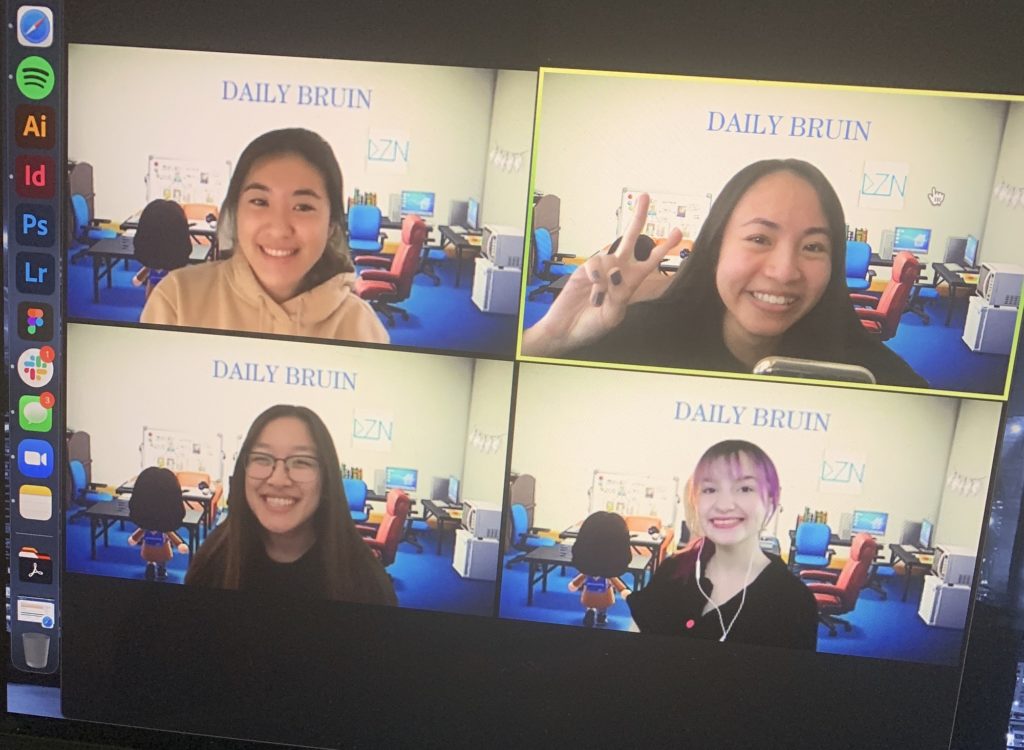 My Design assistant editors – Lauren, Benny, Indya, Sam and Sophie – thank you for supporting me through thick and thin. We have endured two of the most turbulent years this newsroom has seen, and I am beyond blessed to have survived it alongside all of you. From sweaty 4 a.m. insert nights to all the Design office hour giggles, you and our Design family are what kept me going for so long.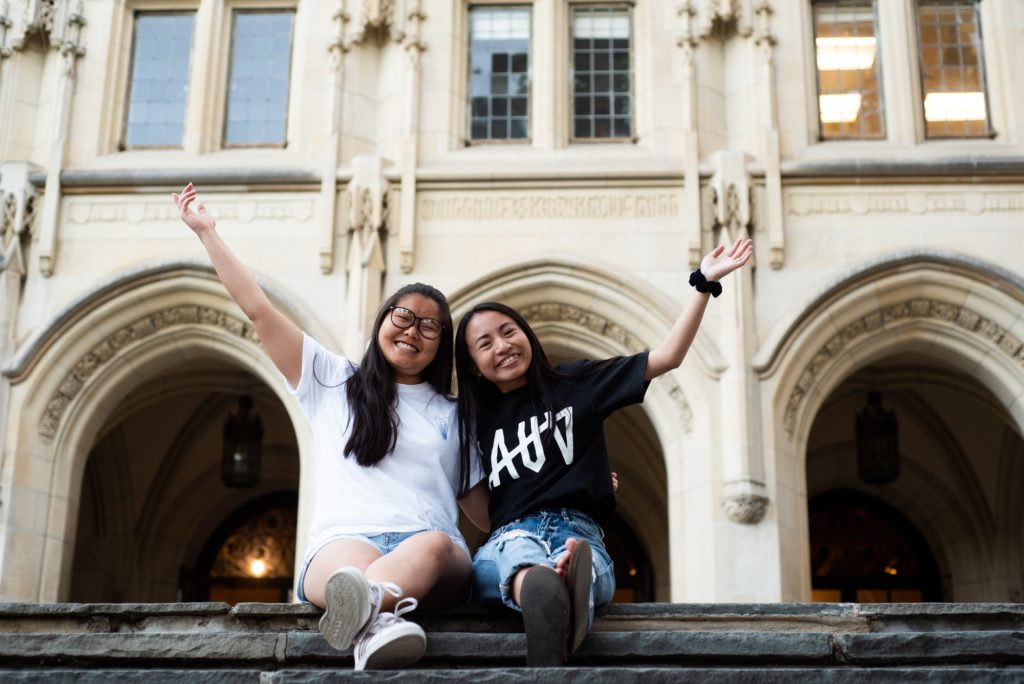 Maris and Saskia – maybe it was fitting that we never went back to the office after March 2020. It pained me to think about late running without you, and I'm glad I never had to. Thank you for being my forever dream team and teaching me that not all heroes have bylines.
Daily Bruin – I had the time of my life with you.
Wu was a Design contributor 2017-2018, assistant Design director 2018-2019 and Design director 2019-2021.