Editorship forced me to face my fears, find my closest friends -30-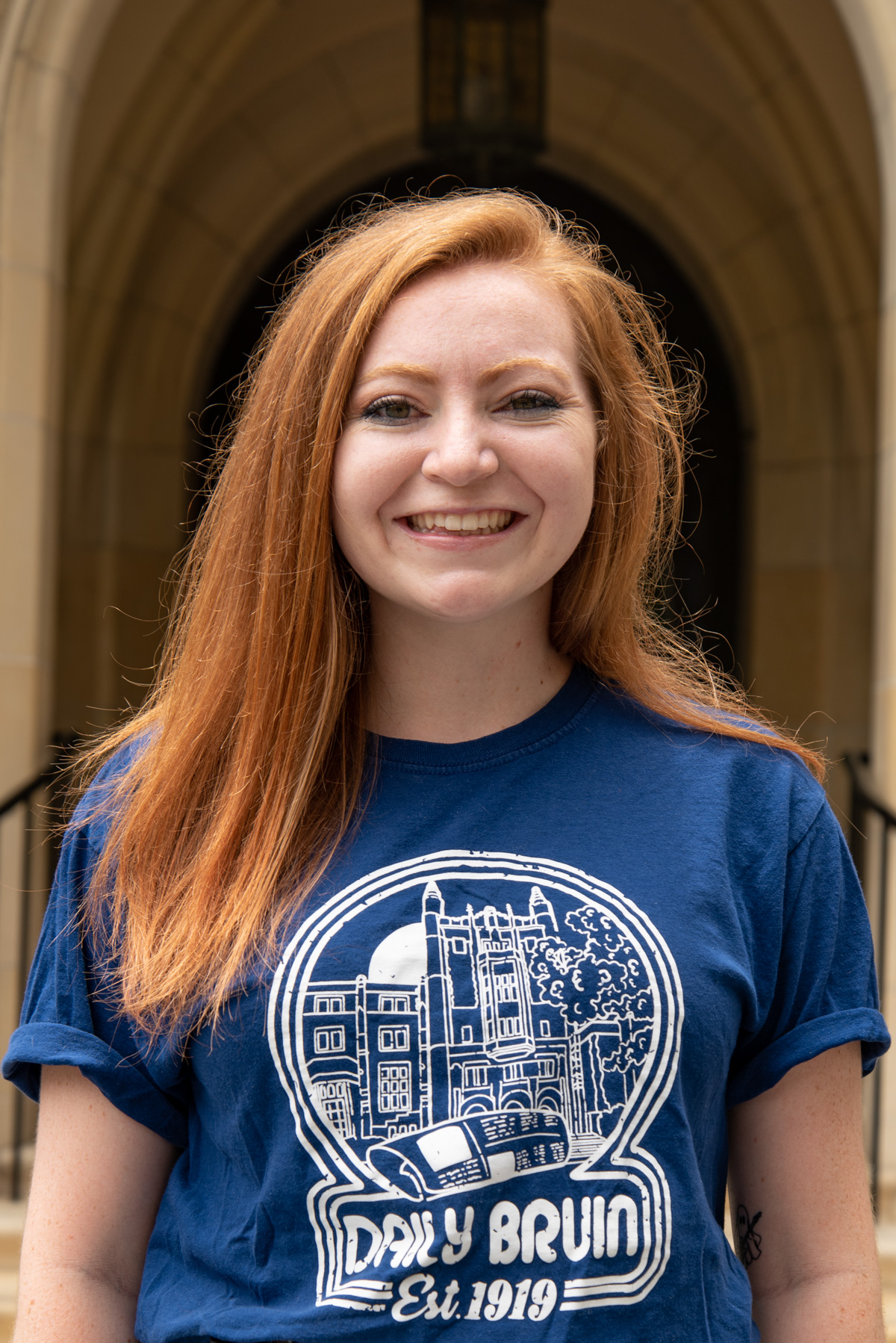 (Anika Chakrabarti/Assistant Photo editor)
I've spent most of college stumbling out of my comfort zone and onto the right path by mistake.
It was true with my last-minute decision to apply to and attend UCLA. And it continued as I realized my utter distaste for business economics and opted to study English instead.
And in more ways than one, the Daily Bruin was the opposite of comfort. I was an overly insecure college sophomore at the time, and the thought of submitting my writing to student editors to judge, tear apart, rewrite and tear apart again? Bad. Not fun. I entered the Daily Bruin a mess of self-doubt and had never let anyone outside of professors lay eyes on my writing.
So when I first stepped through the heavy doors of Kerckhoff 118 to interview to write for the Daily Bruin's Arts section, I was terrified. The hustle and bustle of student journalists intermingling easily across a chaotic and newspaper-laden office immediately put an all-too-familiar "wow, I don't have any idea what I'm doing"-sized pit in my stomach.
Despite being a bundle of nerves, I wasn't letting my self-doubt and shaking hands budge me from my seat. I had spent my first year of college watching others follow the same deep-rooted passion for music that I had, straight to where I sat nervously waiting in my way-too-professional interview attire. And a big part of me questioned if I'd ever make it behind the velvet rope that all the editors sat behind with their vast knowledge of all things AP style, Meow writing, story pitching and whatever other mysterious things they did.
Spoiler alert: I got the job.
If there was one thing the Daily Bruin instilled in me early on, it was to always be the best at the job, no matter the toll. Writing weekly Arts stories throughout my first year as a contributor was just a glimpse of the stresses of editorship.
It took me a full year of being Arts' music | fine arts editor to reach my most crucial realization – questioning my abilities got me nowhere. There would always be office ties that ruled out unbiased editing eyes. And, at its most intense, there would be moments when people said I couldn't string a decent sentence together. The Daily Bruin had its moments of being a brutal beast that seemed to purposely eat away at all my deepest rooted insecurities, but knowing my worth and being surrounded by those who reminded me of it kept the demons at bay.
Bad articles and office tensions were going to happen no matter how hard I tried. But at the tail end of my time here, the Daily Bruin brought me the sense of ease that small missteps didn't define the experience.
Whenever stories fell through or balancing 10-page final papers with eight-hour days spent in the office hit too hard, there was nothing a trip to Trader Joe's for a frozen meal and a five-dollar bottle of wine with my co-editors, Kristin, Paige and Kaia, couldn't fix. And even when a pandemic kept us from the office, the support system I was surrounded with meant more to me than any of the articles or edits ever would.
All along, I thought that it was going to be the office and the melodramatic gossip of our paper that held myself and my friends together. Call friendships at the Daily Bruin trauma-bonding or friendships forged by forced proximity, but there's something about being surrounded by people with an unreasonable attachment to the same tiny, insignificant interests as you that brings those connections to a deeper level.
Connections that turn into friendships and friendships that shine even when the lights of Kerckhoff have gone dark.
And of all the One Direction/Harry Styles/Taylor Swift/emo music fans in all the world, I'm convinced the Daily Bruin houses the best of them all. I'd especially like to thank the team of Arts editors who hired me and made the ultimate upgrade from being my bosses to becoming my best friends. Kristin, Anushka and Eli: you made the Daily Bruin a place I felt not only comfortable in but one that feels hard to leave. I'll remember our time with the paper, but I'll cherish our movie nights, beach days and random nighttime adventures even more.
Joining the Daily Bruin was no mistake, and I'm glad it was an experimental choice that became a passion. It brought me the glitz of walking the red carpet at the American Music Awards and interviewing my favorite musicians. But more importantly, the hard work I put in was rewarded with a newfound confidence, a deeper appreciation for the music I listen to every day and memories that, while sometimes biting, are always warmhearted on the comedown.
I'm forever grateful for it all.
Cuzick was an Arts contributor 2018-2019, music | fine arts editor 2019-2020 and Arts senior staff 2020-2021.
Cuzick previously served as a senior staff writing for Arts and Entertainment. She was the Music | Fine Arts editor from 2019-2020 and an A&E reporter from 2018-2019.
Cuzick previously served as a senior staff writing for Arts and Entertainment. She was the Music | Fine Arts editor from 2019-2020 and an A&E reporter from 2018-2019.