UCLA baseball defeats Army, advances in elimination bracket of Lubbock Regional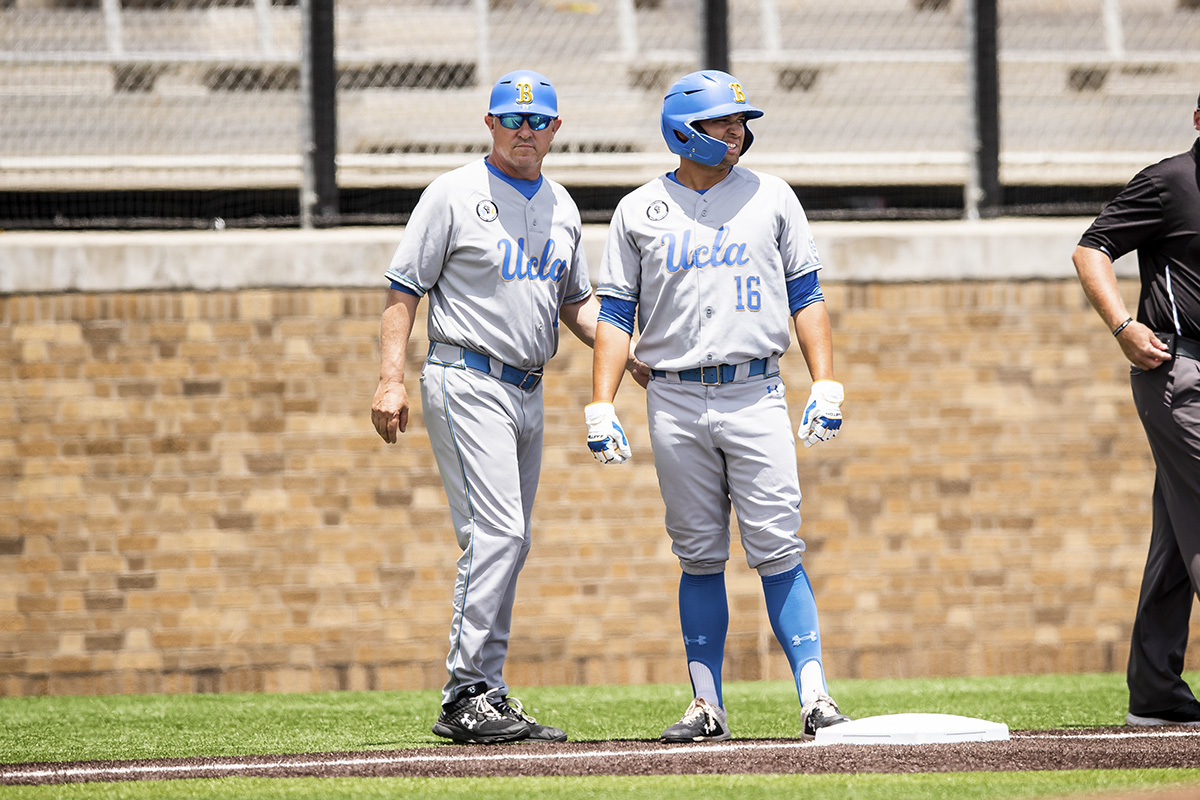 Kyle Cuellar led No. 2 seed UCLA baseball with three hits in its elimination game victory over No. 4 seed Army. The redshirt senior designated hitter added two runs batted in in the winning effort. (Courtesy of Elise Bressler/Texas Tech Athletics)
Baseball
---
| | |
| --- | --- |
| No. 2 seed UCLA | 13 |
| No. 4 seed Army | 6 |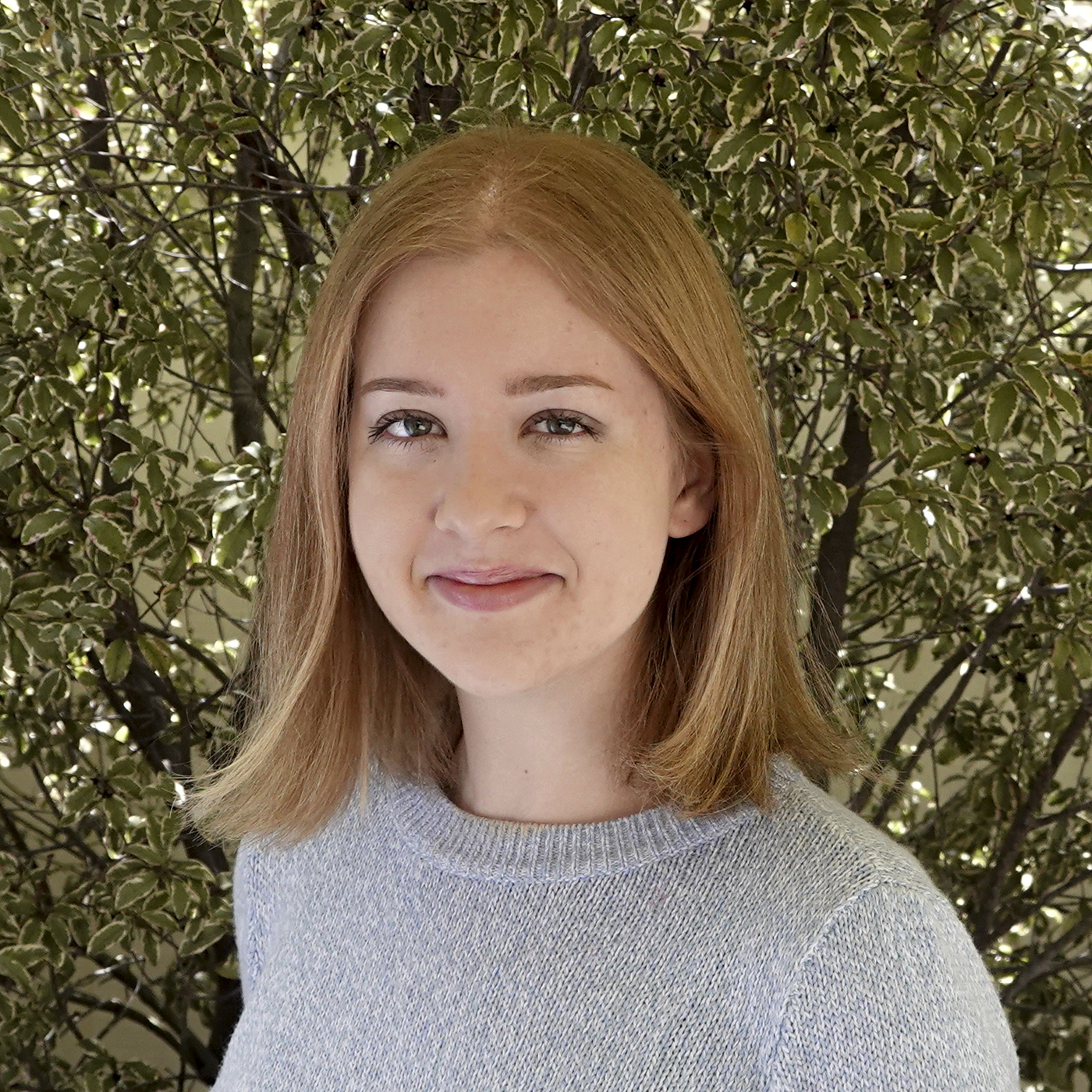 This post was updated June 5 at 5:56 p.m.
After falling flat by only one run in their opening regional contest, the Bruins took advantage of baserunners and bunts en route to a seven-run victory.
No. 2 seed UCLA (36-19, 18-12 Pac-12) will live to see another game following its 13-6 win over No. 4 seed Army (28-25 13-10 Patriot League) in the Lubbock Regional at Dan Law Field at Rip Griffin Park. The Saturday afternoon elimination game came after a 5-4 loss to No. 3 seed North Carolina on Friday that saw the Bruins record eight hits but leave eight men on base.
"It was just a bunch of guys who knew we had our backs against the wall," said redshirt senior designated hitter Kyle Cuellar. "It's an elimination game and our goal is to move on, and so we had to be relentless with our at-bats. We stuck to the approach all game, played all nine innings and just the most important thing is moving on to the next game."
Similar to their matchup against the Tar Heels, the Bruins struck first, putting up a three-spot in the first inning. Junior shortstop Matt McLain shot a ball to right field which reached the wall following a misplay by right fielder Jeremiah Adams, scoring two and advancing to third. Redshirt sophomore first baseman JT Schwartz singled McLain home, giving UCLA an early 3-0 advantage.
"That rally we had in the first … just sort of set the tone for the game," Cuellar said. "(It) gave the team confidence going forward, and it was important to get those three in the first."
The Black Knights responded with a two-run home run to right from the Patriot League Rookie of the Year left fielder Sam Ruta to bring it within one of the Bruins, a margin that would not hold for much longer.
With runners on the corners, freshman third baseman Kyle Karros laid down a safety squeeze – his 11th sacrifice bunt of the season – to cushion UCLA's lead at 4-2 in the third. Redshirt senior right fielder Jarron Silva executed another sacrifice bunt in the fourth to advance runners to second and third, and McLain brought both home on a double down the left field line.
Both of the leadoff hitters in the third and fourth frames reached base, a feat the Bruins accomplished in seven different innings. Cuellar said having the leadoff man get on base is one of the team's offensive goals in every game.
"I mean definitely, we want to get the leadoff runner on every inning, that's the goal," Cuellar said. "We just have offensive goals, and we know them, and we try to accomplish them, and if we accomplish them, then we're in a good spot."
An RBI sacrifice fly and a single in the fourth ended junior right-hander Sean Mullen's time on the mound, who tossed only 3.2 innings and allowed six hits and three earned runs. Four Bruins followed Mullen, including 2.1 shutout frames by redshirt senior right-hander Kyle Mora to silence the Army bats.
UCLA posted another three-spot in the fifth with an RBI double from redshirt junior left fielder Kevin Kendall and a two-run single from Cuellar to give the Bruins a 9-3 advantage. Army put up similar numbers in the bottom half, with two consecutive base hits off of junior southpaw Daniel Colwell bringing three home.
"(It) wasn't the cleanest game, by (any) means," said coach John Savage. "Elimination game and we just kept on scoring runs. It was 9-3, thought we could put somebody away and then they had some really good at-bats with two outs to make it 9-6, and then all of a sudden, it's a game."
After two run-scoring sacrifice bunts earlier in the contest, freshman center fielder JonJon Vaughns just beat out the throw on an RBI bunt of his own to bring the Bruins to double digits. UCLA added on three more in the seventh on a solo home run from Schwartz – the Bruins' first long ball of the regional – and a two-run single off the bat of junior catcher Noah Cardenas.
UCLA will play another elimination game Sunday at noon against the loser of Saturday's North Carolina versus No. 1 seed Texas Tech contest.
Simons is currently an assistant Sports editor on the baseball, women's tennis, men's tennis, swim and dive and rowing beats. She was previously a reporter on the baseball and women's tennis beats.
Simons is currently an assistant Sports editor on the baseball, women's tennis, men's tennis, swim and dive and rowing beats. She was previously a reporter on the baseball and women's tennis beats.