Op-ed: Nuvie Ewharekuko ignites change as first Black ASA president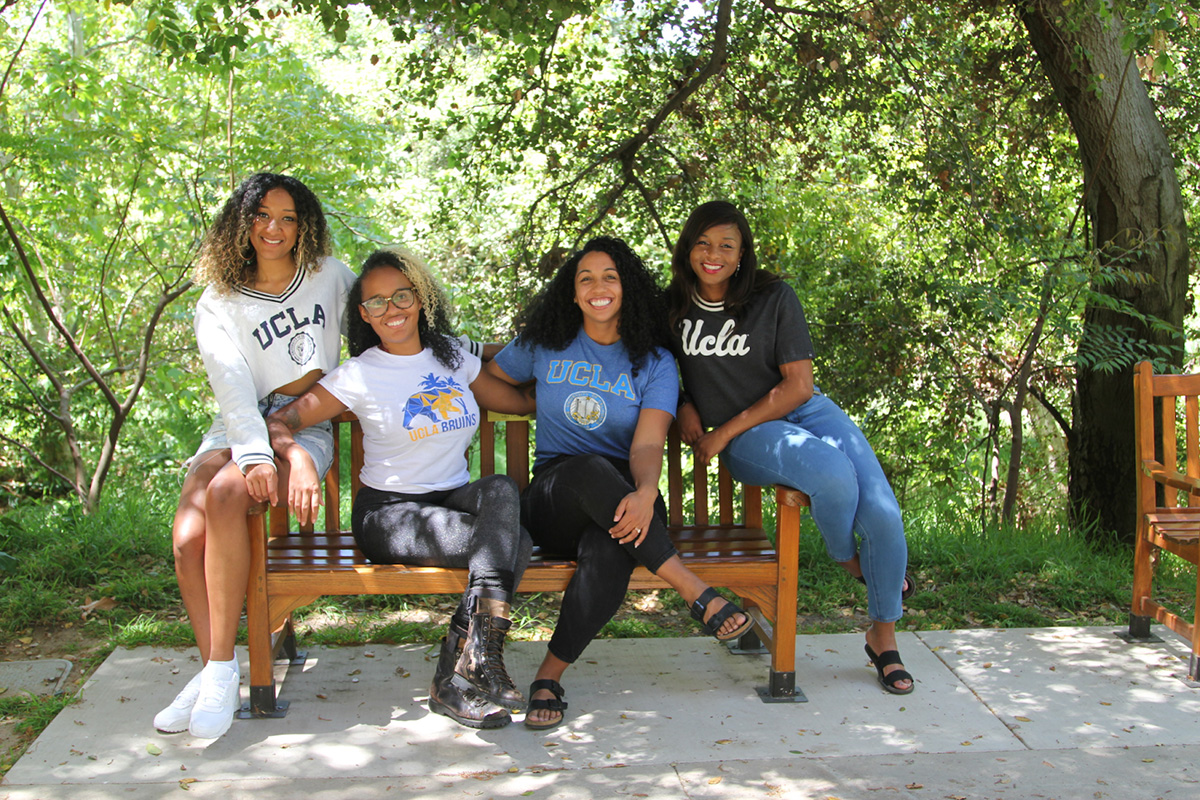 Left to right: Ashley Johnson, Black Business Student Association co-president; Jordie Ho-Shue, Women's Business Connection co-president; Kelsey Paul Emory, BBSA co-president; Nuvie Ewharekuko, Anderson Student Association president. (Courtesy of Nuvie Ewharekuko)
This post was updated June 4 at 1:04 p.m.
The past year's events have awakened a spirit in me I am proud to have unleashed, and I want to encourage everyone to choose discomfort and advocate for change. Our nation has long lived in acceptance of racism. Systemic racism and subliminal messages thrive on diminishing the worth of Black people; they are the fabric of our country's DNA. It is a reality I have tried to suppress to survive. But after the instances of police brutality in 2020, it was no longer acceptable to sit in silence. I am a 29-year-old Nigerian American immigrant who grew up in St. Louis, right next to Ferguson, where the killing of Mike Brown sparked the 2014 riots in my hometown. It was time to challenge myself to address racism head-on. This shift began in 2020 when I started my MBA at the UCLA Anderson School of Management.
Attending one of the United States' top MBA programs was a privilege I did not want to waste. I decided to spend these next two years doing the uncomfortable. The first step was to run for Anderson Student Association president. Less than 5% of the people in my program at Anderson identify as Black. Until this decision, I have always avoided student government-related activity. I saw this space as a popularity contest, and I have always insisted on being myself regardless of what others think. But I challenged myself to think differently and saw ASA as an opportunity to make a real impact. So, I went for it.
My goal was to give the election my best shot without expectation. I worked to craft a message that reflected who I am. I ran on the platform of community and inclusion, encouraging my peers to stand up and speak on racism. I talked about how my skin tone determines people's perceptions of me before I say a word. Because I knew this feeling well, I wanted to invite every student to step into their power, regardless of who they were or how they looked. It was a public display of vulnerability that was utterly terrifying. I showed up fully as myself.
And I won.
I was overwhelmed with the possibilities when stepping into this role. I could help shape the experience of future students, and it was an opportunity I eagerly accepted. By winning, I have already ignited change. I am the first Black person to be elected as ASA president in Anderson's nearly 90-year history. This fact also comes with the heavy reality that my actions will now reflect an entire human race. I understand that what I do reflects all Black women and what they do reflects me because society has not afforded us the luxury of being judged independently. This is yet another opportunity for change.
So, no pressure.
Two months in as ASA president, I have been intentional about embedding diversity, equity and inclusion into our everyday. I know it is a challenging year with COVID-19 impacting how we interact, but I will not use it as my excuse.
Inclusion is one of three ASA pillars for which we ask all club leaders to stand for. I helped to run an inaugural Equity Summit, focusing on the power we hold in our differences. I have had conversations with my deans about Anderson's insufficient response time to instances of police brutality. I am driving to change ASA's bylaws, calling for fair, transparent and inclusive club president election processes, so every student at Anderson feels like they have a shot at being the leaders they want to become. And I have institutionalized Anti-Racist Working Groups on campus. I am regularly using my role to speak up and have uncomfortable conversations. I am taking every opportunity to make Anderson a better place for future generations of underrepresented students on campus.
My need to embrace discomfort does not stop at the administrative level. I think about making a long-term positive impact, creating opportunities to give marginalized communities the chance to have a limitless life.
Learning how to invest in real estate to build generational wealth meets this need. Black people were excluded from homeownership by discriminatory housing policies such as redlining for much of America's history. With this goal in mind, I took an internship at the private equity firm Dart Capital & Co. We are focused on finding sustainable yet profitable solutions to America's housing crisis. In our office, we openly talk about race and diversity metrics when we speak about investing. We know these conversations are critical and they have helped me better understand how to evaluate investment opportunities.
The picture is bigger. The power we can unleash when we allow Black voices space to breathe can change the world. The United States just elected its first Black woman to the White House. Goldman Sachs has decided that investment in Black women is a necessity, committing $10 billion in direct investment. Emmanuel Acho has been leading with discomfort through his Uncomfortable Conversations YouTube series, with ideas Oprah also recently addresses in a book. We must continue to push the boundaries of comfort to allow historically marginalized voices to breathe life. Together, we must address racism directly. We must use our given platforms for advocacy of racial recognition, appreciation and elevation. We must choose discomfort.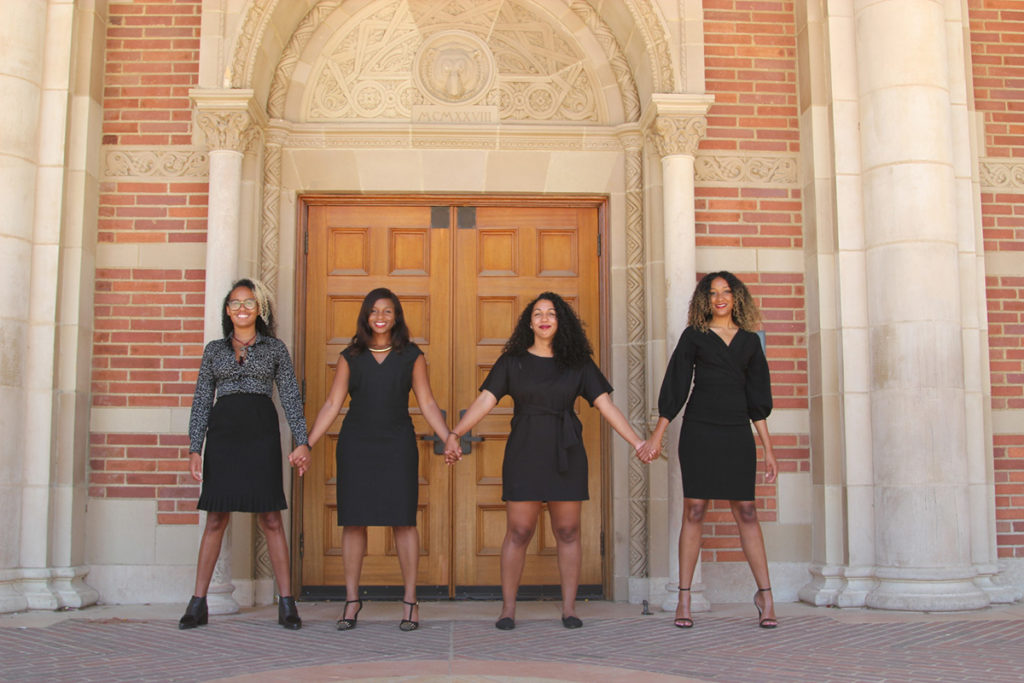 Nuvie Ewharekuko is an associate at Dart Capital & Co., MBA Candidate at UCLA Anderson and Anderson Student Association president.