New mobile payment app Zage helps support local businesses in Westwood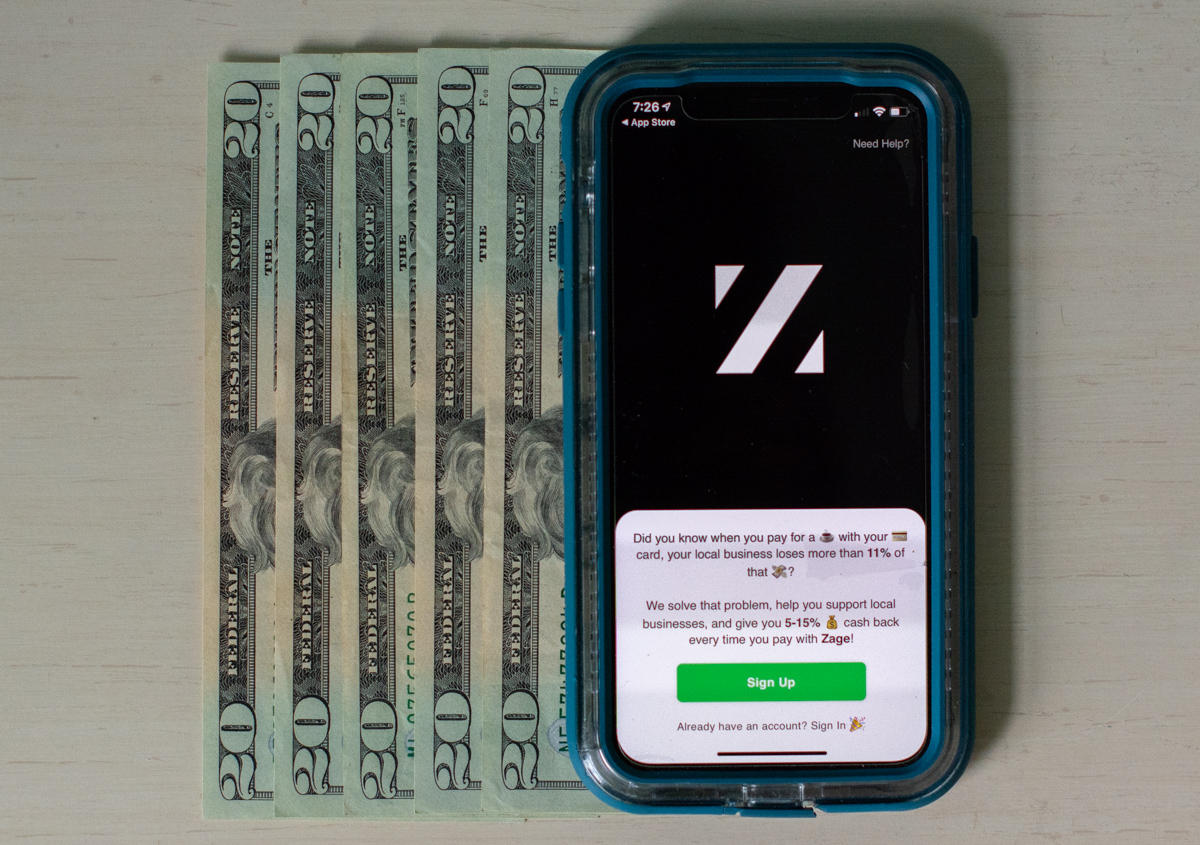 Zage is an app new to Westwood that offers users a new method for paying at local businesses. The app offers discounts to users and cuts transaction fees for establishments, incentivizing student and business use. (Sakshi Joglekar/Daily Bruin staff)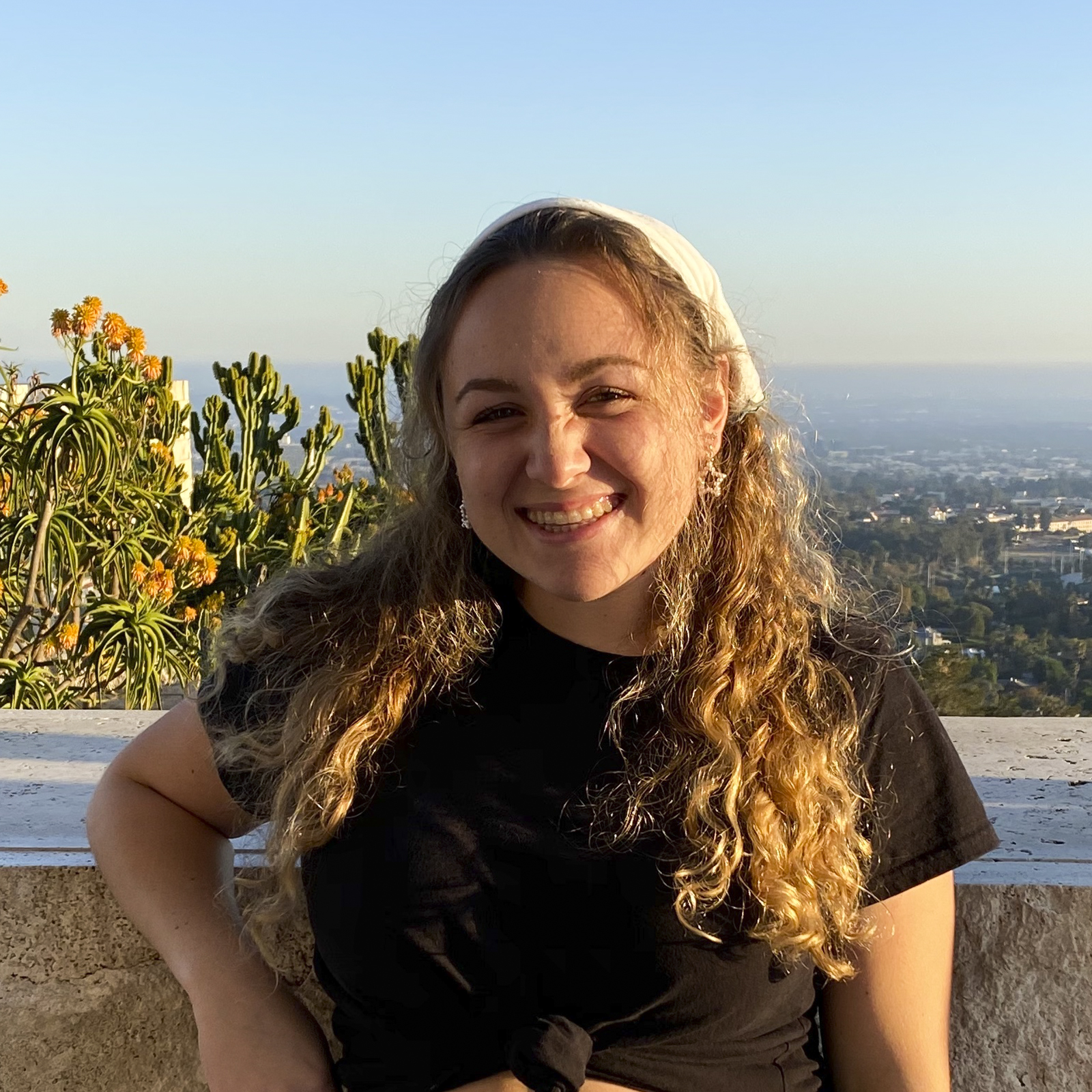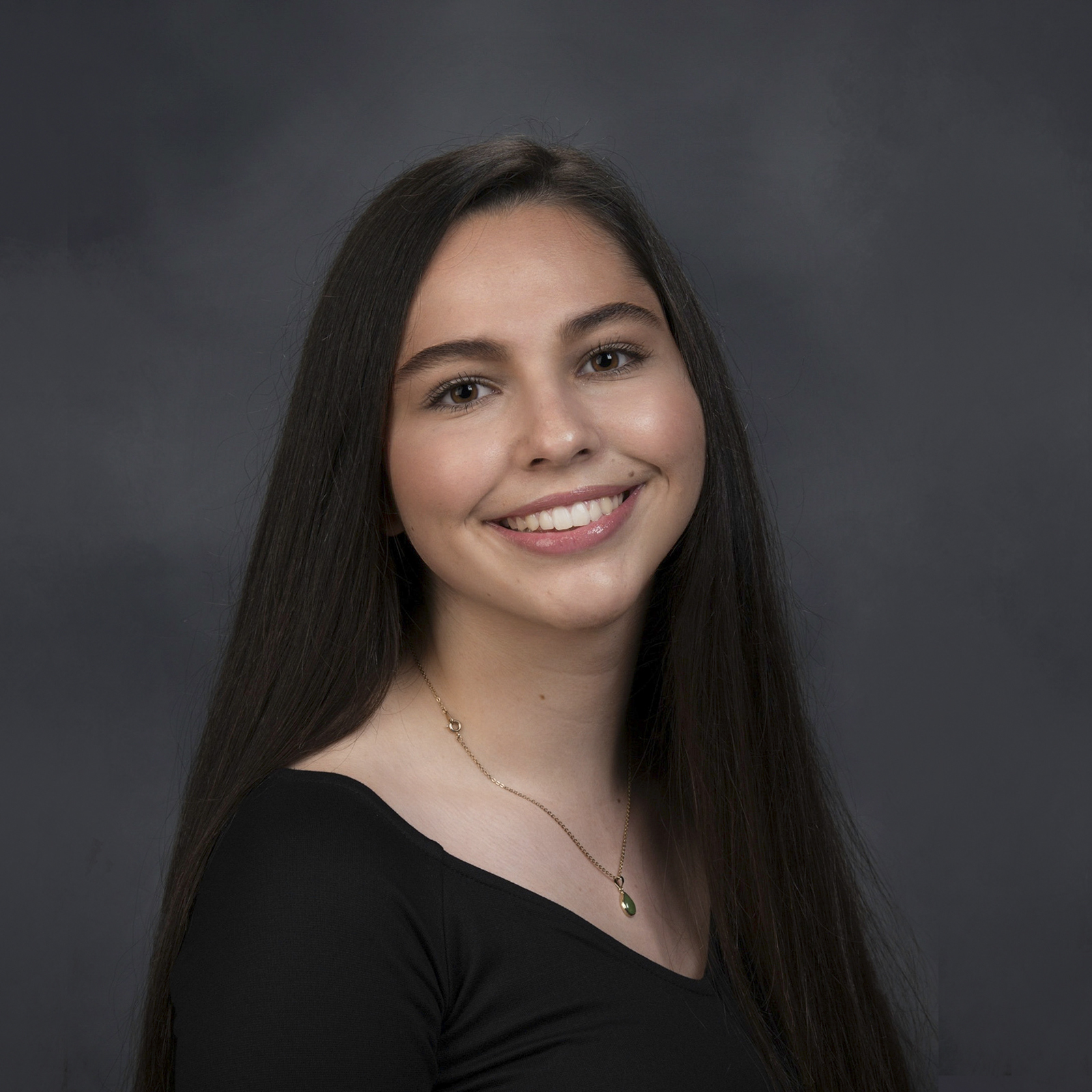 Lev Ricanati has clocked at least 30 hours on the lawn by Janss Steps since March, handing out $10 of free credit to students who download a new app called Zage.
Zage is a contactless mobile payment app that was launched in Princeton, New Jersey, last year by co-founders Ryan Ozminkowski and Arsh Shah Dilbagi.
In December, the founders expanded to Westwood, where Ozminkowski worked after graduating from Princeton University in 2019. Ozminkowski said Westwood was an ideal location because it is a college town with a high concentration of small businesses.
The app gives a 5% to 20% discount to customers with every purchase and circumvents credit card fees for businesses. Users can currently pay with Zage at a limited number of Westwood businesses, including dipnmix, Prince of Venice, Enzo's Pizzeria and Ichi Tea and Sushi, as well as the delivery service, Duffl, which the app is partnered with.
The co-founders started the app to help struggling small businesses near their alma mater, Ozminkowski said. These businesses are disproportionately impacted by credit card fees because they conduct many small ticket transactions, he added.
Ricanati, Zage's operations manager, met Ozminkowski when they worked together in the summer of 2019. After seeing Ozminkowski promote Zage on social media, he reached out to learn more. Ricanati said he was blown away by the concept of Zage during their conversation about the app.
"Students really understand the plight of local businesses. They understand that they're struggling and they're willing to adopt new technologies to help out their local business," Ricanati said.
Arnav Mathur, a third-year computer science student, said he would use the app more often if it expands to some of his other favorite Westwood Village businesses. Until then, Mathur said the limited number of restaurants available on the app makes the choice of where to order dinner much easier.
"The fact that I could save money on my purchases is always, always welcome," Mathur said.
Offering students near Janss Steps money incentives is just one of many marketing strategies that Zage is using to get the word out about their app. Signs are also posted outside of their partnered stores with QR codes to sign up for Zage and receive $10 toward one's next purchase at the shop.
The Zage team also hosted a happy hour at Prince of Venice where customers received $15 to support the restaurant. More than 70 people attended the event, Ricanati said.
The Zage team constantly talks about building community, Ricanatti added. He felt their ideas were coming to fruition as he watched attendees laughing and sharing food on the patio at the Prince of Venice event.
"We have got something big here that can help everyone," he said.
Another benefit of Zage is that it eliminates credit fees for small businesses, incentivizing them to use the app, Ozminkowski said.
"If you go to your normal coffee shop and you spend $4 on a cup of coffee, that shop's probably paying about 2.9% plus 30 cents on that transaction," Ozminkowski said. "That 30 cents on like a $4 or $5 cup of coffee or a $5 slice of pizza is insane."
Enrico Bortoluzzi, the general manager of operations at the Prince of Venice, said he has seen the app rise in popularity since he first partnered with Zage in March. Every week, more people use Zage to pay at his restaurant, he added.
"These are strange times right now, and not having as many people coming in as you want in a regular year, you see this difference because you don't sell much," Bortoluzzi said.
Sage Bitter, the head of Zage's growth and operations department at UCLA, said she joined Zage to help local businesses in Westwood.
"What I like about it is that you are helping support this Westwood community that we're all a part of through helping your small businesses out," the fourth-year international development studies student said.
UCLA pushes for community advocacy, Bitter said, so using Zage is a way for students to put their money where their mouth is.
"I think (Zage) opens a lot of different doors and pathways to changing the way that we patronize businesses and think about our role as consumers," Bitter said.