Opinion: Palestinian studies minor would educate students on territory's history, culture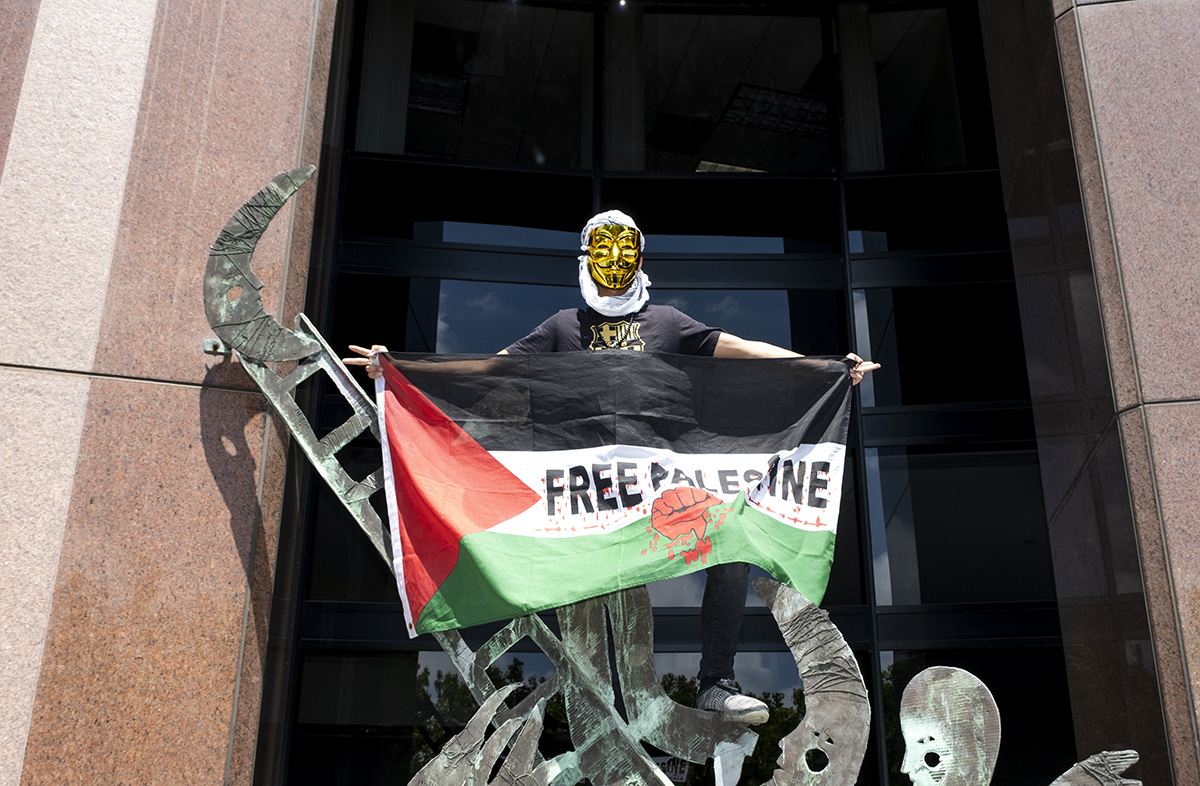 A Palestinian studies minor would not only provide a perspective on human rights issues and colonialism but also go beyond to center the rich history and culture of the area. (Antonio Martinez/Daily Bruin)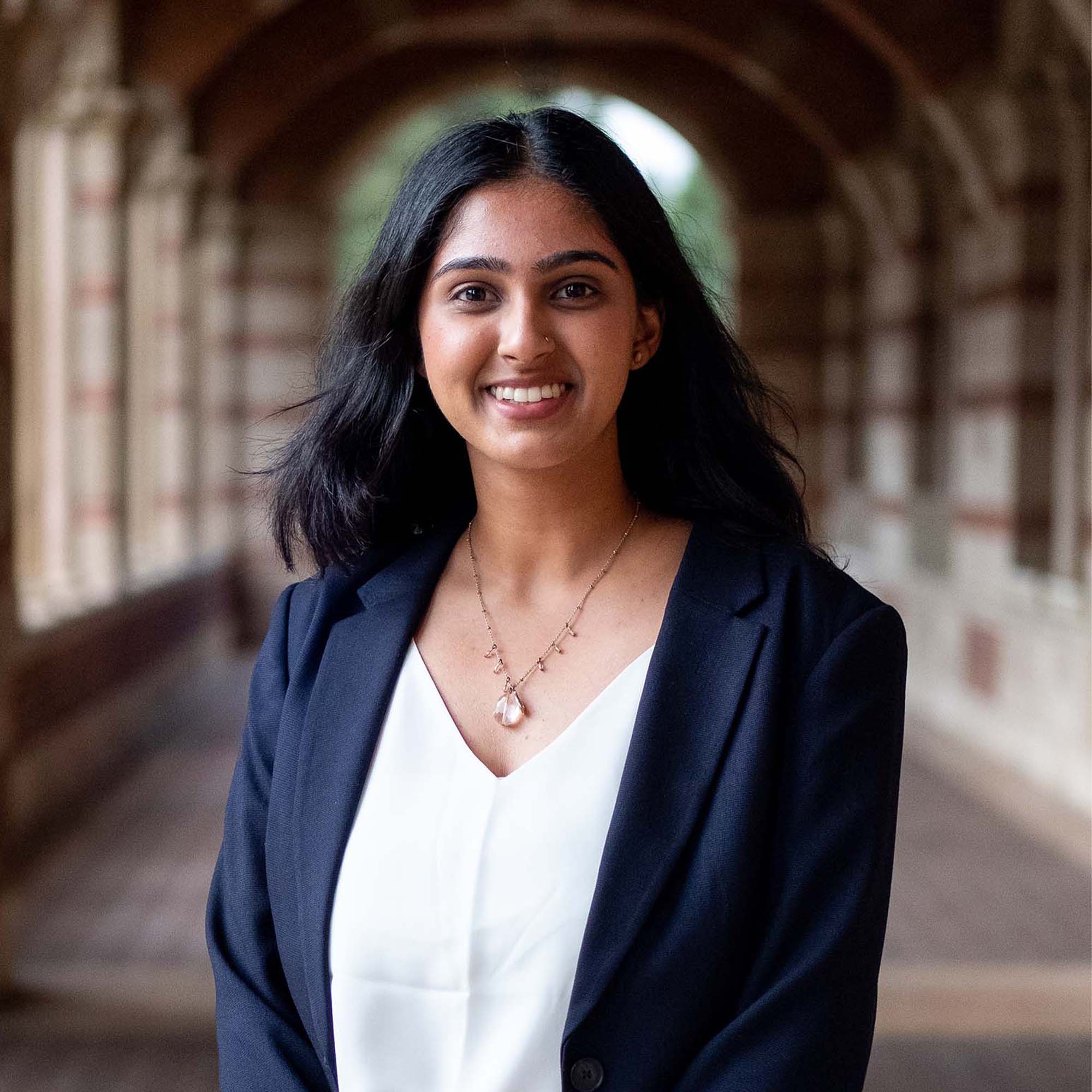 Eleven days of violence. At least 243 Palestinian lives and 13 Israeli lives.
It's hard to ignore the mass casualties following the most recent crisis in the Middle East. As members of a community built on the voices and experiences of students around the world, Bruins have an obligation to educate themselves on Israel's occupation of Palestinian territories – an occupation that is built on dispossession and illegal settlements, according to Amnesty International.
Violence in Israel and Palestinian territories dates back to 1948 when the state of Israel was created.
It's no secret this violence hasn't subsided. Though Israel and Palestinian militant group Hamas entered a ceasefire agreement May 21, tensions continue to flare.
The era of social media makes it hard to escape misinformation when it comes to international affairs. Engaging with issues through academia can provide a factual, coherent understanding of situations with an opportunity to discuss and debate concerns.
In order to facilitate this dialogue, UCLA must establish a Palestinian studies minor. It's an opportunity for students to explore a vibrant area with a deep history.
For Avery Weinman, a graduate student, studying the history between Israel and Palestinian territories has not only provided a clearer picture of the situation but has also humanized those involved.
"When it comes to Israel-Palestine, this isn't checkers and it's not even chess, it's more like a series of ever-shifting Rubik's Cubes," Weinman said in an emailed statement. "It takes a lot of careful attention to nuance and macroscopic historical background knowledge to arrange these Rubik's Cubes into a decipherable pattern."
Undoubtedly, UCLA should provide a fair portrayal of the history between Israel and Palestinian territories. But a centralized minor about Palestine would offer a path for students to engage with its various issues, including human rights and colonialism.
For Farhana El Taha, a fourth-year anthropology student, it would also be an opportunity for non-Palestinian students to properly educate themselves. El Taha added that the university administration has to make a conscious effort to implement plans and not just voice passive support for minority groups.
"All (administration does) is talk, that's the problem. … They can say they're in solidarity, but do they really mean it?" El Taha said. "Once they take that initiative to say something, … they should back that as well."
It should be the responsibility of educational institutions to provide materials for students to stay informed. This includes resources that discuss the human rights violations by Israel Prime Minister Benjamin Netanyahu and his government. If it isn't enough that the Human Rights Watch labeled Israel as an apartheid state, then prominent Israeli human rights groups, such as B'Tselem, have as well.
A Palestinian studies minor would be a platform for UCLA to uphold its obligation to inform. It's a responsibility of enormous magnitude, but it's one the university doesn't seem to be taking seriously.
A third-year public affairs student who requested anonymity because of fear of retaliation said the United States' education system fails to do an adequate job of covering Palestine.
"The American system and society tries to purposefully overcomplicate what's happening in Palestine to make it seem like there are both sides. There are no two sides in this case," the public affairs student said. "I think the American education system does a good job of doing what it usually does, which is side with the settler."
But it's important to recognize that UCLA's Israel studies department does encapsulate Palestinian voices. Dov Waxman, the chair of Israel studies, said it's imperative to educate students about Palestinian territories when discussing Israel.
"Israel studies doesn't exclude Palestinian voices," Waxman said. "I'm certainly somebody who believes that if you teach (someone) about contemporary Israel, … you have to include Palestine."
However, the Israel studies minor doesn't directly include any classes that center Palestinian issues.
Although courses on Zionism and the history of the Middle East, such as History 109B: "History of Israeli-Palestinian Conflict, 1881 to Present," help develop an understanding of the conflict, a lackluster diversity of coursework fails to do justice to the rich history and culture of the area. From trade during the Bronze Age to the Ottoman conquest, Palestinian history offers much to learn from. A Palestinian studies minor would allow for a holistic and centralized view of Palestine.
It's also important for Bruins to understand Palestinians beyond numbers and historical events.
When Palestinians are in the news, it's more likely than not to center violence and bloodshed. But focusing solely on tragedy isn't adequate – their unique traditions and identities need to be understood as well.
"We always talk about Palestine, as the struggle, and all these dark terms, … but at the same time, Palestine is more than just the struggle," the public affairs student said. "The art, the music, food, all of that all of is connected to the (Palestinian) resistance."
Creating a Palestinian studies minor is the first step toward recognizing and amplifying voices that aren't heard on our campus. UCLA has already implemented a new Central American studies minor this quarter. Following that up with Palestinian studies is well within reach for administrators.
But most of all, it's essential. For a university whose mission is to promote knowledge for the "betterment of our global society," furthering educational efforts on issues of oppression should be a top priority.
The road ahead is a long one, and a better collective understanding of Palestinian history and will for change may just be the catalyst for change.
It's up to institutions like UCLA to foster that.
Panchapakesan is the 2022-2023 assistant Quad editor. She is a third-year international development studies and statistics student. She was also a Quad contributor from 2020-2022.
Panchapakesan is the 2022-2023 assistant Quad editor. She is a third-year international development studies and statistics student. She was also a Quad contributor from 2020-2022.