Opinion: Essential workers deserve continued, increased support after pandemic is over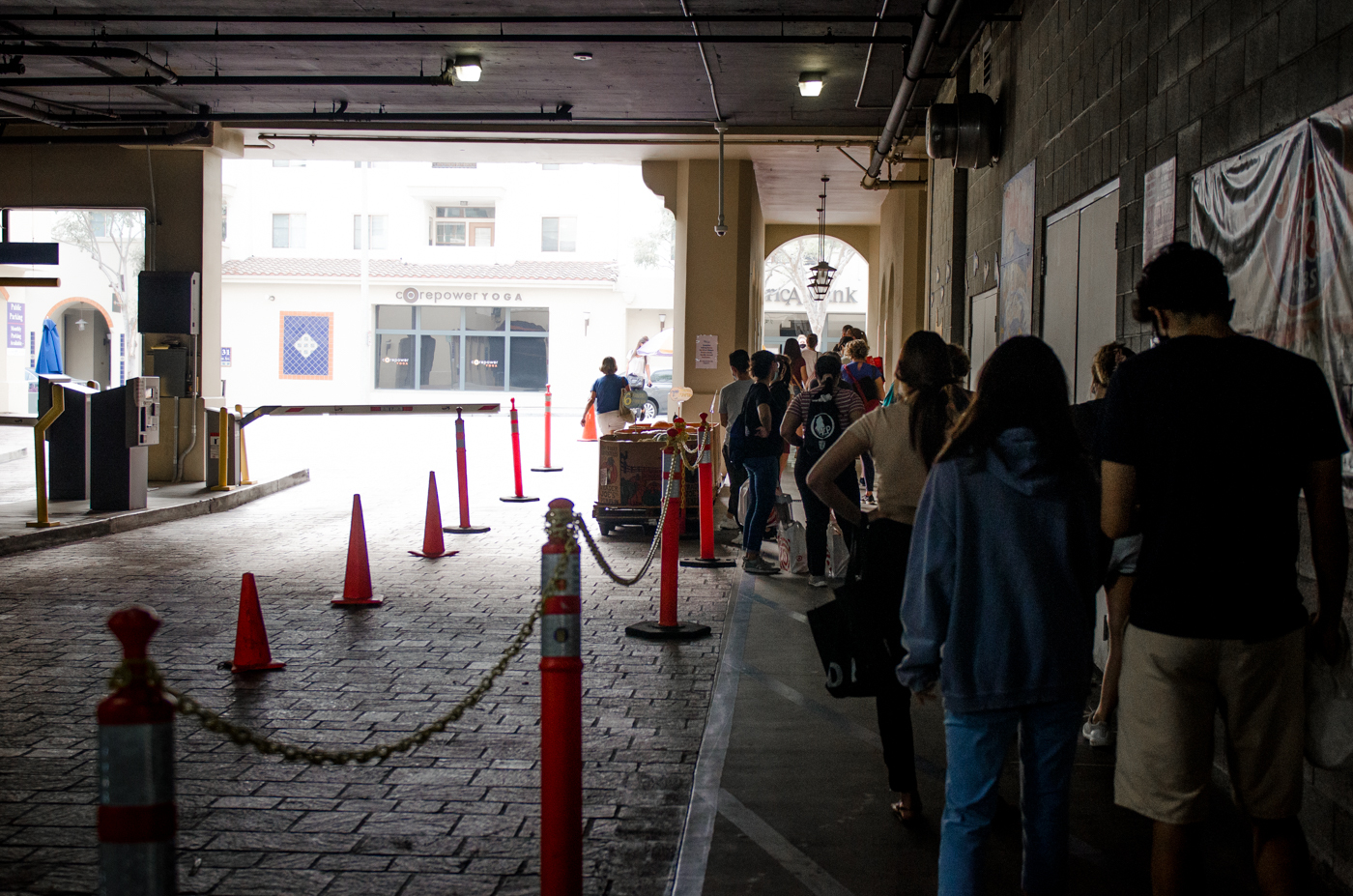 Our appreciation for essential workers should extend beyond the pandemic. This can come in the form of fair compensation and basic labor protections. (Kanishka Mehra/Photo editor)
This post was updated May 31 at 6:15 p.m.
Essential workers have been the glue holding us together as the world has seemingly fallen apart.
They made sure the nation was taken care of, yet they were left without the resources to adequately take care of themselves.
Since March 2020, essential laborers across the country have continued going to work while the rest of us have stayed home. And while we've hosted symbolic celebrations of frontline workers – especially those in health care – those same workers don't have equitable protections.
Essential workers include much more than nurses and doctors. Anyone from grocery clerks to delivery people, teachers, city workers and restaurant staff – in other words, anyone whose job cannot be done from home – falls under this umbrella.
The COVID-19 pandemic revealed just how much we rely on essential workers, who were "essential" far before the government categorized them as such. As we move into the new normal, we cannot pretend to appreciate essential workers through symbolic means while refusing to tangibly support them.
Our appreciation can come in many forms, but at the top of the list should be providing workers protective equipment and adequate compensation for their everyday service – rather than just a pat on the back.
Third-year political science student Lucy Stronach works at a grocery store in the Los Angeles area and said that while she noticed praise for health care workers, she felt very unsupported by her customers.
"I would say 90% of people didn't really care to realize what we were doing or that we were risking a lot to be working," she said. "A lot of people came in without a mask and would argue (with us)."
Unfortunately, her story isn't unique.
Third-year physiological science student Kate Swertfager said her mom is a school teacher and was asked to return to school in August, far before being offered a vaccine.
She said her mother struggled with the transition because accepting the risk of exposure wasn't her choice to make – it was the school district's.
And on top of having to deal with poor protections, essential workers are often poorly compensated.
In 2018, around 22.3 million U.S. workers were classified as essential yet earned a median wage of less than $15 per hour. Today, essential workers likely make up over half of all workers who earn this low wage.
Thegap between the support essential workers give us and the support we give them is infuriating. Though we consider them essential, we treat them as dispensable.
Assistant professor of social welfare Brian Keum said he thinks job security for essential workers should be a top priority.
And he's right. Unemployment for low-wage workers shot up to 21% during the pandemic.
Keum added that the government should also guarantee essential workers are given the appropriate monetary, health care and psychological support for the physical and emotional toll of working through a pandemic.
Because not only are workers denied fair wages and resources, but they also live with the constant fear that they can lose their jobs at any moment.
Plus, the stress goes beyond money and resources. More than half of essential workers say they rely on unhealthy habits to cope with working through a pandemic, and around one-third say their mental health has declined.
And in true American fashion, racial inequities are also at play.
People of color make up about half of the food and agriculture workers in the country, and on average this sector earns the lowest salary at a median wage of $13.12 per hour.
"There's a lot of value alignment that needs to happen in our society," said professor of social welfare and department chair Laura Abrams. "Especially when we look at the disparities that have been laid bare due to COVID."
To be fair, essential workers' sacrifices haven't gone entirely unnoticed. Streets were littered with "Thank you, frontline workers" signs, and Instagram was flooded with infographics praising the risks taken by Trader Joe's employees.
This recognition of blue-collar professions is something rarely seen before, and the praise should absolutely continue.
But without real action, it's all performative.
And sure, the notion that individuals are responsible for systemic problems is unfair. After all, most of us are not CEOs or politicians.
However, that's no excuse to do nothing. A small yet profound first step can begin with making room for empathy.
Empathy in the way we treat grocery store workers. Empathy in the way we tip delivery people. Empathy in the way we listen to the stories of the people around us, in the way we stand up for a waiter when someone else refuses to wear a mask, in the way we vote and advocate for social change.
Empathy in the way we act daily – beyond just hanging a sign or reposting an Instagram post.
Because essential workers are just that – essential. As we enter the new normal, we must start treating them as such, in both words and actions.
Weinerth is an Opinion columnist.
Weinerth is an Opinion columnist.