UCLA students protest CPO administrative oversight, lack of budget transparency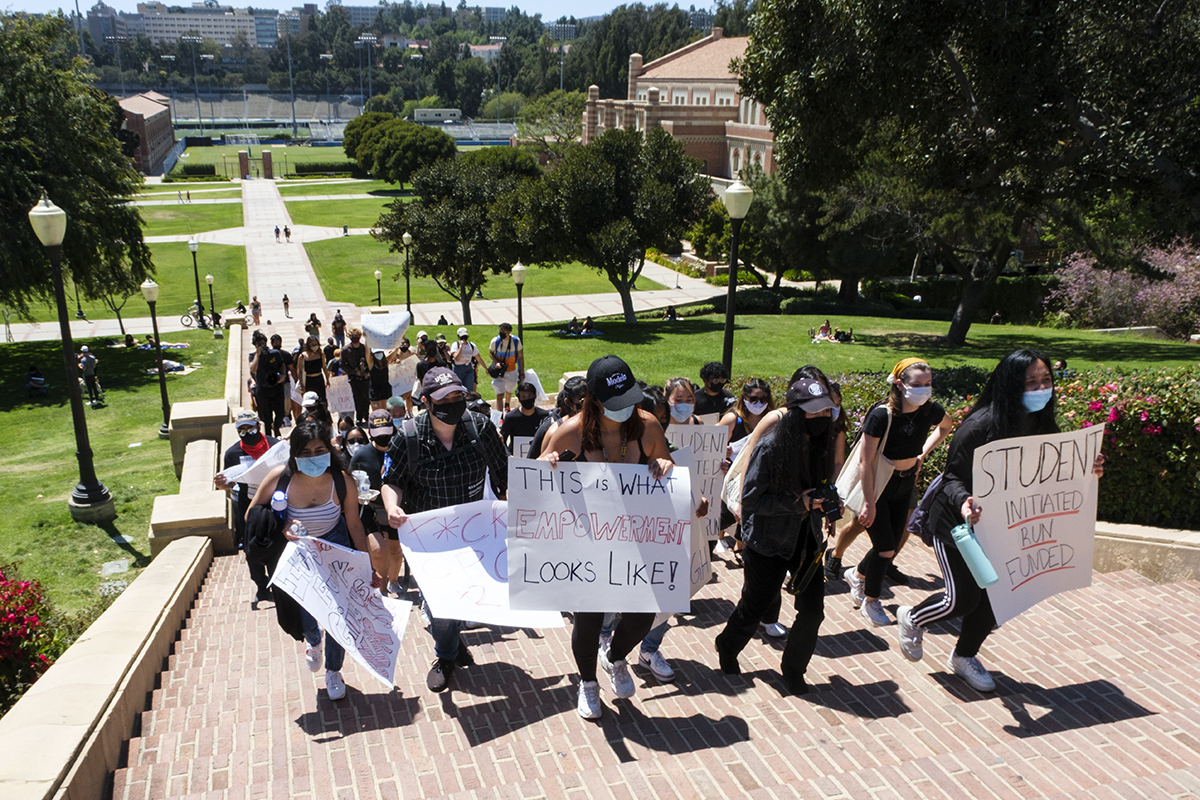 UCLA students gathered on Monday to protest against the current administration of the Community Programs Office. (Antonio Martinez/Daily Bruin)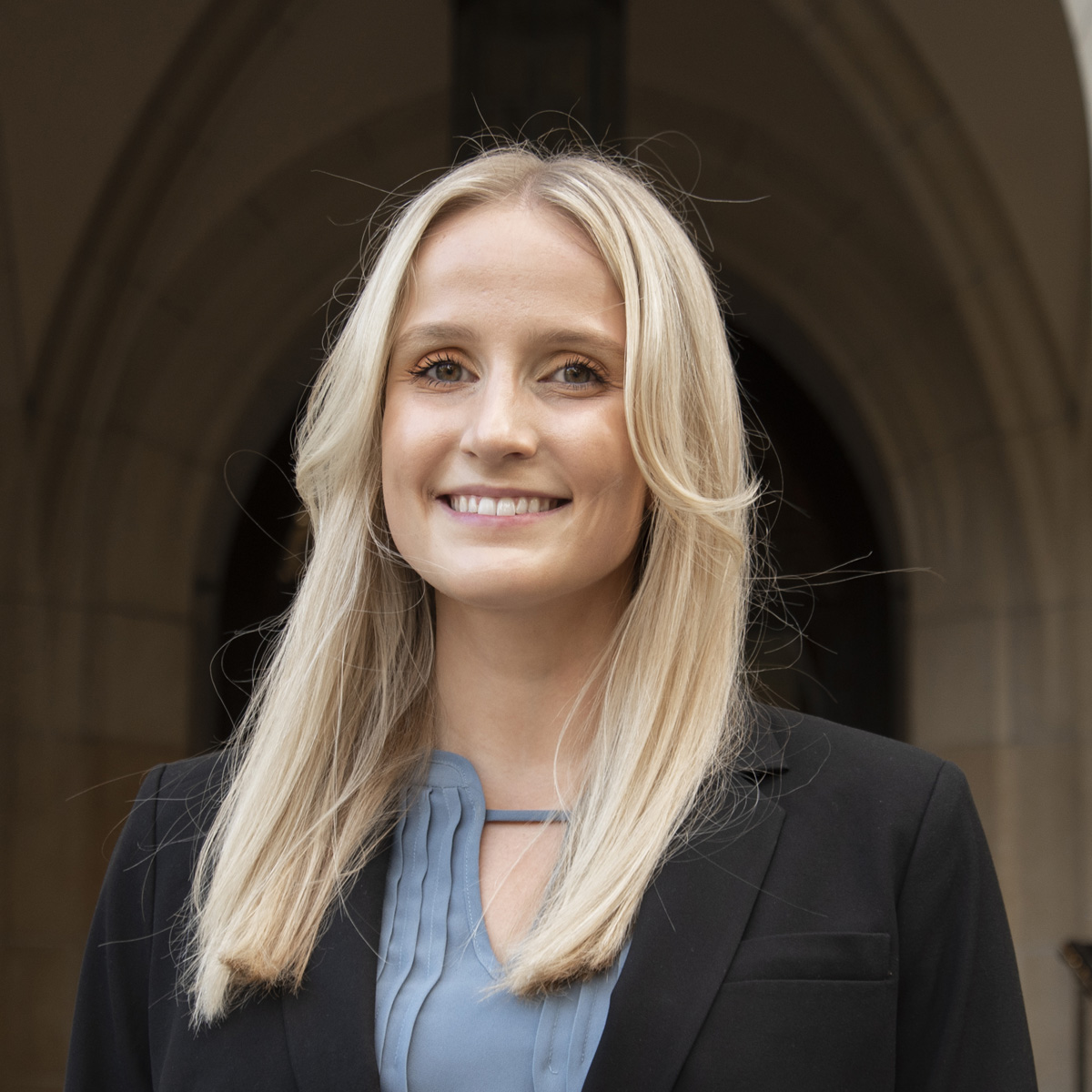 This post was updated May 31 at 12:41 p.m.
Dozens gathered on campus Monday to protest against a UCLA administrative office, calling for UCLA to return control of student-funded and student-run outreach programs to students.
The Mother Organizations coalition held the in-person demonstration against the current administration of the Community Programs Office. The CPO, which is housed under UCLA Student Affairs, currently oversees these programs.
Students voiced their concerns about administrative oversight in the programs' hiring processes – programs which are funded by student fees, according to a press release. The protest also addressed a lack of transparency in records for more than $1 million in student fees and an allegedly hostile work environment for student leaders.
The Mother Organizations coalition, housed at the Community Programs Office, represents and advocates for underrepresented students at UCLA. The coalition includes MEChA, Samahang Pilipino and the Vietnamese Student Union, among others.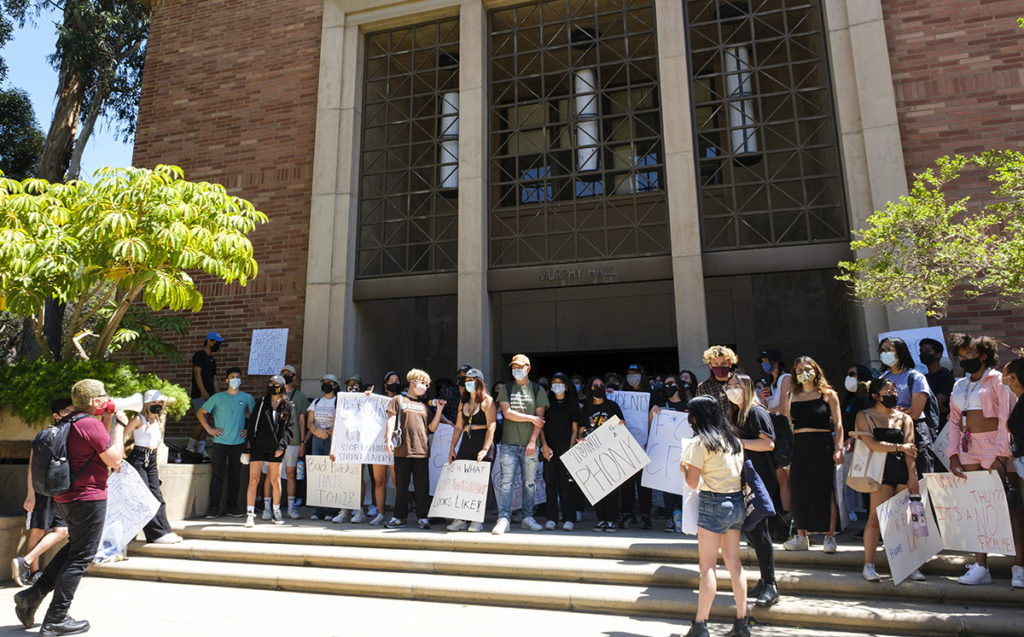 "UCLA leaders are aware of the protest, and are reviewing a set of demands made in a related letter," Bill Kisliuk, a UCLA spokesperson, said in a written statement. "(CPO) hopes to work with concerned students on to resolve any issues."
CPO spends more than $1.2 million each year, but administrators have refused to provide student leaders with itemized budgets over the last five years, said Maxine Dimalanta, the chairpersonof the Student Initiated Outreach Committee. The SIOC is a student-run committee housed within the CPO.
Campus Retention Committee and SIOC members used to directly control all of their committees' budgets, but because of budget structure changes from 2009 to 2017, the committees now control about half of their respective budgets.
Detailed budget reports for the CRC and SIOC – two CPO committees – are unavailable to the public, including members of the committees themselves.
[Related link: Past restructurings of 2 CPO committees' budgets leave student leaders in the dark]
"Over the last 15 years, there've been administrators in the Community Programs Office that have slowly stripped student autonomy from student-initiated, student-funded and student-run programs," said Dimalanta, who is a third-year education and social transformation student.
Demonstrators were protesting to reaffirm student autonomy in CPO, said Josephine Flores, the president of Samahang Pilipino at UCLA and a fourth-year Asian American studies and psychology student. Flores said students were also speaking out against the neglect students allegedly faced over the past 10 years.
CPO's lack of support, transparency and communication has forced students to sacrifice their goals and mental health to run their CPO projects, said Christian Drake Hipe, the student project director of the Samahang Pilipino Education and Retention project.
"I love this community, (but) … frankly, I'm burnt out," Hipe said. "For those of you that are going to keep fighting for student power, don't ever let being a student be a weakness."
Dimalanta added full-time students and low-income students of color have allegedly been expected to work as many as 40 unpaid hours per week amid the pandemic.
Michelle Tran, the retention coordinator for the Southeast Asian Campus Learning Education and Retention project and a fourth-year human biology and society student, said she has allegedly been lied to, threatened, gaslit, manipulated and bullied by CPO administrators.
"I have witnessed breakdown after breakdown from burnt out, underpaid student staff. CPO puts so much pressure on student staff to do their damn job," Tran said.
Dimalanta said she would like to see the removal of CPO administrators, who she claims are responsible for the allegedly hostile work environment and lack of transparency.
"All UCLA staff are afforded due process in the face of complaints or grievances," Kisliuk said.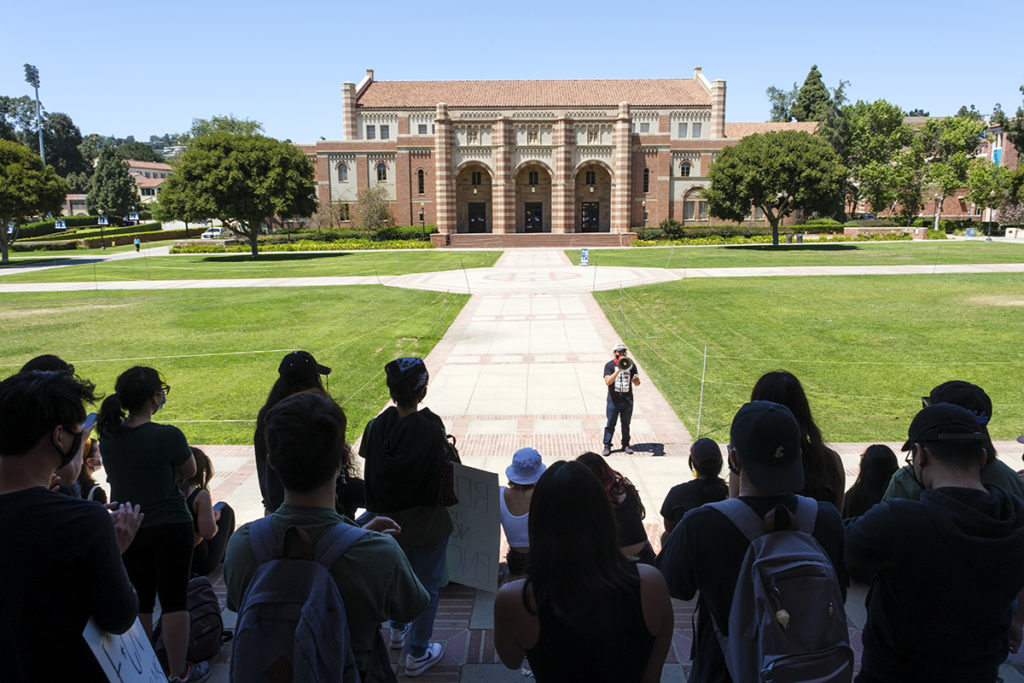 Dimalanta added that she wants CPO to establish a student-majority board of directors that would oversee the organization by ensuring that students control hiring and funds.
"All the administrators are complacent in what we've been saying is institutional violence against our communities," Dimalanta said. "We've seen a lot of kids broken down. … It's all to keep this power dynamic in place."
Flores said CPO infringes on students' autonomy over their CPO projects. Flores said she would also like to see the removal of current administrators and an immediate restructuring of the CPO so students have a majority of the directorship positions.
Hipe, who is also a fourth-year human biology and society student, said students – not CPO administrators – should control student-run retention and outreach programs. He added that no administrator would understand the needs of students better than the students themselves.
"What does it say about a department whose job is to serve students of color … when these communities feel unsafe under them? CPO is not a safe place," Hipe said.
Kovach was the 2021-2022 assistant News editor for the campus politics beat. She was previously a contributor for The Stack. Kovach was a fourth-year global studies student at UCLA.
Kovach was the 2021-2022 assistant News editor for the campus politics beat. She was previously a contributor for The Stack. Kovach was a fourth-year global studies student at UCLA.