Officer Evaluation: Promise Ogunleye, Cultural Affairs Commissioner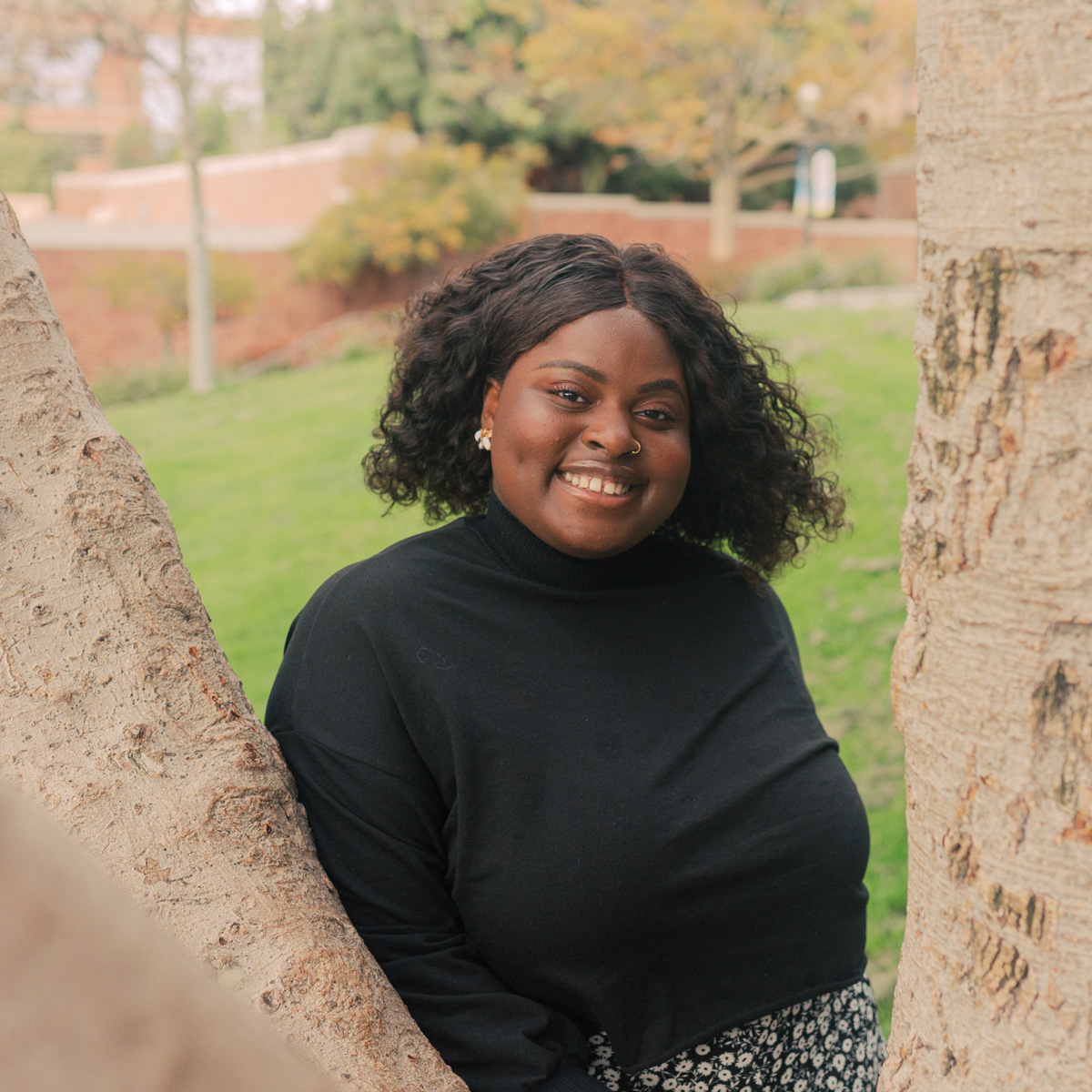 (Courtesy of Promise Ogunleye)
Platforms/goals: Excellent

Promise Ogunleye started out the year with a fierce dedication to providing students safe spaces on campuses. She wanted to make funding for cultural events more accessible to student groups and strove to utilize space to support activist efforts. Moreover, her relentless commitment to advocating for funding for the Black Resource Center was illustrative of her commitment to supporting marginalized students on campus.
Platform execution: Excellent
Though many of Ogunleye's space-related goals were originally written in reference to physical spaces on campus, she effectively navigated CAC's transition to the virtual world and was able to create safe spaces there. Beyond setting her organization up for success during the pandemic, she and her chairs were also able to solicit community feedback and expand the guidelines for the Arts Restoring Community Fund. She also took additional steps to make sure CAC was reaching students at home, such as hosting virtual mental health talks between students and mental health professionals, creating programming around self-care and ensuring students could still access art and culture events remotely.
Engagement: Excellent
It's clear that Ogunleye was constantly thinking about the diverse needs of Bruins, and she took strong steps to fill those needs to the best of her and her office's ability. From co-organizing Bruin Bash and the Enormous Activities Fair with the Campus Events commission to ensure students could find a virtual community, to making CAC applications have a rolling deadline for increased accessibility, the board commends Ogunleye for her innovative and compassionate approach.
Transparency: Excellent
In terms of CAC content, Ogunleye made sure that all social media posts had alternative text, video content had subtitles and graphics were legible. To reach the student body, Ogunleye put a stronger emphasis on marketing CAC events through social media. All funding allocations were available to students via public USAC agendas.
What the officer wishes they could've done
Ogunleye said she wishes she'd been able to provide even greater support for activists. She also wanted to be more involved with advocating for the Black Resource Center. Though the pandemic forced Ogunleye to modify her original plans to allocate organizing space to activists, the board is confident that Ogunleye will be able to make up for lost time on campus and continue providing students crucial support during her second term as CAC.