UCLA women's tennis players reach NCAA individual quarterfinals to end season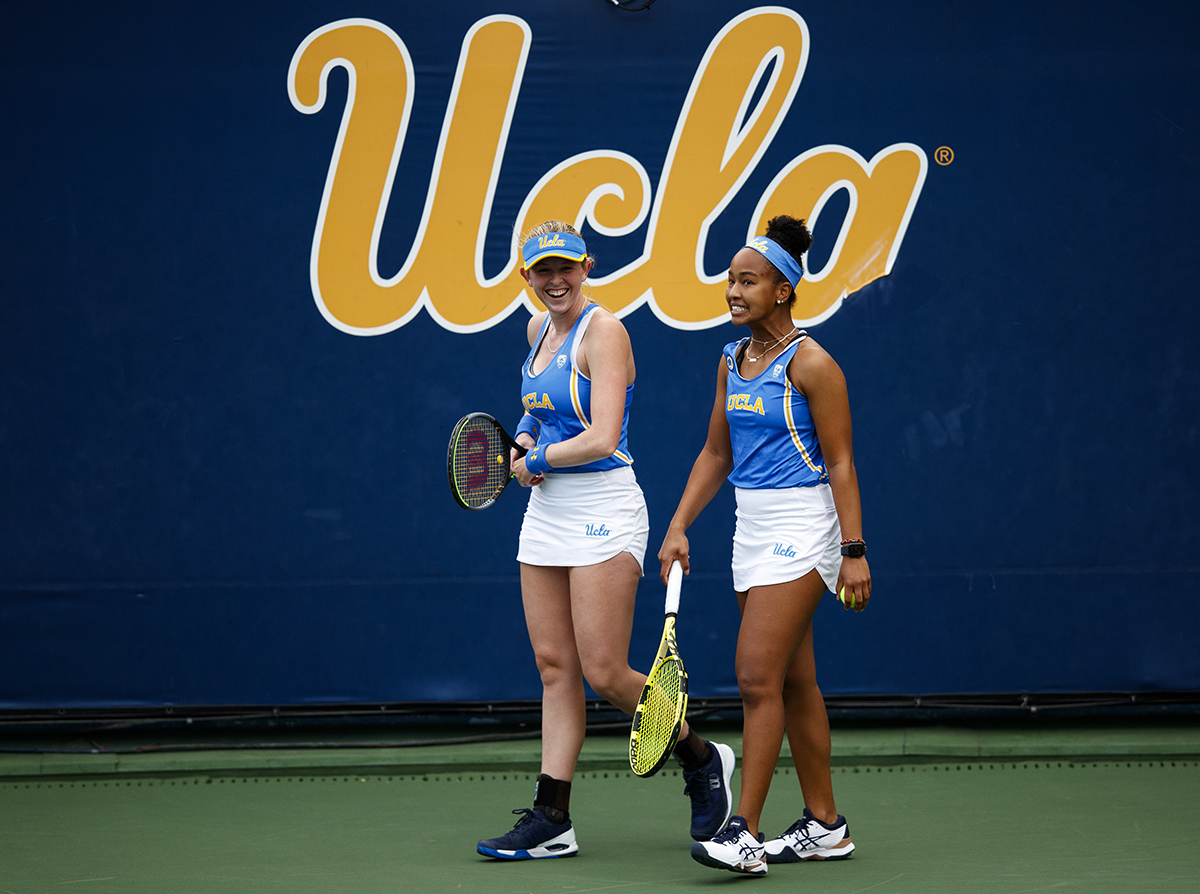 Graduate student Jada Hart and junior Elysia Bolton earned All-American status for the fourth and third times, respectively, with their victory in the Round of 16 of the NCAA doubles and singles tournament this past week, where three UCLA women's tennis players competed for individual titles. (Andy Bao/Daily Bruin staff)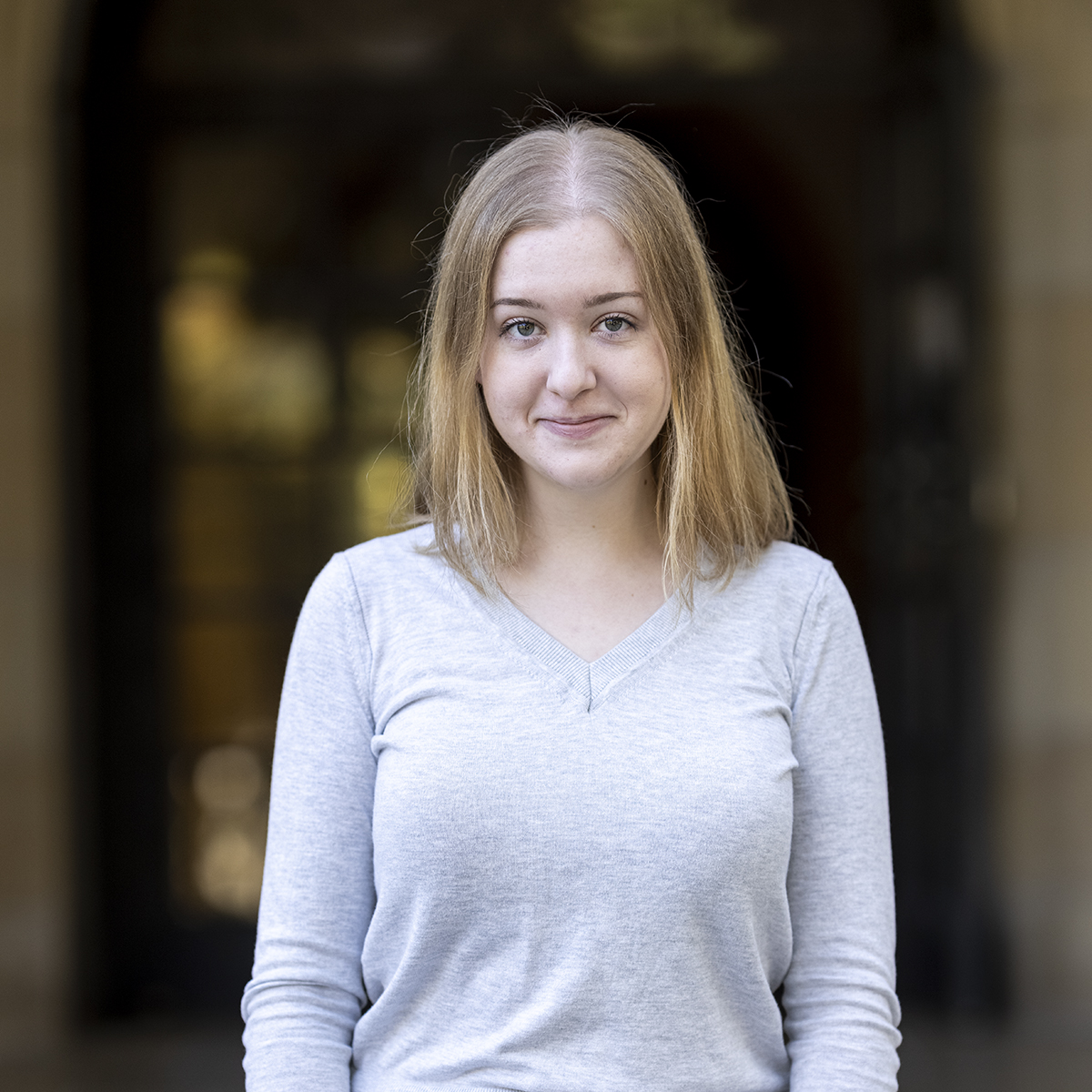 This post was updated May 31 at 8:08 p.m.
With the opportunity to earn individual crowns, three Bruins met the same fate as their team in NCAA tournament play.
After falling to No. 5 seed Pepperdine in the quarterfinals, No. 4 seed UCLA women's tennis (22-5, 10-0 Pac-12) sent three players to compete in the NCAA singles and doubles tournament in Orlando, Florida. Sophomore Abbey Forbes and graduate student Jada Hart represented the Bruins in the singles competition, and Hart teamed up with junior Elysia Bolton in doubles.
While Hart was eliminated in the first round of singles play, both Forbes and the doubles pairing of Hart and Bolton made it to the respective quarterfinals of their brackets before meeting their match and ending the Bruins' final run of the 2021 season.
Forbes, the No. 7 seed in the singles bracket, kicked off her tournament run with three consecutive straight-set wins. The Pac-12 Singles Player of the Year said having the experience of the team tournament helped her adjust to the climate of the NCAAs.
"I had a week under my belt of playing in the heat and I was feeling really confident in my game," Forbes said. "I really feel like I peaked here like I wanted to, and I'm really proud of myself for sticking through and fighting even though I was tired."
While Forbes' first three opponents were unseeded in the singles competition, her quarterfinal opponent, Estela Perez-Somarriba of Miami, was both the No. 2 seed and the reigning NCAA singles champion.
Perez-Somarriba took a 4-0 lead in set one, however, Forbes rallied to tie the score and eventually earned a 7-5 win. In set two, the sophomore accrued a 5-0 advantage over her in-state opponent, but Perez-Somarriba took the last seven games to claim the win in set two, as well as a 6-3 decision in set three for the match win.
"She definitely had experience over me," Forbes said. "I really have full faith in myself that I went out there and fought as hard as I could, and I left it all out there so I'm OK with how it went. Obviously I wanted to win, and I did set myself up to do that, but she's a great competitor herself and I have to give her credit. When it came to the big moments, she stepped up and played very well."
While Forbes fell to the Miami senior in singles, Hart and Bolton kicked off their doubles run with a victory over Perez-Somarriba and her partner Isabella Pfennig, a 6-3, 6-3 result in the Round of 32.
The preseason No. 1 doubles pair in the nation, who entered the doubles competition unseeded, faced a more daunting task in their second matchup with No. 1 seed Akvilė Paražinskaitė and Fiona Arrese of Kentucky. The Bruin duo managed a 6-3, 6-2 upset to advance to the quarterfinals, the furthest round the pair was able to reach in their three seasons playing in the doubles competition.
"We played really well," Hart said. "We just played pretty aggressive as a tandem and didn't give them any opportunities to get back into the match. We stayed on top of them from the beginning to the end which is something that we were happy about."
With the victory over Paražinskaitė and Arrese, Hart and Bolton both received All-American status for the fourth and third times, respectively.
The team faced unseeded Alana Smith and Anna Rogers of North Carolina State in the quarterfinals. In a first set characterized by a series of breaks that forced a tiebreaker, Smith and Rogers edged out a 7-6(4) win. The same victors also prevailed in set two, with the Wolfpack pair taking a 6-3 victory to advance to the semifinals and put an end to the Bruins' 2021 season.
Despite losing in her final match as a Bruin, Hart said she was glad to have one last chance to play with Bolton and make a run in the doubles tournament together.
"It was a great experience being able to have one last chance playing with Elysia," Hart said. "She's been a great partner these past two and a half years. I've been very lucky to have played with her and just share the court with her. … We obviously would have loved to go all the way, but it was overall a good week for us with the amount of matches we weren't able to play this year, so I'm happy with what we were able to do with the tournament matches we've had."
Simons is the 2022-2023 managing editor. She was previously an assistant Sports editor on the baseball, women's tennis, men's tennis, swim and dive and rowing beats and a reporter on the baseball and women's tennis beats.
Simons is the 2022-2023 managing editor. She was previously an assistant Sports editor on the baseball, women's tennis, men's tennis, swim and dive and rowing beats and a reporter on the baseball and women's tennis beats.