UCLA baseball hopes to finish final series strong ahead of postseason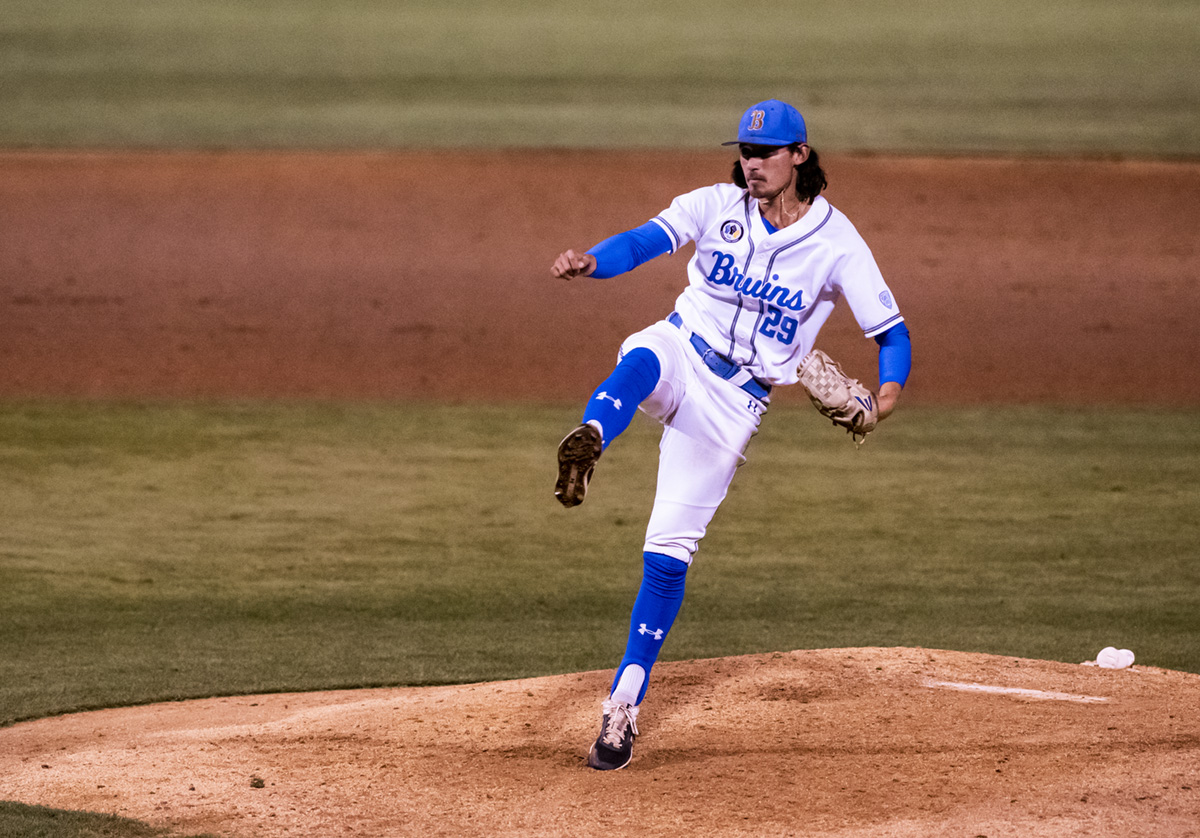 Senior right-hander Michael Townsend has made 33 appearances out of the bullpen for UCLA baseball in 2021, tying for the most in the nation. (Antonio Martinez/Daily Bruin)
Baseball
---
No. 21 Arizona State
Thursday, 6 p.m.
Phoenix
ESPN2
---
No. 21 Arizona State
Friday, 6 p.m.
Phoenix
Pac-12 Networks
---
No. 21 Arizona State
Saturday, 1 p.m.
Phoenix
Pac-12 Networks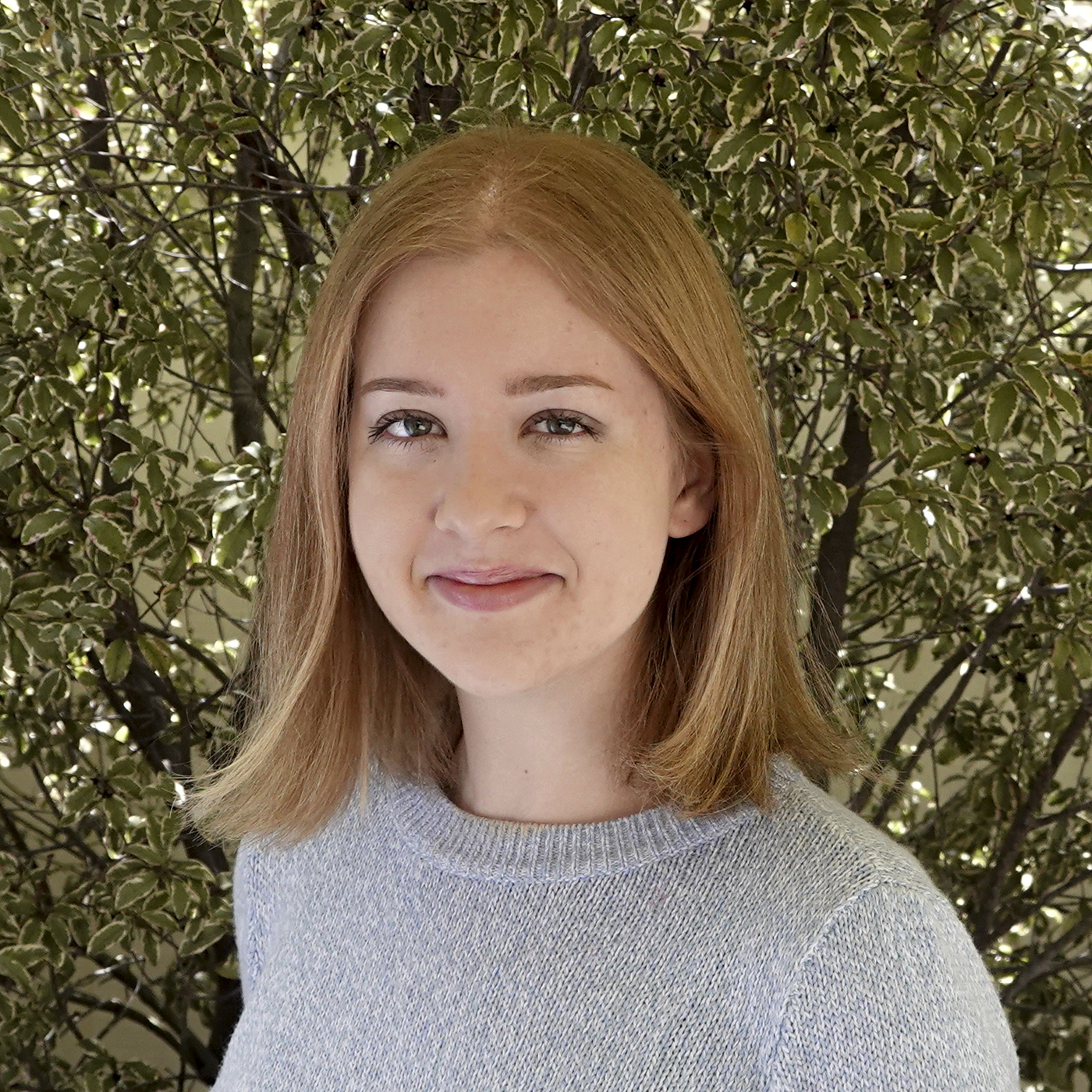 The Bruins are down to their last shot to prepare for the postseason.
For its last series of the season, UCLA baseball (32-18, 15-12 Pac-12) will travel to Phoenix for a three-game set against No. 21 Arizona State (32-17, 16-11). Fifty games into the 2021 season, the Bruins will have one final opportunity to clinch a high seed in the NCAA playoffs.
"The big thing this weekend is just going to be momentum, using this weekend to really get together as a team and play together and try to be our best going into playoffs," said freshman infielder Kyle Karros. "Hopefully, (we) get a series win or a sweep, so we can use that momentum going into playoffs."
UCLA holds an 11-9 record on the road this season, with two series wins away from Westwood compared to a 21-9 record with three series wins at Jackie Robinson Stadium and two split-venue victories. Arizona State boasts a similar split, with a 22-8 home record and a 10-9 mark away from home. The Bruins are 23-31 against the Sun Devils since 1999 and have won 12 times in 30 tries at their stadium.
Arizona State enters the series riding a five-series winning streak, including beating California twice in Berkeley three weeks ago. The Golden Bears took two of three games from the Bruins in Westwood last weekend.
Earlier this month, the NCAA announced the 20 potential host sites for the tournament, none of which included Jackie Robinson Stadium. Coach John Savage said playing the last games of the season on the road will be advantageous heading into postseason play.
"If we're going to play in the postseason, we clearly are going to have to do it on the road," Savage said. "It's actually somewhat of a good precursor before postseason. We're going to play a tough spot, a tough opponent, the following weekend. We're going to be going somewhere (else), so it's good preparation."
The Bruins will stick to their standard weekend rotation of senior right-hander Zach Pettway and junior right-handers Sean Mullen and Jesse Bergin, all of whom, said Savage, faced challenges in their previous outings.
Pettway has allowed seven earned runs in each of his last two starts and currently owns a 5.12 ERA. Savage said UCLA's ace's having a good outing will be necessary for the series against Arizona State and that the senior has been working on repetition and increased velocity to prepare for his Thursday start.
Following the Bruins' starting arms, the skipper will have a variety of selections in his bullpen to send to the mound. Leading the pack in appearances for UCLA is senior right-hander Michael Townsend, whose 33 stints out of the bullpen this season are tied for highest in the nation. No other Bruin has surpassed the 30 mark, and only two – excluding Townsend – have appeared in at least half of the team's contests this season.
"It makes me feel special because it means they trust me to get the job done," Townsend said. "I love competing with all my teammates and just doing whatever I can to help the team win."
Along with similar season and conference records this season, UCLA and Arizona State hold nearly identical marks in their offensive statistics. The Bruins are currently slashing .286/.389/.442 compared to the Sun Devils' .289/.364/.460.
With the opportunity to bolster the blue and gold's offense over the weekend, redshirt sophomore first baseman JT Schwartz and junior shortstop Matt McLain are both nearing the end of their injury-related absences. As UCLA's two best hitters by on-base plus slugging, the addition of the pair back to the lineup may give the Bruins the extra edge needed to top the Sun Devils.
"We have to play well," Savage said. "If you have the chance to play in the postseason, you got to finish strong in the regular season. This is a tremendous challenge, and Arizona State's a hot team, and we've played a couple hot teams, with Washington State and Santa Barbara and now Cal and now Arizona State, so we've been in a lot of tough weekend series, so we're certainly prepared for this."
Simons is currently an assistant Sports editor on the baseball, women's tennis, men's tennis, swim and dive and rowing beats. She was previously a reporter on the baseball and women's tennis beats.
Simons is currently an assistant Sports editor on the baseball, women's tennis, men's tennis, swim and dive and rowing beats. She was previously a reporter on the baseball and women's tennis beats.