UCLA Center for the Study of Women honors Holly Mitchell as leader in feminism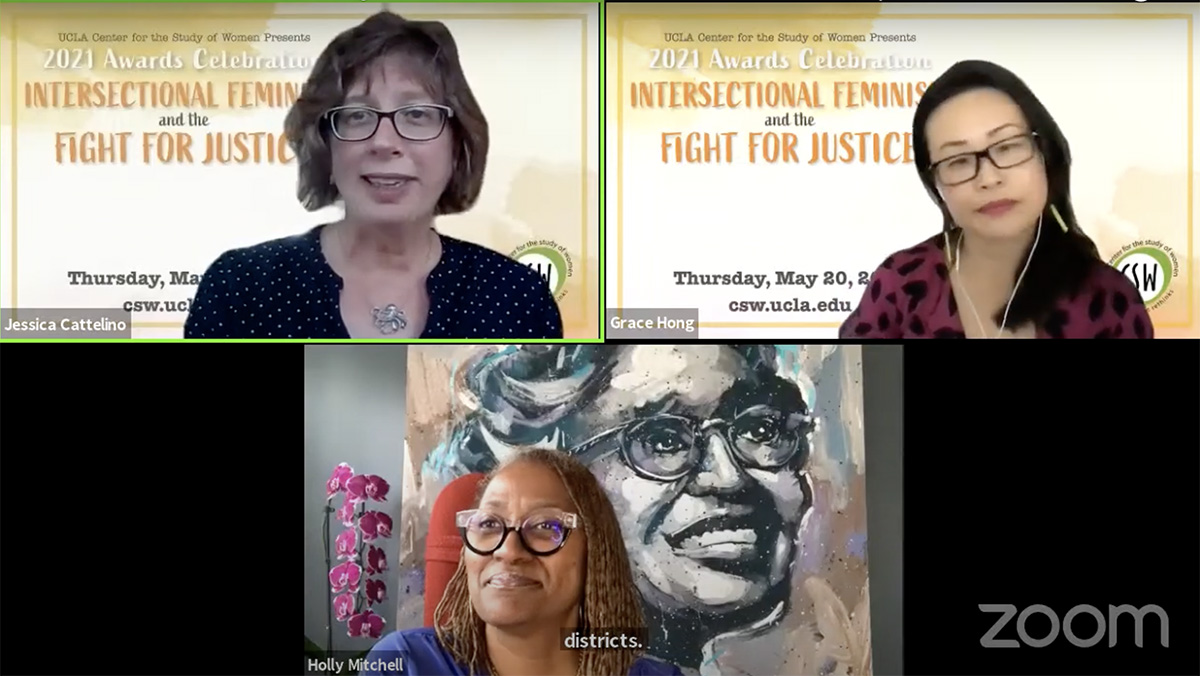 LA County Supervisor Holly Mitchell was presented the 2021 Distinguished Leader in Feminism Award by the UCLA Center for the Study of Women on Thursday. Mitchell also gave a keynote address at the event on the importance of intersectional feminism in public policy. (Constanza Montemayor/Daily Bruin staff)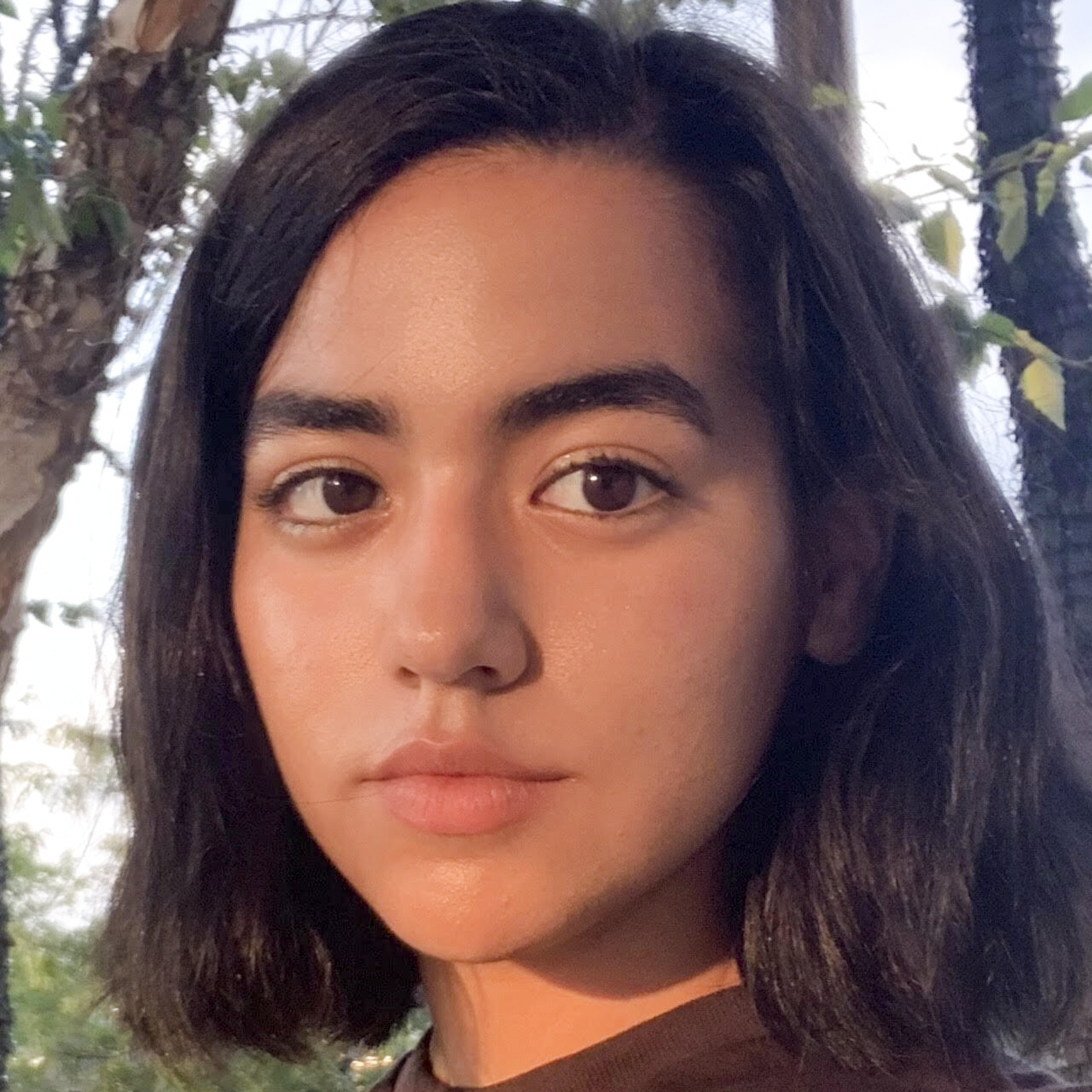 The UCLA Center for the Study of Women presented an award for leadership in advancing gender equality to a member of the LA County Board of Supervisors on Thursday.
Hosted virtually for the second time in a row because of COVID-19 restrictions, the CSW 2021 awards celebration welcomed LA County Supervisor Holly Mitchell as a keynote speaker and recipient of the 2021 Distinguished Leader in Feminism Award.
The award recognizes women exemplifying leadership in advancing social justice feminism.
The CSW was founded in 1984 by five UCLA professors as the first gender studies research unit in the University of California system. The center aims to recognize, recruit and support leaders, students and researchers working on issues relating to women, gender and sexuality.
Mitchell represented California's 30th District as state senator for seven years, and the 54th District as a member of the state Assembly for three years. She has sponsored more than 90 laws passed in the state, many of which address health care access, including reproductive care, as well as systemic racism.
"The work of (Mitchell) … stands out as crucial to the times we live in," said Grace Kyungwon Hong, director of the CSW.
Mitchell was the first Black person to chair the California Senate Budget and Fiscal Review Committee. She was honored with the title of Visionary by O, The Oprah Magazine, in 2020 for her work to ban discrimination of natural hair in California, the first state to do so.
The act, called the Creating a Respectful and Open World for Natural Hair Act, prevents employers and schools from discriminating against Black women for their natural hair, Mitchell said.
"Supervisor Mitchell has always worked with the understanding that creating a California where all residents can thrive means investing in the communities, family and children of LA County," said CSW associate director Jessica Cattelino at the event.
Mitchell recently partnered with the California Coalition for Women Prisoners to help formerly incarcerated women and transgender and gender-nonconforming individuals find COVID-19 vaccine appointments – despite obstacles such as lack of transportation or access to a computer.
At the event, Mitchell said women in public service like Shirley Chisholm and Dolores Huerta, as well as women working to create more opportunities for themselves and their families, inspire her to continue to be a leader in social justice feminism.
"I am inspired every day by the opportunity I have to have encounters, be they brief or lengthy, with young women and women like that, who are doing all that they can to create a better life for themselves," she said. "It reminds me that it's my job to do all that I can to create opportunities in LA County to improve the lives of women and girls."
Before serving as supervisor, Mitchell worked as CEO of Crystal Stairs, a nonprofit focused on child and family development. She was also previously a legislative advocate at the Western Center for Law and Poverty.
Mitchell also said at the event that as a working mom and advocate for disadvantaged children, watching funding for subsidized child care be reduced pushed her to run for office in California.
"We needed to elect people and have people in the room, at the decision-making table, that had this lens that reflects … this concept of intersectional feminism," Mitchell said.
Mitchell discussed the importance of intersectional feminism as an avenue through which policies can more effectively pursue inclusivity and social justice.
"Intersectionality accounts for the connection between race, class, gender and other individual and societal factors that oppressive systems and policies are built upon," Mitchell said. "I realized that I needed to and wanted to step directly back into the policy-making arena to do what I could to elevate these issues and find solutions."
The LA County Board of Supervisors is currently composed of all women for the first time since it was established more than a century ago. This is progress for intersectionality, Mitchell said. Mitchell also discussed what she said was her latest intersectional solution motion passed by the board, which will establish a poverty alleviation agenda and guaranteed basic income pilot program.
"As we continue to recover from the COVID-19 pandemic, poverty alleviation is an intersectional issue that must be a countywide priority to ensure a truly equitable recovery," Mitchell said.
Montemayor is currently the 2020-2021 features and student life editor. She was previously a News reporter, Photo contributor for the news beat and Arts contributor. She is also a second-year global studies student at UCLA.
Montemayor is currently the 2020-2021 features and student life editor. She was previously a News reporter, Photo contributor for the news beat and Arts contributor. She is also a second-year global studies student at UCLA.