Women's water polo optimistic for 2022 season despite championship loss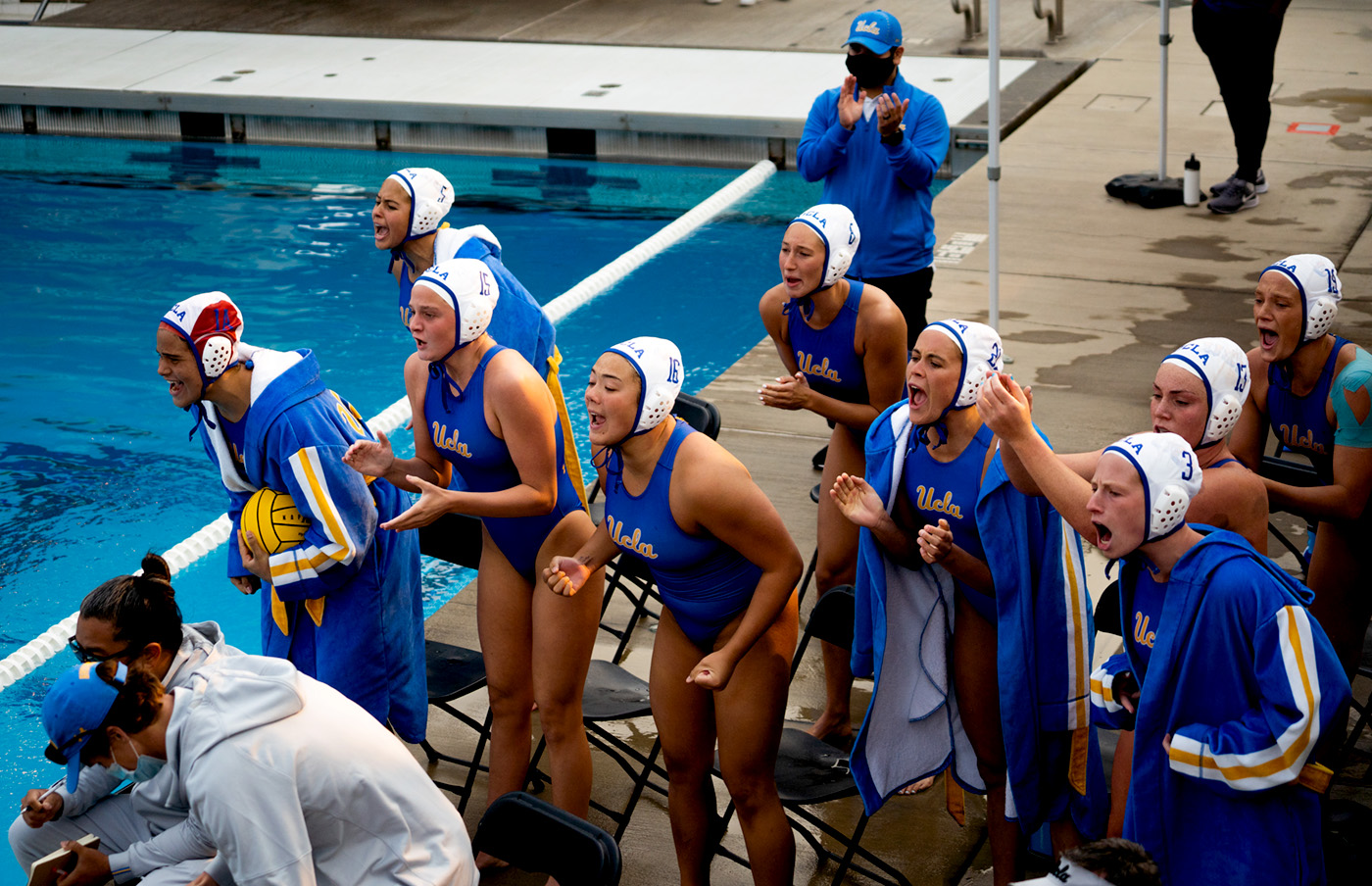 UCLA women's water polo earned its first NCAA championship game appearance since 2017, but fell to USC 18-9. None of the Bruins who played in the contest had experience competing in a title game. (Elise Tsai/Daily Bruin staff)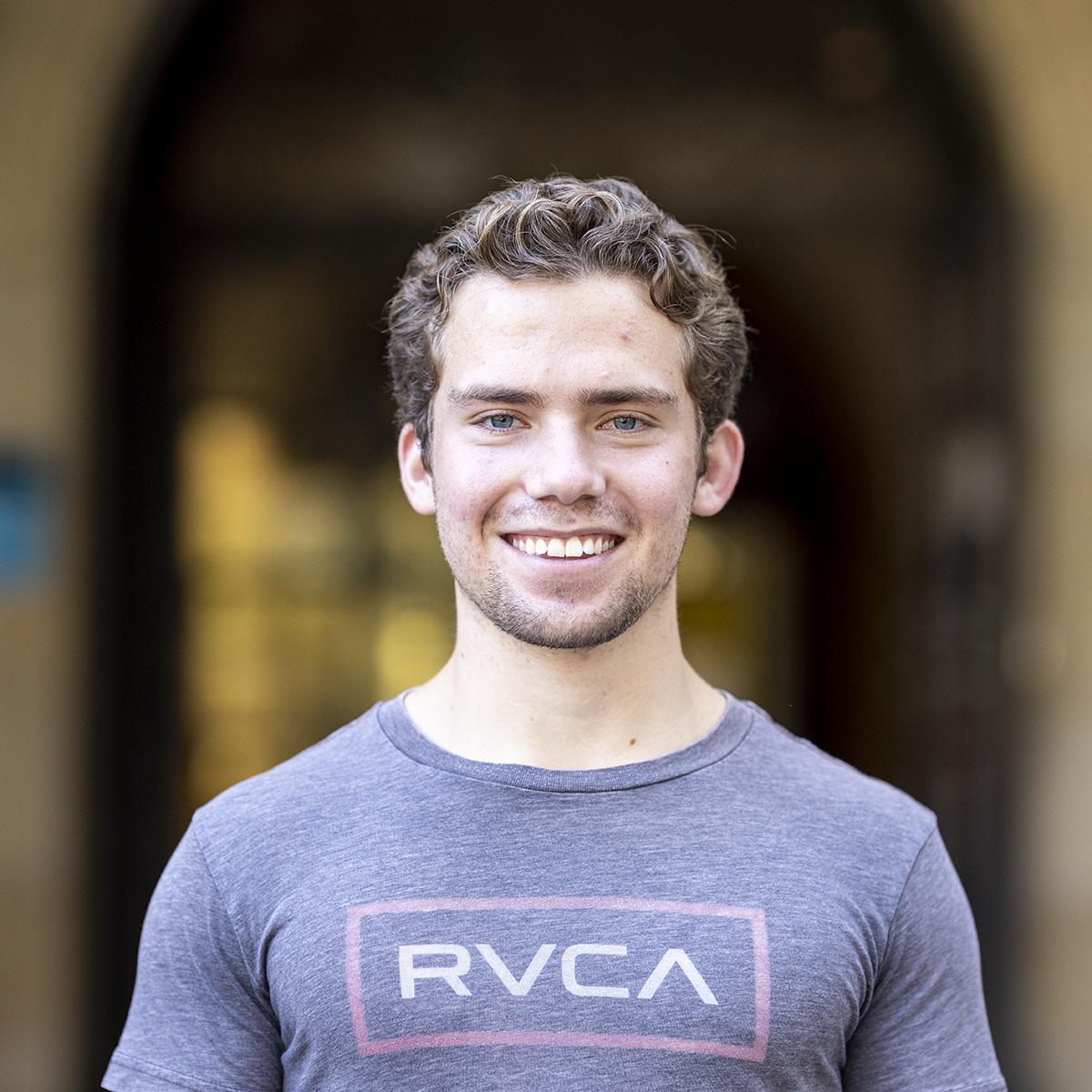 Championship teams are not built overnight.
Seeking its first NCAA title since 2009, No. 2 UCLA women's water polo (15-5, 9-3 MPSF) suffered a wire-to-wire 18-9 defeat at the hands of No. 1 USC (22-1, 11-1) in the championship game. Not one player that suited up for the blue and gold Sunday had ever played in a championship game.
And when the lights shined brightest, experience reigned supreme.
Having each played in the last three NCAA championship games, the Trojans' trio of redshirt seniors Denise Mammolito and Maud Megens and senior Verica Bakoc totaled 20 points, five more than the entire Bruin team combined.
"We were playing at their pace – I mean, the whole time, we were chasing them down the pool," said coach Adam Wright. "This was everyone's first experience in this type of game. We tried to make it the same game, but clearly didn't do that."
In 2020, UCLA was on the cusp of changing the program's fortunes, amassing a 19-2 record and beating USC for the first time in Wright's tenure before its campaign was cut short of the postseason because of the pandemic. This season, the Bruins returned all but one player from the 2020 roster and still fell short.
In just his fourth year leading the women's program, Wright acknowledged that building experience takes time.
"There's a process in building a foundation," Wright said.
Trusting the process is nothing new to Wright.
In his first year at the helm of the men's team in 2009, Wright led UCLA to its first championship game appearance since 2004. But with a roster full of players who had never played on the big stage, the Bruins lost the 2009 title game to the Trojans. And then again in 2011. And once more in 2012.
It wasn't until 2014 that Wright's squad broke through and subsequently opened the floodgates. Since defeating USC in the 2014 NCAA championship, UCLA men's water polo has won four of seven national championships with an undefeated record in championship games.
Wright said he sees a similar upward trend with the women's team, crediting departing seniors like defender Brooke Maxson, goalkeeper Jahmea Bent, attacker Lexi Liebowitz and defender Myna Simmons with changing the program's culture.
"Our girls that are going out, they were part of that process," Wright said. "This program's in a much better place because of them – from a culture standpoint, to a respect level, to how the girls interact, how they appreciate everyone's role no matter what the role is."
Maxson, the longest-tenured member of the team, said she hopes the upperclassmen have instituted a culture in which everyone feels valued.
"I hope we left this program better and just kind of reinforced the idea that everyone is so important in this group," Maxson said. "I think that was a huge problem before."
The Bruins will lose two of their anchors on defense in Maxson and Simmons, as well as Bent, the goalkeeper who started all three of the team's NCAA tournament games. Liebowitz scored a career-high 25 goals in a truncated season and ranked fifth in the conference in sprint wins. Nevertheless, 12 of the 16 players who earned consistent minutes in UCLA's rotation during its postseason run are slated to return for the 2022 season.
Meanwhile, USC could potentially lose its top three scorers in Mammolito, Megens and Bakoc, in addition to its starting goalkeeper Holly Parker. No. 3 Stanford faces the prospect of losing All-MPSF First Team honoree goalkeeper Emalia Eichelberger and drivers Sarah Klass and Hannah Shabb, its leading and fifth-leading goal-scorers, respectively.
However, with an extra year of eligibility granted to all athletes this year, all of the Trojan and Cardinal seniors have the option to return.
The Bruins, on the other hand, boasted the only All-MPSF First Team selections who were not seniors or redshirt seniors with sophomore attacker Hannah Palmer and junior center Ava Johnson receiving distinctions. Johnson would go on to become the only non-senior to make the NCAA All-Tournament First Team.
The upcoming season might also mark the return of redshirt senior attackers Maddie Musselman and Bronte Halligan, who have both taken the last two seasons off to pursue the Olympics with Team USA and Team Australia, respectively.
In her first season with the Bruins in 2017, Musselman set a UCLA freshman record with a team-high 69 goals to pair with 21 assists and a team-high 48 steals. The 2016 Olympic gold medalist led the team in goals in each of her three seasons with the Bruins en route to three First-Team All-American honors.
Halligan picked up two Second-Team All-American honors of her own in three seasons with UCLA, leading the team in both assists and steals in 2018 and 2019.
Considering the inevitability of roster turnover across the conference, Johnson said Wright has ensured his team has simply focused on enjoying every moment.
"Adam has really emphasized how important every single moment is," Johnson said. "This group is only a team once and we've got to take advantage of the small time we have together."
That time has officially come to a close for the 2021 Bruins, but the foundation for the future has been built.
Settleman is currently an assistant Sports editor on the gymnastics, women's soccer, women's golf, women's water polo and men's water polo beats. He was previously a contributor on the gymnastics and women's water polo beats.
Settleman is currently an assistant Sports editor on the gymnastics, women's soccer, women's golf, women's water polo and men's water polo beats. He was previously a contributor on the gymnastics and women's water polo beats.