Women's tennis looks to serve its best in Elite Eight matchup against Pepperdine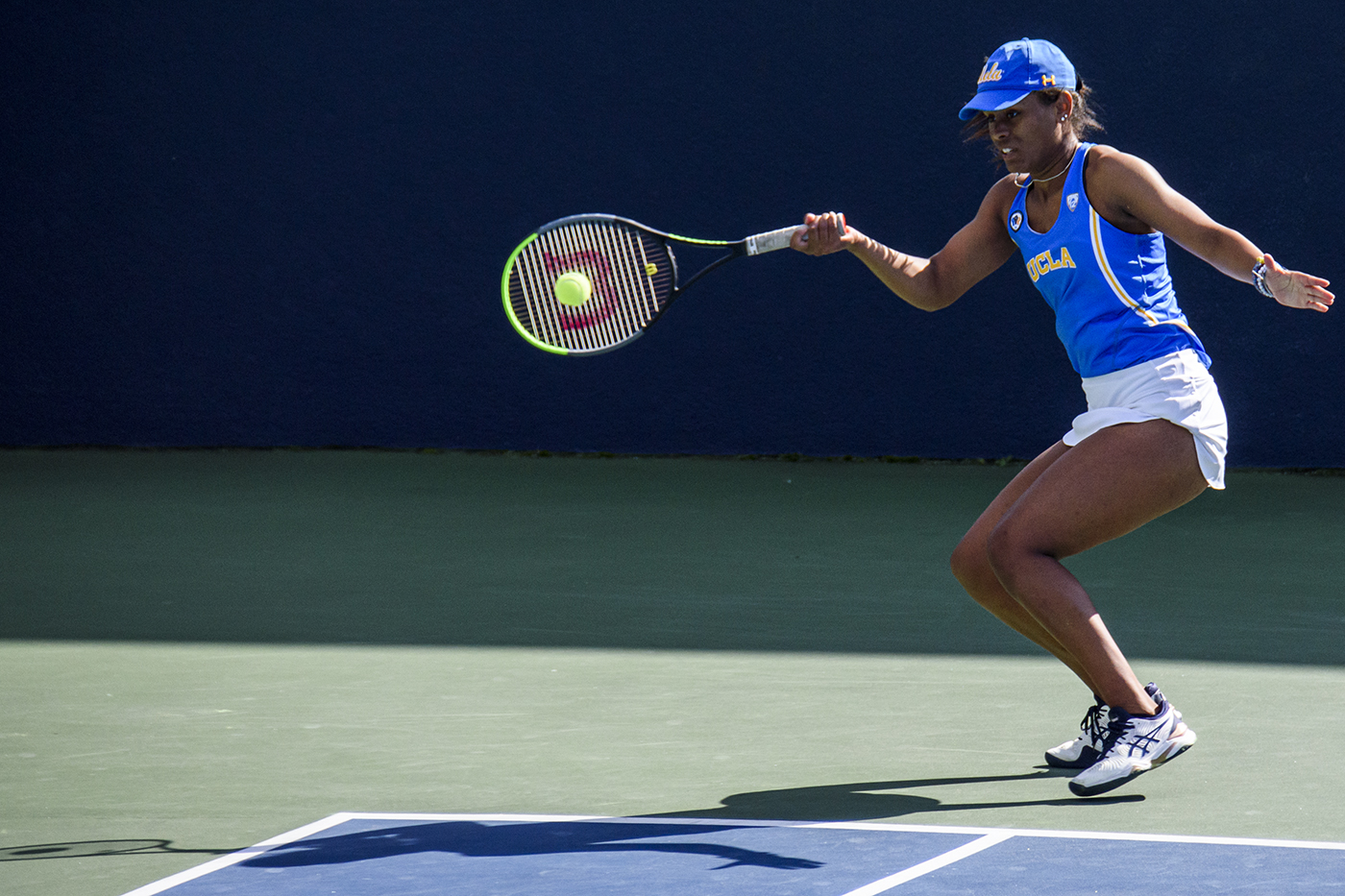 Sophomore Abbey Forbes is ranked No. 7 in the nation in singles and has gone 13-2 against top-100 opponents in individual play for No. 4 seed UCLA women's tennis. (Jeremy Chen/Daily Bruin)
Women's Tennis
---
No. 5 seed Pepperdine
Wednesday, 2:30 p.m.
Orlando, Florida
Tennis Channel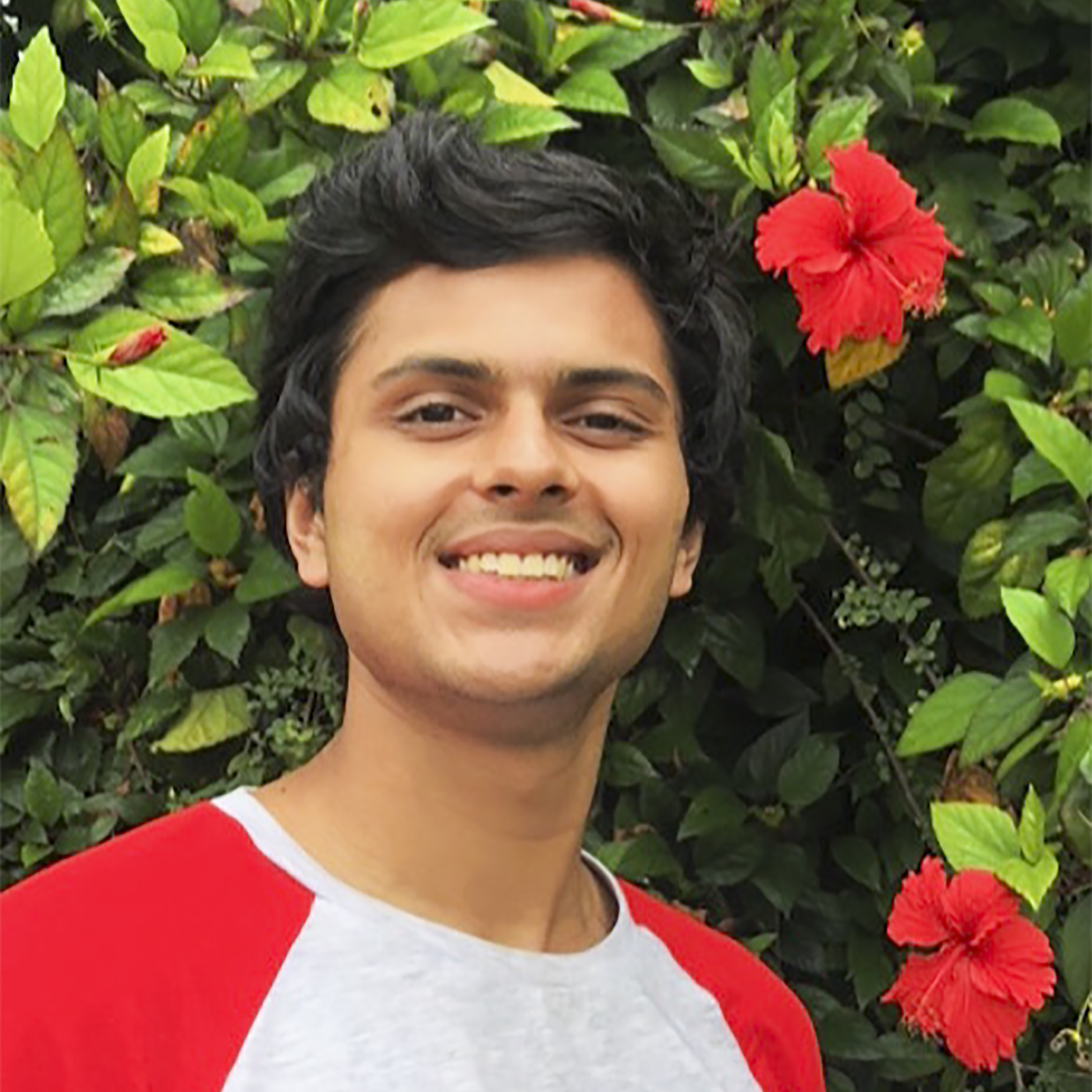 The Bruins traveled across the country to end up playing their Southern California neighbors in the Elite Eight.
No. 4 seed UCLA women's tennis (22-4, 10-0 Pac-12) will play No. 5 seed Pepperdine (23-3, 8-0 WCC) on Wednesday in Orlando, Florida, in the two teams' fourth meeting of the season. The Bruins have won two out of the previous three matchups this year, most recently winning 5-2 at home.
If UCLA were to beat Pepperdine, it would proceed to its first semifinal appearance since 2015 and sixteenth of all time, playing either No. 1 seed North Carolina or unseeded Duke.
Coach Stella Sampras Webster said the strength of the Bruins' doubles will be key to starting Wednesday's match right, but they will need to be wary as they have lost leads to the Waves in the past. UCLA lost 4-3 to Pepperdine on March 12 after being up 3-1 earlier in the match.
"(Doubles) always give us a little boost," Sampras Webster said. "We've done really well and it's something that sometimes we take for granted because you never know. … It does help us a lot going into singles, but we know against some of our teams, like Pepperdine, we've won the doubles point and have lost that match, … we've got to find a way to get those three points."
Senior Annette Goulak said the Bruins' familiarity with the Waves is a mixed blessing and will ultimately be a question of who wants it more.
"I think it's good that we know them, but with (California), we also played them a bunch and lost in the Pac-12 finals, so I think we need to be as alert as ever," Goulak said. "Even though we've beaten them a few times this year we still need to expect them to come out on fire, so I think it's a double-edged sword."
The Bruins will not lack support, having received messages of encouragement from former Bruin and pro player Jennifer Brady, along with the introduction of fans in attendance for the first time this season. Brady made it all the way to the finals in the Australian Open earlier in the year.
"Jennifer sent us a text today, both (associate head coach Rance Brown) and I, just wishing us luck," Sampras Webster said. "She is just dying to be here because she knows how exciting it is to be at the NCAAs and what the energy is like. We love having her behind us – she's done so well representing us as a Bruin out there in the world, and it's great that she stays connected."
Sophomore Abbey Forbes, ranked No. 7 in singles nationally, said the inclusion of fans at the tournament has had a big impact on her play and galvanized her in key moments.
"Growing up, that was the thing I was most excited about coming to college for – playing in front of a crowd, fans that are cheering for you and your teammates," Forbes said. "The whole Bruin nation backing us is nice to have especially when you're fighting so hard. I've been out there on deuce points and I'll win the point just because the fans were cheering for me and getting me ready for those big moments that I haven't been in before."
Forbes has gone 13-2 against top-100 opposition this season, most recently defeating No. 5 Kenya Jones in UCLA's win over Georgia Tech last Sunday.
Forbes also beat the Waves' former No. 1 singles player Ashley Lahey in both previous meetings this season but said it would be a tougher matchup this time around.
"I know it's going to be a dogfight – Ashley was ranked No. 1 last year, and there's a reason for that," Forbes said. "She's a great competitor and player, coached by a great coaching staff, but so am I. I have a great team backing me, and that's all that I'm focused on."
Junior Elysia Bolton said the Bruins have benefited from pleasant Orlando weather so far in the tournament, which has allowed them to focus on their game.
"The weather has been super nice, not too humid," Bolton said. "It's been different than the last time I played here my freshman year, but there's no love bugs or anything, so I can't really complain."
First serve against the Waves is scheduled for 2:30 p.m. on Wednesday from the USTA National Campus.
Baphna is currently a Sports contributor on the women's tennis beat.
Baphna is currently a Sports contributor on the women's tennis beat.