Women's tennis fails to secure spot in semifinals, falls to Pepperdine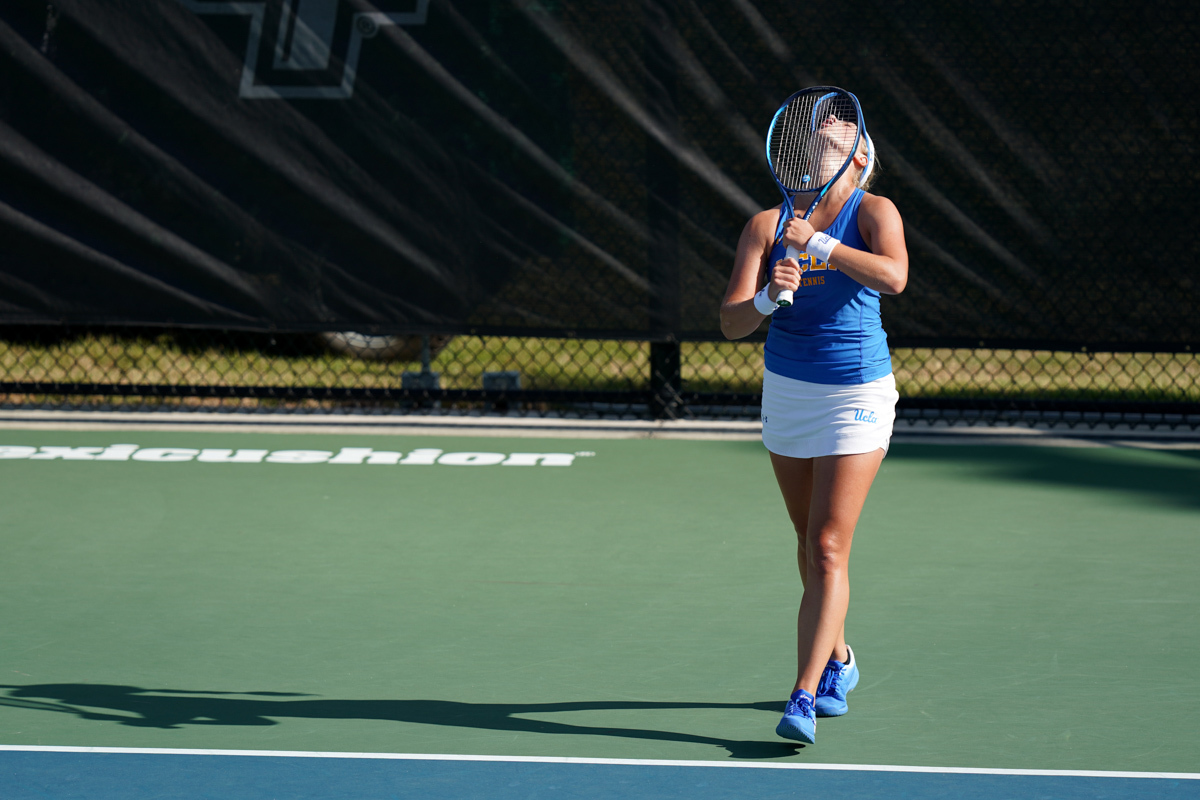 Senior Vivian Wolff was defeated in the last singles match of the day for No. 4 seed UCLA women's tennis Wednesday, giving No. 5 seed Pepperdine the deciding fourth point to end the Bruins' season.(Courtesy of Manuela Davies/USTA)
women's tennis
---
| | |
| --- | --- |
| No. 5 seed Pepperdine | 4 |
| No. 4 seed UCLA | 3 |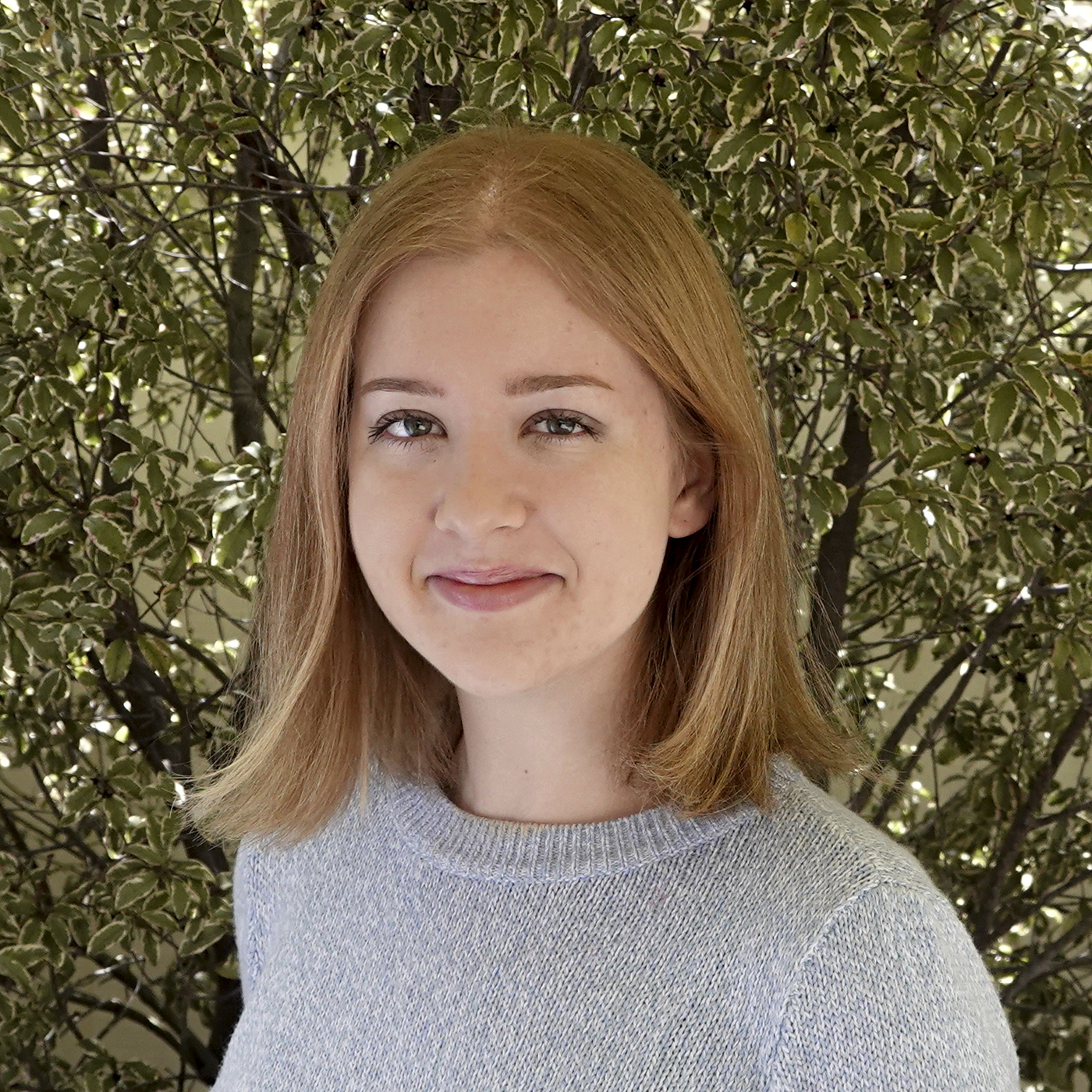 Correction: The original version of this article incorrectly stated that this was Annette Goulak and Vivian Wolff's first doubles loss since April 28. In fact, this was their first doubles loss since March 28.
This post was updated May 23 at 9:34 p.m.
For the fourth time this season, it all came down to the last singles match.
And for the third time, the Bruins fell flat – this time on the biggest stage.
After over four hours of play that included a rain delay, No. 4 seed UCLA women's tennis (22-5, 10-0 Pac-12) lost to No. 5 seed Pepperdine (23-3, 8-0 WCC) 4-3 on Wednesday night in Orlando, Florida, in the quarterfinals of the NCAA championships. Senior Vivian Wolff dropped her third singles set 6-2 in the last singles match of the night to end the tournament run and the season for the Bruins.
Both teams fought against heavy winds for the first few hours of the match, and sophomore Abbey Forbes said the weather conditions affected their play and how they dealt with adversity.
"That kind of stuff happens in the Elite Eight of a national championship, and nothing is perfect," Forbes said. "Nothing is going to be nice, neat and pretty. Everything was just a grind. We all had to fight through any and every piece of adversity that came our way."
Seniors Annette Goulak and Wolff dropped only their third doubles match of the season and their first since March 28 to Pepperdine's Shiori Fukuda and Taisiya Pachkaleva 6-4. Down a doubles match with courts one and three tied, the Bruins needed wins from pairs on both courts to take the doubles point.
UCLA managed a win on court three from senior Abi Altick and junior Elysia Bolton, who won the final three games of the match to deliver a 7-5 victory, leaving it up to graduate student Jada Hart and Forbes to clinch the doubles point.
The Bruins' No. 1 pair tied up the match again at 6-6 and started their tiebreaker up 6-2. The Waves reclaimed four consecutive points, and Forbes and Hart played catchup to eight points until Pepperdine broke out with a 10-8 win to clinch the doubles point for a 1-0 advantage.
In response to the doubles loss, UCLA made a last-minute switch to their lineup, scratching freshman Vanessa Ong on court five in favor of Altick. The substitution proved necessary for the Bruins, as Altick clinched the first match point of the night for the blue and gold with a 6-2, 6-3 win over Lisa Zaar.
"She stepped up," coach Stella Sampras Webster said. "We haven't beaten Zaar at that position all year and for Altick to go in there and dominate it really gave us a big boost, and I think that's what kept us in that singles, to get that point there. It was really impressive. She played really well. It was great to see her finish her college career with that win just playing really great tennis."
UCLA picked up another pair of first-set wins, with a 7-6 (7) win from Wolff and a 7-6 (6) win from Goulak, both attempting comebacks from their doubles loss. Pepperdine claimed victories in three of its first six sets, giving advantages in half of the courts for each team.
Two of three Bruins who dropped their first singles set earned a win in set two, with Forbes recovering from a 4-6 loss with a 6-2 victory in her second round against familiar foe Ashley Lahey and Bolton evening up her match with a 6-1 victory over Pachkaleva.
Goulak notched a 6-3 win in set two to clinch another singles point for UCLA, giving it its first lead of the night at 2-1.
The Bruins have only lost the doubles point four times this season, and in three of those four, they lost the match. Despite dropping the first point, Sampras Webster said she was impressed with her singles players' ability to take the lead and give their team a shot at victory.
"(Pepperdine was) able to come back and win the big doubles point at (No. 1) doubles saving match points, they were able to execute and get the win there," Sampras Webster said. "But going into singles, really proud of the team – they fought hard, they responded, they put themselves in a position where they had a chance to win it even after losing the doubles point."
Minutes later, Pepperdine took back the lead after Failla won 6-4 over Hart in set two and Pachkaleva won her 23rd consecutive singles match over Bolton, giving Pepperdine a 3-2 advantage.
Forbes continued her comeback over Lahey with a 6-4 win in set three, tying up the match at three points apiece and leaving it up to Wolff to clinch the quarterfinals victory. The sophomore said seeing how hard her teammates were fighting in their matches helped motivate her to take the win.
"I was thinking about fighting so hard for the Bruins," Forbes said. "I saw my teammates beside me just throwing their lives and their entire bodies at the ball, and I was like, I can't not do that myself. … I felt like it was my duty to fight for them."
Having taken her first set in a tiebreaker, Wolff could not carry the momentum of her initial win against Fukuda into her second set, falling 6-3. With all eyes on the court four pair for the entirety of their last set, it was Fukuda who fell to the floor out of both exhaustion and triumph, defeating her Bruin opponent 6-2 and carrying her team to the NCAA semifinals.
"We left it all out there," Sampras Webster said. "We prepared the team as much as we could and they gave it their best and we just came across a team that just played a little bit better. … (You) just don't want it to end like this, so close to get to a place like the Final Four. You don't get many opportunities like that. So that's what's really hard to take. It's going to take some time for us to heal a little bit, but we'll move on."
While UCLA's schedule as a team has met its end, three Bruins will compete in the NCAA singles and doubles competition, with Forbes and Hart earning a spot in the former and Hart and Bolton teaming up for a shot at a doubles crown.
Simons is currently an assistant Sports editor on the baseball, women's tennis, men's tennis, swim and dive and rowing beats. She was previously a reporter on the baseball and women's tennis beats.
Simons is currently an assistant Sports editor on the baseball, women's tennis, men's tennis, swim and dive and rowing beats. She was previously a reporter on the baseball and women's tennis beats.