Track and field sets records at Pac-12 championships despite low overall finishes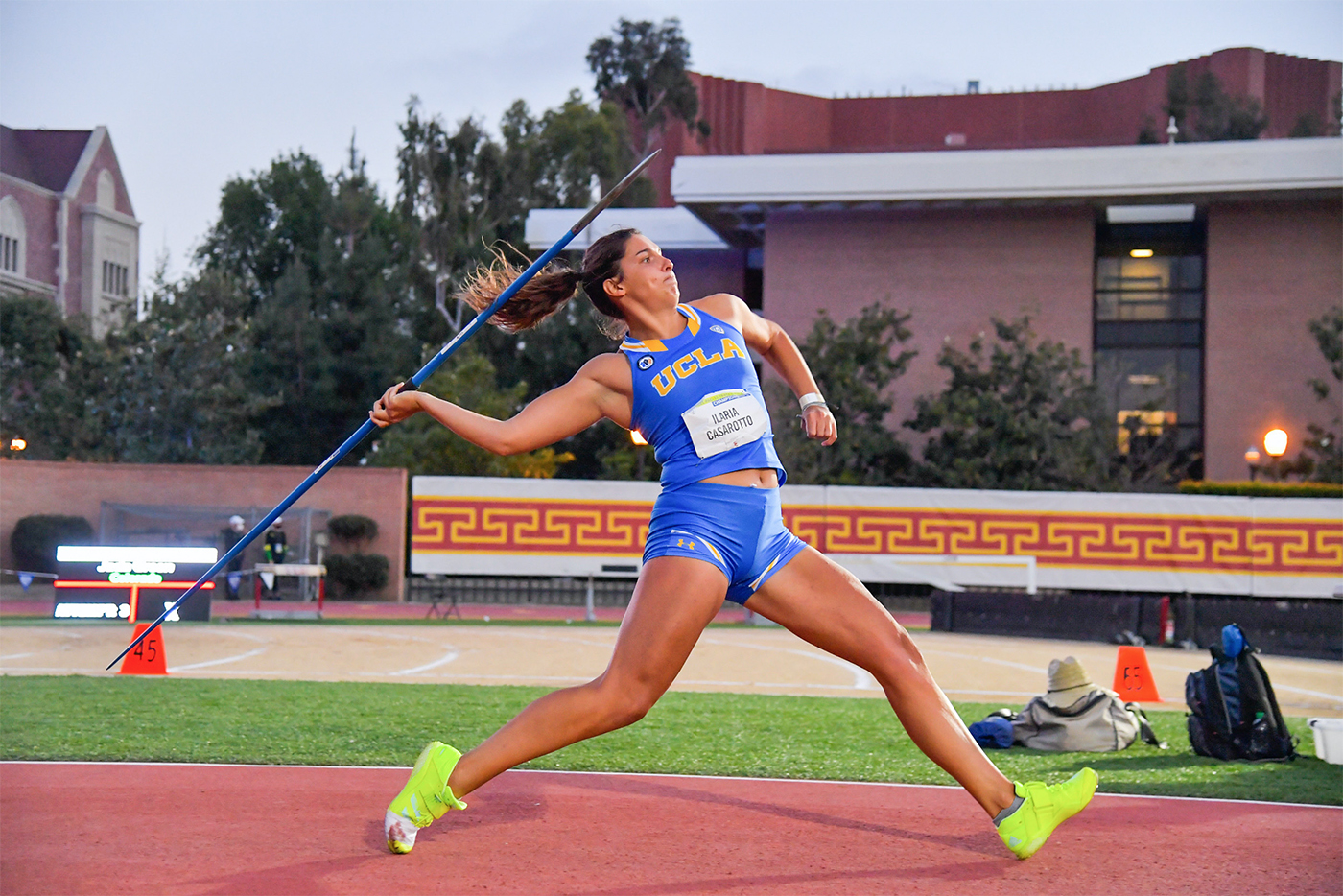 Senior thrower Ilaria Casarotto set the program record in the javelin Friday as UCLA track and field participated in the Pac-12 championships. (Courtesy of John McGillen/USC Athletics)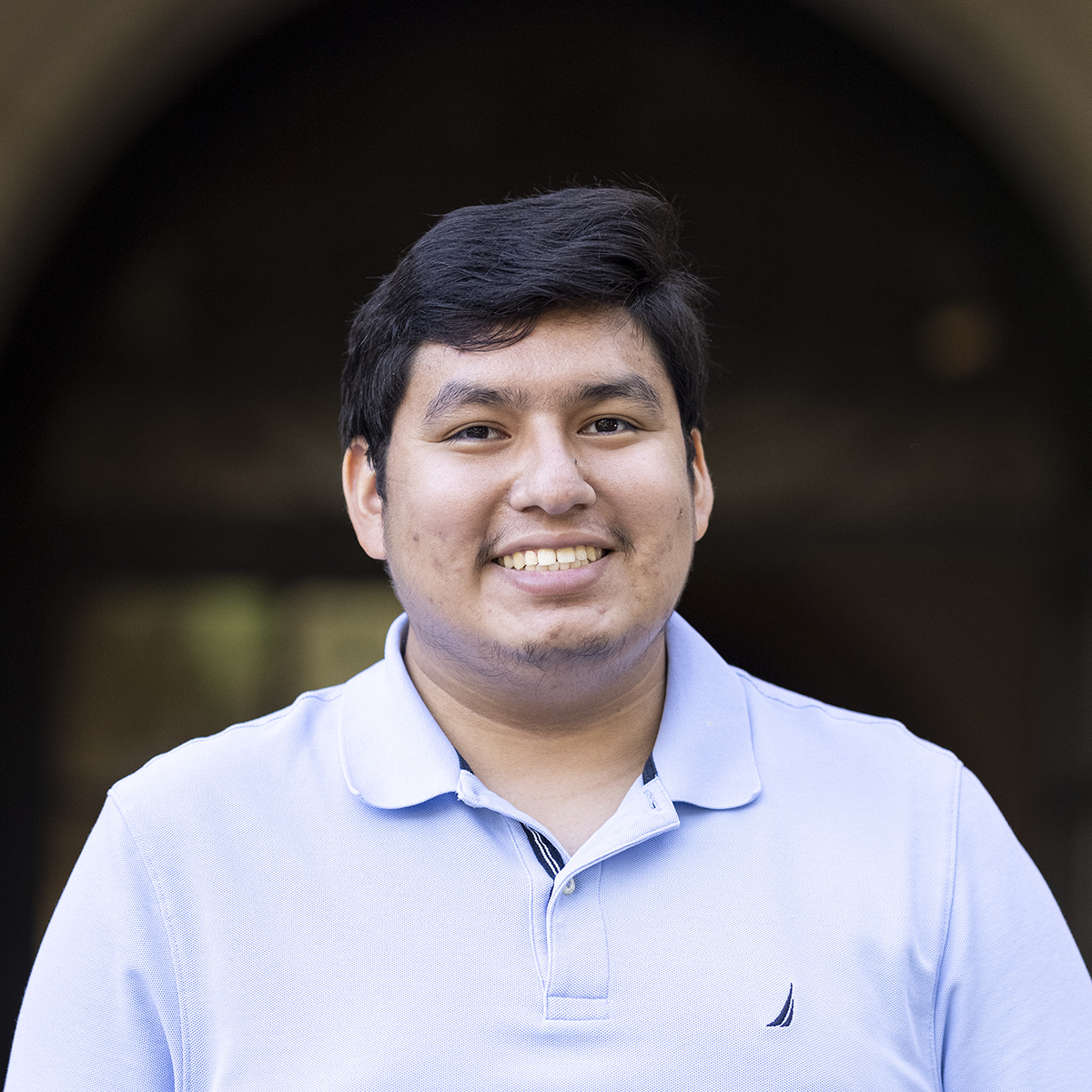 This post was updated May 23 at 9:40 p.m.
After a one-year postponement, the Bruins made their return to the Pac-12 championships meet.
UCLA track and field traveled across town to USC's Cromwell Field and Loker Track Stadium for the three-day meet after last season's competition was canceled because of the pandemic.
While the women's team improved on its eighth-place finish in 2019, the men slid down the final standings. The women took home sixth place, sitting 92.5 points behind the women's champion USC. The men finished in eighth place after dropping as low as ninth during the final day of the meet, finishing 138.5 points behind men's champion Oregon and recording their worst finish since taking ninth in 2018. In 2019, the men were the meet's runner-up.
"We always want to be higher up on the leaderboard when it comes to the Pac-12 conference," said sophomore distance runner Peter Herold. "It is a really tough conference. So finishing in eighth isn't too bad. But I mean, there's always room for improvement, so I think we're pleased with what we did but motivated to do better."
In spite of the low team finishes, several Bruins posted personal bests in the meet.
On day one of the meet, senior thrower Ilaria Casarotto set a new school record in javelin, a mark of 53.09 meters (174-02). The throw – a personal record – was enough to secure third place in the event.
"I came to the U.S. and found coach (John) Frazier, and he was able to understand me because it's not easy to work with me," Casarotto said. "So I think when I see my name, I can see all the work that these people have done for me."
Redshirt junior thrower Alyssa Wilson secured a runner-up finish on the first day with a 68.97-meter (226-3) hammer throw.
On day two, senior sprinter and jumper Harrison Schrage became the new Pac-12 champion in the long jump, after a fourth-place finish in 2019. His 7.81-meter (25-07.50) jump was enough to edge Oregon's Isaiah Griffith's mark of 7.77 meters.
Wilson also took home another podium finish with a 17.14-meter (56-02.75) throw in the shot put, good enough for third place. She added a second-place finish in the discus on day three with a throw of 57.13 meters (187-Fp5).
"She gave us a lot of points," Casarotto said. "It's important to have a great group of people that support each other and work hard."
In just his third time competing in the 3,000-meter steeplechase, Herold set a personal record and took home fourth place with a time of 8:42.94, which ranks fifth all-time in UCLA history.
"It definitely gives me a lot of confidence, knowing that I'm right there with some of the best that's come through UCLA," Herold said. "The first time was kind of just figuring out how to run this race and then same with the second one. Everything kind of came together for this third race, which was really nice."
Herold credited assistant coach Austin O'Neil, a former steeplechaser, for providing guidance on how to approach the new event.
"Working with him, I feel like I've been on top of things with his training," Herold said. "He's made me more comfortable."
On the final day, redshirt junior sprinter Shae Anderson continued her trend of top-five finishes in the outdoor season, taking a runner-up finish in the 400-meter hurdles, with a personal-best 55.21. Anderson's time was the seventh-best in Bruin history and the second-fastest time in the country this year. The three-time NCAA All-American also anchored the 4×400 relay to a second-place finish.
On the pole vault, senior pole vaulter Kyle Brown took third place, tying a collegiate-best 5.11 meters (16-09.25).
UCLA's postseason will continue with the NCAA West Regionals, hosted by Texas A&M, from May 27-29.
Garcia is currently a reporter on the women's water polo beat. He was previously a contributor on the swim & dive, track & field and men's water polo beats.
Garcia is currently a reporter on the women's water polo beat. He was previously a contributor on the swim & dive, track & field and men's water polo beats.