UCLA study links gratitude to reduced inflammation, improved health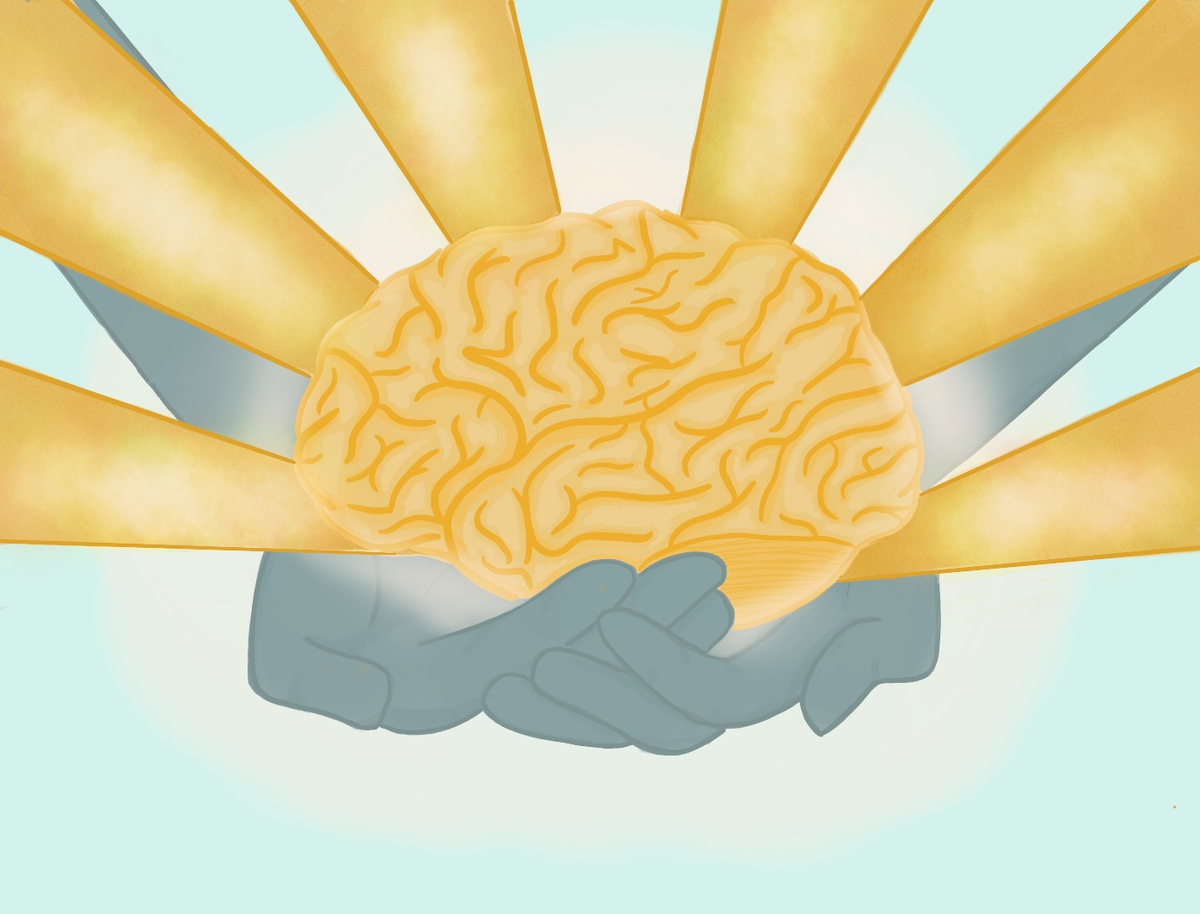 Correction: The original version of this article incorrectly stated that the experimental group of the study experienced reduced inflammation. In fact, participants across the whole sample who gave support to loved ones experience reduced inflammation. The original version of this article also incorrectly stated that the researchers performed an active MRI scan on participants. In fact, they used an fMRI scan.
This post was updated May 19 at 10:11 p.m.
UCLA researchers have discovered a possible link between gratitude and lower levels of inflammation.
According to the study published in April, feelings of thankfulness may reduce inflammation and improve overall health by turning down brain activity associated with the biological stress response.
Previous studies only focused on gratitude in religious contexts, but this study used gratitude in subjects' day-to-day activities to monitor the effects on their health, said Michael Irwin, a professor of psychiatry and biobehavioral sciences and co-author of the study.
The researchers assigned middle-aged women, who tend to exhibit higher levels of inflammation in response to stress, to complete exercises that either promoted or did not promote feelings of gratitude. They asked the first group to write in their journal about people they were grateful for, said Mona Moieni, a postdoctoral scholar in psychology and second author of the study. The other group was then asked to write about neutral daily activities.
The researchers took blood samples from both the experimental and control groups and simulated stressors on the immune cells in the sample to measure inflammatory response, said Laura Hazlett, lead author on the study and a graduate student at UCLA studying psychology.
The researchers found that across the whole sample, giving more support to loved ones was related to decreases in inflammation. They found that the feeling of gratitude led the women in the study to better support their loved ones, she added.
High levels of immune cell response can be beneficial in the short term by facilitating quick response to injuries, Hazlett said. However, the long-term effects of inflammatory response can cause multiple health conditions, such as inflammatory disease and cardiovascular disease, she added.
The researchers studied the women's neurological response to other methods of evoking gratitude, in addition to journaling.
Hazlett said researchers asked participants to think about why they were thankful for their loved ones while monitoring their brain during an fMRI scan. The control group was asked to describe the physical appearance of their loved ones, she added.
Immediately after, the researchers showed participants photos of people in distress, fear or anger, and measured their brain output.
They found that a reduction of reactivity in the brain was linked to lowered inflammation in the body after experiencing feelings of gratitude, Hazlett said.
These findings show that support-giving may be the key ingredient of gratitude that can benefit wellness in many ways, Hazlett said.
"It's in that process of showing up, showing support and being there for others that you become more resilient and … better handle challenges," she said.
Irwin said these findings are innovative because it shows how a simple social interaction can affect how our genes are turned off and on.
"It provides insights into how our simple day-to-day interactions are being translated to our genes to alter their function, and ultimately, … promote our health," Irwin said.
Moieni said society tends to focus on interventions like exercise and diet to improve physical health but fails to recognize the importance of social interaction.
"Social connections are as important for health outcomes, like even mortality, as things like smoking a pack of cigarettes every day," Moieni said.
[Related: The Quad: Examining types of social isolation, their impacts on mental health]
Moieni said the health world is beginning to take research studies into aspects such as gratitude more seriously. She said that Cigna, a well-known health insurance company, even took on a project to measure how loneliness affects people's overall health a few years ago.
The researchers hope that future studies can explore the health benefits of thankfulness in a more diverse demographic to include people of different ages and genders, Hazlett said.
Hazlett is optimistic that this research can encourage people to find reasons to be grateful in everyday life.
"It's worth it to put time into reflecting and focusing on the good things," she added.