The Quad: Exploring why companies, students take part in campus brand ambassador programs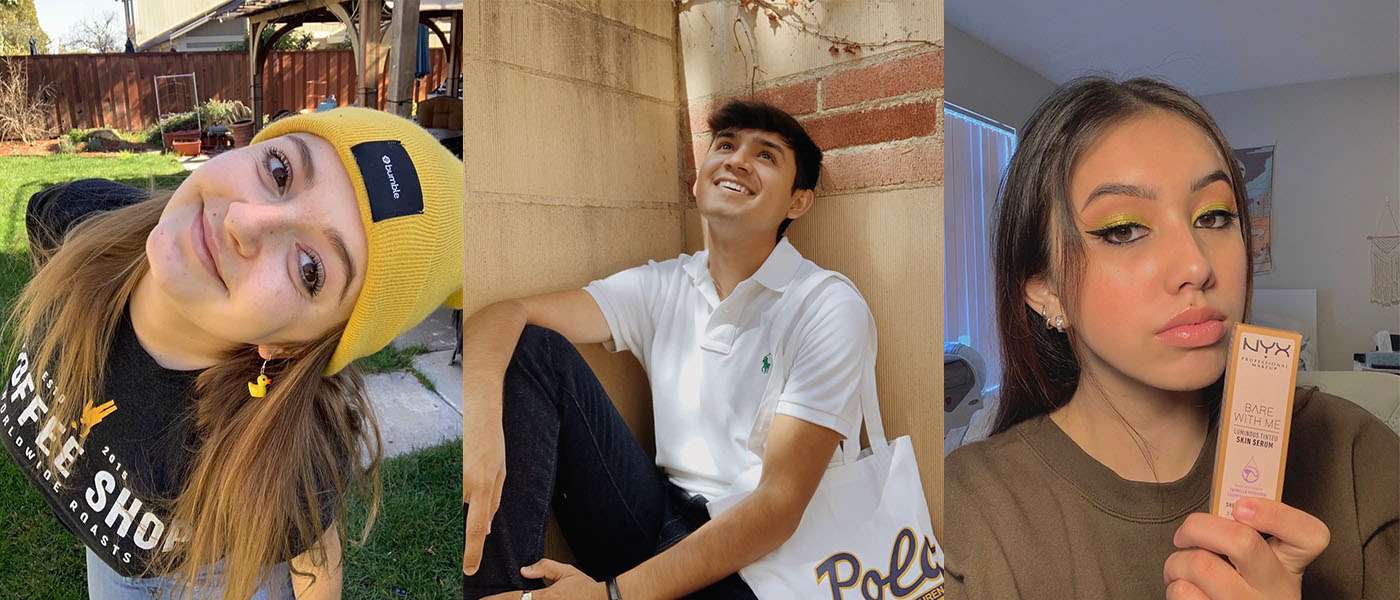 UCLA students represent a new era of marketing as brand ambassadors. These positions open the door to special perks and unique experiences (Left to right: Courtesy of Kelsey Dempsey, Courtesy of Sergio Garcia, Courtesy of Nicole Gurzeler)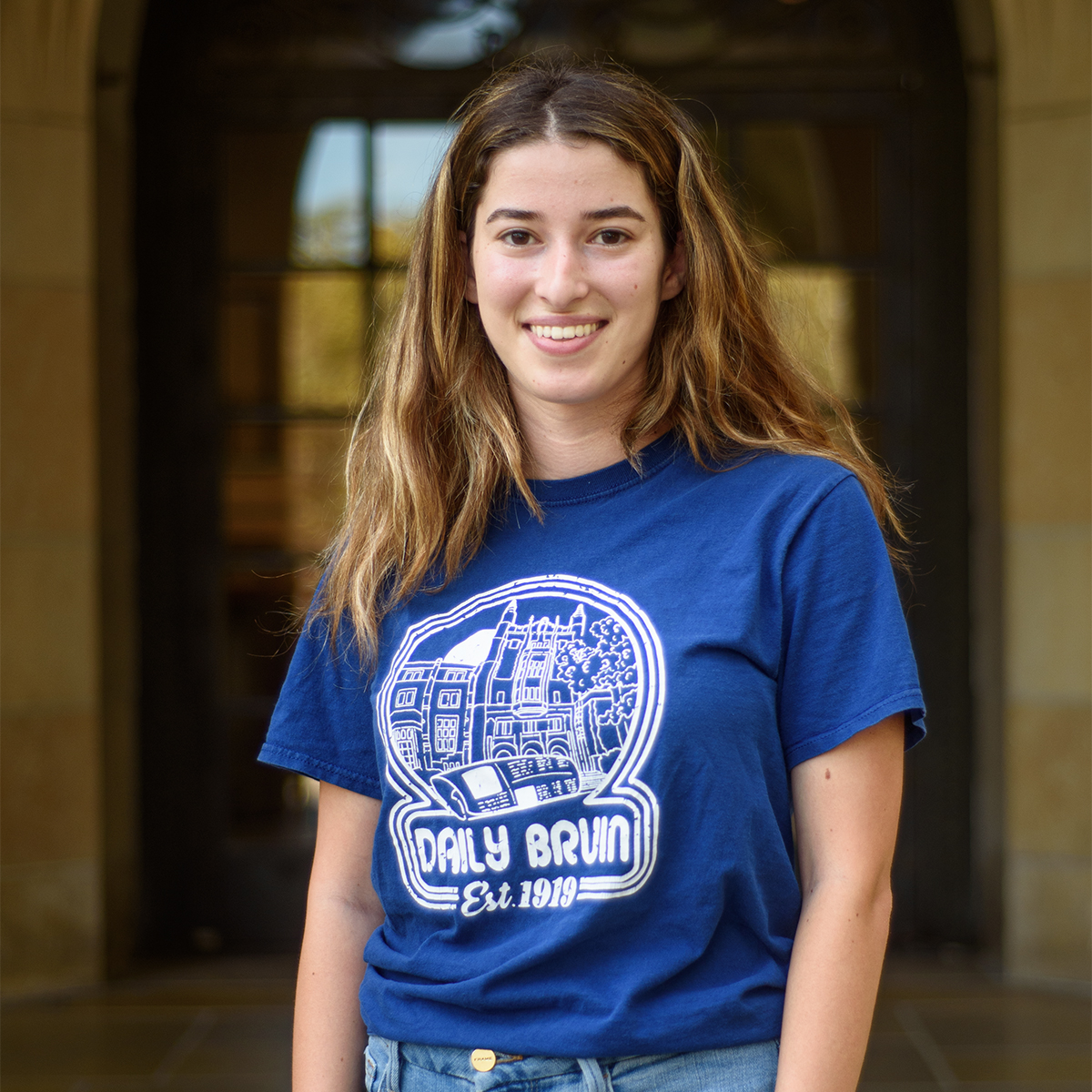 Correction: The original version of this article misattributed a quote to Sergio Garcia. In fact, the quote was from Nicole Gurzeler.
This post was updated May 18 at 12:56 a.m.
Unpaid and underappreciated – college interns are known for working long hours, grabbing coffee, picking up dry cleaning and making dinner runs for big shots in a corner office.
But now, a new, tech-savvy generation of college students is populating the job market with an internship program fit for the modern era of remote work. Representing companies such as Bumble, Ralph Lauren, Sephora and the like, Bruins are bolstering their resumes as college ambassadors for big-name brands.
Kelsey Dempsey, a third-year sociology student, said she went from posting videos for fun on TikTok to eventually becoming a representative for the brand. Dempsey now serves as a campus brand ambassador for Bumble, a dating app.
For Dempsey, interning at TikTok was more than just a resume booster. She said she learned a lot about the potential and power social media marketing has not only on our generation but for the future as well.
"I feel like I've learned so much about developing a personal brand and how to communicate my story into the world," Dempsey said. "I've learned a lot about creative storytelling and how to best engage people and also connect on such a broader level within the UCLA community."
As a TikTok campus marketing representative, Dempsey said she was tasked with individualized work, such as scheduling social media posts, and collaborative projects, such as partnering with campus clubs and fellow TikTok college ambassadors to promote the online platform throughout the quarter.
This concept of targeted marketing is nothing new, said communication lecturer Celia Feramisco.
"We call it ambassadors or influencers, but the term 'opinion leader' has been around forever," Feramisco said.
Every industry has its own set of opinion leaders, with college ambassadors serving as opinion leaders for their own campuses, Feramisco added.
"If you're in the medical profession and you're selling a medicine, your opinion leaders are doctors, and you would set up an advisory board of … doctors in the industry (that) other doctors look up to and respect," Feramisco said.
But the rise of targeted social media marketing also signals a larger change within the advertisement industry.
"In the old days, you would run one TV commercial and the whole family would sit around that one TV in the evening, prime time, and watch a network together," Feramisco said. "And with the internet and streaming media and social media, all of our media consumption now is extremely fragmented."
Instead of running a television ad, paying for billboard space or turning to big-name celebrities, Feramisco said brands are using smaller creators to market their products.
"If we can get all of these college ambassadors to say how much they love our products, then they're doing the talking for us, and it spreads with the likes and the clicks and the comments and the shares, … and that's how you earn all the mentions," Feramisco said.
But the investment marketing agencies make with their college ambassadors may be mutual.
Sergio Garcia, a fourth-year communication student, said becoming a campus marketing ambassador for Ralph Lauren provided him with compensated work in the social media industry. This rare opportunity was much needed for Garcia, who said he couldn't afford to take unpaid work as a first-generation, middle-class college student.
Echoing Feramisco's sentiments, Garcia said Ralph Lauren's college ambassador program offers a bottom-up approach to marketing, allowing consumers to better connect with the brand.
"I really think they're taking it at a micro level," Garcia said. "I actually think it's a great idea of being able to market your brand in smaller populations and allowing that to grow."
Garcia said that being an ambassador for Ralph Lauren, and previously for Sephora, has helped him land a post-graduation social media internship at GUESS.
"I definitely want to be behind-the-scenes in my career," Garcia said. "This summer I'm going to be a social media intern for GUESS, … working at their headquarters in Los Angeles and hopefully just building from there. I definitely want to keep working with fashion brands."
While being a college ambassador has helped Garcia advance his career goals in fashion, Nicole Gurzeler, a first-year sociology student, said working as an ambassador for NYX Professional Makeup has helped her make time for her passion for beauty.
"I find it a lot easier to work with and promote a brand where I like the brand and I like the products. … My love for makeup definitely helps me do well within this program and motivated me to want to finish the application even though it was very long," Gurzeler said.
Gurzeler said she enjoys the creative freedom she has as a college ambassador, something she may not have been able to pursue at a traditional internship.
"I feel like internships have a very firm set of rules, and you have to reach certain requirements," Gurzeler said. "(These programs are) more open to the general student body I would say rather than a selective few people who might fit the requirements of an internship."
No matter the brand, Dempsey, Garcia and Gurzeler said they were happy to be compensated for their work, gain internship experience and network with other students.
So this summer, forget grabbing coffee for company executives or working full time for course credit – an ambassador program might just be the move to make.
Azad is a part of the Daily Bruin's senior staff. She previously served as a contributor, then as the 2020-2021 assistant editor for the Quad. She is a fourth-year student studying psychology and communication.
Azad is a part of the Daily Bruin's senior staff. She previously served as a contributor, then as the 2020-2021 assistant editor for the Quad. She is a fourth-year student studying psychology and communication.