Women's water polo suffers worst loss in NCAA championship history versus USC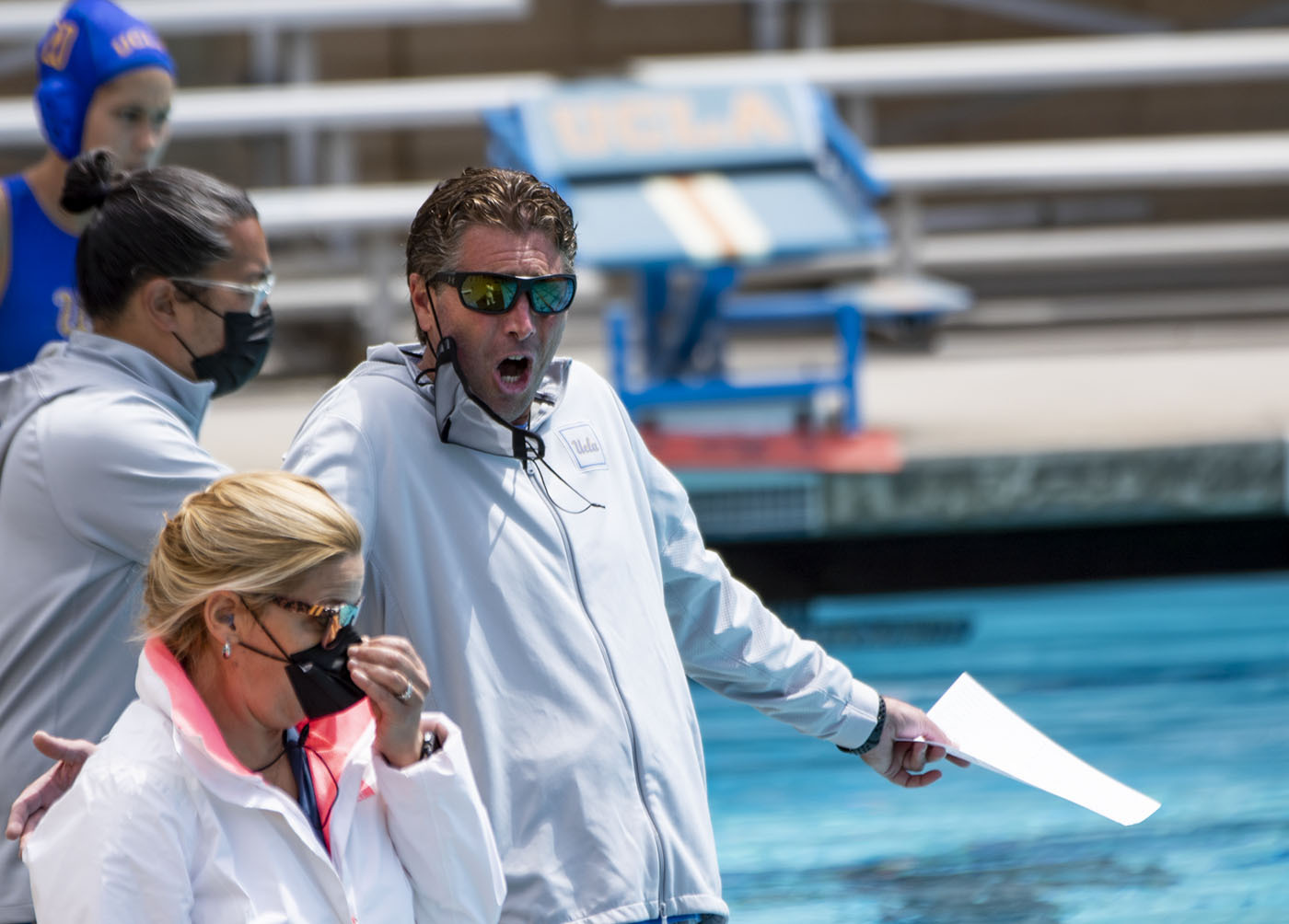 After leading the men's team to an NCAA championship in March, coach Adam Wright came up short in his first title game appearance since being named coach of the women's team four seasons ago. (Kristian Sabatino/Daily Bruin)
women's water polo
---
| | |
| --- | --- |
| No. 1 seed USC | 18 |
| No. 3 seed UCLA | 9 |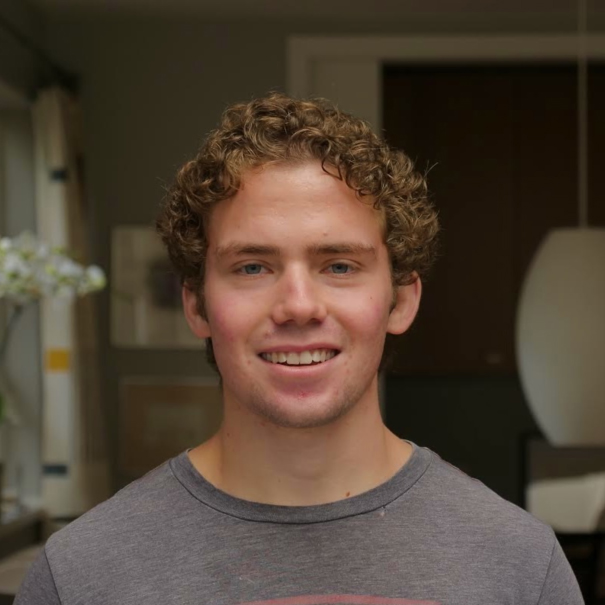 This post was updated May 17 at 12:09 a.m.
On the doorstep of national glory, the Bruins fell short.
No. 3 seed UCLA women's water polo (15-5, 9-3 MPSF) was blown out by No. 1 seed USC (22-1, 11-1) 18-9 in the NCAA championship game at Spieker Aquatics Center. In their first championship appearance since 2017, the Bruins had a chance to claim the program's first national title since 2009 and bring trophy No. 120 to Westwood.
Instead, they watched as the Trojans celebrated their third NCAA championship in the last five years and first ever against the Bruins in a championship game after losing the previous three.
In a year and season plagued by uncertainty, USC left no doubt, securing the largest margin of victory in an NCAA championship game in the 21-year history of the tournament.
"All the credit in the world to USC," said coach Adam Wright. "They were really well-prepared today, really in every phase. Their energy was just better, and they were pretty much lights out."
If any team were to dethrone the consensus No. 1 team in the country, it would have been UCLA, the only team to beat USC in the last two years and the same team that beat its crosstown rivals 13-6 three short weeks ago.
But that Bruin team did not show up Sunday.
"It hurts," said senior defender Brooke Maxson. "We really have had a good season. I think everyone really stepped up when we needed them to. We're pretty bummed right now, to be honest. Just a lot of work went into everything. Every person invested so much into this."
USC opened the game 3-of-3 from the pool en route to a 4-2 lead in the first quarter. The Bruins had multiple opportunities to tie the game at three goals apiece, including a 6-on-5 opportunity in the waning seconds of the quarter, but the Trojans responded with a transition goal of their own.
After registering a career-high 18 saves and allowing seven goals to Stanford in the semifinals, senior goalkeeper Jahmea Bent tallied just two saves in the opening period.
Three unanswered from the Trojans to open the second quarter prompted Wright to pull Bent in favor of redshirt sophomore goalkeeper Georgia Phillips. But USC's barrage continued as it added three more goals before the break to take a 10-5 lead.
"We just kind of got outplayed," Maxson said. "I don't think we really were working on our fundamentals and our core of our team, which is defense. We just kind of wavered from that and that's been a huge part for our success this whole season, and that's a huge part of UCLA water polo."
The Trojans shot 10-of-15 from the pool in the first two periods of play and handed the Bruins their worst defensive half of the season. UCLA stayed within striking distance thanks to two goals and two assists from sophomore utility Abbi Hill and four drawn exclusions from junior center Ava Johnson.
Five more goals conceded on a perfect 5-of-5 from the pool in the third period ballooned the lead to eight goals as USC ran away with a 15-7 advantage heading into the final quarter of the season. The Trojans closed the quarter shooting a near-perfect 15-of-20 against a Bruin team that had not given up more than 13 goals in a game all season.
Searching for a solution, Wright went back to Bent for the fourth period after Phillips posted zero saves in 13 minutes of play.
Hill contributed a hat trick, but USC countered with three hat tricks of their own, including a six-goal, three-assist and three-steal performance from MPSF Player of the Year and NCAA tournament Most Valuable Player driver Maud Megens. All-MPSF Honorable Mention goalkeeper Holly Parker finished the afternoon with 13 saves, holding UCLA to 9-of-29 shooting.
The nine-goal deficit represented the largest defeat suffered by the Bruins since 2013 while the 18 goals allowed marked the worst defensive outing for the team since the second game in program history in 1995.
"None of us expected what transpired today to happen and you got to digest it first," Wright said. "We really should be motivated because we're better than that."
After UCLA men's water polo beat USC 7-6 in the NCAA championship game less than two months ago, coach Adam Wright had an opportunity to become just the second head coach in the history of the sport to win two national championships in the same season.
Nonetheless, with multiple wins against a Stanford program that UCLA had not beaten since 2017 and the blue and gold representing the lone blemish on USC's 2021 campaign, UCLA will look to return to the winning ways of the early 2000s that saw the program win five consecutive titles under now-USA National Team coach Adam Krikorian.
Playing in her fifth and final season with the program, Maxson said she hopes this year has been a building block for the future.
"I hope that we leave behind this leadership, that you can work hard and that you can earn it and that you can be your best when your best is needed," Maxson said. "I just hope everyone remembers this and grows from it."
But for now, for the 12th consecutive season, the Bruins have come up empty-handed.
Settleman is currently an assistant Sports editor on the gymnastics, women's soccer, women's golf, women's water polo and men's water polo beats. He was previously a contributor on the gymnastics and women's water polo beats.
Settleman is currently an assistant Sports editor on the gymnastics, women's soccer, women's golf, women's water polo and men's water polo beats. He was previously a contributor on the gymnastics and women's water polo beats.