UCLA women's tennis gears up for Sweet 16 matchup against Georgia Tech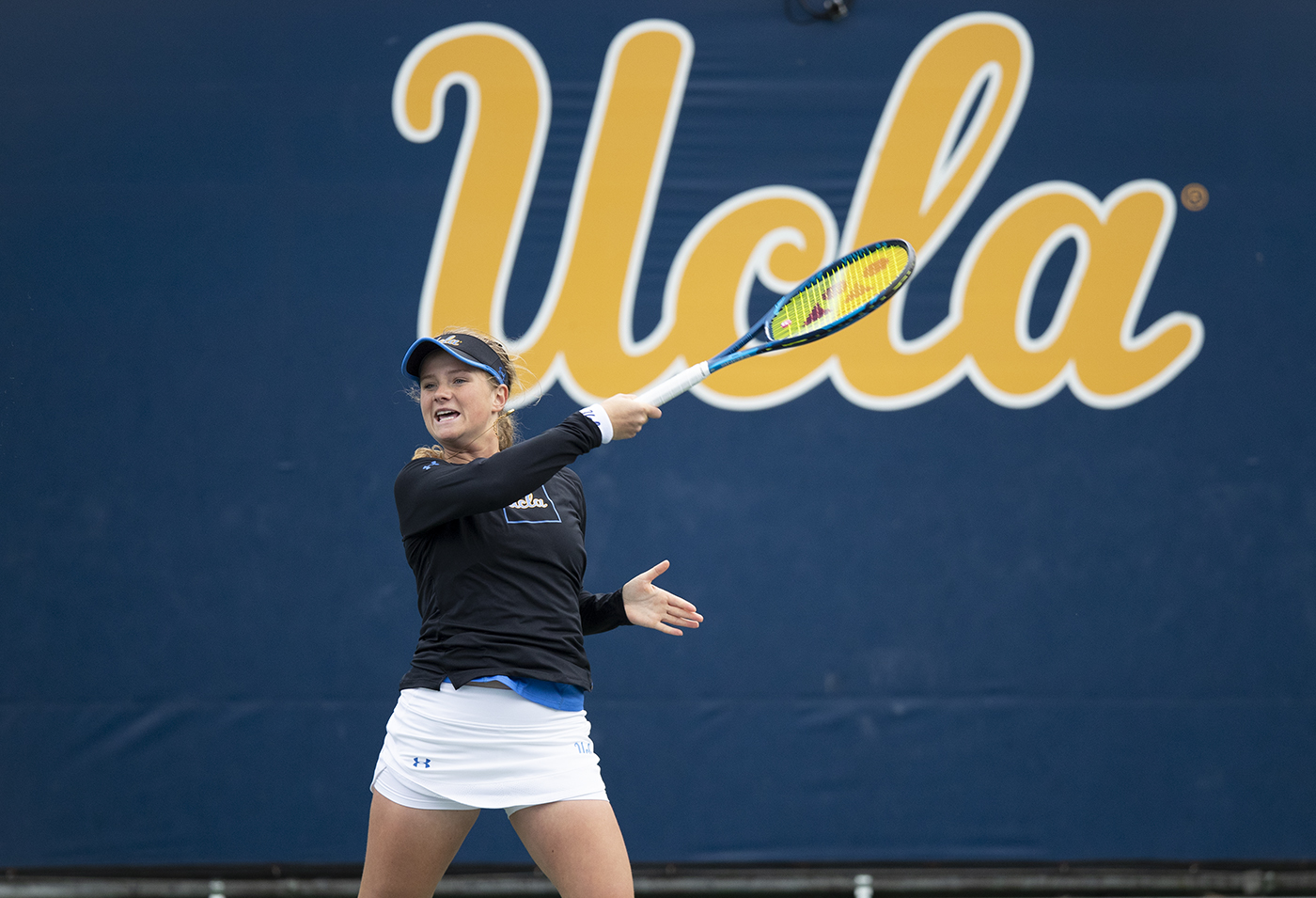 After sweeping the first two rounds at home, No. 4 seed UCLA women's tennis will begin its Orlando run of the NCAA tournament against No. 13 seed Georgia Tech on Sunday, marking part of the first and final tournament senior Vivian Wolff will play for the Bruins. (Andy Bao/Daily Bruin staff)
Women's Tennis
---
No. 13 seed Georgia Tech
Sunday, 1 p.m.
Orlando
TennisONE app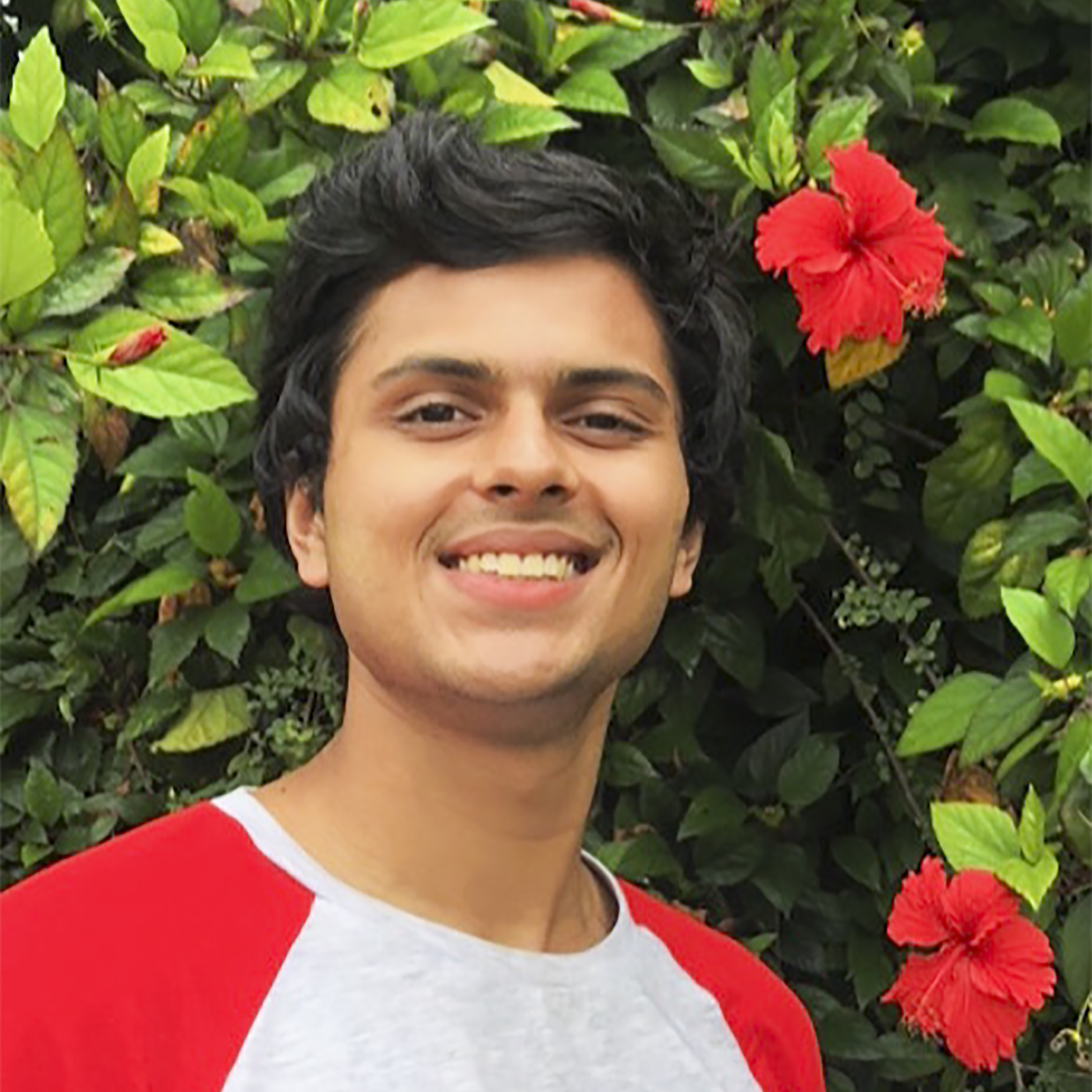 The Bruins have an opportunity to avenge a former NCAA tournament loss.
No. 4 seed UCLA women's tennis (21-4, 10-0 Pac-12) will face off against No. 13 seed Georgia Tech (20-10, 8-5 ACC) on Sunday in its third consecutive Sweet 16 appearance. The Bruins have a 3-4 all-time record against the Yellow Jackets, most recently losing in the 2018 quarterfinals after Georgia Tech came back from a 3-1 deficit to win 4-3.
Coach Stella Sampras Webster said while the 2018 tournament loss was the product of a well-coached opponent, luck also plays a factor at this stage of the postseason.
"Last time we lost to them, we had it in control in our match, and then we had to go indoors and I don't think we adjusted well," Sampras Webster said. "It's not an excuse but they were more prepared – they play a lot more indoors than we do so it was kind of bad luck – and that's what it takes at the NCAA championships. You need a little luck, you need everyone to be healthy and have the right mindset."
Sophomore Abbey Forbes said UCLA's being the higher seeded team this time around puts a target on its back.
"We're not going to play reactive, we're going to play the way that we want to and we're going to go in there and fight for every single point," Forbes said. "At the end of the day, everyone's going to be gunning for us, we're a very top-level school and the 4-seed in this tournament and we're going to play as if we're down, go out there, give it our 100% and win on our terms."
Sampras Webster, however, said seeding is irrelevant and added that it will come down to which team wants it more.
"At this point, it's like everyone is good," Sampras Webster said. "I think the team that deals with the adversity, the pressure and the moment better will be more successful."
For Forbes and the other first- and second-year underclassmen, it is their first NCAA tournament experience outside of Westwood, having missed out last year because of the COVID-19-shortened season in which the NCAA tournament was canceled.
Forbes said she is most excited about the environment around the tournament itself.
"I think I'm just excited to play in an NCAA championship environment – it's unlike any other from what I've heard and I'm excited to get to experience that with nine of my best friends," Forbes said. "I'm really excited to enter this tournament and just fight for that national championship."
Sampras Webster said the team traveled to the site of the tournament in Orlando, Florida, on Wednesday and has spent its time leading up to the Georgia Tech matchup acclimating to the setting.
The weather forecast for Sunday is 81 degrees and 42% humidity.
"We've had some showers and some drizzles, but fortunately we've been able to practice twice (Thursday) and we practiced (Wednesday) night when we got in so we feel really good with what we've been doing," Sampras Webster said. "I feel really good about the chemistry of our team and their focus – wanting to be the best prepared, taking care of their bodies, fueling and hydration."
Senior Vivian Wolff, who played three years at Georgia before transferring to UCLA, said her familiarity with the environment could serve as an advantage for her and added that keeping matches short – as the team has done in both 4-0 wins in the first and second rounds of the tournament so far – will be a key factor for success.
"We went to Orlando my sophomore year and obviously my first two years at Georgia were all heat and humidity," Wolff said. "I like my odds when it gets tough – I think fitness is a big part of my game and being physical, so I'm excited to see what the elements are like. I think it's super important to try to get things done super quick and not let any leads go because it's going to be super hot and humid."
Wolff said she plans to lay it all out on the line, considering this is the last tournament of her collegiate tennis career.
"I'm going to give it my all shotwise, footworkwise, mentalitywise," Wolff said. "I'm just going to lay it all out there so I can leave the court with absolutely no regrets and not thinking, 'Should have done this, should have done that.' I'm just going to give it my all and hopefully, it'll work out."
First serve against the Yellow Jackets will be at 1 p.m. on Sunday at the USTA National Campus.
Baphna is currently a Sports contributor on the women's tennis beat.
Baphna is currently a Sports contributor on the women's tennis beat.