UCLA baseball endures worst defeat of season against UCSB in 1st game of series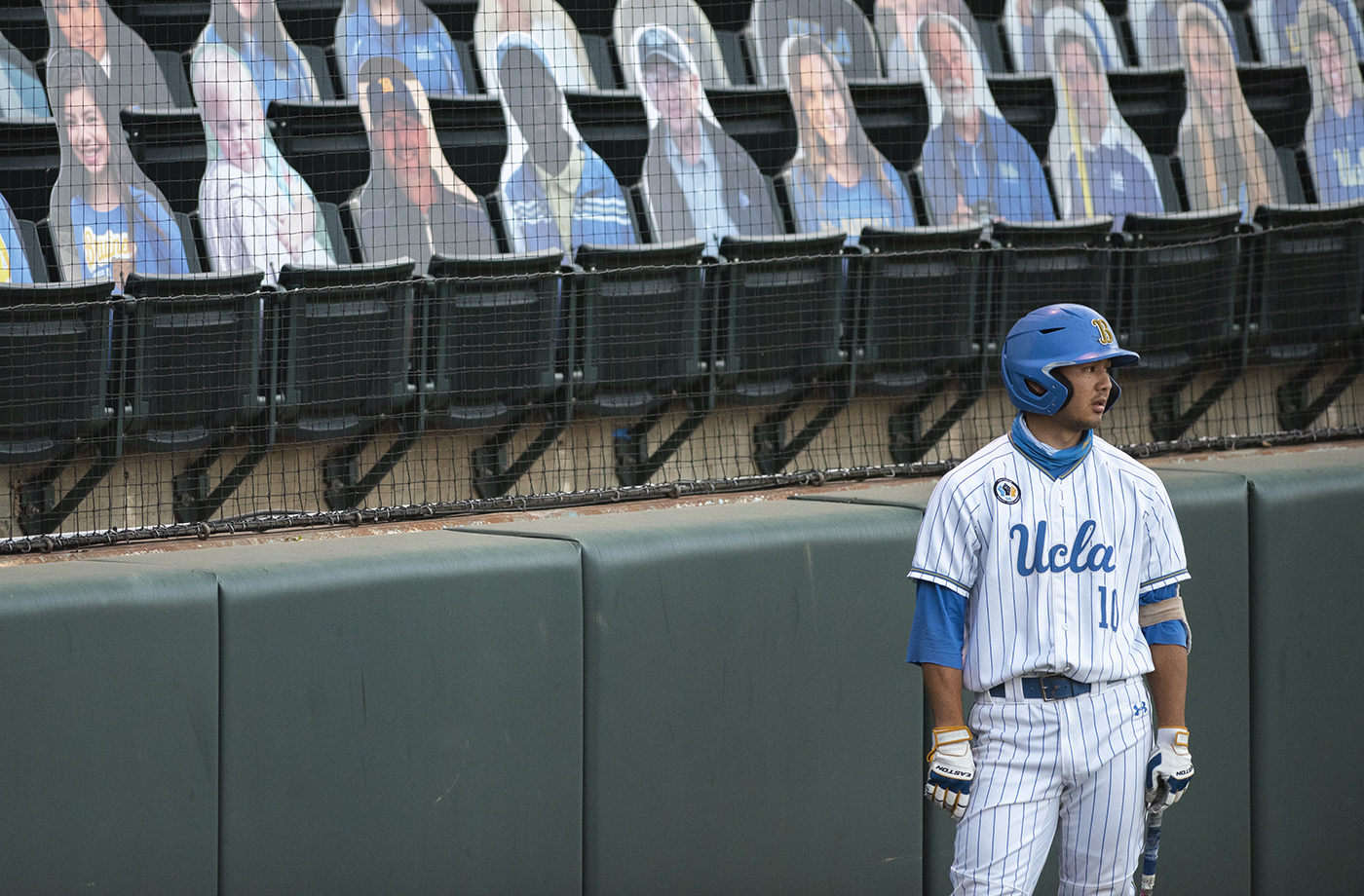 Junior shortstop Mikey Perez hit his eighth home run of the season Friday night, but it was not enough to bring No. 23 UCLA baseball the win as it fell to UC Santa Barbara 10-4. (Finn Chitwood/Daily Bruin)
Baseball
---
| | |
| --- | --- |
| UC Santa Barbara | 10 |
| No. 23 UCLA | 4 |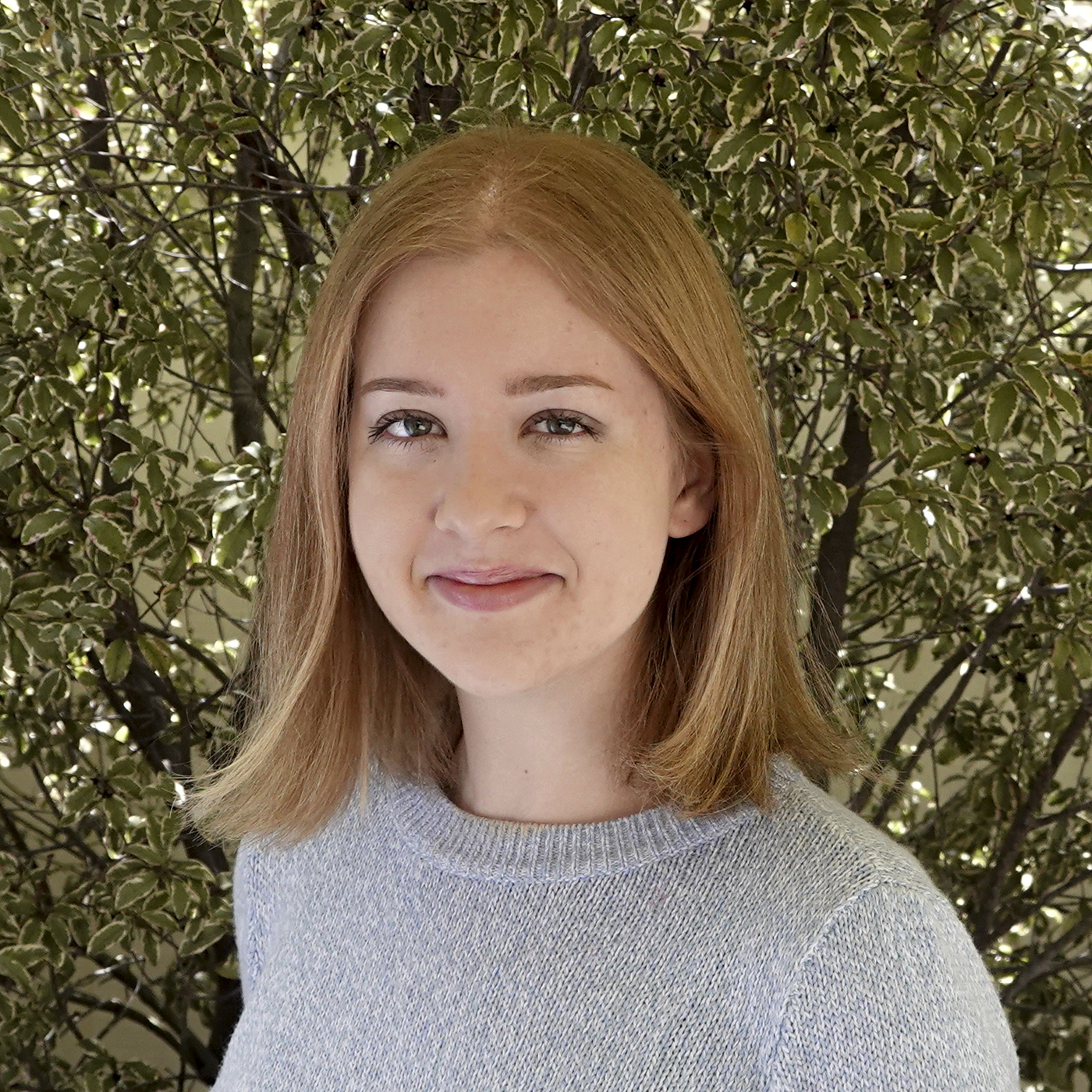 Despite out-hitting the Gauchos, the Bruins suffered their worst defeat of the season.
No. 23 UCLA baseball (28-16, 14-10 Pac-12) fell 10-4 to UC Santa Barbara (31-16, 21-11 Big West) on Friday night at Jackie Robinson Stadium. The Bruins recorded 15 hits to the Gauchos' 14, but only three drove in runs en route to the host's first six-run loss in 2021.
"We had our opportunities, and we left 11 guys on base," said coach John Savage. "Way too many strikeouts on our end. We had plenty of hits. Seemed like we either got a hit or we struck out. That's not really how you offense, and that's how you score four runs with 15 hits. Unfortunately, we didn't put enough quality at-bats together."
The Gauchos brought their first run home in the second to start a three-inning, seven-run rally. UCSB's first two runs came from a couple of sacrifice flies, followed by five more runs on four hits.
Senior right-hander Zach Pettway's night ended after 3.2 innings, and he walked back to the dugout having allowed seven earned runs, his highest mark since April 2019.
"His stuff wasn't very good," Savage said. "His stuff was really light. He competed like he always does, but they saw him pretty well and there was plenty of damage."
The Bruins recorded six hits through the first four frames, including two doubles, but Gaucho right-hander Michael McGreevy managed to exit each inning unscathed, ending three of the four innings with a strikeout.
Projected to go in the first round of the MLB Draft in July, McGreevy allowed only one earned run while striking out 12, showing off his ability to pitch out of jams to the scout-filled audience.
"(McGreevy) worked (well) at just mixing in all his pitches," said junior shortstop Mikey Perez. "He made sure to really have us off-balance kind of when it counted obviously leaving those runners on base. He just did a good job in general, mixing the pitches when it counted."
UCLA recorded 10 total hits off the sophomore, but could only cash in on one, as Perez launched a solo shot to left field in the bottom of the fifth. The home run brought Perez within one of junior shortstop Matt McLain's team-leading nine.
Perez said focusing on his swing rather than trying to hit for distance has improved his power this season.
"For me, I've kind of learned as the season's gone along just, in an odd way, the less I'm thinking about truthfully hitting a ball far like that and just kind of putting a good swing on it, it kind of works out for the best, more often than not," Perez said.
After the Gauchos tacked on a pair in the sixth, the Bruins loaded the bases in the seventh, starting with a double from Perez that ended McGreevy's outing. Sophomore designated hitter/left-hander Josh Hahn swung through right-hander James Callahan's fourth offering for his fourth strikeout of the night to end the threat.
With a second chance to score with the bases loaded, the Bruins put a runner on every bag again in the eighth, this time before recording any outs. Senior center fielder Pat Caulfield grounded into a double play, scoring a run, but Perez promptly flew out to center to smother the Bruins' rally.
Leading off the top of the ninth inning, center fielder Jason Willow brought the Gauchos to double digits on the scoreboard with a solo home run to left field.
Redshirt sophomore first baseman JT Schwartz doubled home a run in the bottom of the ninth with runners on first and second, and redshirt senior left fielder Kyle Cuellar brought home the Bruins' final run on a sacrifice fly.
The rally ended on UCLA's 16th strikeout of the night and handed UCSB the win in the series opener.
Despite the loss, Cuellar said the Bruins' ability to add on runs in the ninth will help them in their next game against the Gauchos.
"Playing through in those games sometimes can be tough when you're just down and getting beat," Cuellar said. "(The ninth-inning rally) shows that our team, no matter what the score is, we're going to play all nine, and I think it takes some momentum into tomorrow."
UCLA and UCSB will return for game two at Caesar Uyesaka Stadium in Santa Barbara, with first pitch set for 2 p.m.
Simons is currently an assistant Sports editor on the baseball, women's tennis, men's tennis, swim and dive and rowing beats. She was previously a reporter on the baseball and women's tennis beats.
Simons is currently an assistant Sports editor on the baseball, women's tennis, men's tennis, swim and dive and rowing beats. She was previously a reporter on the baseball and women's tennis beats.