Opinion: UCLA's snubbing of transfer students for housing priority shows lack of care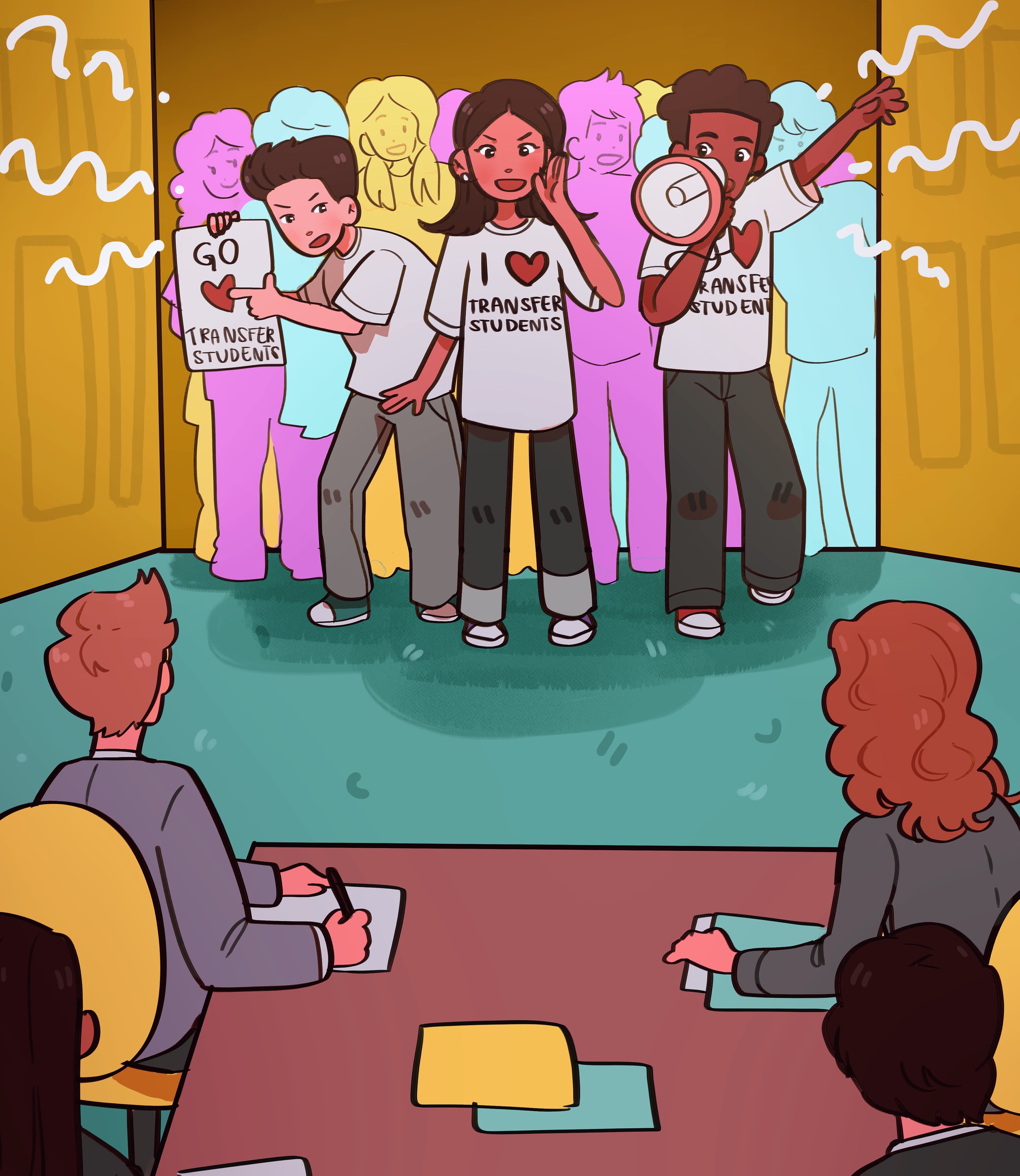 (Katelyn Dang/Daily Bruin)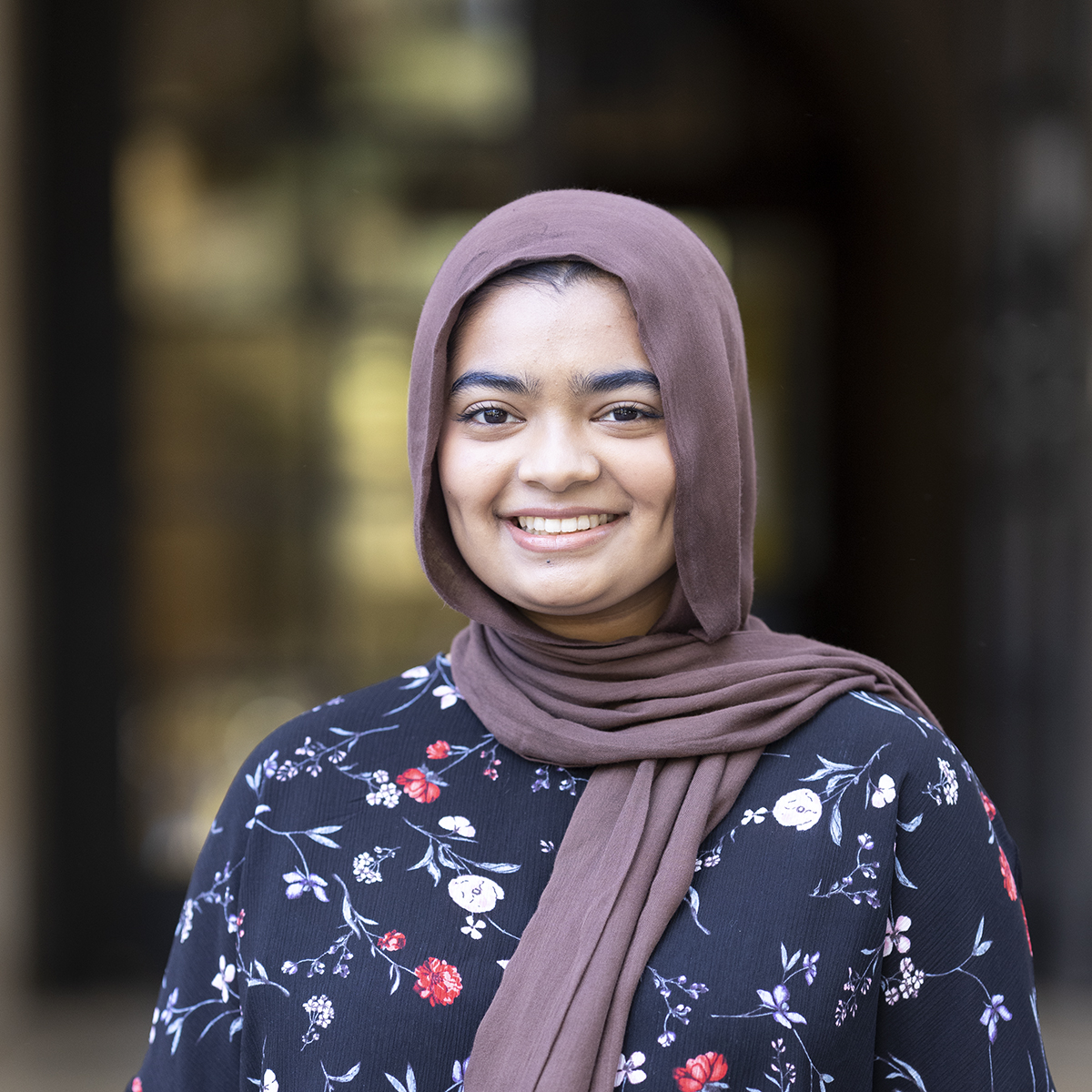 This post was updated May 16 at 6:43 p.m.
There's a sad truth that transfer students must face from day one: We begin our time at UCLA when it feels as though it is already running out.
For this year's transfers, it certainly hasn't helped that many haven't yet had a moment to feel like real students on campus.
After UCLA announced it is planning on welcoming Bruins back to campus in the fall, housing for the 2021-2022 academic year has spurred discussions over who should qualify for on-campus housing, as dorms cannot be used to their full capacity.
On April 2, Chancellor Gene Block said UCLA Housing would prioritize returning sophomores, incoming freshmen and new transfers, acknowledging the traditional on-campus experience first-year students lost. Current third-year transfer students did not receive such generosity, despite missing out on an on-campus experience.
In response, third-year transfer students started their own petition to advocate for priority housing for themselves, gathering support from students of all years.
This resulted in more discussions, including a town hall in which multiple students expressed deep frustration with administrators. Unfortunately, the discussions did not result in a solution in which current transfer students' housing needs would be met.
UCLA has a responsibility to listen to transfer students' concerns and work closely with them to find actionable ways to solve them. Otherwise, situations such as these will continue to happen, and the transfer community will remain alienated from its peers.
Including transfer students in decision-making is crucial for their equal treatment.
Scott Mueller, a third-year communication transfer student, started a GroupMe for transfer students so they can work together to appeal this decision.
"(In meetings, the administration) has continuously told us that this year's freshmen (and) next year's sophomores came into UCLA in an untraditional way, but they fail to acknowledge that (we) as transfer students also came in an untraditional way," Mueller said. "We came in through Zoom just like freshmen, and they fail to acknowledge that we are being tossed aside, which is really gross."
When asked about the decision to exclude current transfer students, UCLA Housing said in an emailed statement that the housing priority has not been finalized, and it is optimistic that the option for triples will open up, given that COVID-19 restrictions continue to ease.
However, even if the situation does change in the future, it does not erase the fact that UCLA actively excluded current transfer students while including the rising sophomores who have had a similarly difficult experience. Its priority should have been to understand the feelings of both traditional and nontraditional students, which can only be done by listening to their concerns.
In this recent case, denying current transfers priority housing largely disregarded transfer students as valuable members of the Bruin community.
UCLA created the Undergraduate Students Association Council Transfer student representative role in 2014 to elevate the voices of transfer students. But roles such as these are useless when their constituents' voices aren't actually heard.
Zuleika Bravo, a fifth-year Latin American studies and political science transfer student and last year's USAC Transfer student representative, said she was not spoken to before housing decisions were made.
"Why would you allow the students to vote, to elect a transfer representative, if you're not going to have their voices heard in these important decisions?" Bravo said. "Involve transfer students within those processes you're involving other students (in), like the president of USAC."
Bravo isn't the only one who feels this way.
"I feel like (administrators and faculty) don't truly view us as equal students," said Natalie Zadikian, a third-year psychology transfer student. "They need to do a lot of work internally to unlearn a lot of biases that they have about transfers and to give us an equal experience."
For others, the housing controversy has left them disappointed with UCLA, since it has proven they aren't seen as a priority. This should not be the case, since transfer students deserve their spot at UCLA and the university's treatment invalidates their efforts.
"My voice sometimes seems to go a little bit unheard – it just kind of goes past people, and I didn't really notice that until all of this started to happen," Mueller said.
Although COVID-19 precautions should be taken very seriously by UCLA staff and administration, it does not provide a good enough reason for transfers to be excluded. If those in power heard direct-entry sophomore students' concerns, transfer students should be granted the same consideration. Including transfer voices will be crucial to ensure the concerns and needs of all nontraditional students are addressed.
Transfer students should feel welcome on a campus they've worked so hard to reach.
Until UCLA learns to work with the transfer community, it will continue to convince nondirect-entry students that they are less valuable.
No student should have to feel that way – especially not at the hands of their university.
Contributing reports from Diego Rivera, Daily Bruin contributor.