Women's water polo takes down Hawai'i, advances to face Stanford in NCAA semifinal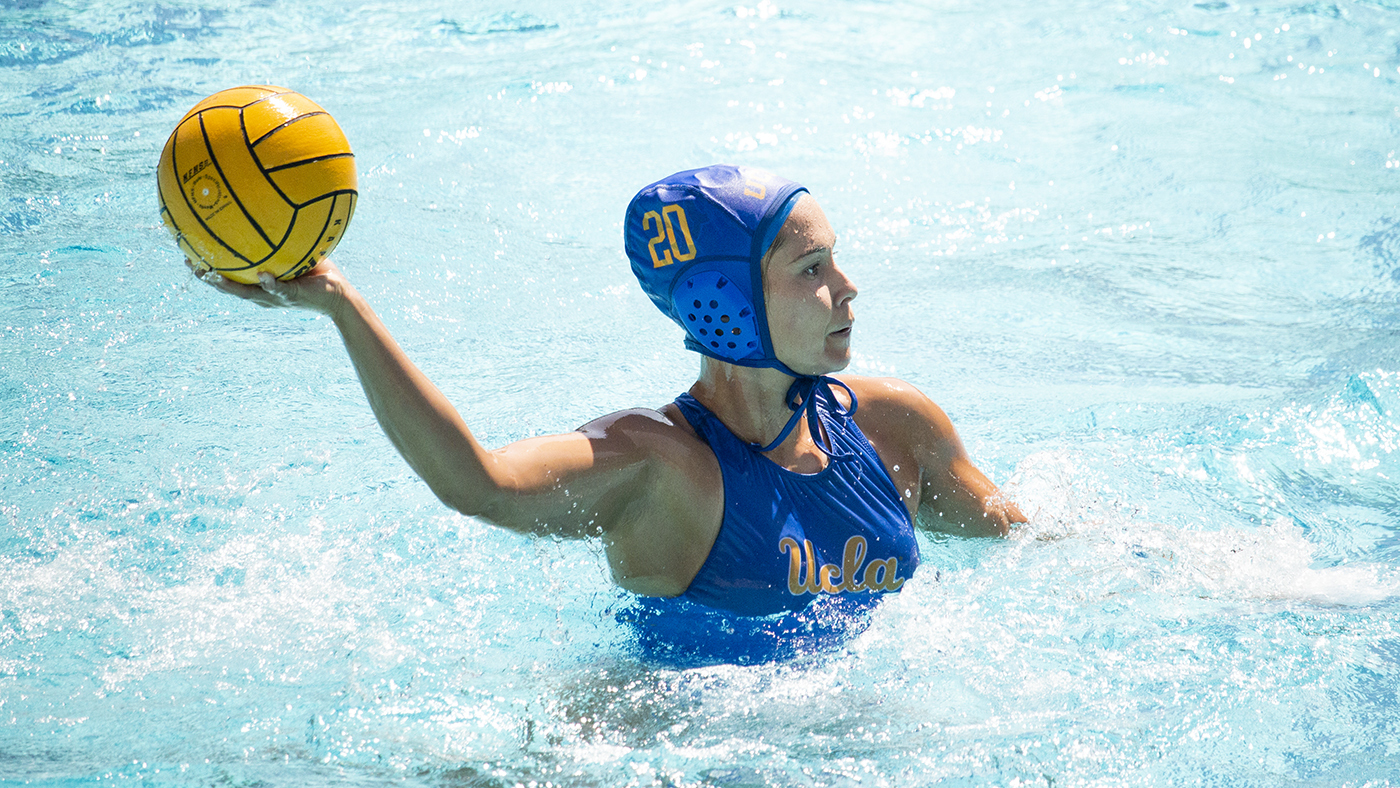 With goals in the second and fourth quarters, senior defender Brooke Maxson tied with four other Bruins to lead the team with two goals. (Christine Kao/Daily Bruin Staff)
women's water polo
---
| | |
| --- | --- |
| No. 6 seed Hawai'i | 7 |
| No. 3 seed UCLA | 12 |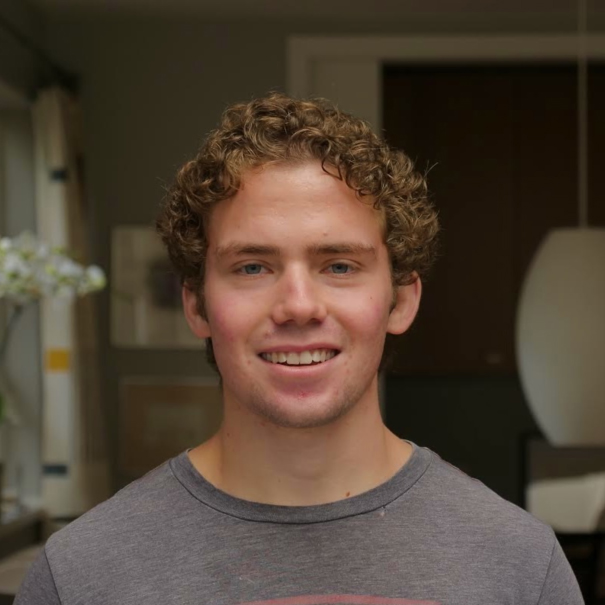 The Bruins are through to the NCAA semifinals for the 10th consecutive time.
No. 3 seed UCLA women's water polo (14-4, 9-3 MPSF) bested No. 6 seed Hawai'i (11-2, 3-1 Big West) 12-7 in the quarterfinals of the NCAA tournament hosted at Spieker Aquatics Center. The Bruins put an end to the Rainbow Wahine's 11-game win streak and improved to 53-3 all-time against the program.
It took until the final 37 seconds of the first quarter for UCLA to get on the board as junior attacker Val Ayala capitalized on a breakaway and bested her former high school teammate, Hawai'i goalkeeper Molly Dilalla. Nevertheless, the Bruins found themselves trailing 2-1 after one quarter of play.
Senior goalkeeper Jahmea Bent – playing in her final NCAA tournament with the program – made a save on a 6-on-4 opportunity for the Rainbow Wahine to close out the opening period.
"That was pretty exciting for me because it's always cool to get stops like that, and we take pride in our defense," Bent said. "Whether we're down one, two or three players, we're going to make sure we hold it down and get a stop."
Senior attacker Lexi Liebowitz found the equalizer early in the second, but Hawai'i attacker Lot Stertefeld – playing in the first postseason game of her career – completed her hat trick less than 10 minutes into the game to put the Rainbow Wahine back on top.
With five competing players making their NCAA tournament debuts, UCLA rode its experience in the first half as Liebowitz and Ayala each tacked on another goal and senior defender Brooke Maxson joined the scoring party with a lob shot to give the Bruins a 5-3 advantage at halftime.
Ayala said her team had to overcome nerves to start the game before embarking on an 8-2 run in the second and third quarters.
"Just normal first quarter jitters – we had to get those out of the way," Ayala said. "Once we kind of got past playing out the first quarter, we got into the groove of things (and) got back to our system. I don't think anything really huge switched or anything, but we kind of just got more comfortable throughout the game."
Riding the momentum from the 3-0 run heading into the break, UCLA won the third quarter 4-1, capped off by the first underclassmen goal of the day as sophomore attacker Hannah Palmer deposited a feed from sophomore utility Abbi Hill to extend the Bruins' lead to 9-4.
Hawai'i fought back with a 3-1 run to open the fourth period, but two goals into the empty net for UCLA officially put the game out of reach.
"We do a pretty good job at making sure we're just honing in, not letting external distractions get to us so much," Bent said. "We're pretty good about just making sure we're locked in into our play and to our team."
Five Bruins had multiple goals on the evening, while Palmer added three assists to tie for the team lead in points with Ayala, who earned player of the game honors.
"We were trying to focus on raising the energy, kind of playing at a different level then we had all season," Ayala said. "We were just super excited to come out and play at home, which is a great opportunity."
The quarterfinal victory sets up a semifinal rematch with No. 2 seed Stanford, who dispatched of UCLA in the Mountain Pacific Sports Federation tournament semifinals. The teams split a pair of games decided by one goal each in the regular season, with the blue and gold picking up its first win against the defending NCAA champion since 2017.
The Bruins' title hopes have been squashed by the Cardinal in six of the last seven postseasons dating back to 2013, including three semifinal losses and three national championship defeats to their northern California rivals. Most recently in the NCAA tournament, UCLA fell 8-7 to Stanford in overtime in the 2019 semifinals.
"I'm obviously super excited," Ayala said. "We're going to be playing in the semifinal, which is a great opportunity. We have been preparing for this moment for a really long time. Since (the MPSF tournament), we've just been grinding away, preparing for playing Stanford. We're really confident going into this game. We know exactly what we need to do."
Semifinal Saturday begins at 3 p.m. as MPSF foes No. 1 seed USC and No. 4 seed Arizona State square off before UCLA and Stanford take to the pool at 5 p.m.
Settleman is currently an assistant Sports editor on the gymnastics, women's soccer, women's golf, women's water polo and men's water polo beats. He was previously a contributor on the gymnastics and women's water polo beats.
Settleman is currently an assistant Sports editor on the gymnastics, women's soccer, women's golf, women's water polo and men's water polo beats. He was previously a contributor on the gymnastics and women's water polo beats.