LA County initiates Green Zones Program to help areas hit by pollution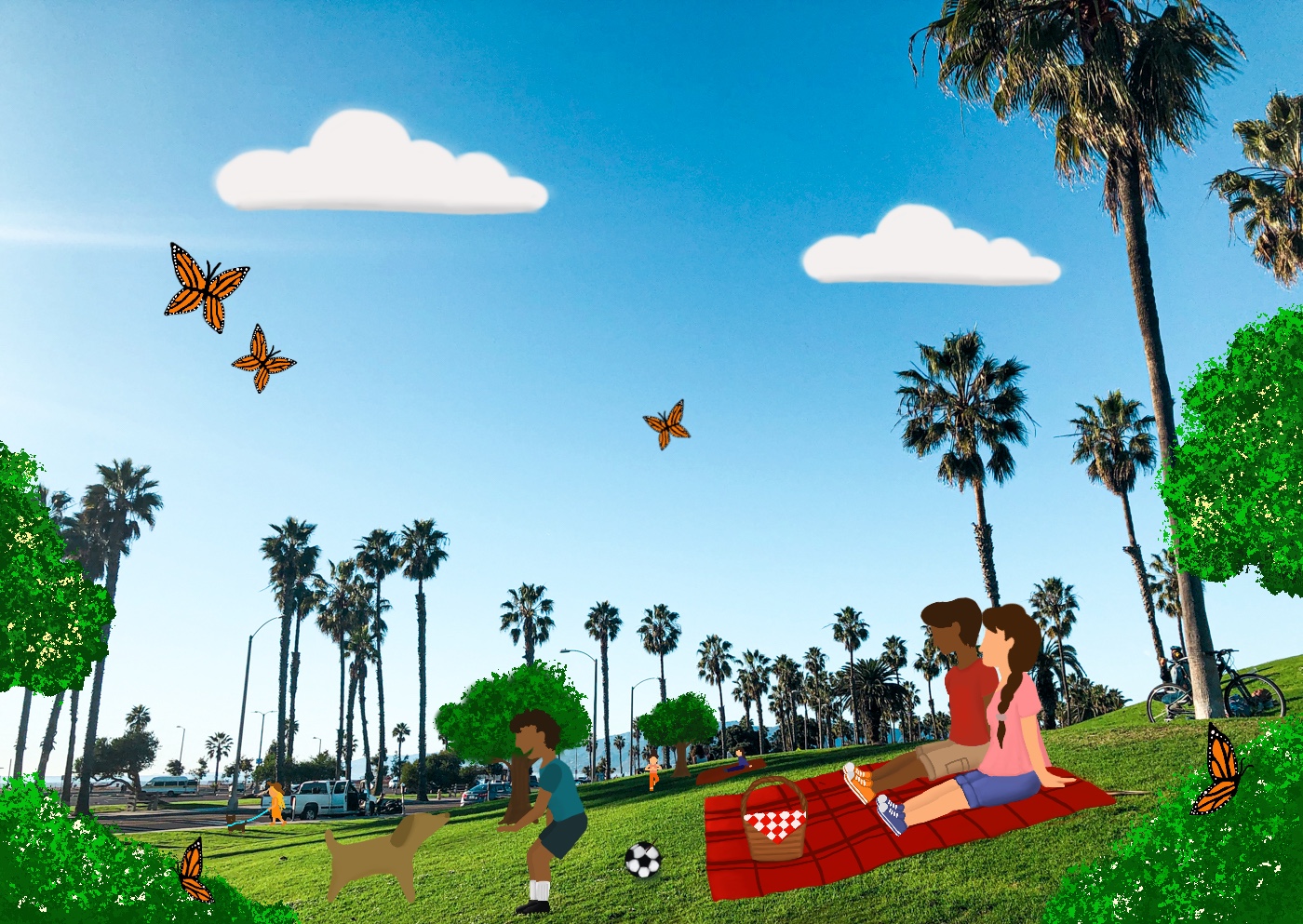 The LA Green Zones initiative hopes to help those disproportionately impacted by pollution. (Ashley Shue-Lih Ko/Daily Bruin)
Correction: The original version of this article incorrectly stated that the Clean Up Green Up program was initiated by Los Angeles County. In fact, the program was initiated by the city of Los Angeles.
This post was updated May 14 at 7:20 p.m.
UCLA students are working with Los Angeles County on the LA Green Zones Program to improve the health of residents impacted by pollution.
The program was formed by the Los Angeles County Department of Regional Planning to identify areas especially impacted by pollution in order to confront environmental injustice, said Tahirah Farris, a regional planner working on the LA Green Zones Ordinance. UCLA interns are involved with the project and the program evaluation of the initiative.
The County is waiting for a final environmental impact report which is expected to be completed soon before presenting the project to the Regional Planning Commission in July. If approved, they will then present to the county Board of Supervisors in September, Farris said.
The LA County Green Zones Ordinance plans to restrict heavy industrial use by polluting companies that are in close proximity to sensitive uses, Farris said. These sensitive uses include residential areas, schools and parks, among others, she added.
Additionally, the ordinance will ban the practice of granting exemptions from new requirements to previously permitted businesses, also known as grandfathering, Farris said.
The ordinance will also update LA County's waste management protocols, which include out-of-date county-wide rules on recycling and organic waste management, Farris said. This component will implement newer technologies into management facilities to improve waste disposal procedures, she added.
The program identifies eleven LA neighborhoods, such as East Los Angeles and Avocado Heights, as zones in which polluting activities should be restricted, according to the DRP.
The identified communities are typically low-income communities of color disproportionately affected by pollution, said Colleen Callahan, the deputy director of the UCLA Luskin Center for Innovation.
"These areas are really hard hit by both poverty and pollution that have been affected by decades of underinvestment," said Callahan, an environmental policy and urban planning researcher.
Living in close proximity to pollutants can cause reduced access to clean air and land, which can expose residents to toxins, according to a 2013 study published in the Journal of Environmental and Public Health. This can result in multiple adverse health effects, such as respiratory disease, increased risk of developing cancer and increased rates of mortality and hospitalization.
"If we are more consistent with regulation, then we'd hope to start seeing some cleaner, healthier communities," Farris said.
The Clean Up Green Up program, initiated by the city of Los Angeles in 2016, also aimed to address environmental disparities. The program identified toxic hotspots and advised local municipalities to direct their environmental regulation efforts to those areas, according to the California Environmental Justice Alliance.
Despite its good intentions, the previous Clean Up Green Up program was criticized for understaffing and a lack of community engagement, said Monika Shankar, an urban planning graduate student working on an evaluation of the 2016 initiative.
Shankar added that she has recommended the city increase its focus on interdepartmental cooperation to encourage long-lasting change in the industry infrastructure.
The new LA Green Zones Ordinance hopes to improve upon the Clean Up Green Up Program by integrating funding support for business owners, said Michael Ryzhov, a UCLA alumnus in urban planning and development who worked on the LA Green Zones initiative.
Providing financial support for business owners can help the county foster community engagement, Ryzhov said.
"Connecting industries to incentives, giving them access to certain programs within regulatory bodies, can really help them move towards that greener, cleaner operation," Shankar said.
LA County hopes to continue to reach out to business owners to increase community support of the project, as well as be clear about the expectations for improvements of industry, Farris said. These improvements would include infrastructure requirements such as landscaping, buffers, paving and operational standards to address air quality and other health impacts, she added.
Farris said she hopes this project opens conversations about similar environmental health initiatives in other areas of the county.
"Ideally this would become a great example of how we can start to address some of the long-standing issues," she said.