Women's water polo prepares for Hawai'i, other potential NCAA tournament opponents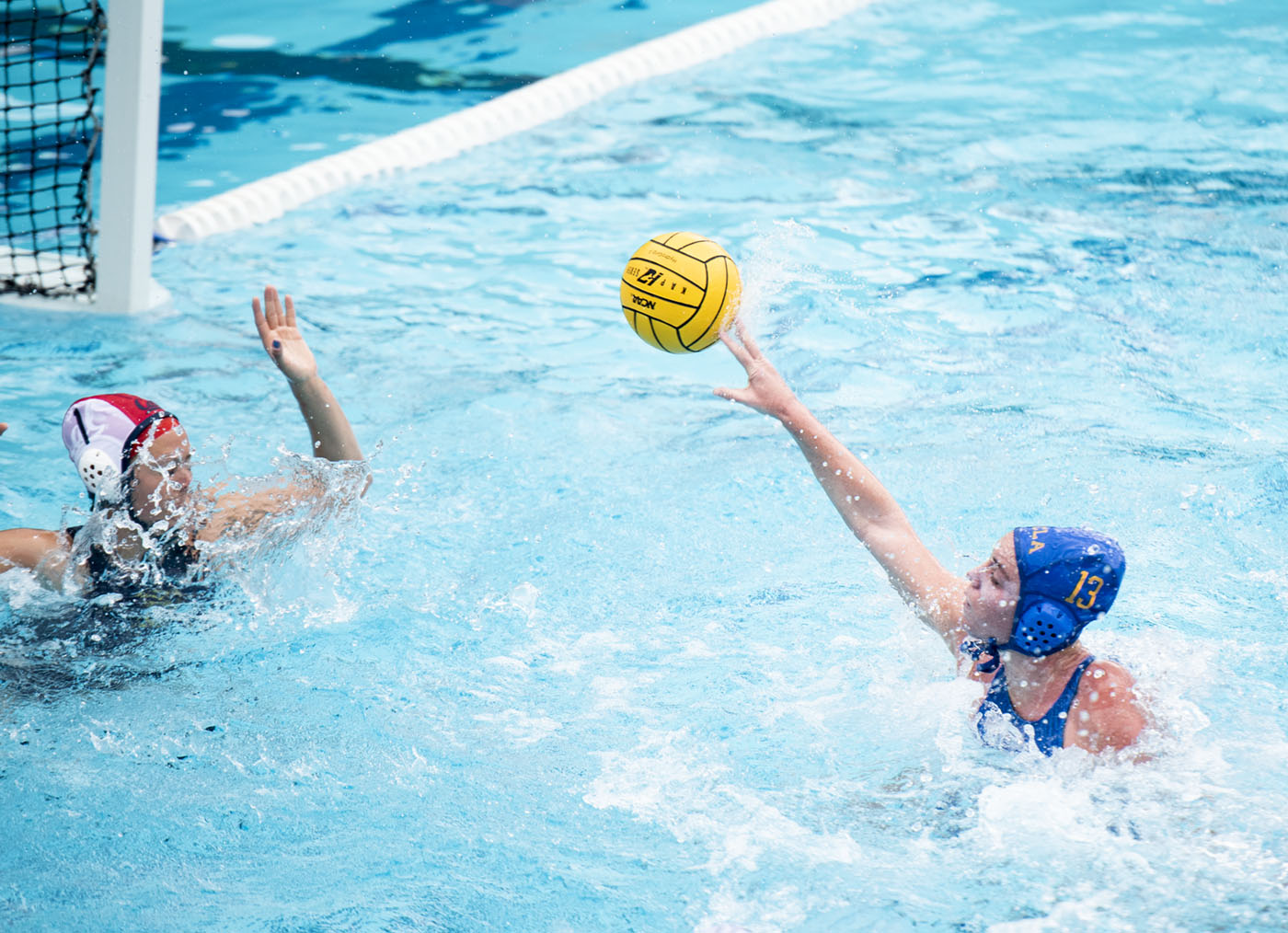 In her third year with UCLA women's water polo, junior center Ava Johnson earned a spot on the All-MPSF First Team. Johnson will be playing in the second NCAA tournament of her career this weekend. (Ariana Fadel/Daily Bruin)
women's water polo
---
No. 6 seed Hawai'i
Friday, 6 p.m.
Spieker Aquatics Center
NCAA.com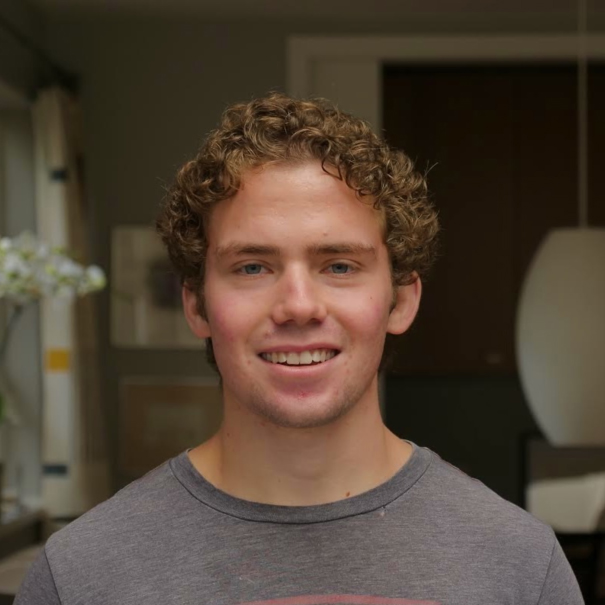 The Bruins have toppled each of the top-four teams in the country, but they'll have to do it all in one weekend to keep the trophy in Westwood.
No. 3 seed UCLA women's water polo (13-4, 9-3 MPSF) will host the NCAA tournament at Spieker Aquatics Center this weekend with a chance to claim the program's first national title since 2009. The Bruins have advanced to the semifinals in each of the last nine NCAA tournaments. This season, it will be No. 6 seed Hawai'i (11-1, 3-1 Big West) that will face the task of attempting to break that streak.
Capping off its regular season with a historic victory over No. 1 seed USC, UCLA fell short in the conference tournament the following weekend with its worst loss of the season at the hands of No. 2 seed Stanford.
"I think losing to Stanford in the semis really kind of just woke us up, and we realized we don't have that much time left," said sophomore attacker Hannah Palmer. "This group is only this group once. So why are we going to waste it? We really need to get it done."
After a 20-5 victory to open the tournament, all signs indicated the Bruins would be ready on day two, according to coach Adam Wright. Instead, UCLA conceded a season-high 13 goals – the most goals allowed for the Bruins since a 2018 defeat by the Trojans.
Junior center Ava Johnson said the team is not dwelling on the loss.
"We know that we're a much better team than what we displayed that day," Johnson said. "We've had a really good week of practice, and all of us are super pumped going into this week, especially having it at home. I feel like all of our confidence levels are pretty through the roof right now."
The NCAA championship will occur in Westwood for just the second time ever. The last time UCLA played host for the national championship was in 2016, when the Bruins fell 7-4 in a semifinal bout with the Cardinal.
Wright said playing for a national title at the same place his team trains every day is a unique situation that might never present itself again. Johnson added the team is not taking the opportunity for granted.
"Westwood is our home," Johnson said. "Everything is super familiar, which I feel like in a sense gives us a competitive advantage. We emphasize in our program how critical routines are. And so being able to be in our own space, in an area that we're really familiar with, is going to be huge for us."
Familiarity will be a common theme throughout the weekend considering the Bruins have played each of the remaining top-four seeds eight total times this season. Should the bracket go all chalk in the first round, UCLA would join conference opponents USC, Stanford and Arizona State to round out the semifinal slate.
But no matter who the opponent is, Wright said he is confident his team can come out on top.
"I think we've demonstrated when we play with energy, especially defensively, then we can play with anyone," Wright said.
The Mountain Pacific Sports Federation championship also marked the first tournament of the year for the Bruins amid an altered 2021 schedule. In a normal year, UCLA would have up to five tournaments under its belt before beginning postseason play.
Wright said the return to tournament action taught his team the importance of playing with consistency.
"There's no second chances," Wright said. "They found out that you got to be ready from one day to the next."
Since the 2020 postseason fell victim to the pandemic, the MPSF tournament also marked the first playoff action for multiple Bruins. Six of the 16 players that competed for UCLA in the tournament were making their postseason debuts.
Palmer – who leads the team in goals and was named to the All-MPSF First Team in just her second year – said she has learned from her upperclassmen teammates about the keys to succeeding in the postseason.
"I've learned it's OK to be nervous, but you don't have to be too nervous to not enjoy the situation you're in or not enjoy where you are presently," Palmer said.
Johnson, who also earned All-MPSF First Team honors, said postseason success comes down to composure. The junior played in two NCAA tournament games as a freshman in 2019, when the Bruins bowed out to the Cardinal with an 8-7 overtime loss in the semifinals.
"Heading into an NCAA tournament, your mind is constantly racing about all the what ifs, but it's really important to stay present and just focus on what you can do each and every moment of that day to stay ready," Johnson said.
The path to the championship for UCLA begins with a first-round matchup against Hawai'i, who has rattled off 11 consecutive victories en route to claiming the Big West championship. The Bruins and Rainbow Wahine most recently met in 2020, with the former doubling up the latter in a 10-5 victory.
But with a quick turnaround to the following rounds, UCLA is not limiting its preparation to Hawai'i. Johnson said the Bruins have been using their week off to game plan for the Trojans and the Cardinal in addition to the Rainbow Wahine.
Given the scarce time to make adjustments during the tournament, Wright said it would be a mistake not to prepare for whichever opponents may lie ahead.
"You got to be prepared for anyone and everyone," Wright said. "We'll always be focused on the task at hand, which is Hawai'i, but we'll also have to be prepared for teams that we may see. Otherwise, that would be a real mistake."
UCLA's title quest begins at 6 p.m. on Friday against Hawai'i at Spieker Aquatics Center.
Settleman is currently an assistant Sports editor on the gymnastics, women's soccer, women's golf, women's water polo and men's water polo beats. He was previously a contributor on the gymnastics and women's water polo beats.
Settleman is currently an assistant Sports editor on the gymnastics, women's soccer, women's golf, women's water polo and men's water polo beats. He was previously a contributor on the gymnastics and women's water polo beats.