At a Distance: Graduate student, professor express concerns about pandemic response in India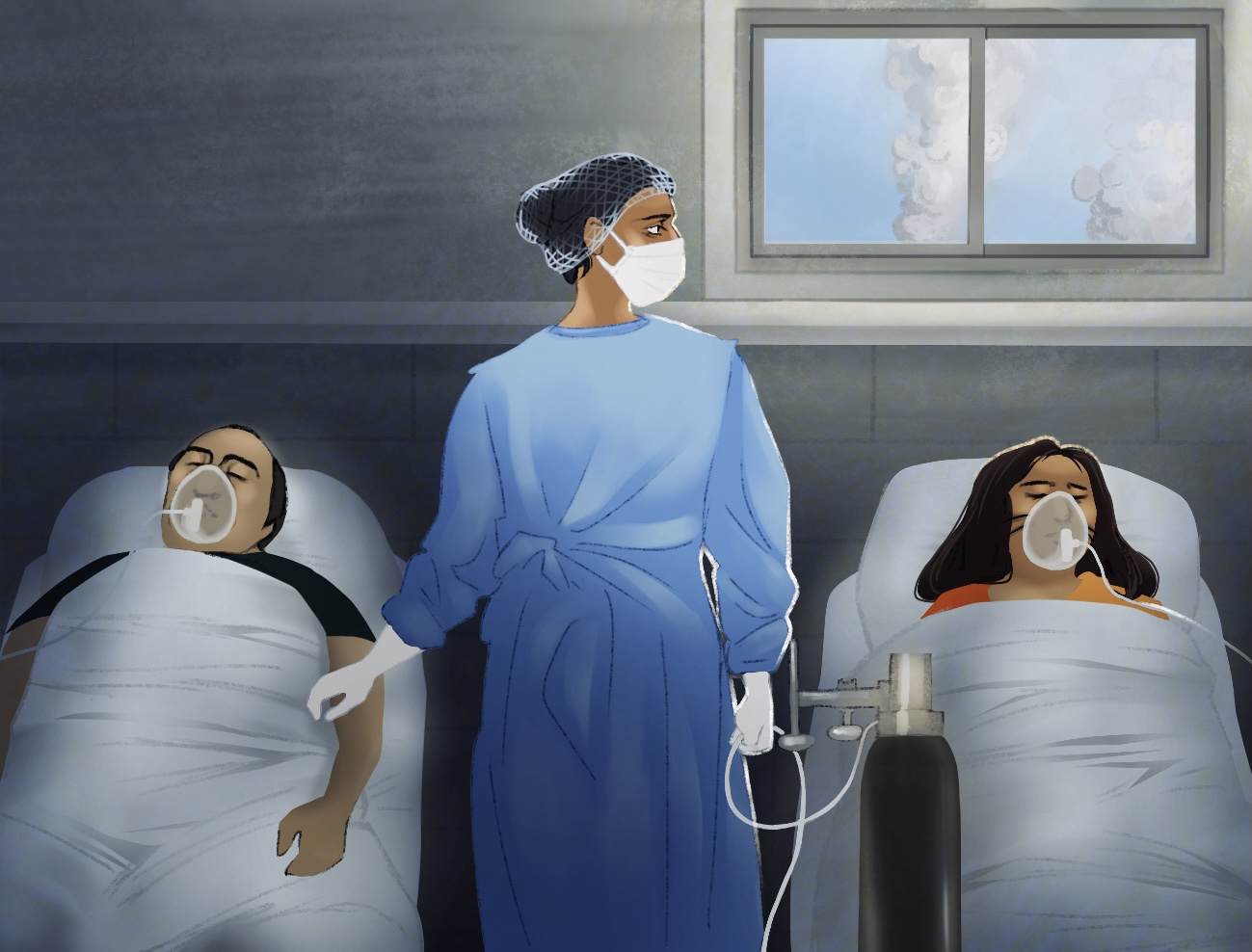 (Maddie Rausa/Daily Bruin)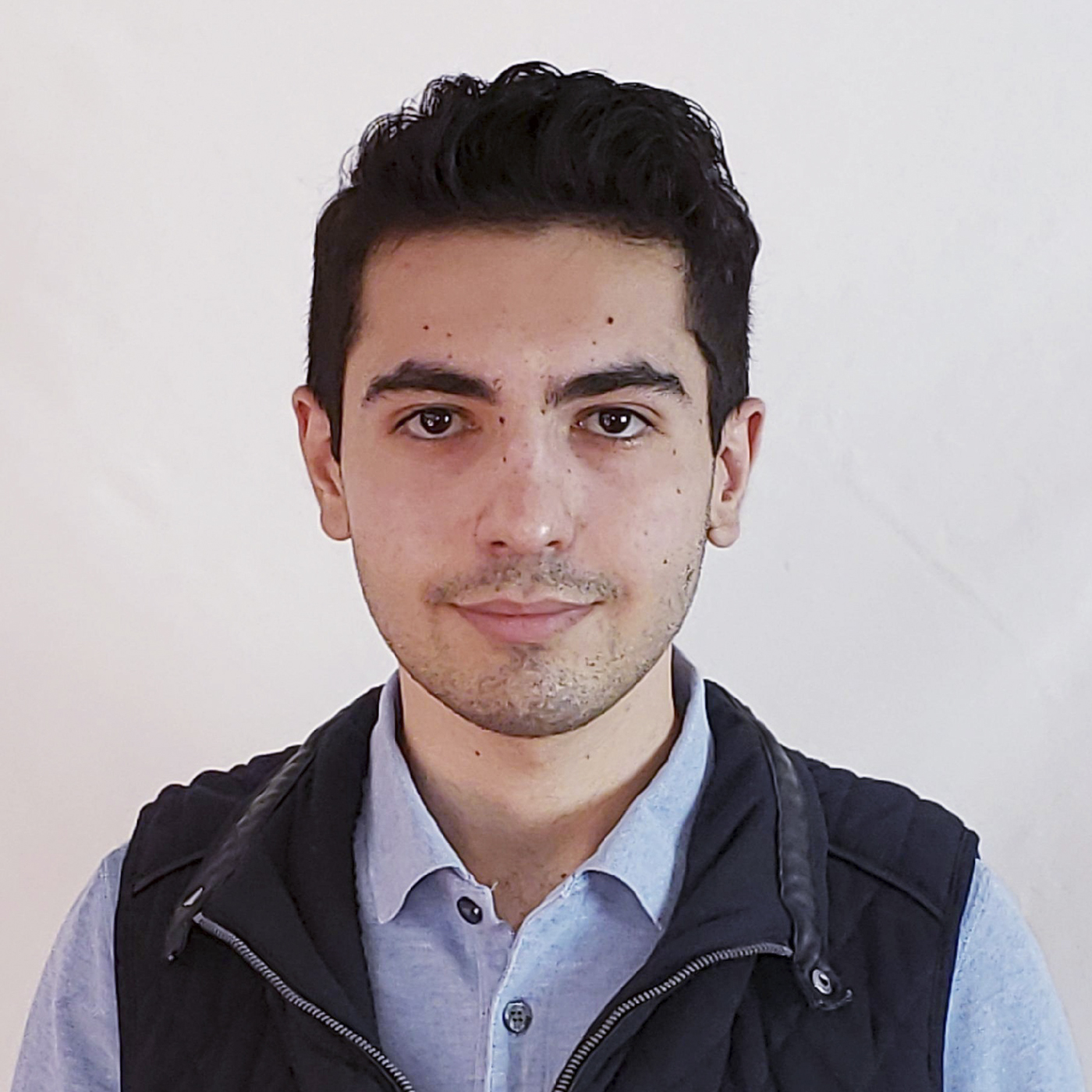 Bruins come from all around the world, from Colombia to Bangladesh. Because of the pandemic, many international Bruins are currently residing in their home countries. In "At a Distance," Daily Bruin writers will look at events around the world Bruins care about and give a student's perspective on the topics.
Government mismanagement and lack of quality health care have led to a COVID-19 crisis in India, a UCLA graduate student and a professor said.
India is currently experiencing a second wave of COVID-19 infections, which has disrupted the lives of many families. The country – which has more than 1.3 billion people – has reported more than 23.7 million positive COVID-19 cases since the start of the pandemic and recorded almost 363,000 daily cases on Wednesday. Since the beginning of the pandemic, more than 250,000 deaths have been reported across the country, according to the World Health Organization.
Vinay Lal, a UCLA history professor who focuses on Indian history, said he is saddened by the current predicament in India.
"It is unquestionably a catastrophe, unquestionably, and absolutely heartbreaking," Lal said.
One tragic example is that of the Jaipur Golden Hospital in Delhi, which ran entirely out of oxygen, causing the deaths of 20 people overnight, Lal said.
Lal, who was born in New Delhi and still has family living in the country, said he was distressed by the current state of the nation.
"I have an aunt … and her husband – both of them are presently in the hospital," Lal said. "They've been hospitalized (and) their older daughter and her husband were in the hospital for two weeks."
His paternal cousin's wife was a patient at Jaipur Golden Hospital and was discharged two days before the hospital's loss of oxygen, Lal said. While his cousin's wife survived, another cousin passed away two weeks ago from COVID-19, Lal added.
Shomik Ati, an integrative biology and physiology graduate student, said in an emailed statement he understands all too well the effects of the COVID-19 crisis sweeping across India.
"My aunt tragically passed away from COVID and it is a war zone in Delhi," Ati said.
Lal said he feels Indian Prime Minister Narendra Modi's decisions to privatize India's health care industry resulted in the tragic turn of events.
Before the start of the COVID-19 pandemic, Modi's administration privatized more of the Indian health care industry, which led to a rise in the cost of health care, Lal said. More than 80% of India's urban population lacked health insurance in 2019, according to The BMJ.
"It's a long story of gross mismanagement, complacency, carelessness and megalomania on the part of the administration and certainly the prime minister and his principal advisors," Lal said. "You have a government that is absolutely clueless about how to do anything."
Ati said he also sees this crisis as a byproduct of government misconduct and said he blames the government for prematurely declaring the country's return to normalcy.
In response to the crisis in India, the United States plans to support India with medical supplies and hopes to expand vaccine distribution worldwide, said Nicole Thompson, a U.S. State Department spokesperson in an emailed statement.
"The COVID-19 situation in India is a global concern," Thompson said. "COVID-19 does not respect borders, and as our Indian friends battle this pandemic, we acknowledge the toll this is taking on people in India, across South Asia, and around the world."
Thompson added that the U.S. is providing more than $100 million in assistance to India through the U.S. Agency for International Development, including oxygen supplies to address the critical shortages in Indian hospitals.
The U.S. government also redirected its own AstraZeneca manufacturing supplies to India to allow India to make more than 20 million new doses of the COVID-19 vaccine, Thompson said.
President Joe Biden restricted the travel of noncitizens into the U.S. from India as a result of the rising number of COVID-19 cases in India starting May 4, according to a presidential proclamation from the White House.
However, students seeking to commence studies in the U.S. in the fall might qualify for a National Interest Exception, including applicants in India, according to a press release from the U.S. Department of State. Students can attend in-person classes in the fall if they qualify for this exception.
Thompson said the Biden administration recognizes the serious challenges the COVID-19 pandemic has posed to universities and students and hopes that many international students who planned to study this fall in the U.S. can still do so in the coming months.
Whether his peers are of Indian descent or not, Ati said it is in all of their best interests to be aware of what is transpiring in India.
"I think it's our responsibility to at least have awareness about the world around us whether we have an association or not," he said. "We don't live in a vacuum."