Professor Kuo-Nan Liou remembered for his care for students, commitment to field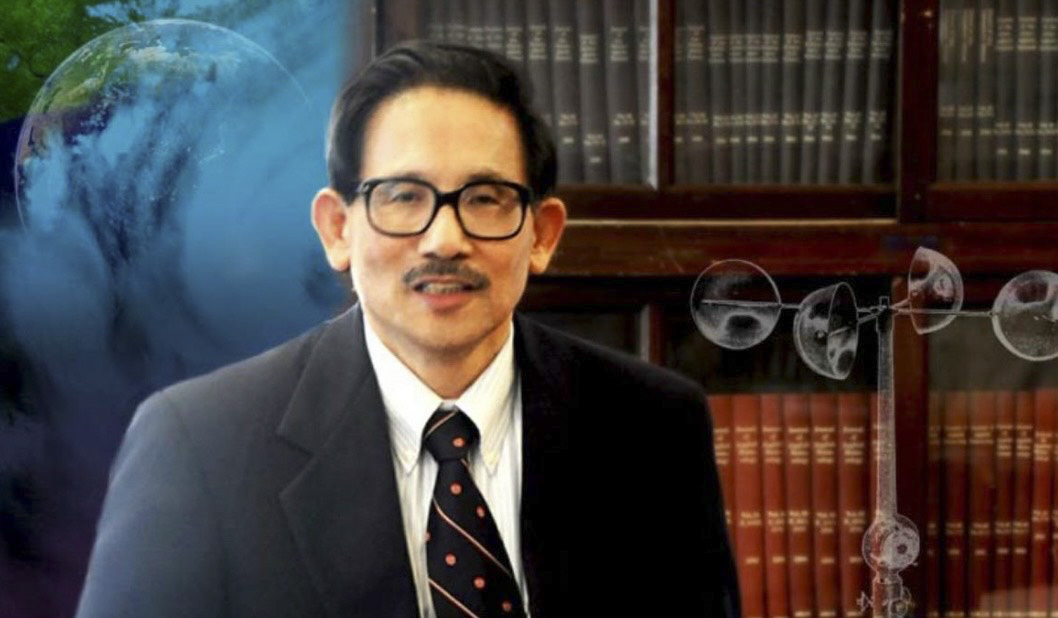 Kuo-Nan Liou, a distinguished professor of atmospheric sciences and Nobel Peace Prize winner, died on March 20 at the age of 77. He is remembered for his dedication to his field of study and for his caring personality. (Courtesy of UCLA)
Kuo-Nan Liou made waves in the field of atmospheric science.
Liou, a distinguished professor of atmospheric sciences and Nobel Peace Prize winner, died at his home in Los Angeles on March 20 at the age of 77.
He was a science giant, said Cenlin He, one of Liou's former Ph.D. students.
Liou was known for being a caring professor, a scholar of atmospheric radiation and an author of many publications.
In addition to teaching, Liou helped establish the UCLA Joint Institute for Regional Earth System Science and Engineering. The research center combines the efforts of UCLA and NASA's Jet Propulsion Laboratory to study Southern California's local climate. Liou also wrote three books, including "An Introduction to Atmospheric Radiation," which He said still guides new development in the field. Liou was also awarded the Nobel Peace Prize in 2007 as part of the Intergovernmental Panel on Climate Change.
Liou strived to improve the department of atmospheric and oceanic sciences as a whole, He said. Liou sometimes asked He for his thoughts about the pros and cons of the department, and cared about how the other Ph.D. students in the department were doing.
"He's happy to care about people around, and care about the development of the entire department," He said.
Yu Gu, the associate director of operations at JIFRESSE and an adjunct professor in the department of atmospheric and oceanic sciences, said Liou was dedicated to research and to training students. She often woke up in the morning to find that Liou had sent her emails after midnight the previous night, she said.
But Liou did talk about other topics as well, Gu said, like NBA games, music and Chinese history. He kept a large collection of history books at his home and often mentioned how one can learn from history.
Julia Liou, his daughter, said in an emailed statement that her favorite memories of her father were watching the Utah Jazz play basketball together and eating fish and chips at their favorite neighborhood restaurant.
Qing Yue, another one of Liou's former Ph.D. students, said that even after she completed her Ph.D., she and Liou kept in touch.
At the NASA Jet Propulsion Laboratory, where she works, she said international employees typically pay for their own green cards. But Liou offered to pay for hers, even though she had not been his student for two or three years at that point, she said.
Liou advanced the careers of many atmospheric scientists, Gu said. He sponsored several award nominations, she added. He would write more than 10 letters of recommendation each year just for awards, not including the typical letters of recommendation that he wrote for students.
Liou always tried to help, which was especially important for international students, He said. Being from China himself, he added that Liou understood the difficulties international students faced.
Liou helped He learn English, encouraging him to listen to the radio and repeat the words of the hosts. Those strategies improved his English a lot, he said, and continue to do so today.
Before Yue came to the United States, she said Liou wanted to make sure that she had someone to pick her up from the airport and a reliable housing option. And when she arrived, he arranged for her to set up a bank account so that she could receive her monthly stipend.
Liou taught Yue a famous Chinese quote, she said, that translates to, "If you fall down and want to stand up, you first help others to stand up."
Liou always helped and cared for others, his family and former students said.
"My father was always on a mission – a mission to never give up efforts to improve oneself and to carry others along the way," Julia Liou said in the emailed statement.